Agency PPM in São Paulo has come up with an exceptionally well-crafted campaign for Habib's handmade ice cream. The 3-ad series features different flavours of ice cream in the shape of famous sculptures of the Greek Goddess Artemis, Easter Island Moai and The Thinker. The tagline reads "Introducing the all new creamy masterpiece". Check out the ads below.
1. Artemis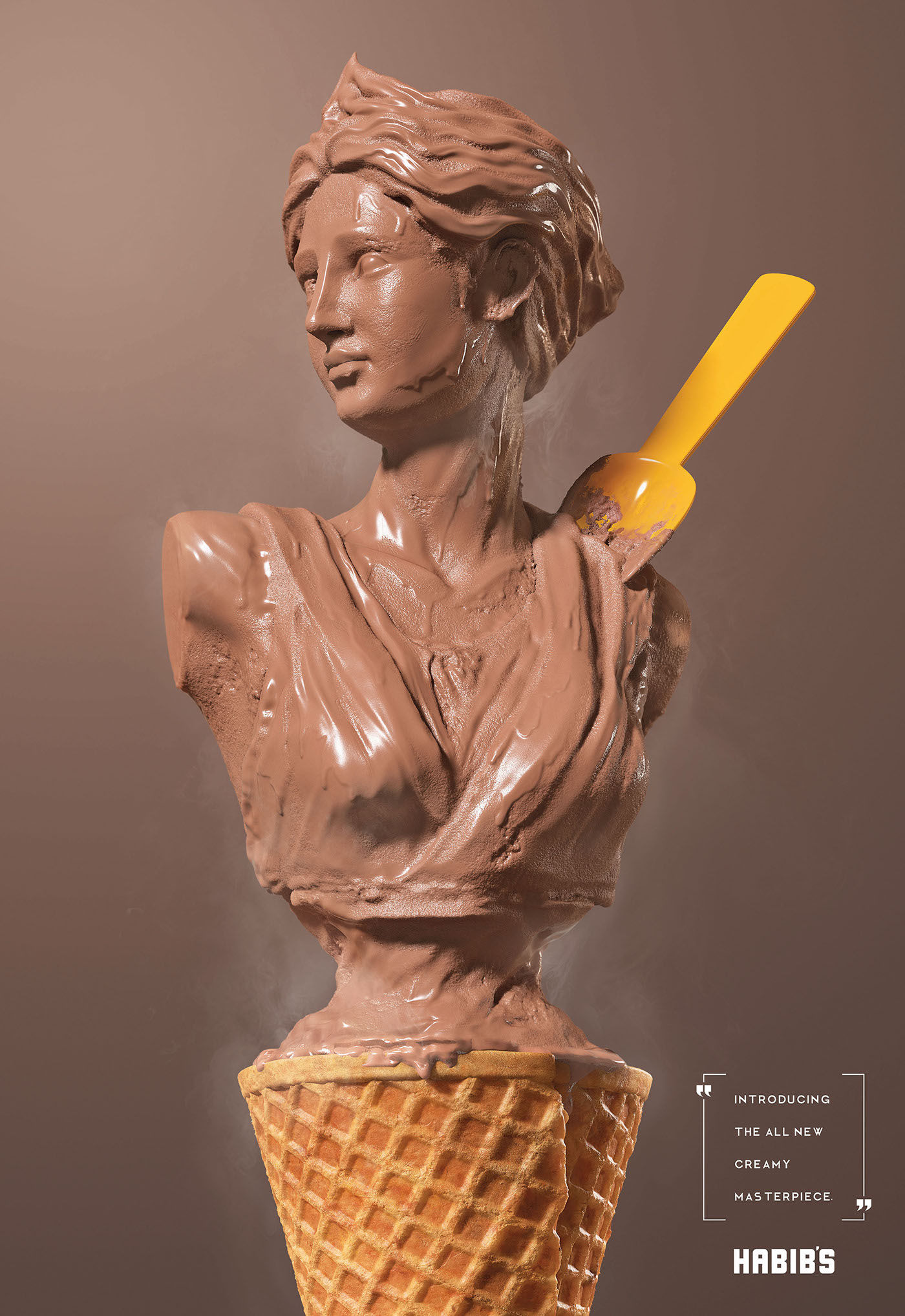 2. Moai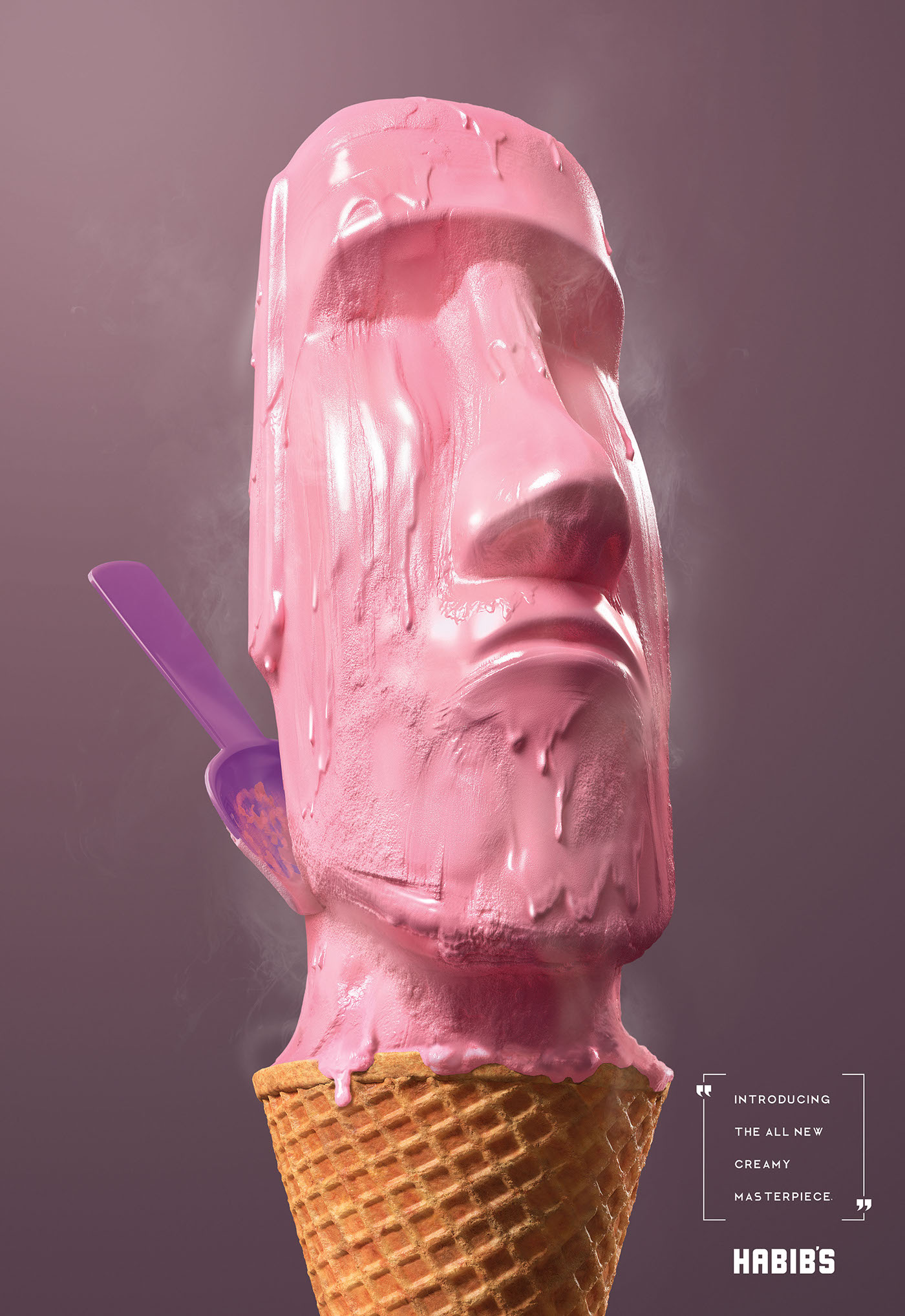 3. The Thinker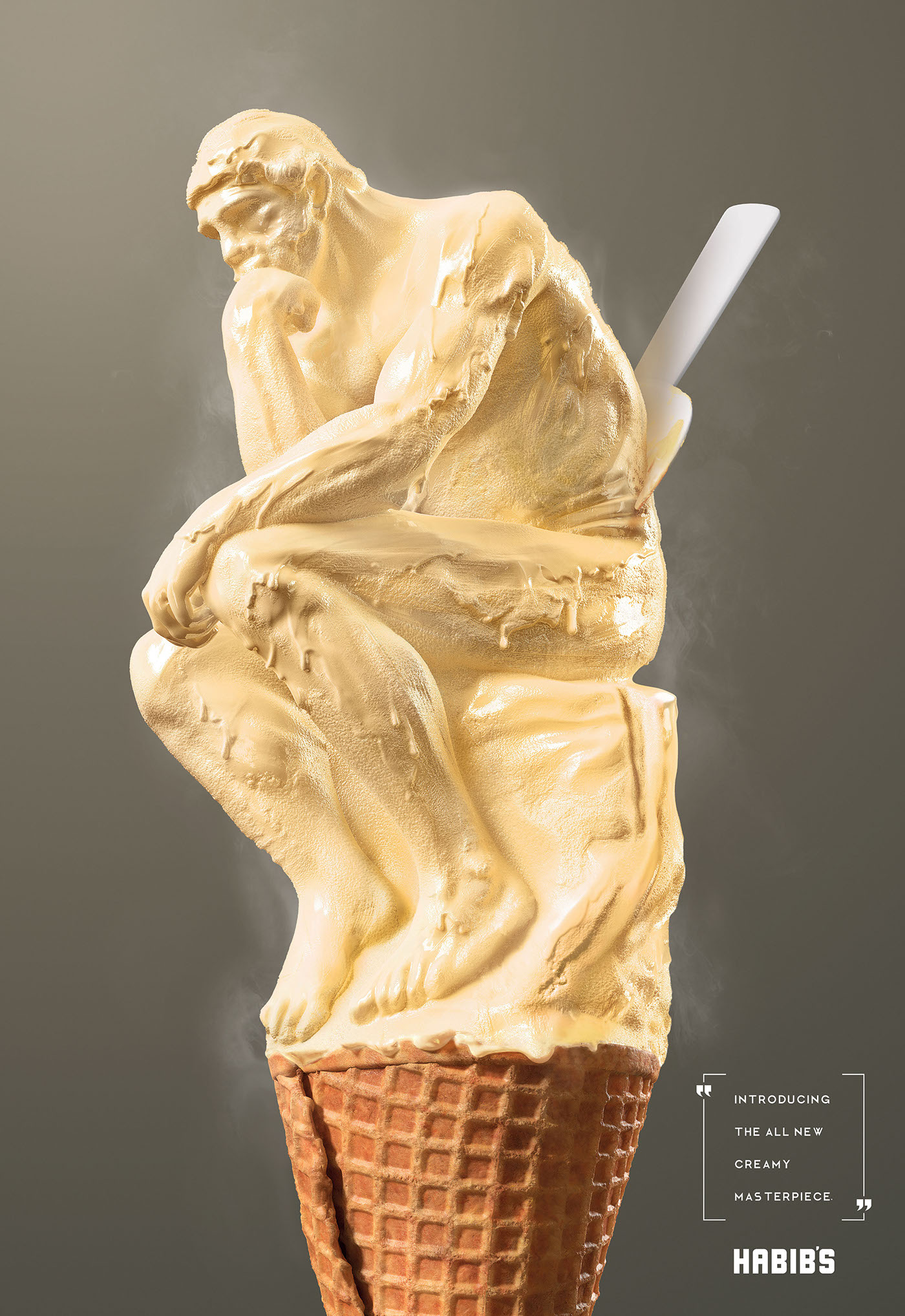 CREDITS
Advertising Agency: PPM, São Paulo, Brazil
Creative Director: André Marques
Art Director: Rodrigo Bueno, André Marques
Copywriter: Diego Goes
Illustrator: Estúdio Gelmi
Excellent art direction and execution. Share this post with a designer or an art director and voice your views in the comments below.