Brazilian Ministry Of Labour and Agência Um, Sao Paulo, have come up with a hard-hitting campaign against child labour that reminds us to speak up, or it won't stop. The three ad series shows the illustration of a child on the lips of an adult, strategically drawn in a way that when the lips open, the load gets lifted off the child's head. Check them out below.
1.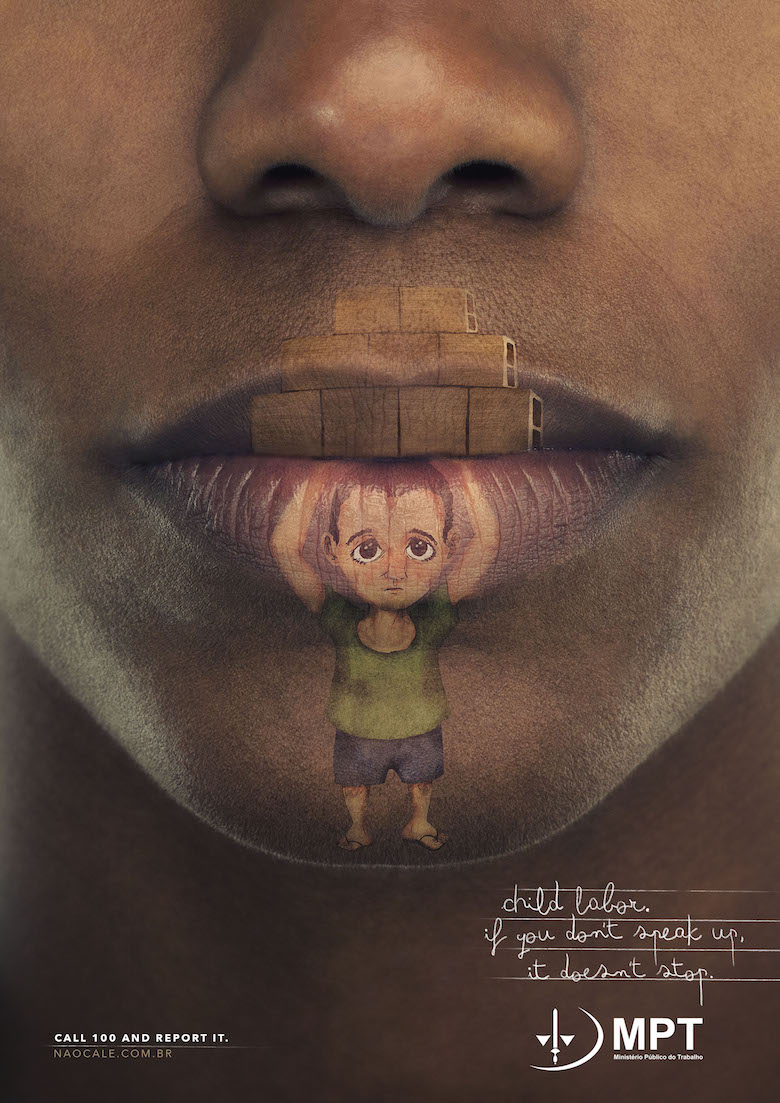 2.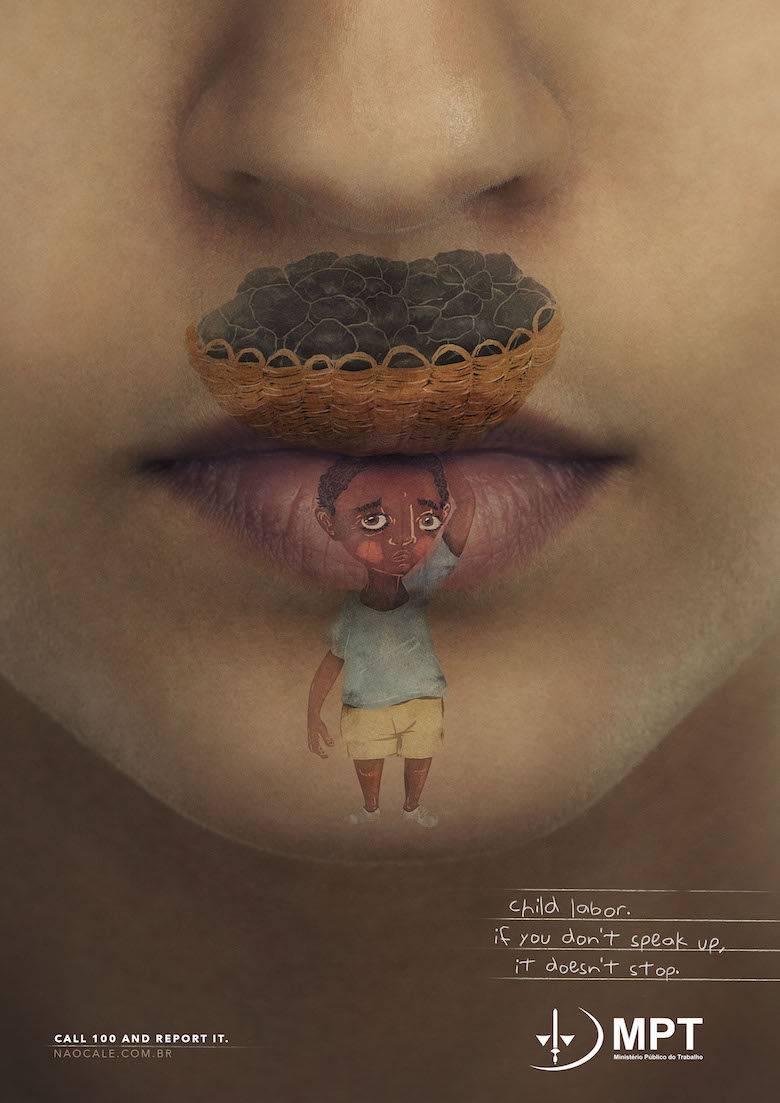 3.
MPT has also launched a website – Naocale.com.br – that shares real stories of children who had their childhood hampered by the fact that they have to work. It contains data about the reality of child labor in Brazil, as well as photos and video of the exhibition.
CREDITS:
CEO: Luiz Augusto Corrêa
Creative Director: Lenilson Lima
Culture / Curatorship Director: Daniel da Hora (DH,LO)
Art Director: Eugênio Lima, Alisson Carvalho
Copywriter: Rafael Paulino, Rafael Oliveira, Cynthia Carvalho
Photographer: Cival Jr
Illustrator: Flávio Jatobá
Retoucher: Ricardo Moreira
Account: Ludmila Canto
Client: MPT – Public Ministry of Labor in Brazil
Digital Production: Caio Leão
Executive Production: Rodrigo Peirão Moraes
Media: Deysi Coêlho
Graphic Production: Tássia Martins e Mayra Alves
Share this post and voice your views in the comments below. Check out our recommended section below for more such creative work.