Agency Dhélet Y&R in Buenos Aires has come up with a cracker of a campaign for Hepachofa Digestive Pills. The 3-ad series imagines food items as characters inside the stomach, that are about to face a troublesome (or should we say gut-wrenching) situation. For example, the first ad shows a 'pizza husband' coming back home from a long day at work, and his 'pizza wife' is in bed with a chocolate.
The second ad features an avocado and a burrito, that look like Mexican immigrants, about to face a burger that looks like Donald Trump. The third one shows two beef patty cops busting a sausage poker party. The tagline reads "This is gonna get ugly". Check out the ads below.
Bed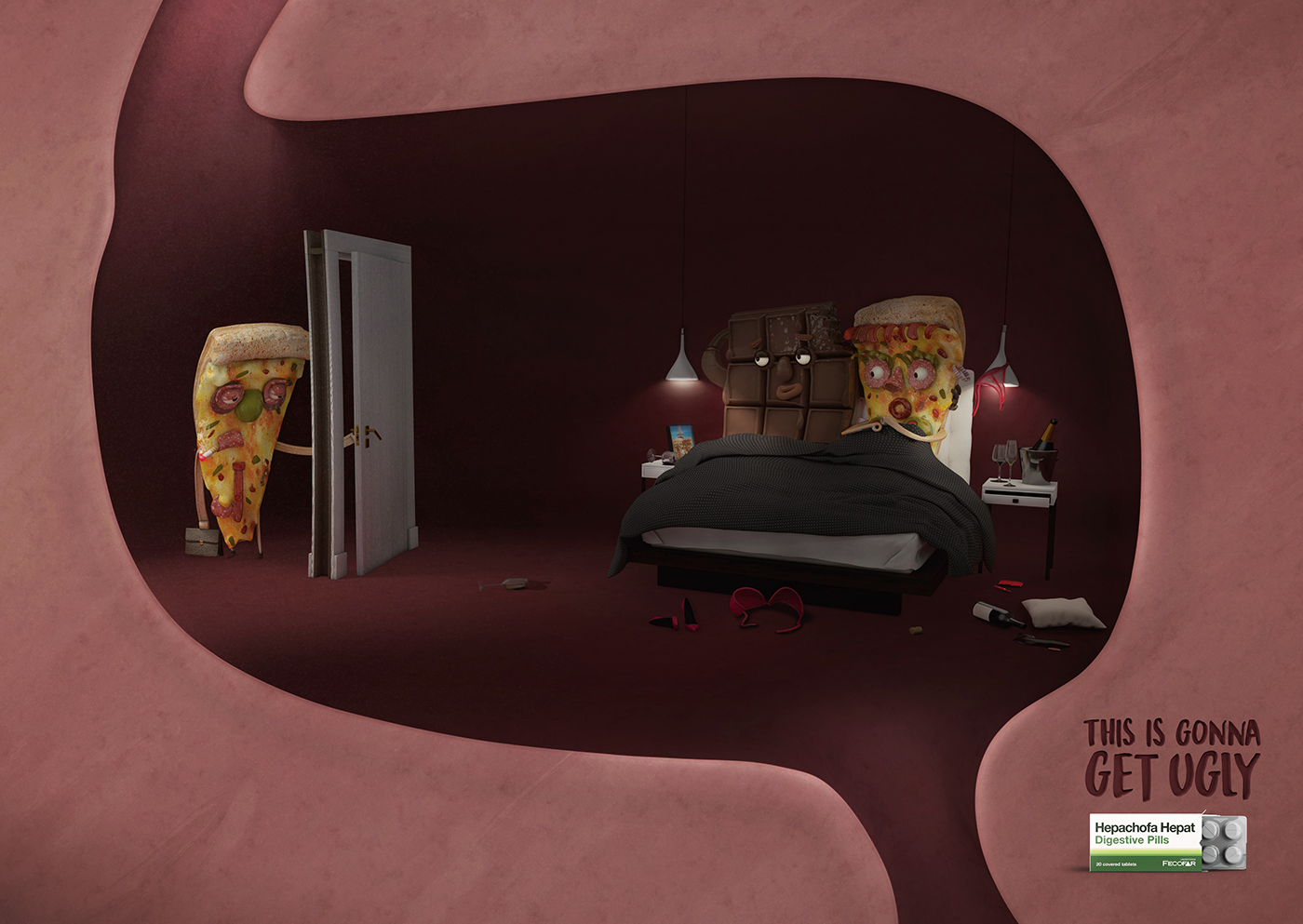 Entrance
Poker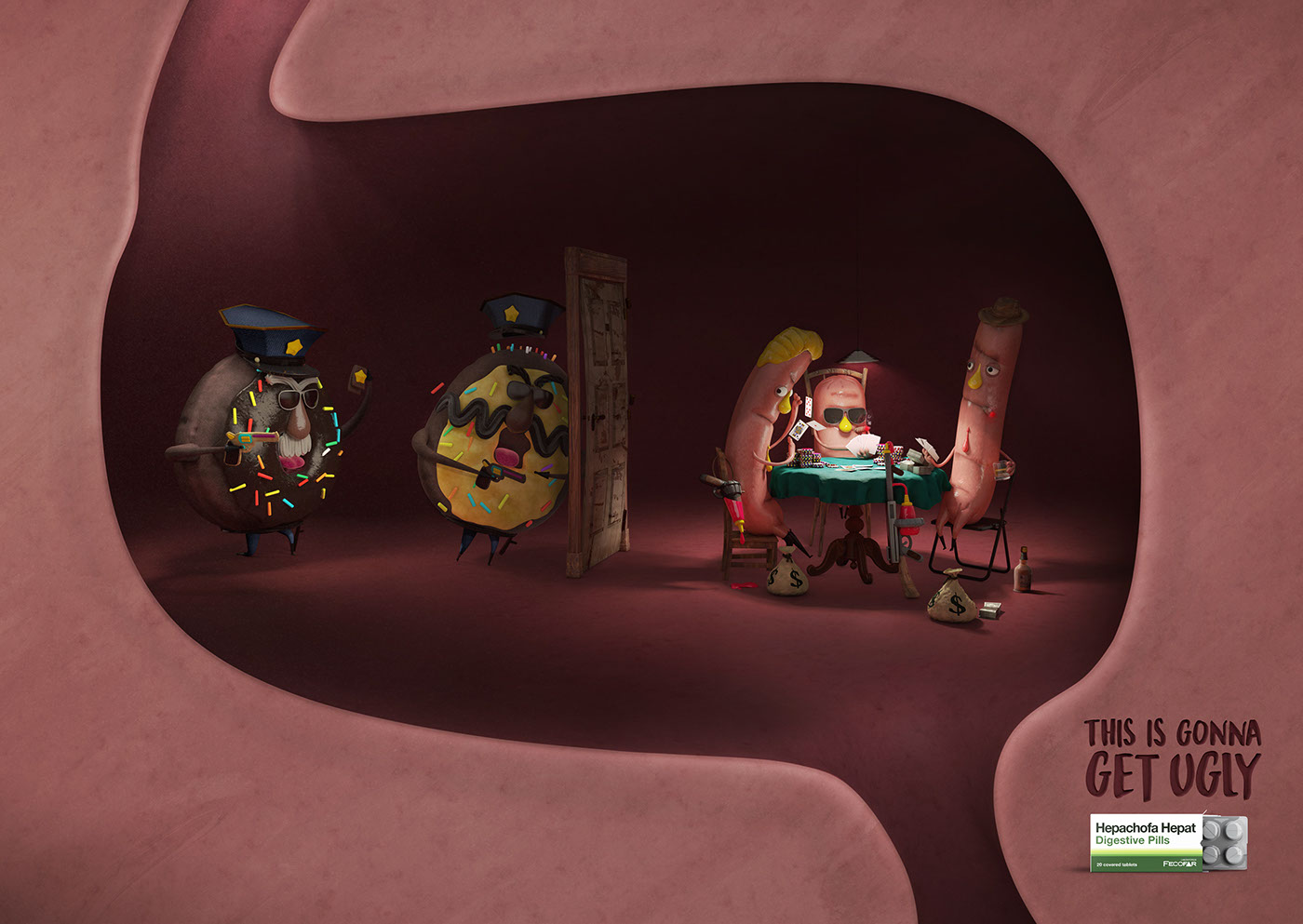 CREDITS
Advertising Agency: Dhélet Y&R, Buenos Aires, Argentina
General Creative Director: Martín Nino Goldberg
Creative Directors: Federico Aubone, Benjamin Tornquist, Ivan Zimmerman
Art Director: Maria Martínez Lopez
Copywriter: Lidia Bartrolí Mercader
3D Illustrator/Production: Estudio Díaz Feich
Brilliant concept, art direction and 3D illustration. Share this post with a creative and voice your views in the comments below.