Talk about a packaging idea that's literally 'out of this world'. Imedia Creative Bureau in Bishkek, Kyrgyzstan, has come up with a quirky milk packaging concept that looks like a UFO abducting a cow. The triangular glass bottle resembles a beam of light coming out of a UFO-shaped bottle cap.
The brand name is MOLOCOW, derived from moloko which is Russian for milk (молоко). Their logo is an illustration of a cow, cleverly placed in the centre of the bottle to make it look like it's being 'beamed up'. Targeted primarily at kids, the packaging will appeal to anyone fond of quirky products, like us creative types. Check it out below.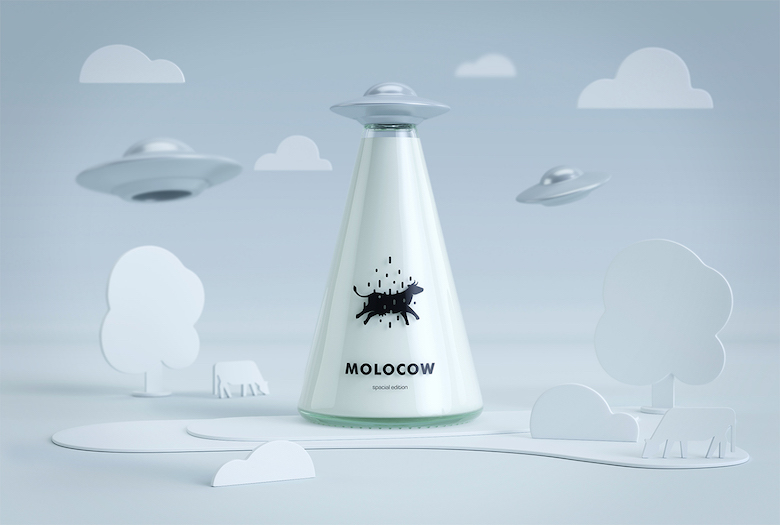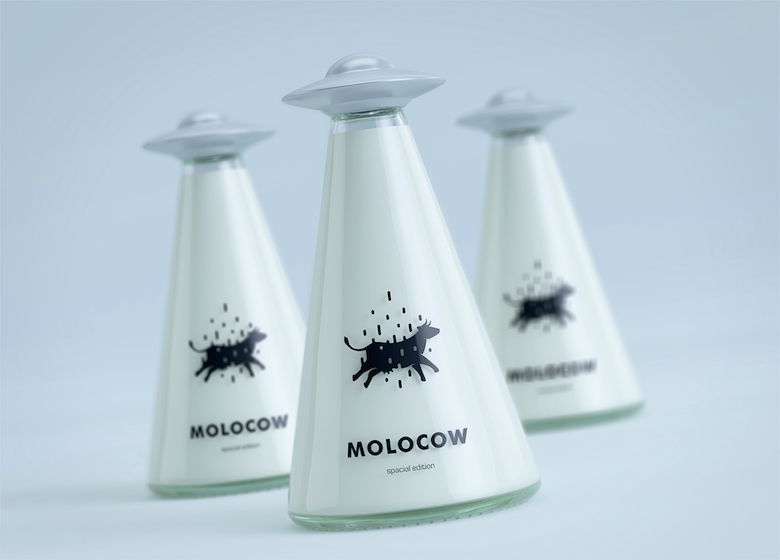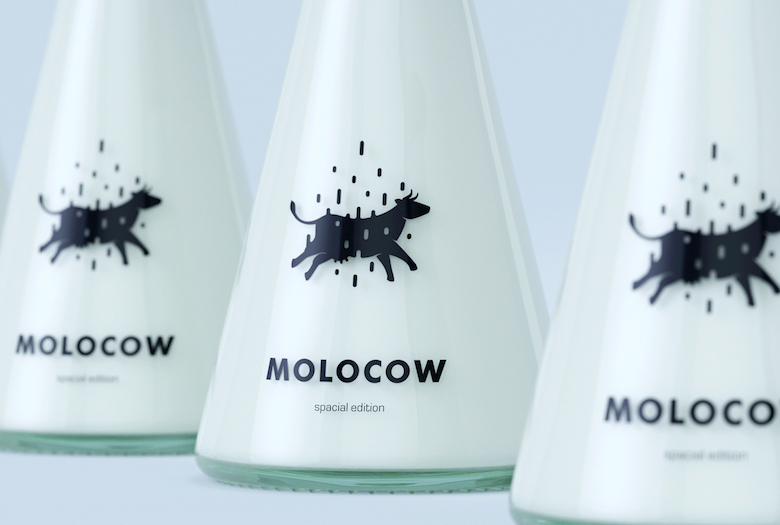 Share this post with an alien or a cow and make their day. If you'd like to see a beer bottle version of this, leave a comment below. Cheers!