Labourers and blue collar workers in Dubai can get much better jobs and salaries if they learn English. But with relatively low monthly salaries and 12-hour shifts of hard labour, they neither have the money nor the time to educate themselves. SmartLife, an NGO for Dubai's labourers, wanted to help them improve their status and quality of life. They created Project Akshar (Alphabets), where they set out to graduate Dubai's labourers from blue-collar to white-collar. Watch this inspiring video to know more.
The Idea
To encourage workers to register and enroll, Smartlife first needed to show them how easy it is to learn English. Using effective visual learning techniques, they took words that are useful to them, wrote their English phonetic pronunciations in the Hindi script, and strategically added clip art to complete the shape of the alphabets. This helped the workers pronounce the English words AND understand what they meant. Check out a few examples below (observe the actual Hindi spellings in the titles).
Road / रोड
Spoon / स्पून
Scissors / सिजर्स
Bones / बोन्स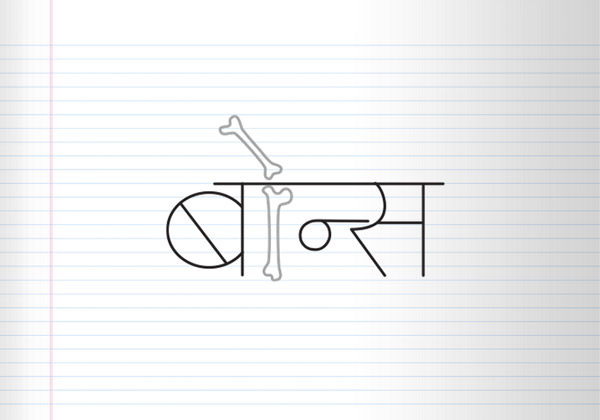 Pen / पेन
Teeth / टीथ
Clock / क्लाॅक
Book / बुक
Nail / नेल
Speaker / स्पीकर
Chilli / चिली
Safety Pin / सेफ्टी पिन
Ball / बॉल
Bulb / बल्ब
Screw / स्क्रू
Cupcake / कपकेक
Crane / क्रेन
Signal / सिग्नल
Window / विन्डो
Hammer / हॅमर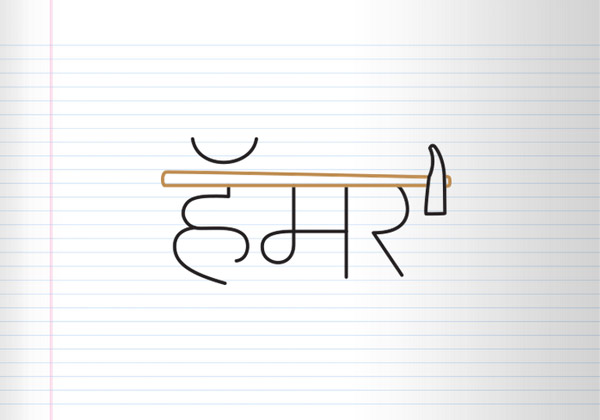 Toothbrush / टुथब्रश
They placed hundreds of words like these, designed to look like school notepads, across the workers' daily journey in transport buses, labour camps and construction sites. They also gave them a number at the back for registrations.
Results
5000+ students have graduated thus far in the project.
28% have cleared job interviews for white-collar jobs.
12% launched businesses back home.
23% got promoted to white-collar jobs, from their existing blue-collar job in the same companies.
37% got higher salaries; including certain workers graduating from 800 AED ($220) per month to 8000 AED ($2200) per month.
Give a man a fish and you feed him for a day.

Teach a man to fish and you feed him for a lifetime.
Project Akshar won the first-ever Grand Prix for Good (8 Gold, 6 Silver) at the Dubai Lynx Festival of Creativity 2015, organised by Cannes Lions for MENAP. The agency is FP7/DXB, Dubai (McCann Worldgroup). Share this post and your views in the comments below.
Don't Miss: