In art, negative space is the background space around the main object of an image. In a two-tone image (eg. black and white), the object is usually depicted in a darker color (black) than the background (white), thereby forming a silhouette. Sometimes, the tones are reversed and white is used to fill the silhouette (refer Coke examples below). When an artist carves out a shape in the silhouette, in a way that the background creates a visual of its own, that's when the magic happens.
Today's post is a collection of illustrations, ads, posters, and book covers that use negative space in a sublime manner to get the message across. The list includes award-winning campaigns, public service announcements (PSAs), covers of best sellers, and more. Check them out below.
Colsubsidio Book Exchange
Agency: Lowe/SSP3, Colombia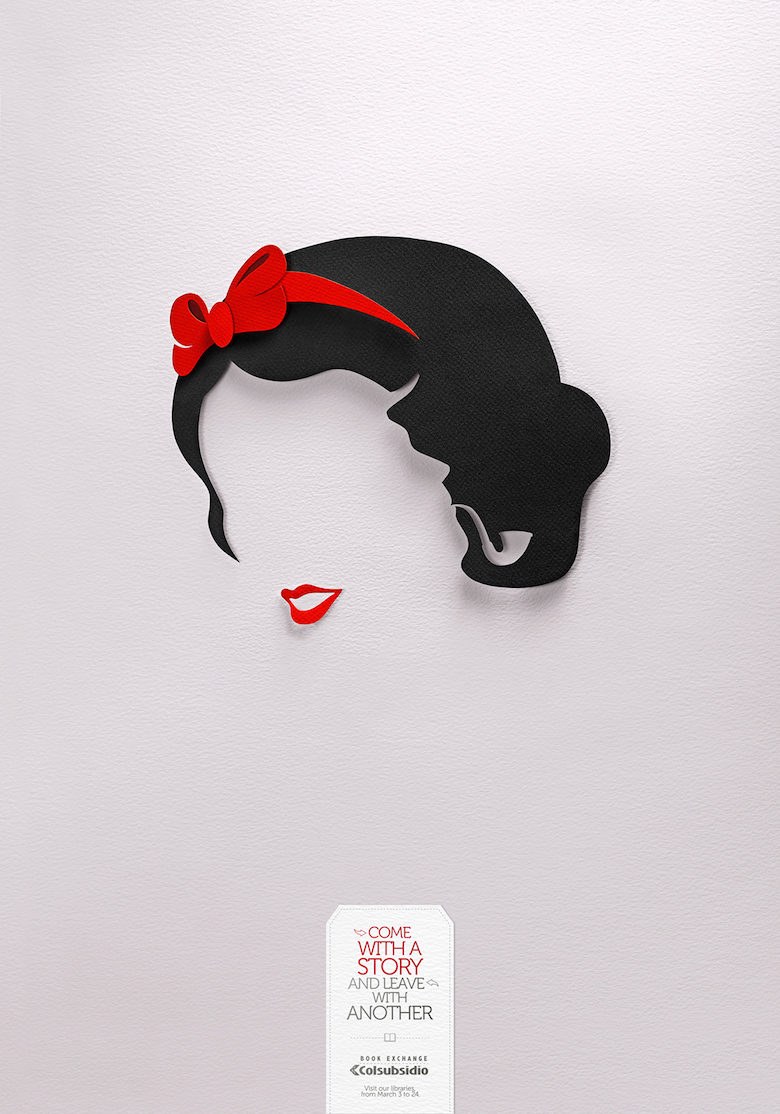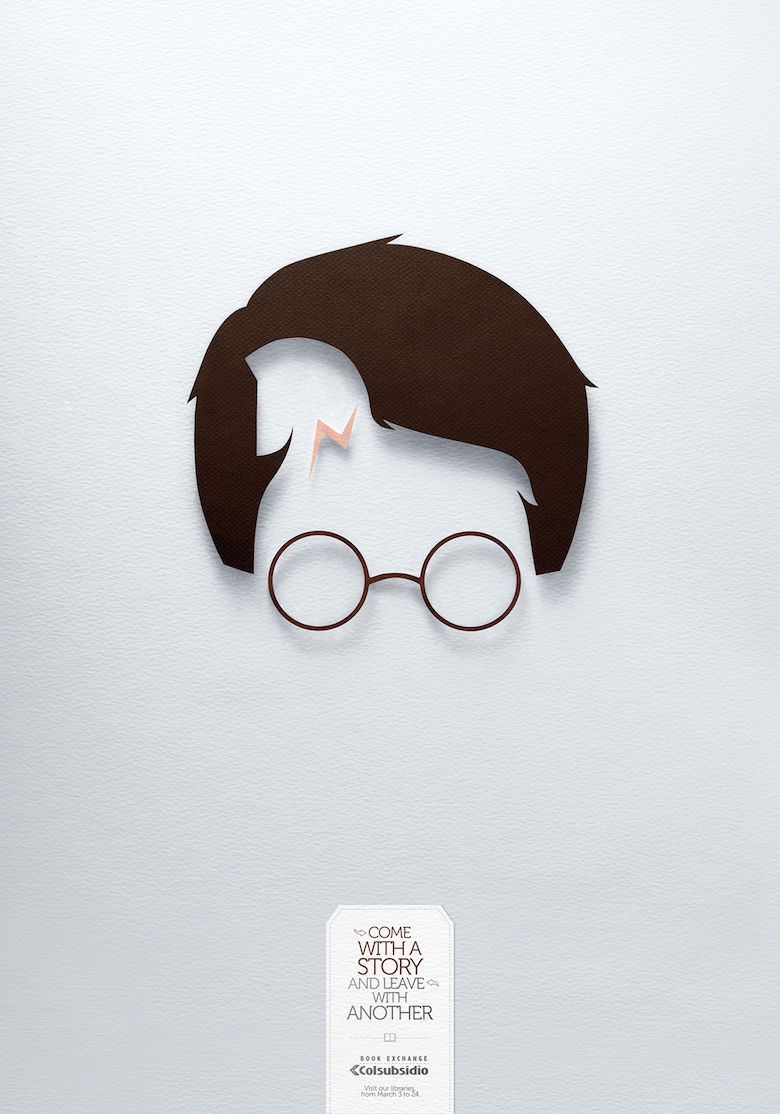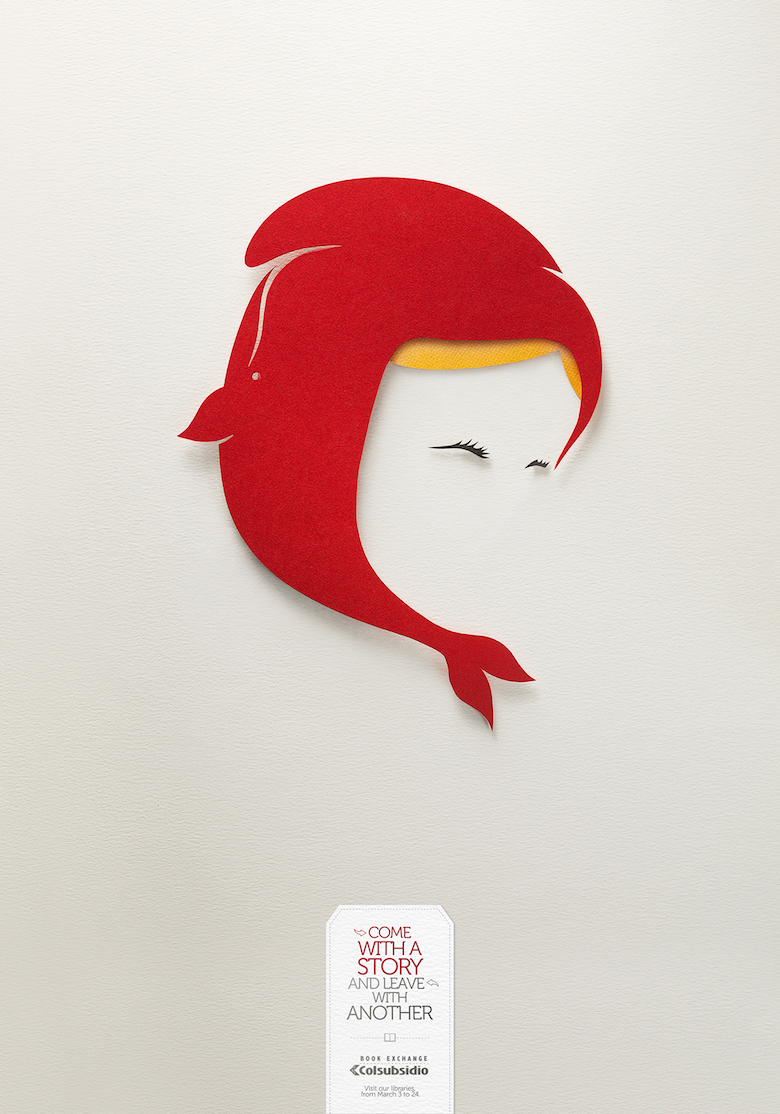 ITV: Injustice
Agency: BBH London, UK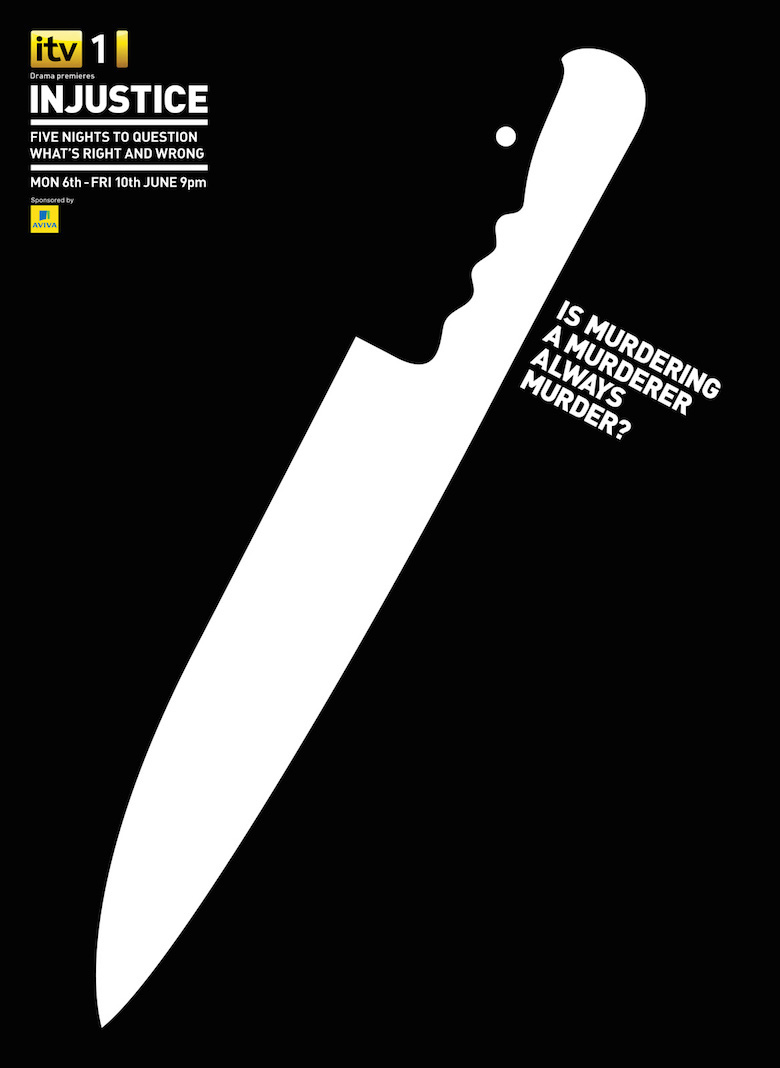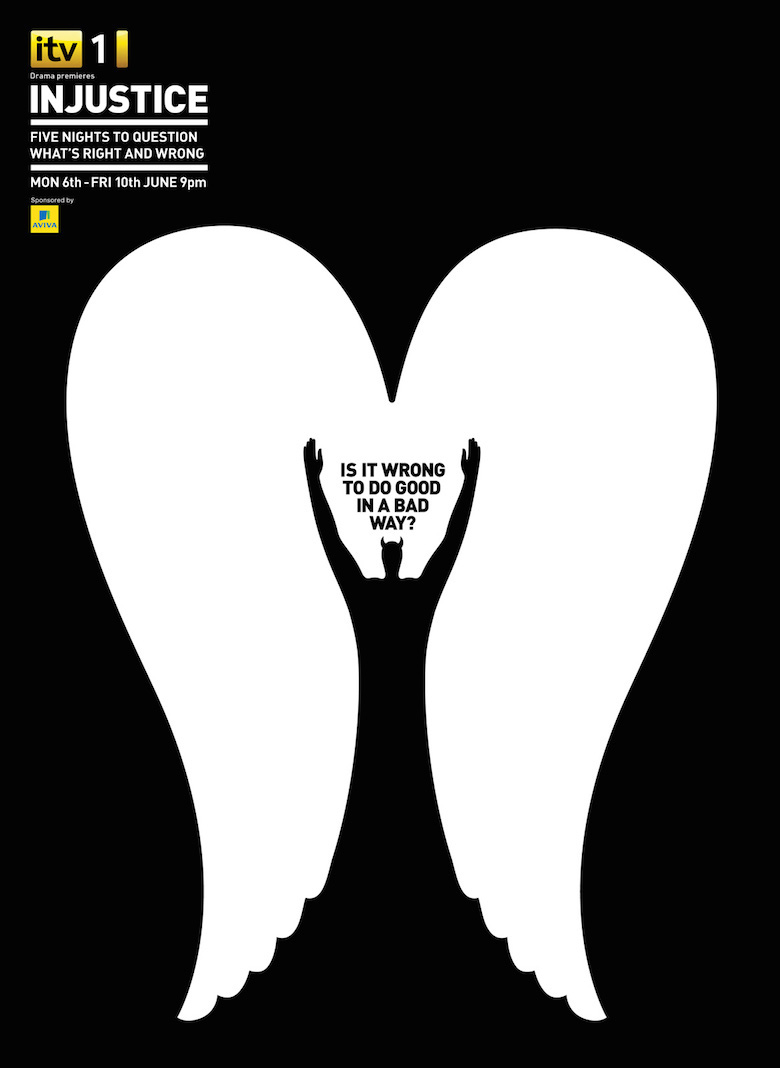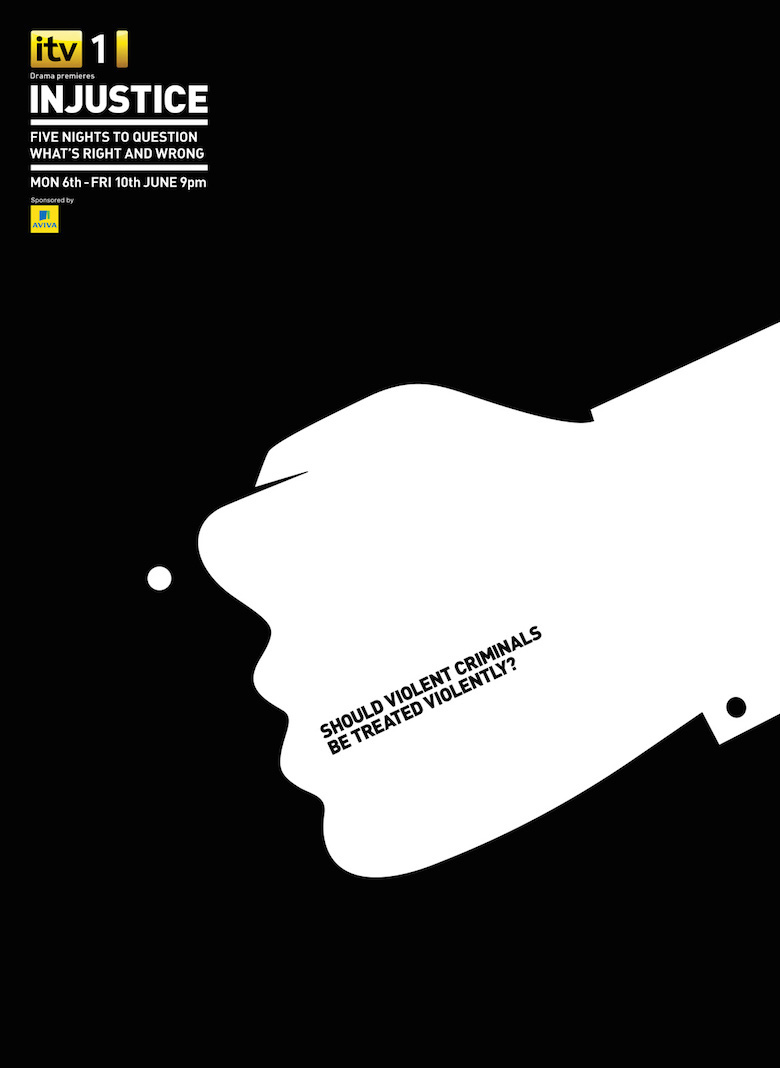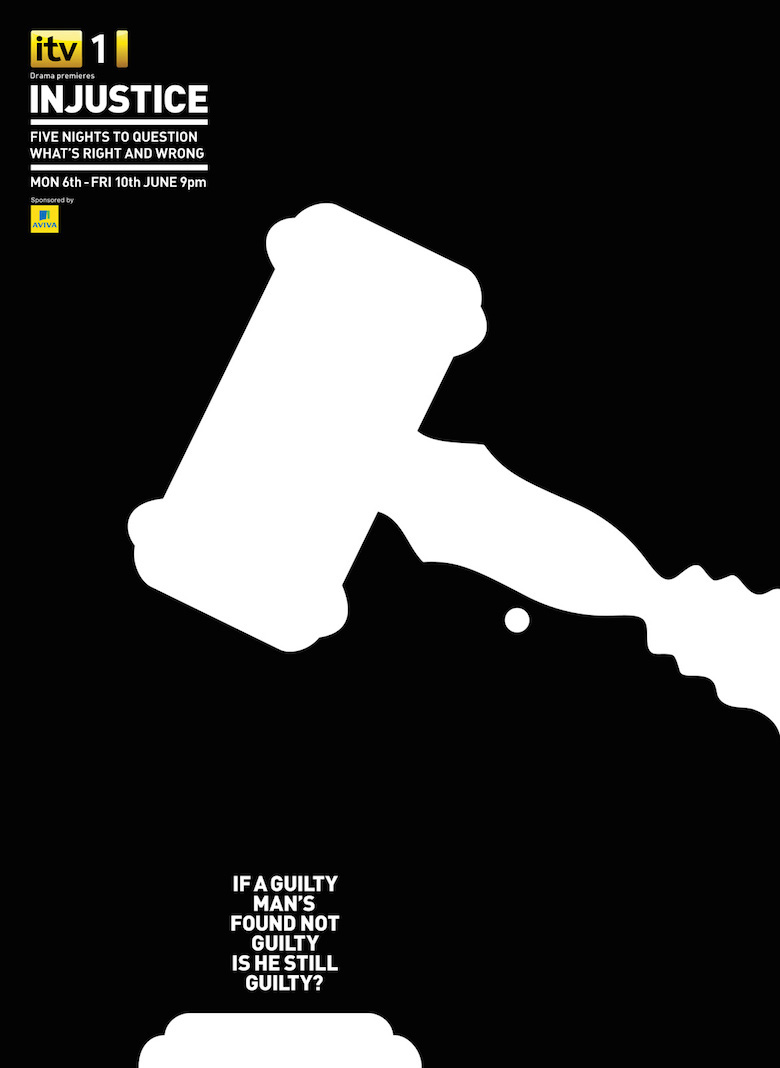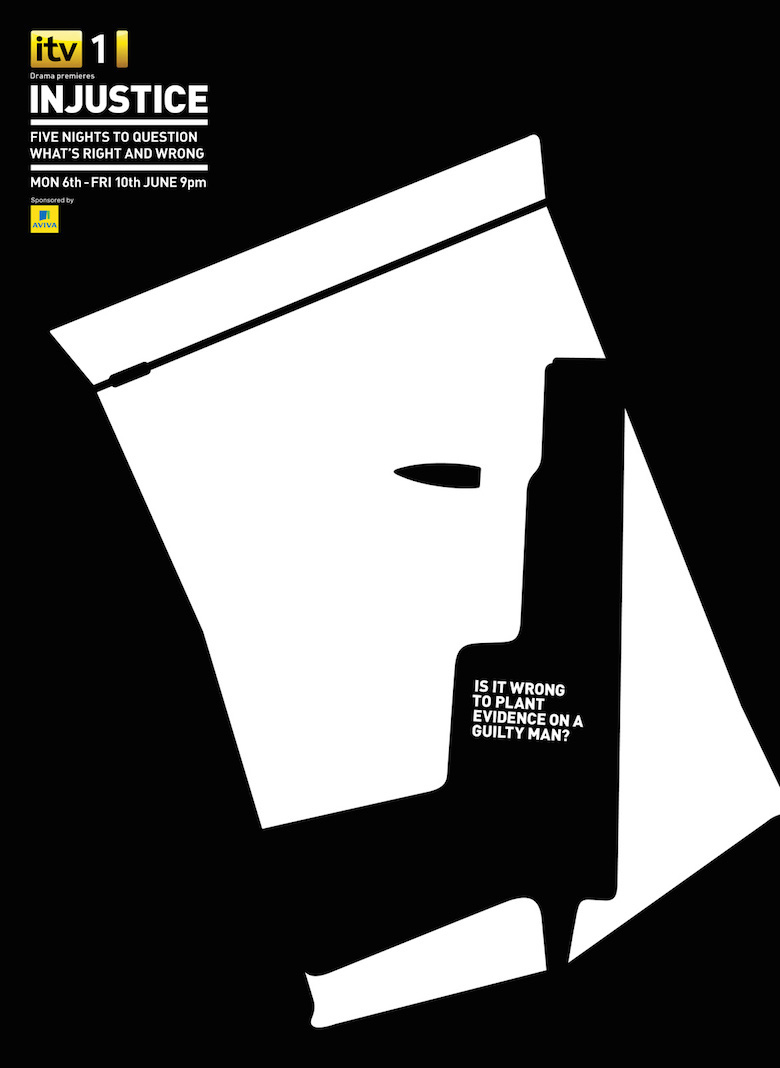 Philips LED Torch
Agency: Ogilvy & Mather, Gurgaon, India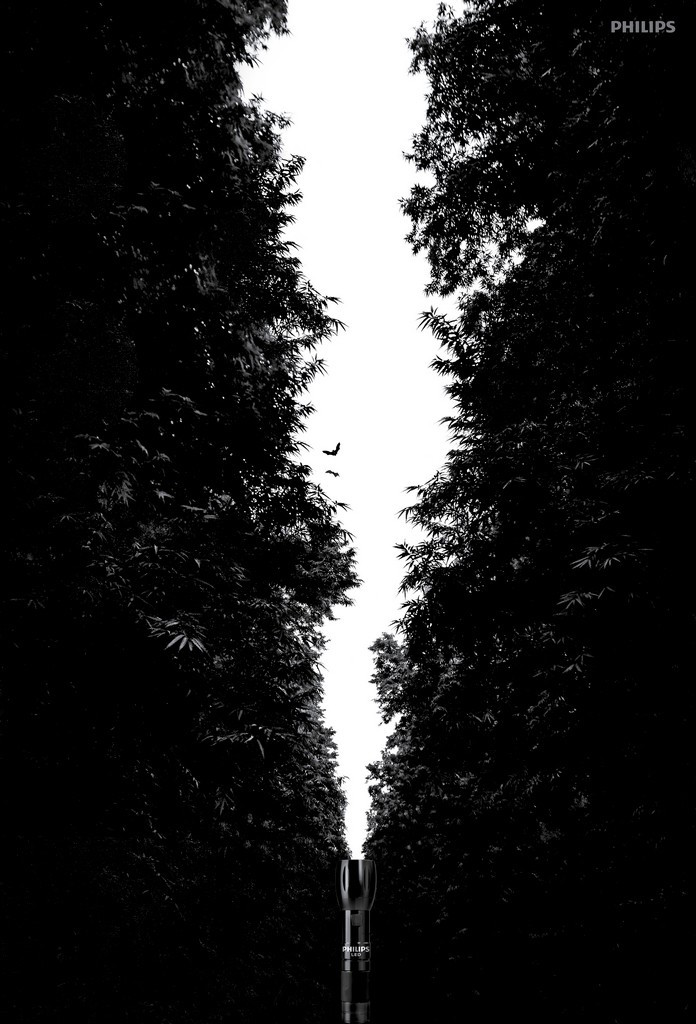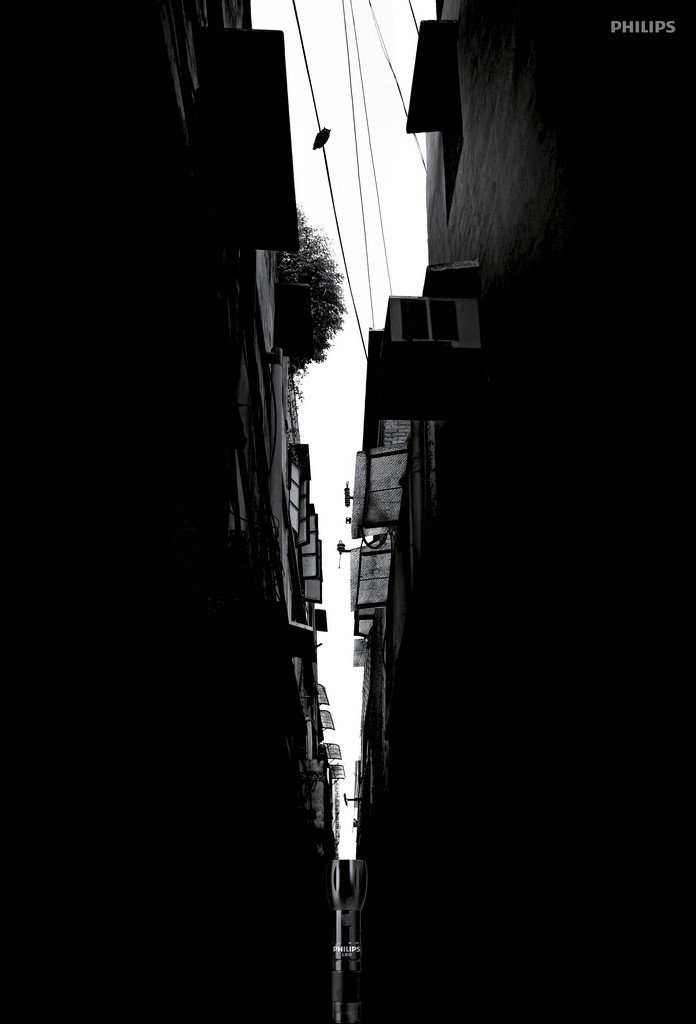 SANCCOB: Save Penguins
Agency: Bittersuite, South Africa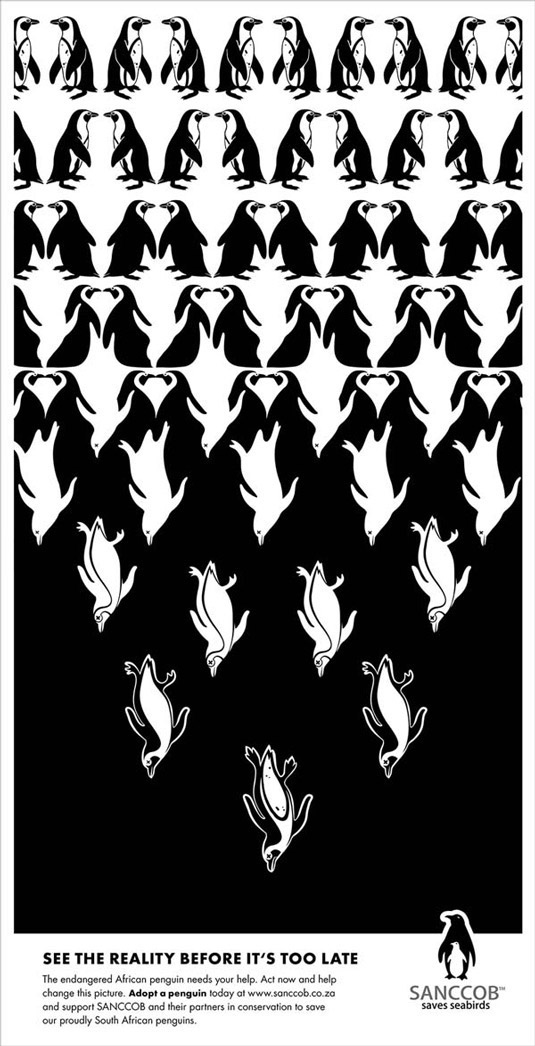 WWF
Agency: BBH China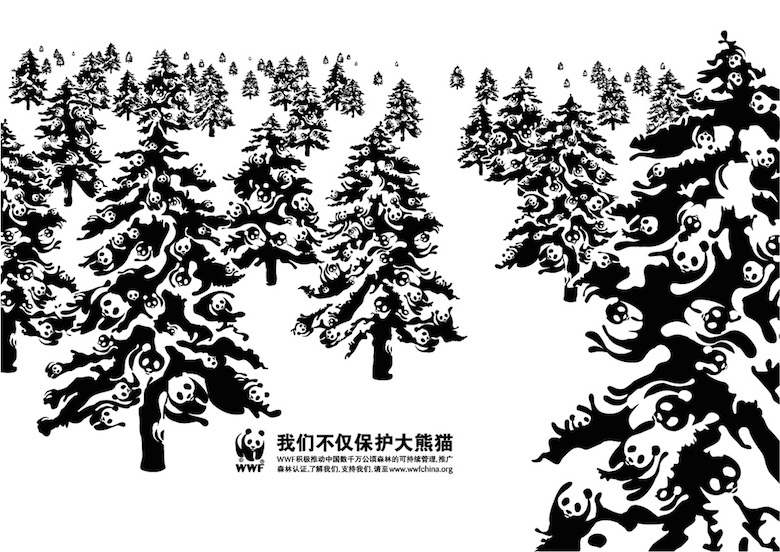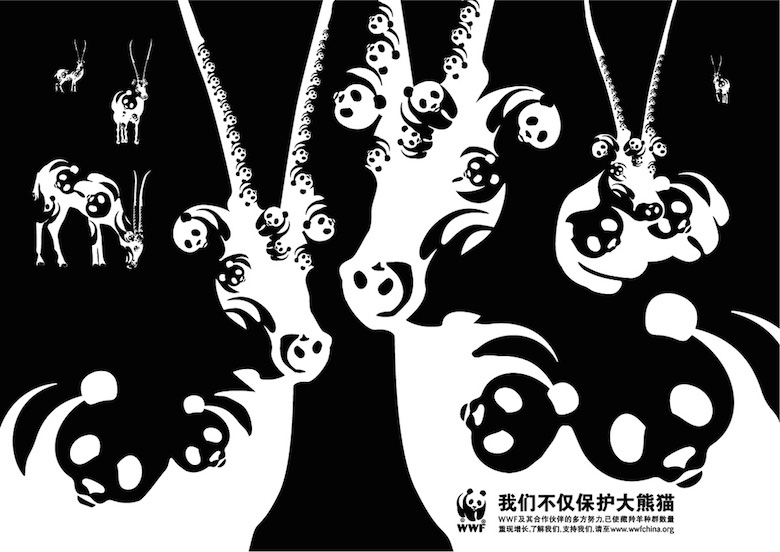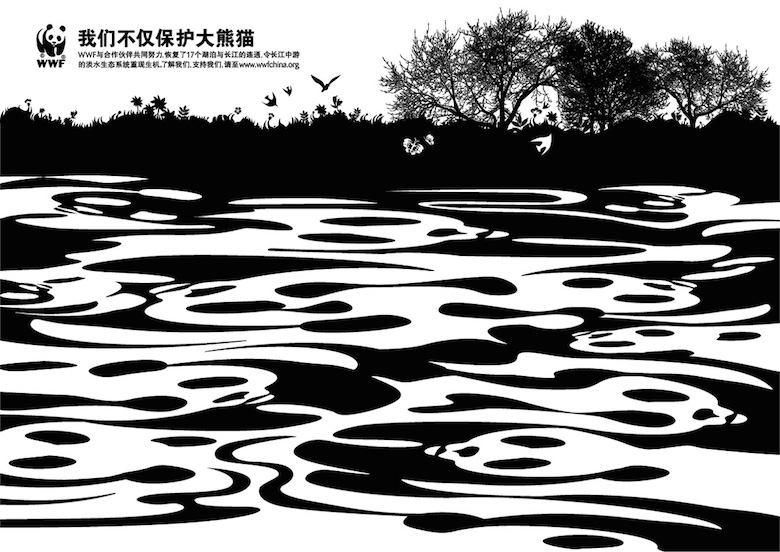 Criminal Underworld
Artist: Simon C. Page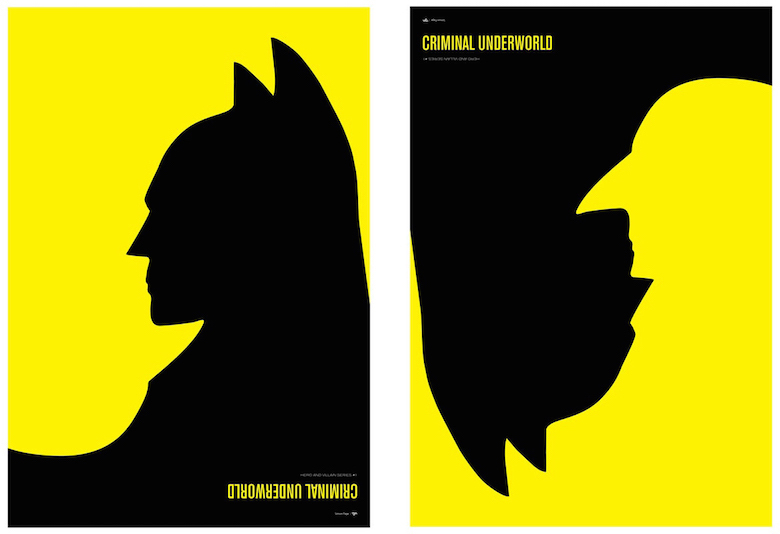 UNEP: Skyline
Creative Directors: Vinay Saya, Siddarth Basavaraj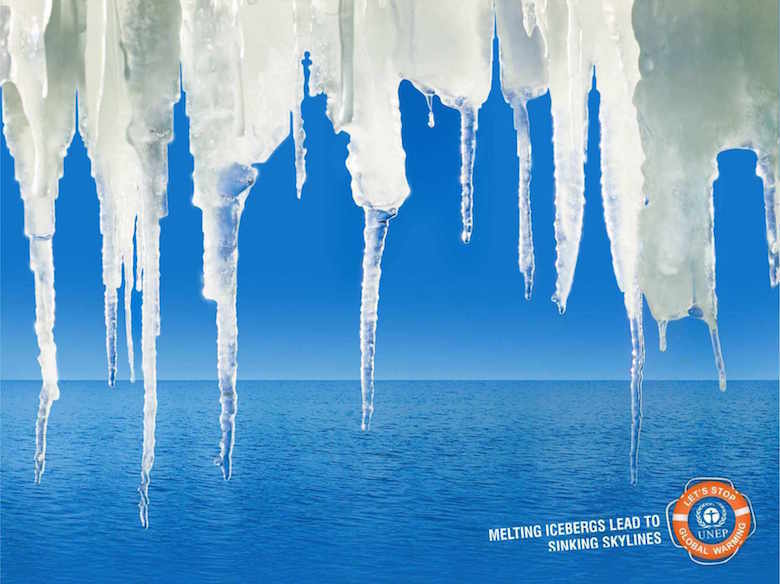 Fiat: Don't Text and Drive
Agency: Leo Burnett Tailor Made, Sao Paulo, Brazil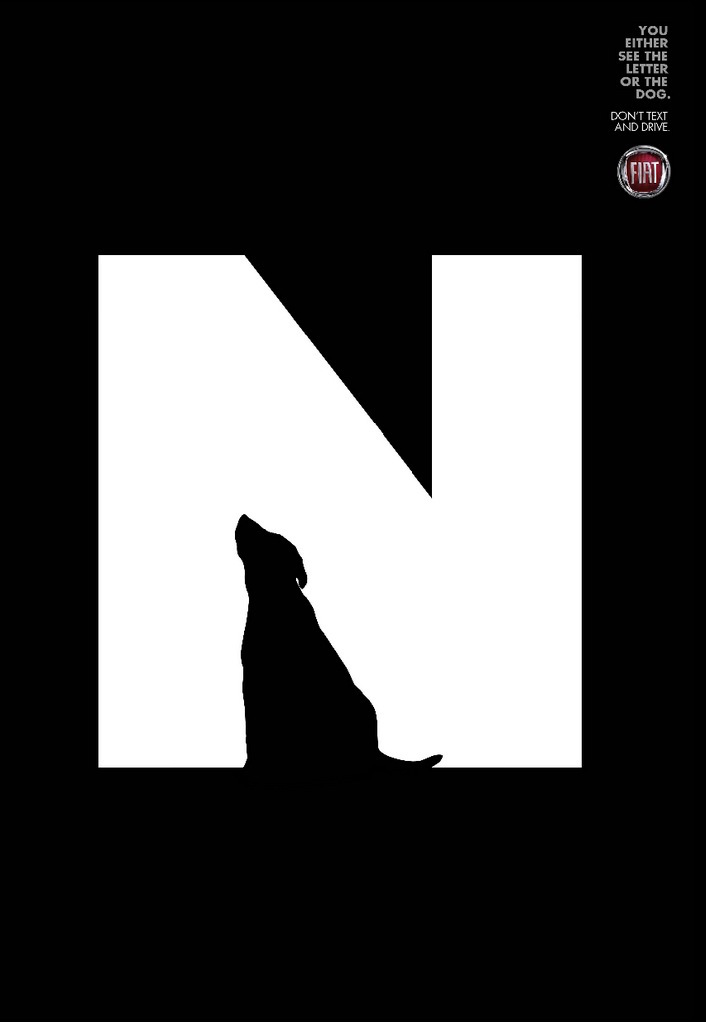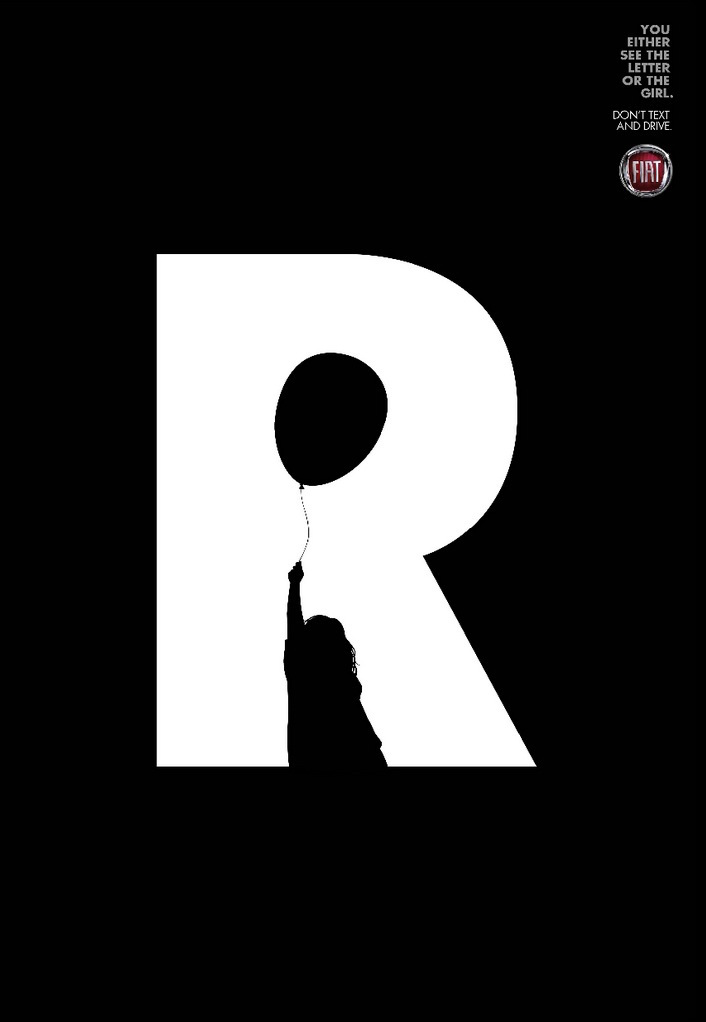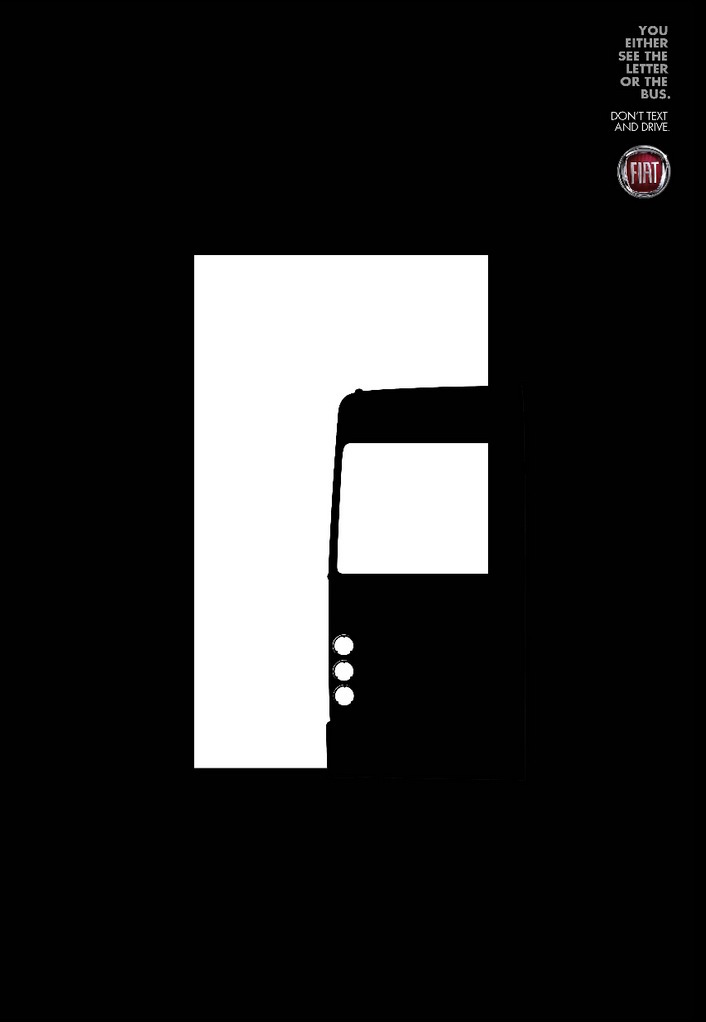 An American Werewolf In London
Artist: Olly Moss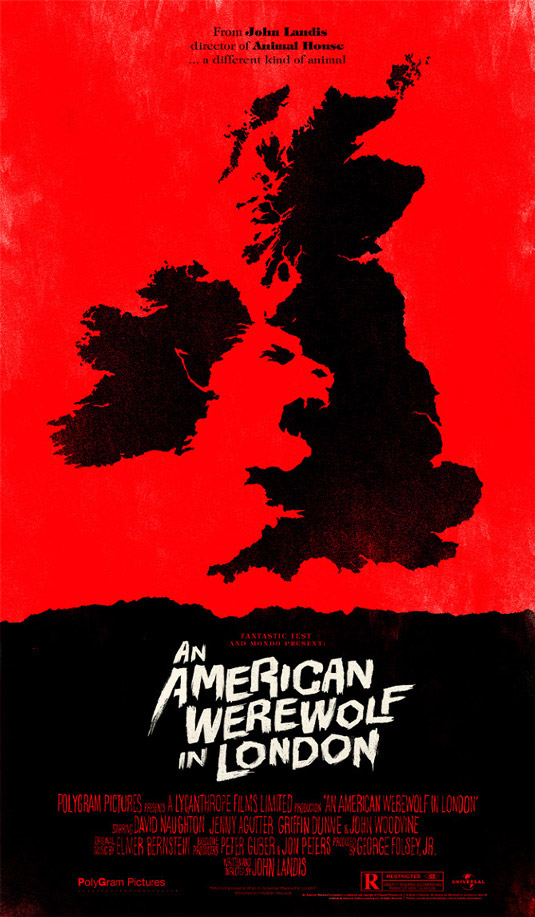 The Body Artist by Don DeLillo
Artist: Noma Bar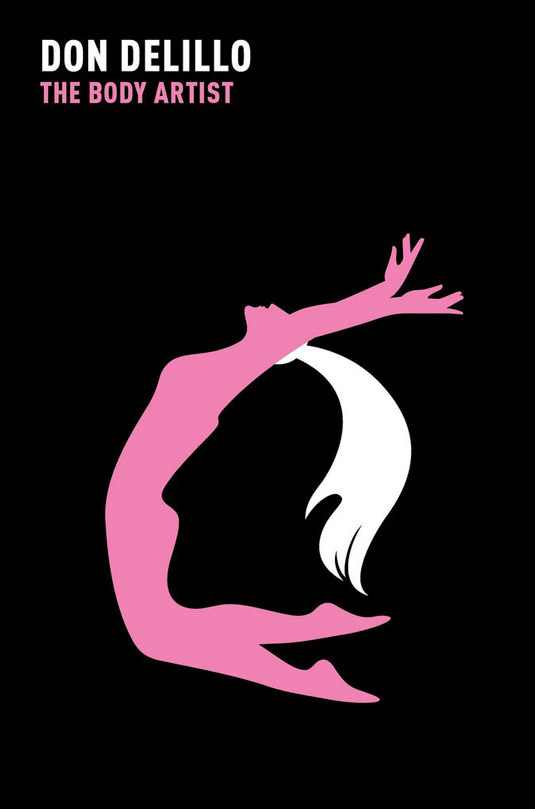 Coke: Hands
Agency: Ogilvy & Mather Shanghai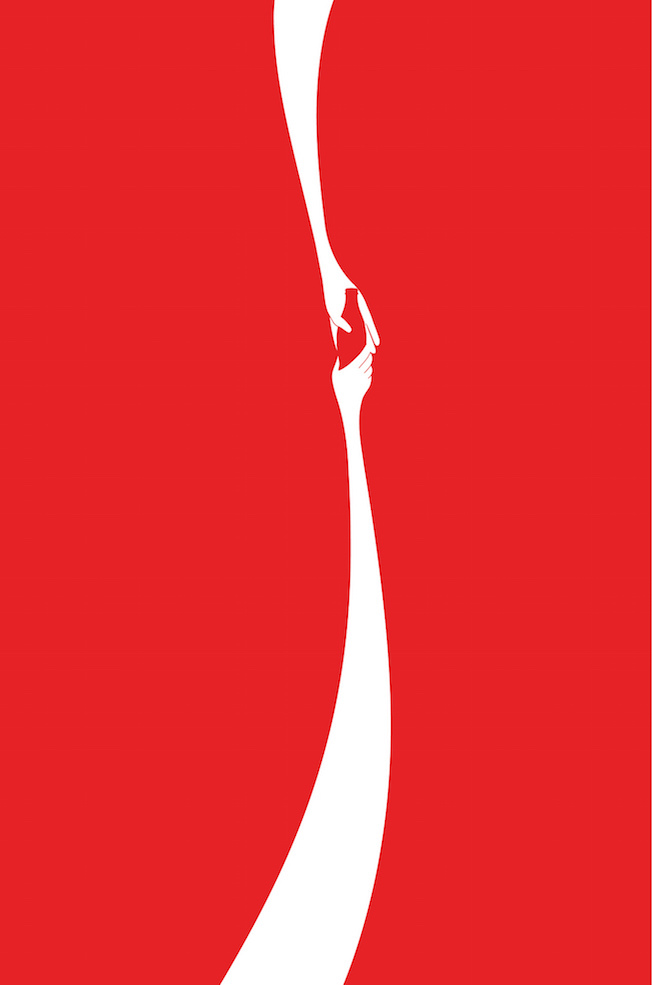 Coke: Let's Eat Together
Agencies: McCann Erickson and MRM Worldwide Romania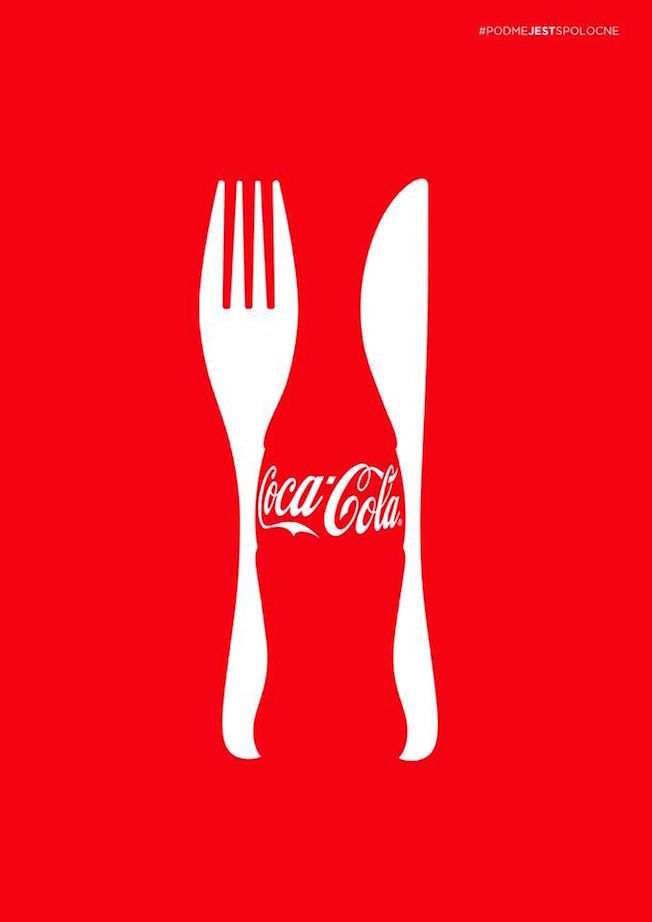 Coke: Happiness Makes Friends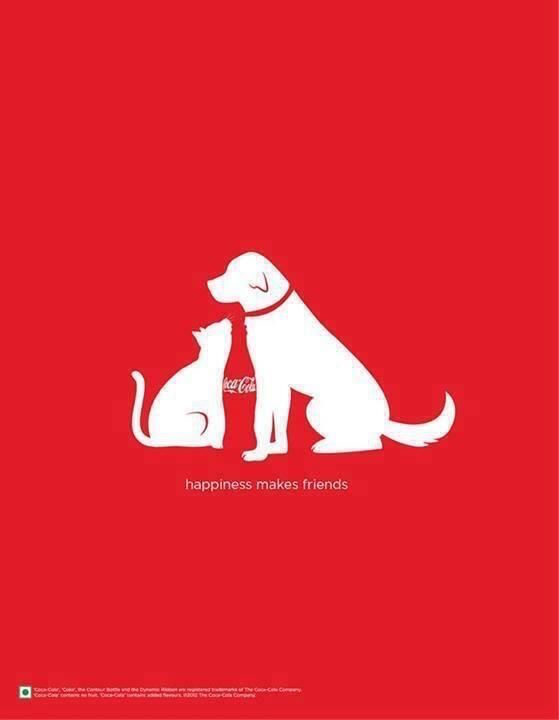 Coke: Plants Make Us Happy
Agency: Ogilvy & Mather, New York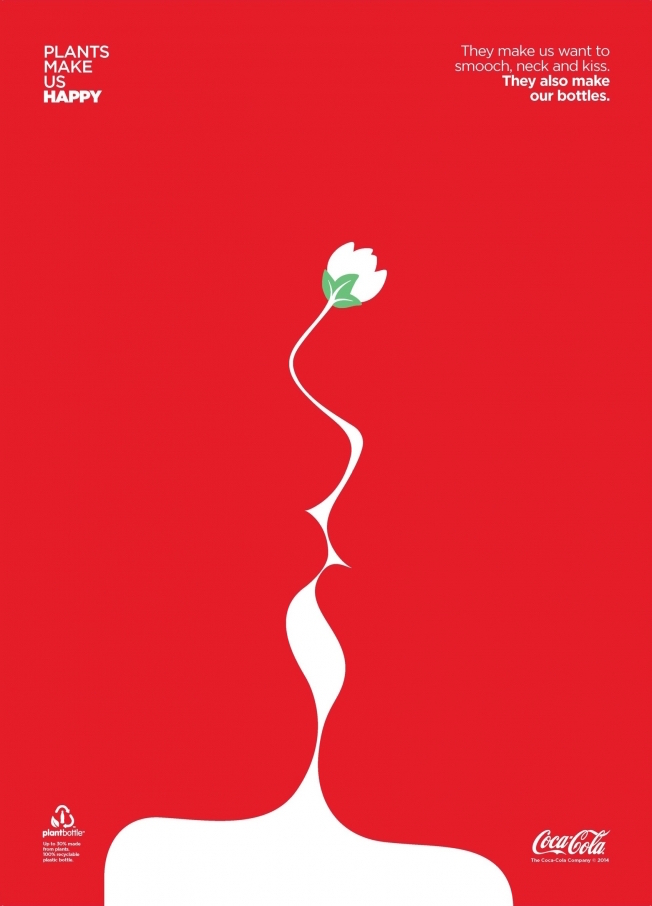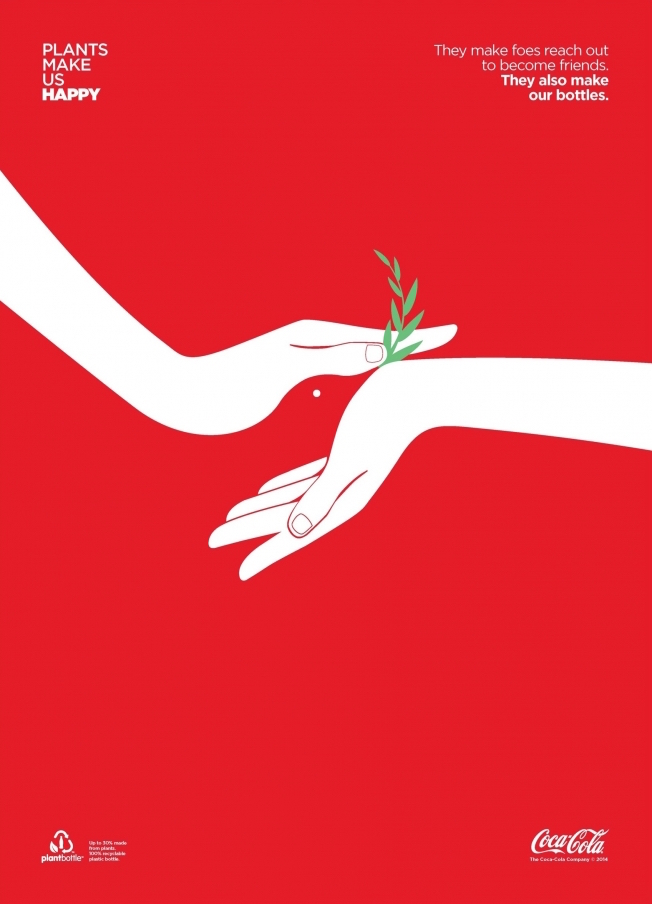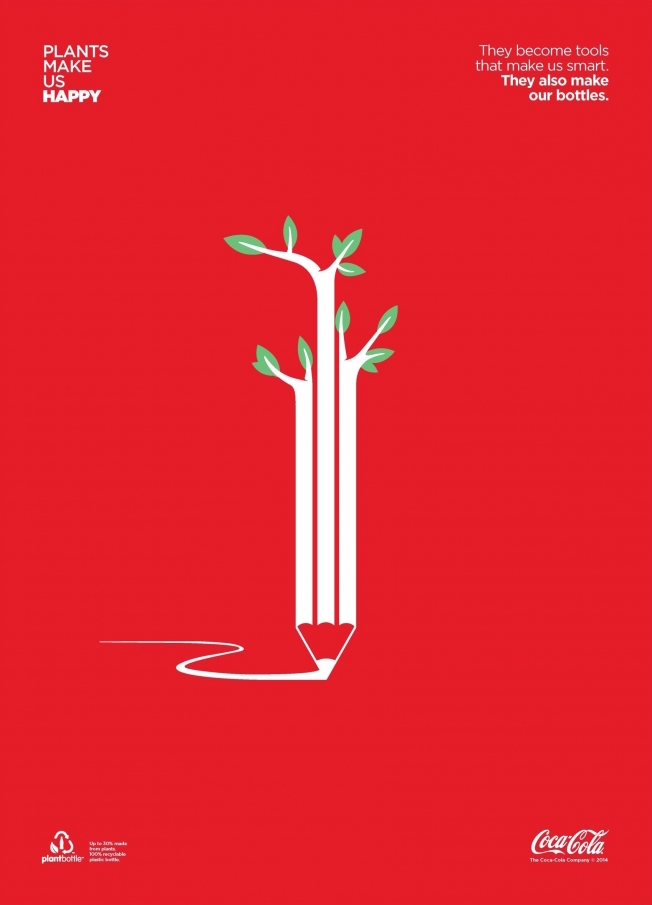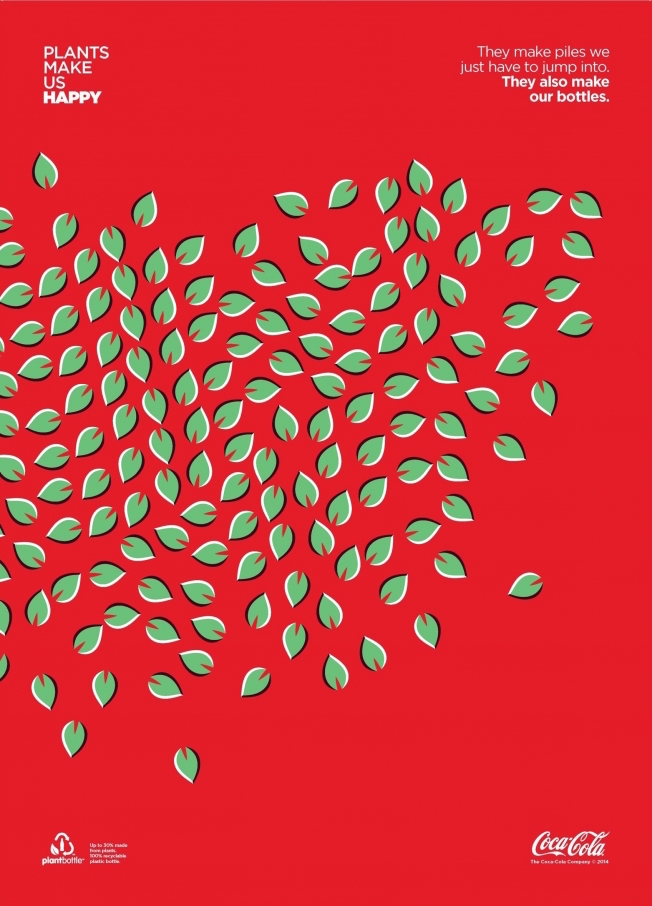 Bordeaux Wine
Agency: Isobel, London, UK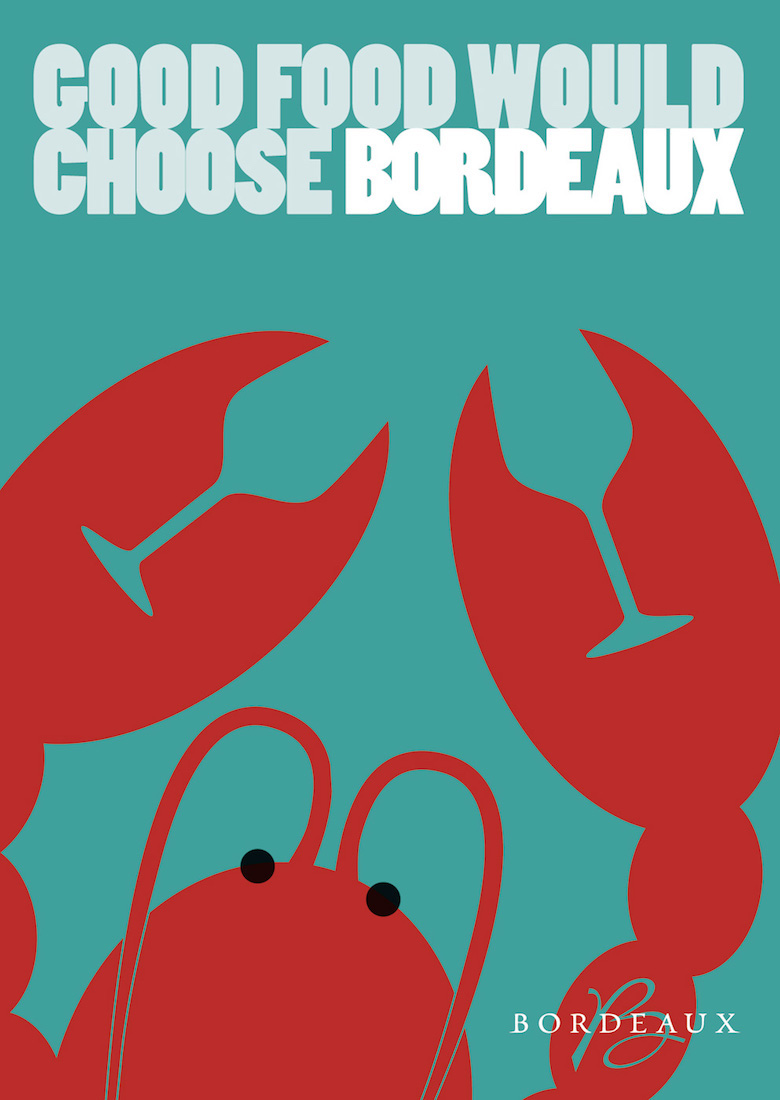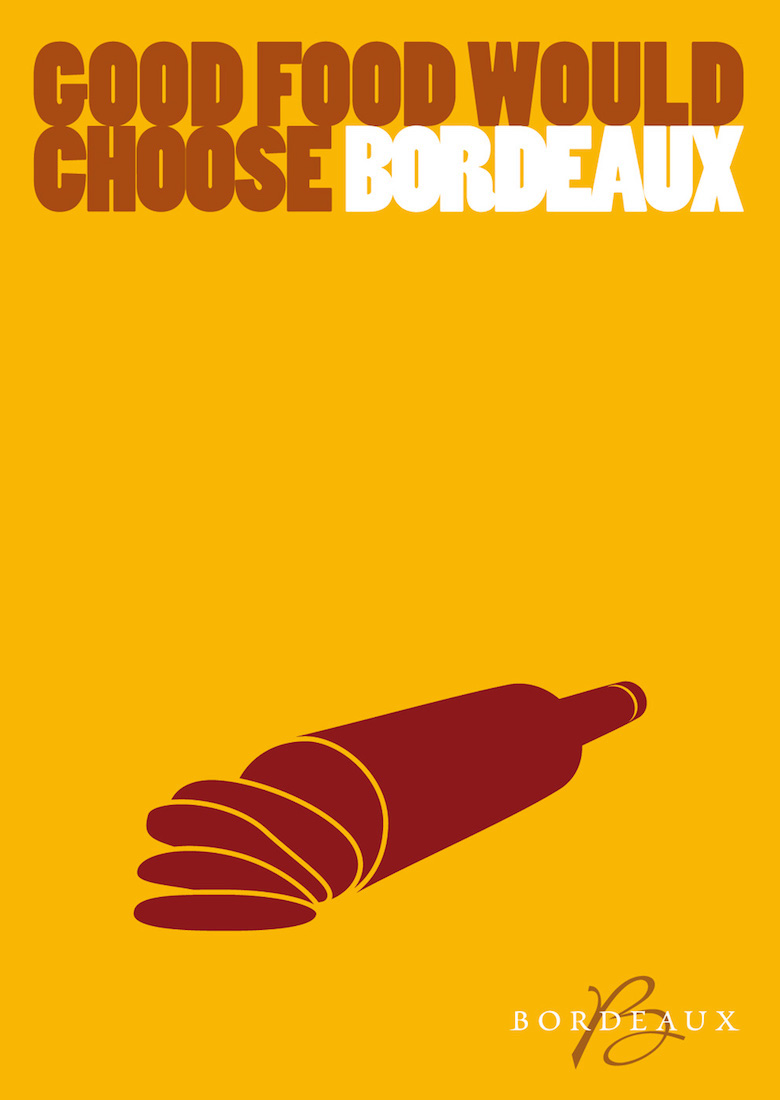 Hut Weber: It's the hat
Agency: Serviceplan Hamburg / München, Germany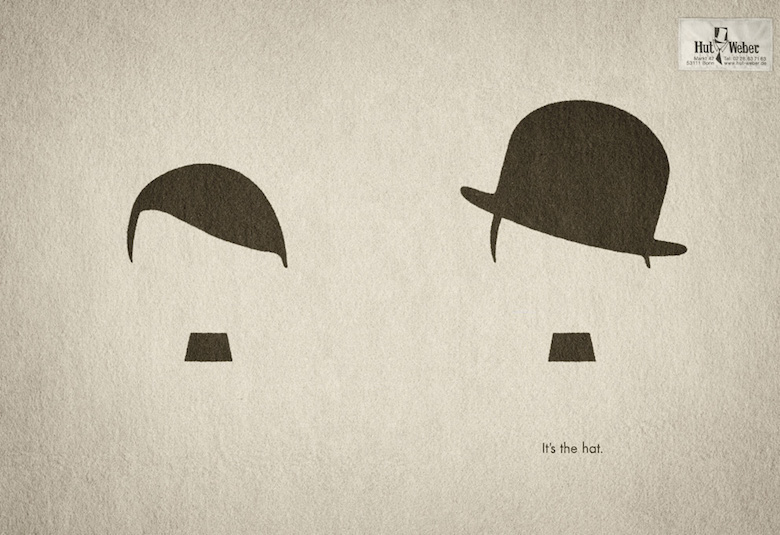 Coffee & Cigarettes
Artist: Viktor Hertz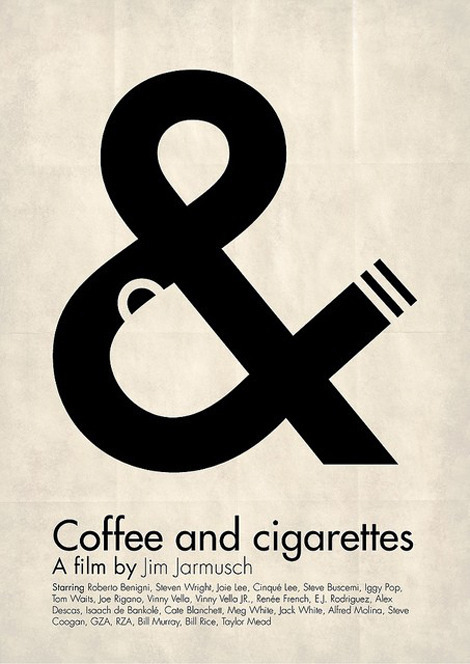 The Support Center Union for Victims of Sexual Assault in Israel
Agency: Mccann Erickson, Tel Aviv, Israel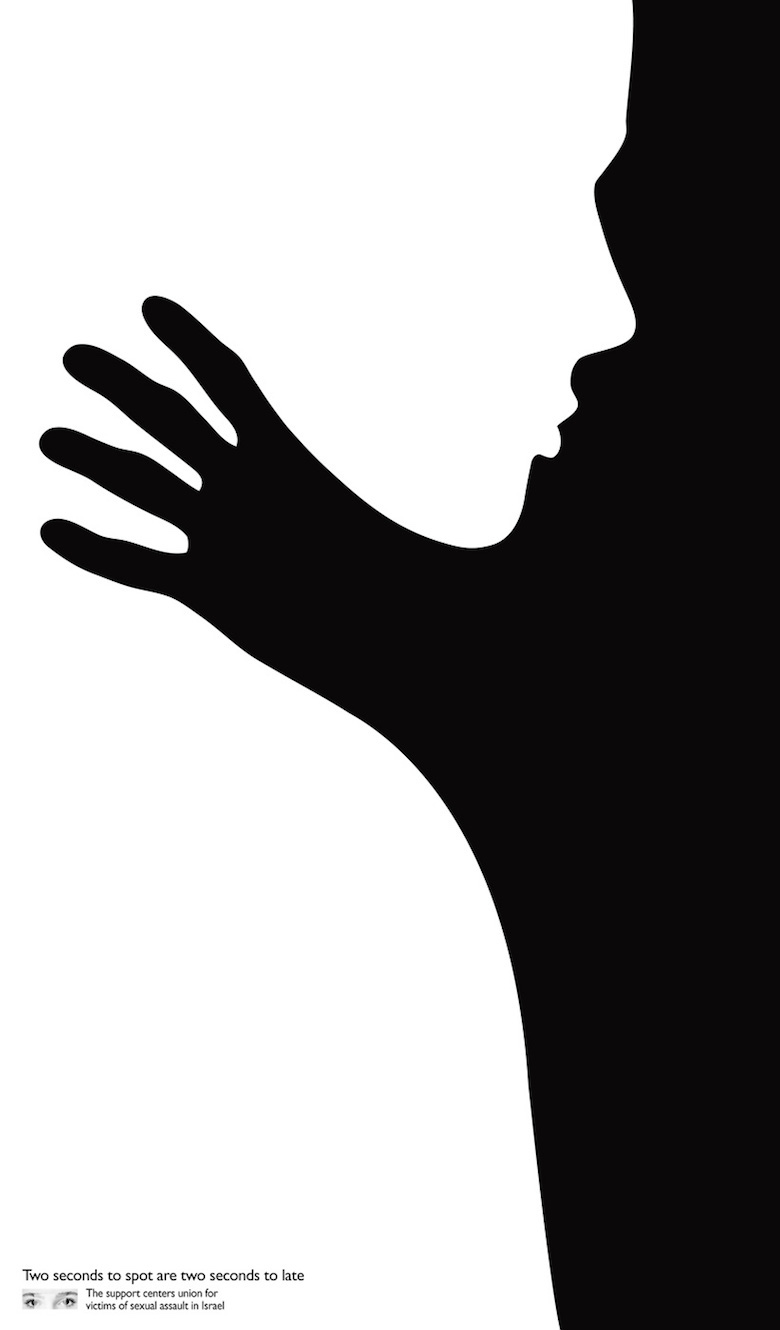 Sidanne Hair Gel
Agency: Punto 99, Quito, Ecuador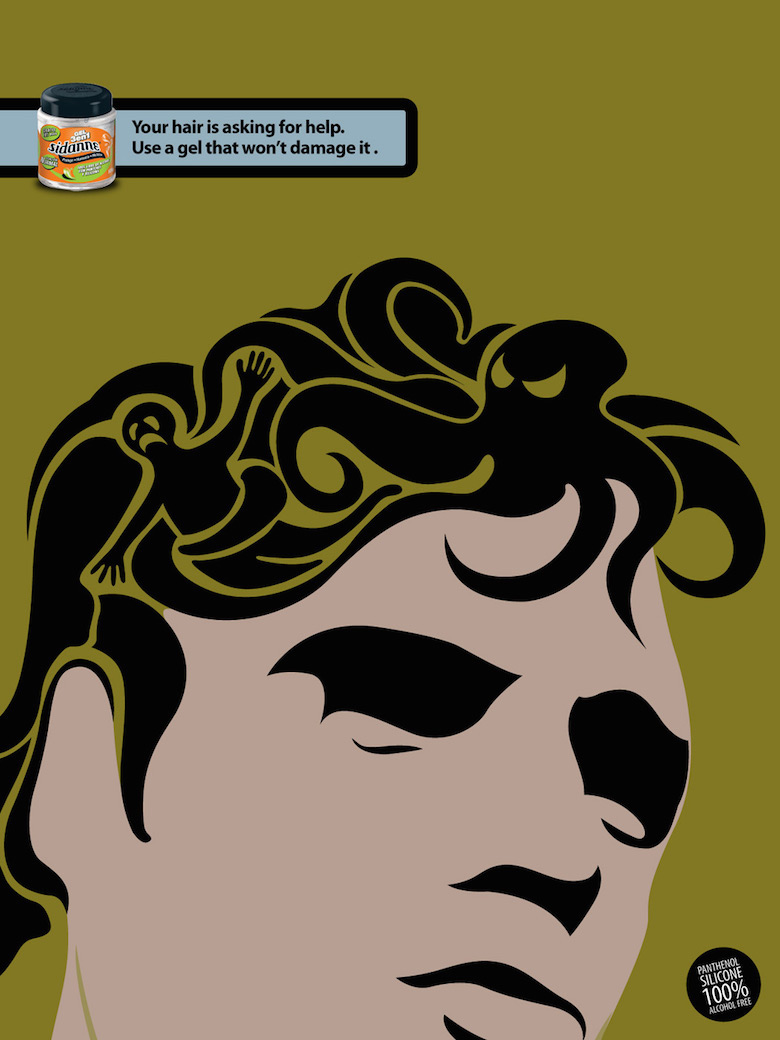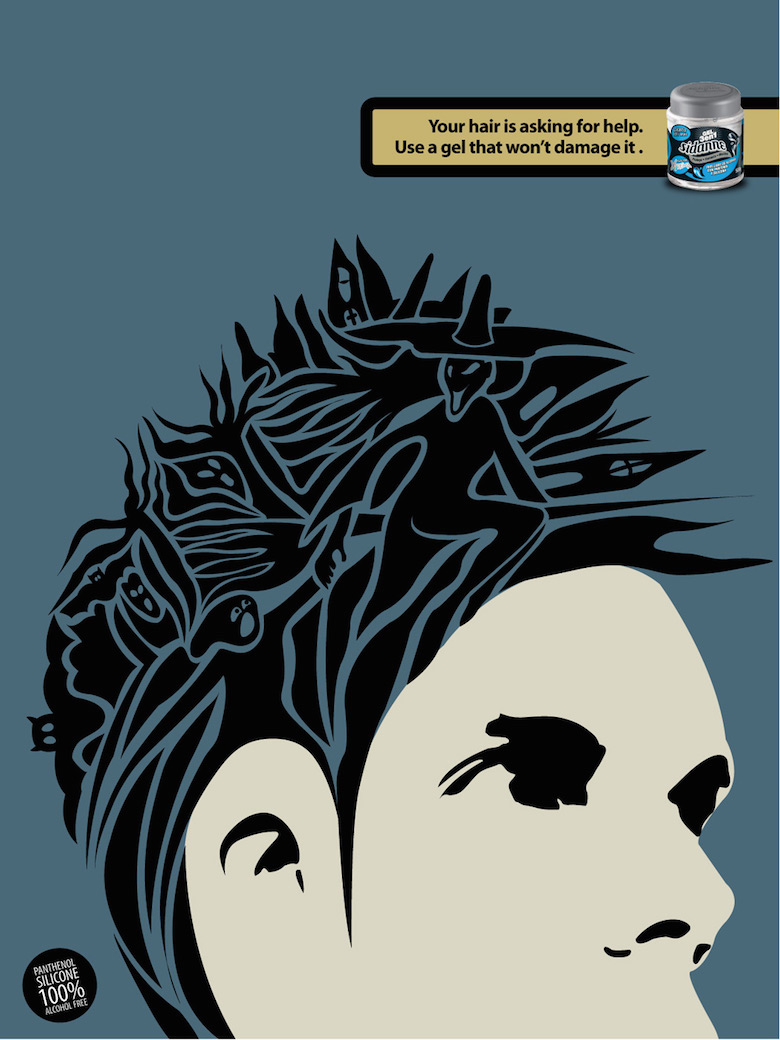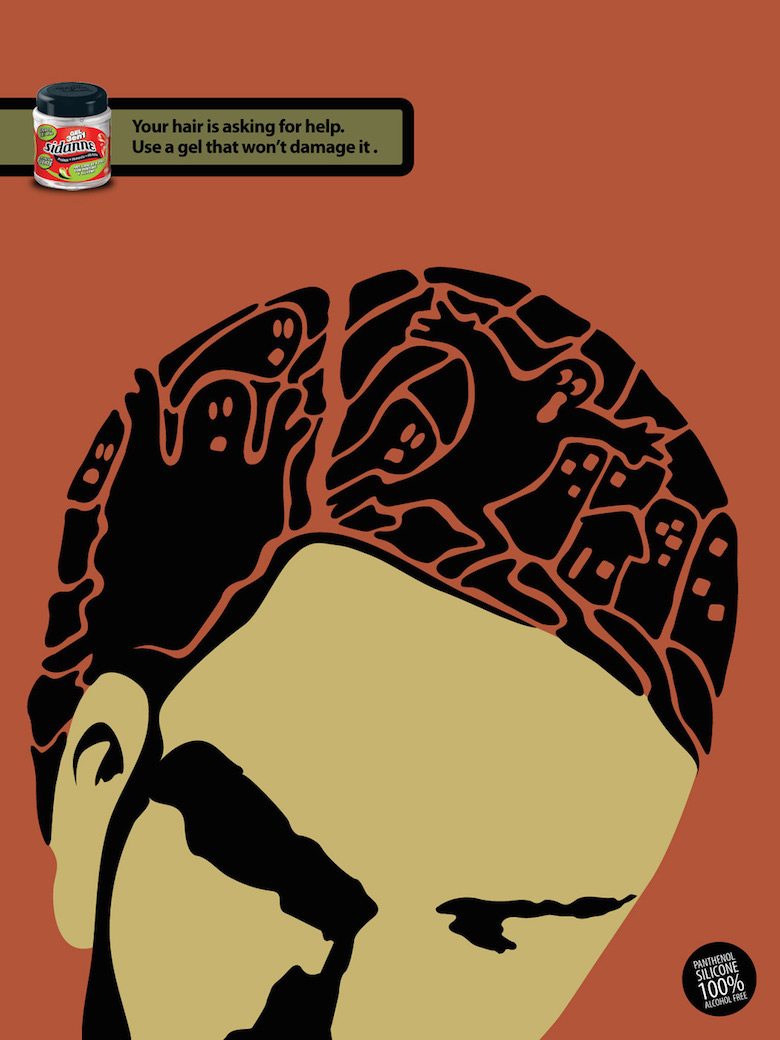 Pirelli: Panda
Agency: Leo Burnett, Milan, Italy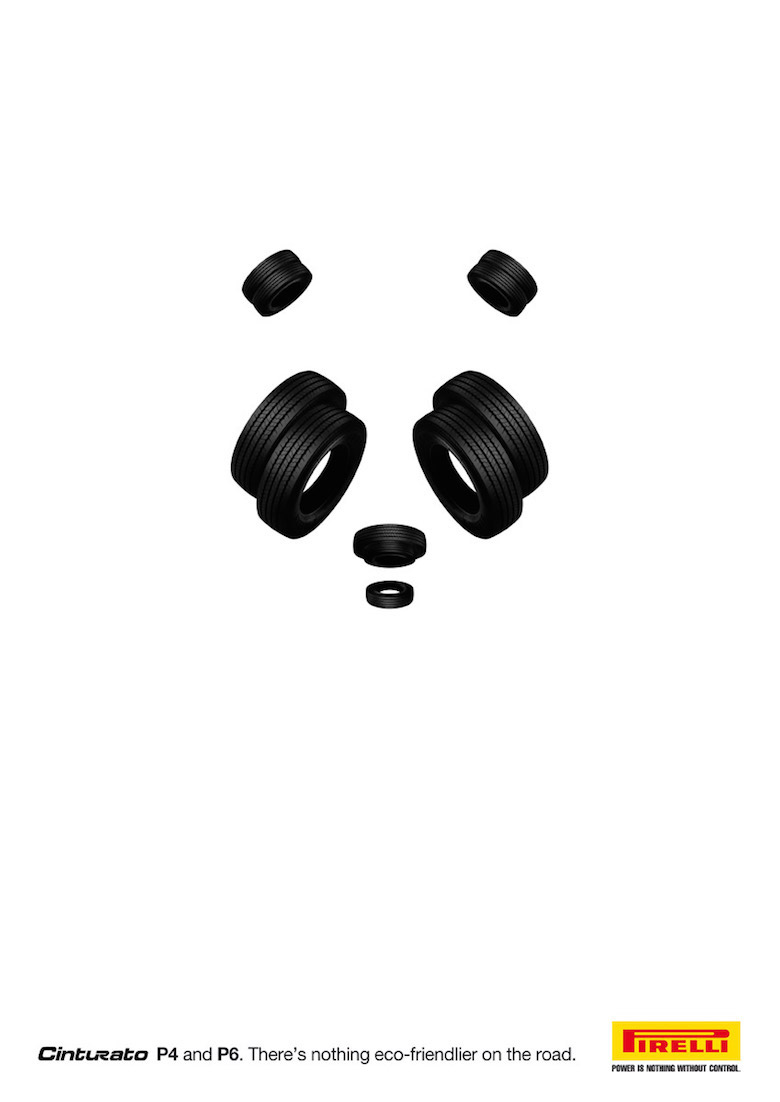 World Sanitation
Artist: Kofi Opoku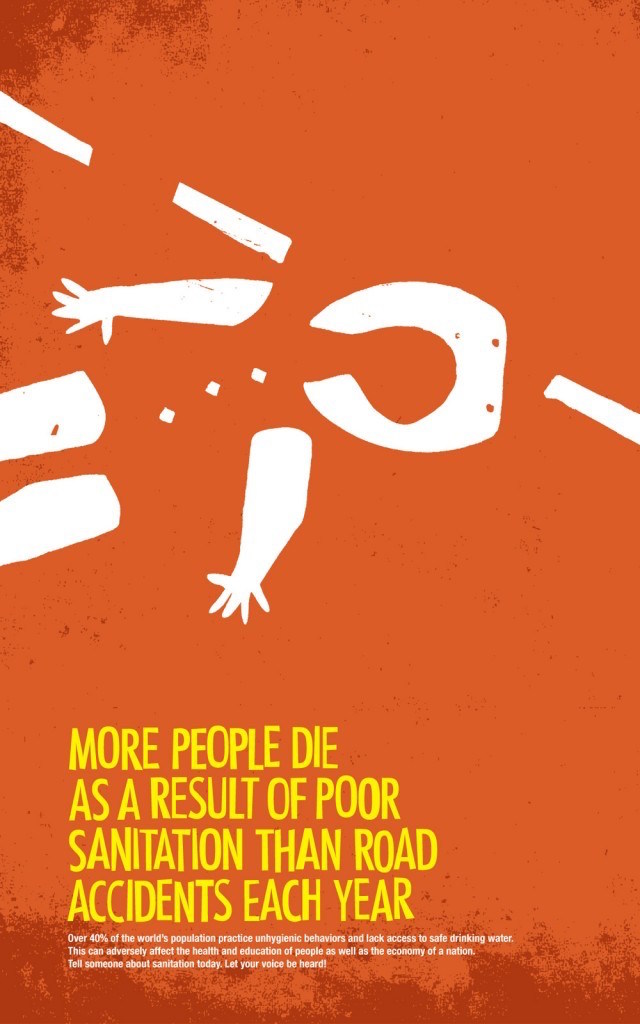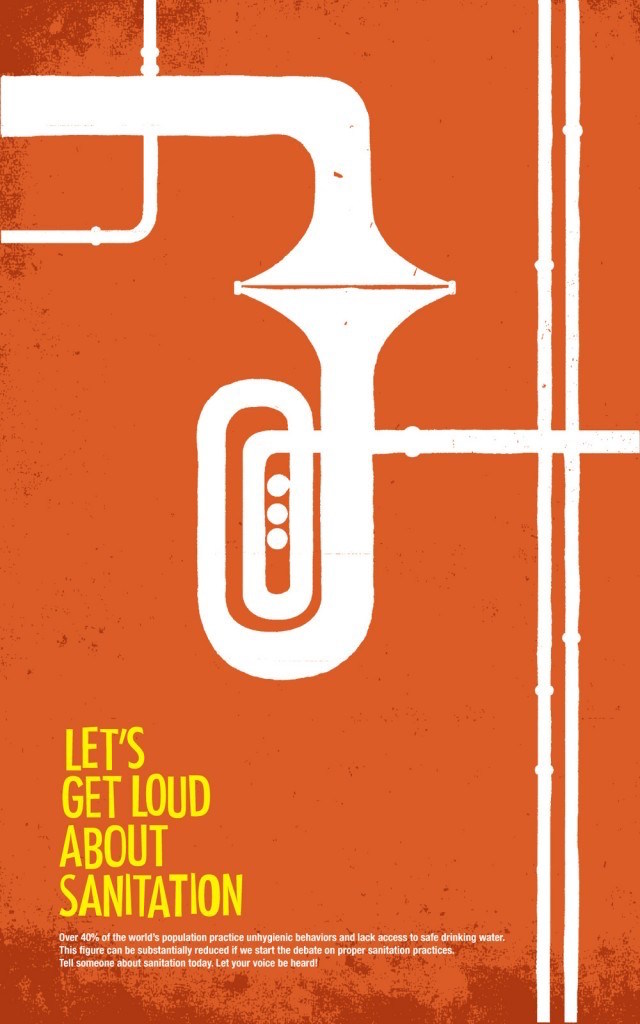 Jeep: Two Worlds
Agency: BBDO Proximity, Malaysia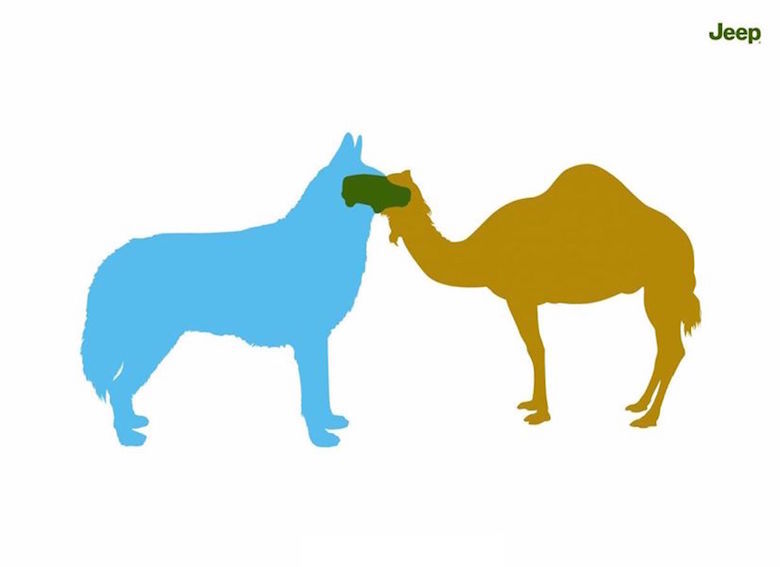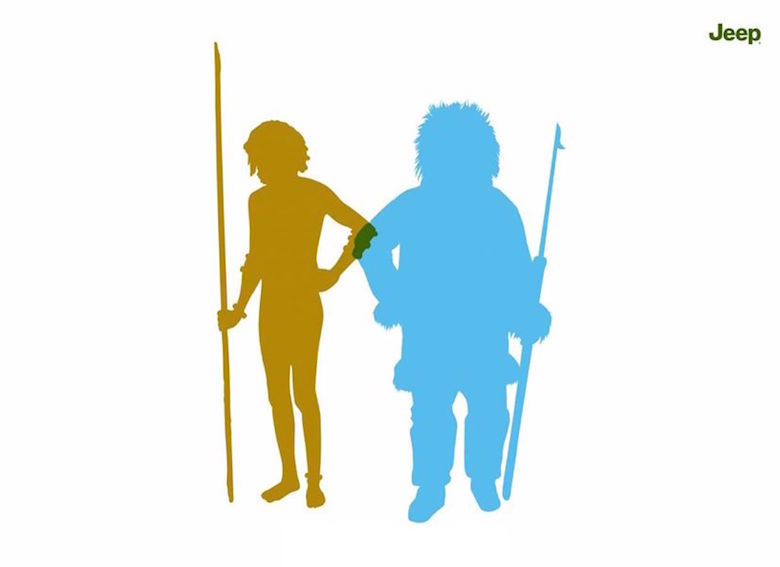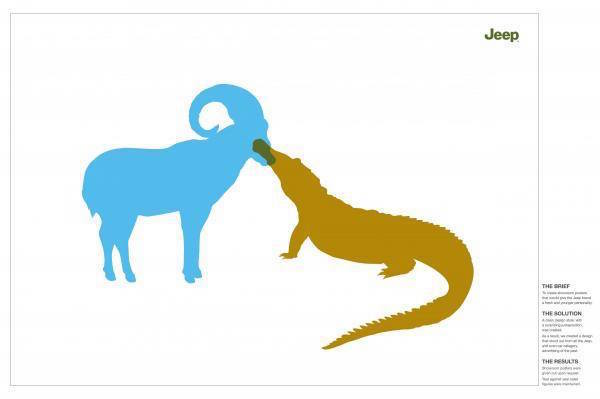 Volkswagen: Features
Agency: DDB Mudra, Gurgaon, India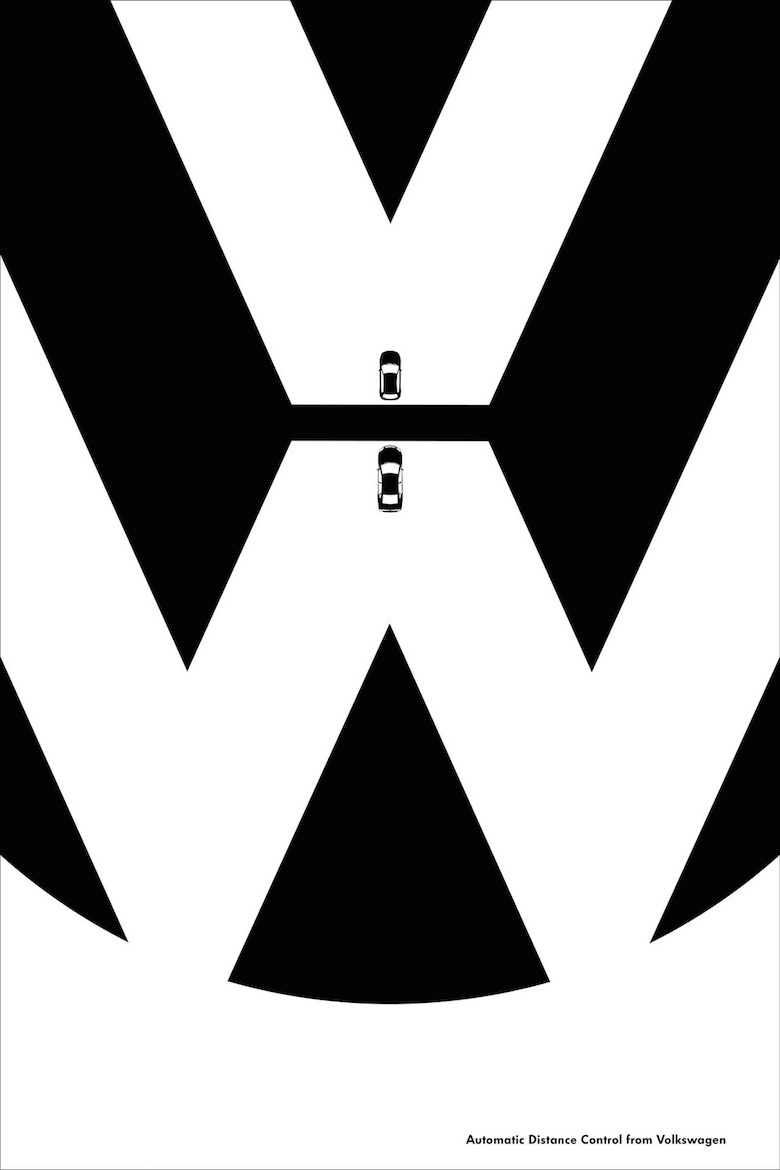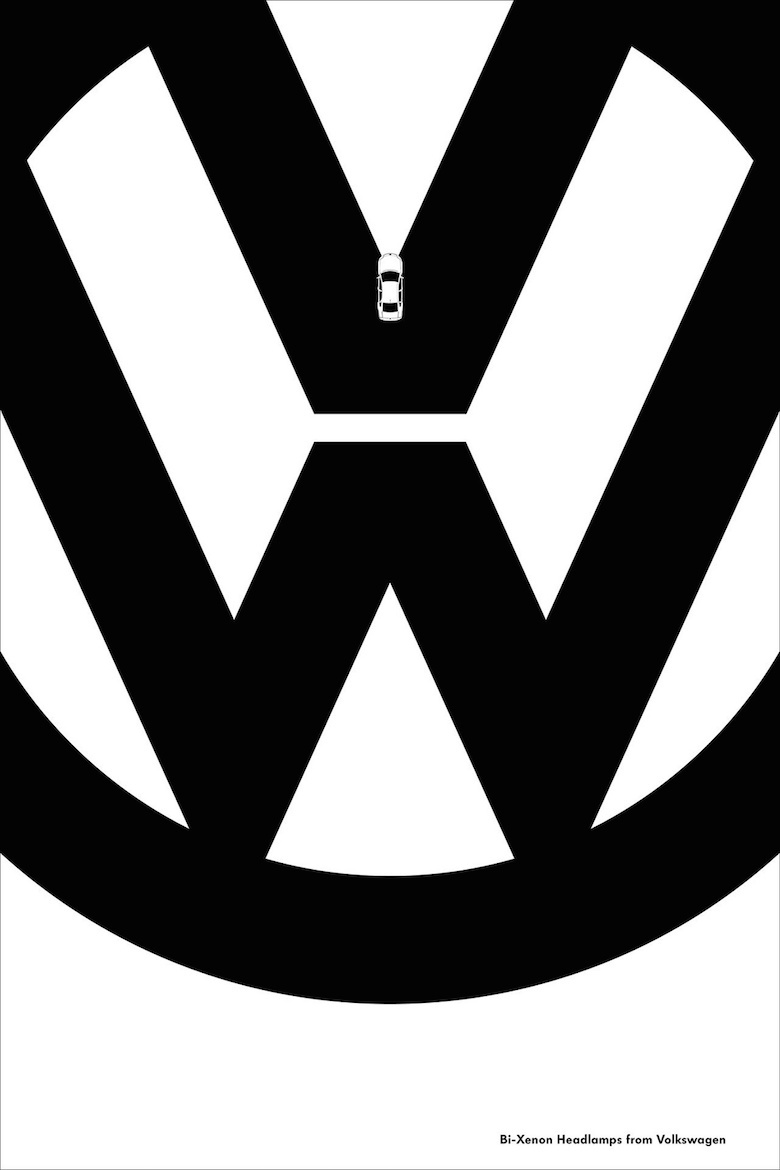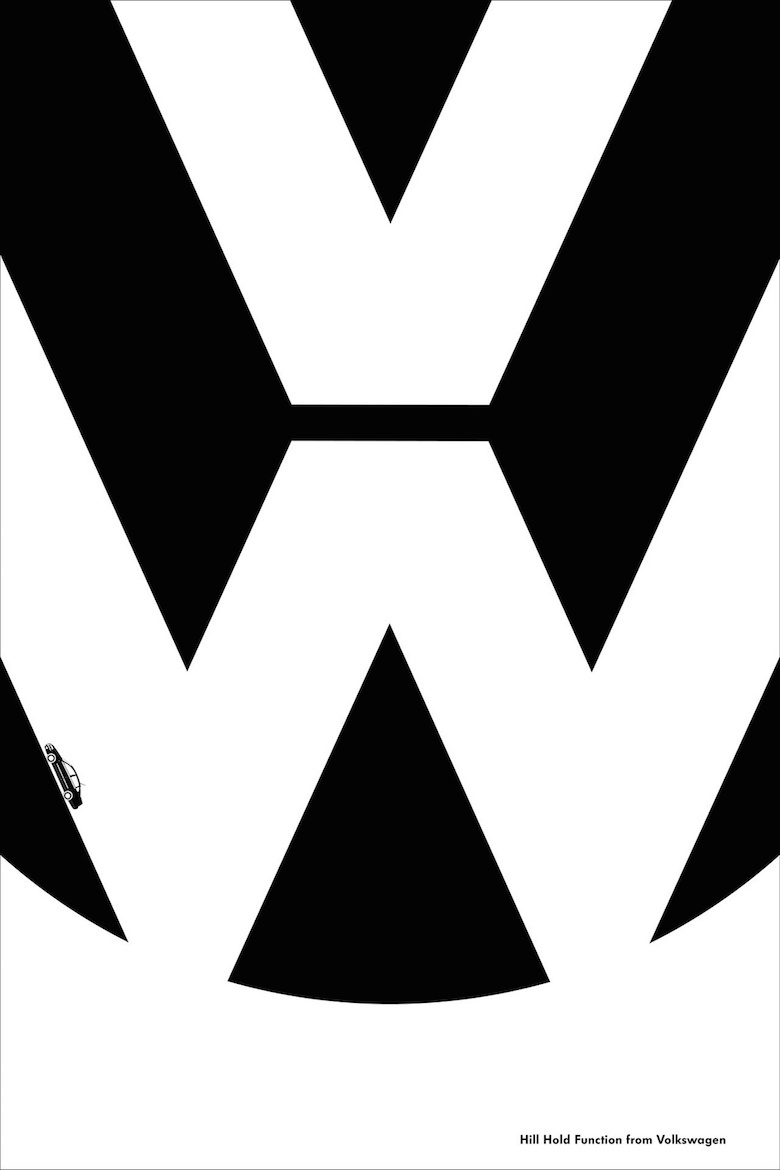 Canon: Point of View
Agency: dentsuINDIO, Philippines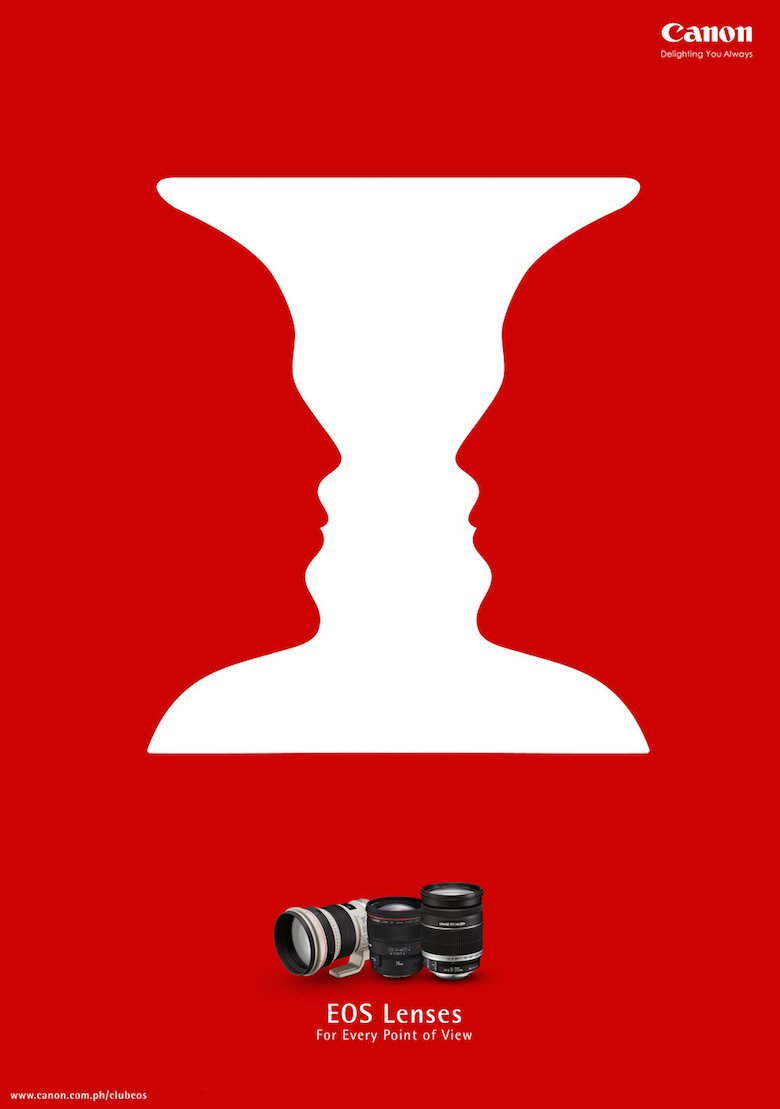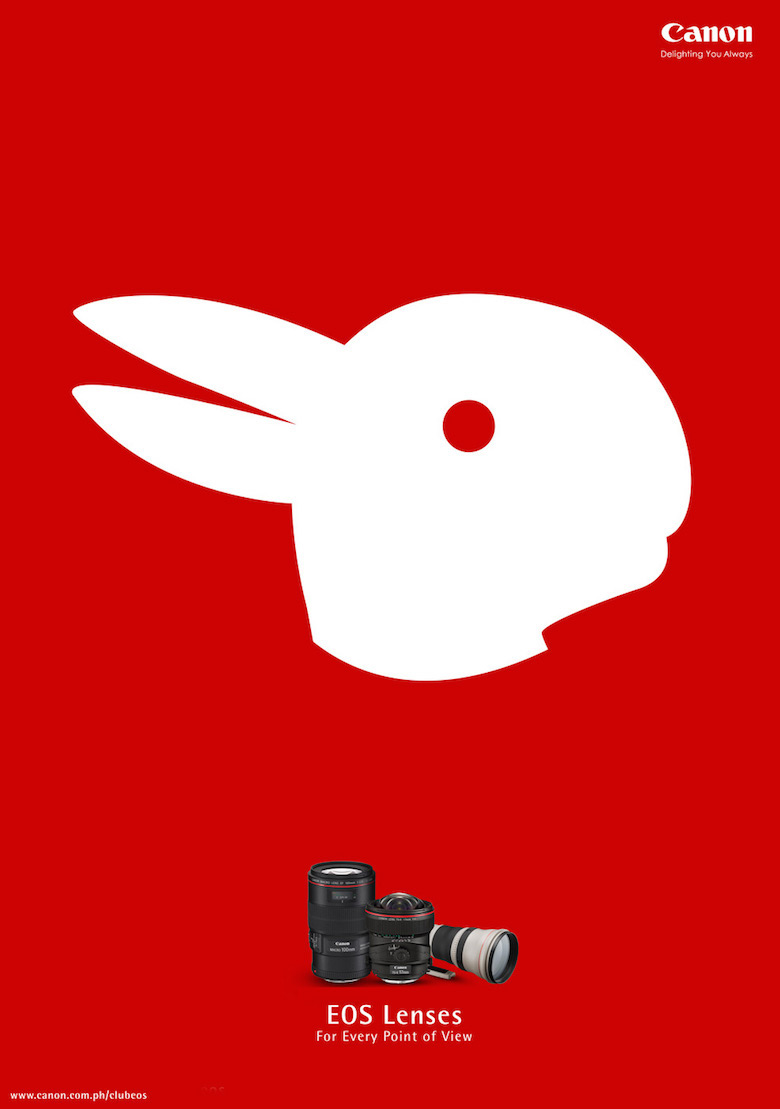 Hamlet & Titanic Posters
Artist: Milutin Markovic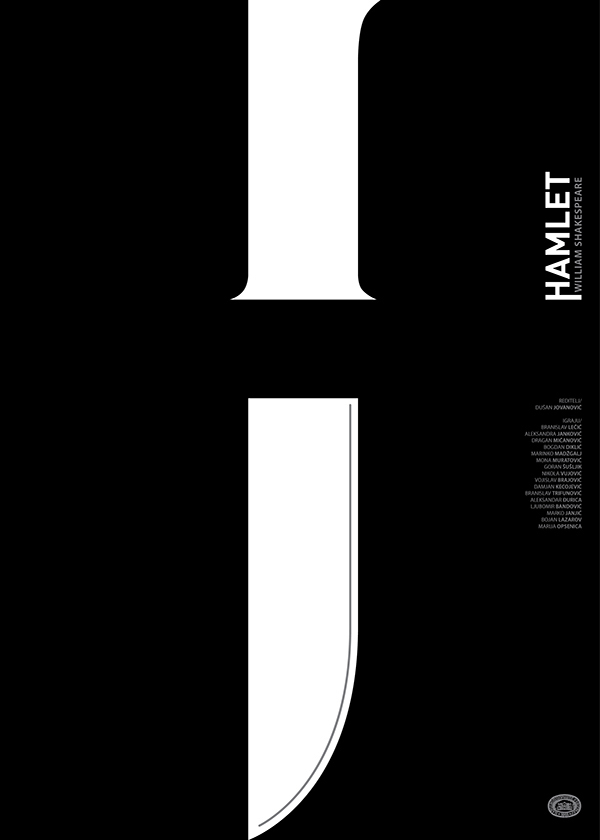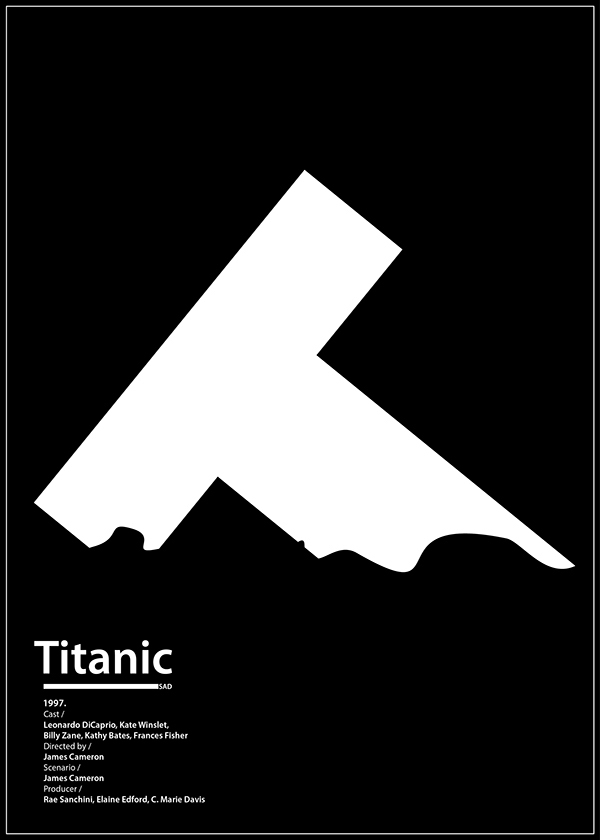 Melbourne Food & Wine Festival
Artist: Kaushik Shivanagere Badarinarayana
Negative Space of Mind
By Vignesh Seshadri & Kathryn Kvas
Volkswagen: See film differently
Artist: Noma Bar | Agency: Adam & Eve/DDB London
IBM: Smarter Planet
Agency: Ogilvy, Paris, France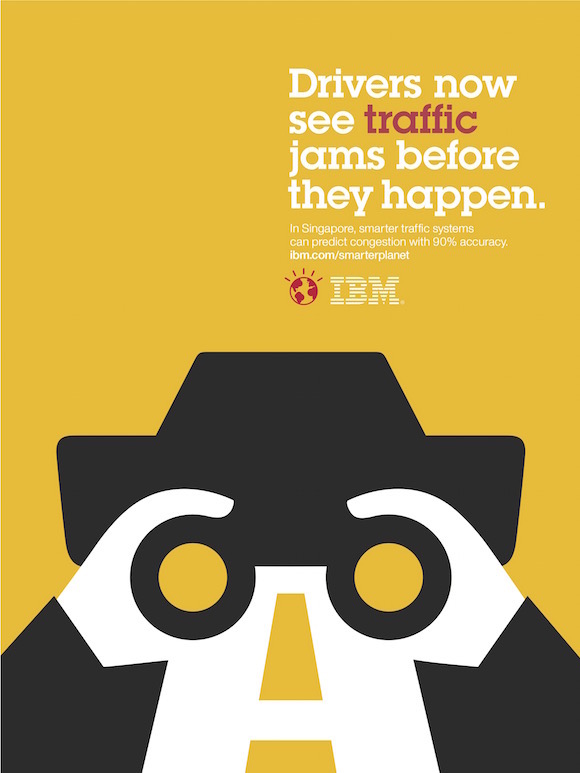 The Kamasutra
Artist: Malika Favre
World Food Programme
Artist: Noma Bar | Agency: TBWA\Chiat\Day New York
Tribute to Steve Jobs
Artist: Jonathan Mak Long
Which one's your favourite? Share this post and voice your views in the comments below. You might also like these negative space logos with hidden meanings.