McDonald's advertisements usually consist of family-friendly imagery, which is why people were taken by surprise at this steamy Valentine's Day campaign by McDonald's Thailand.
The three-ad series features close-up images of a pair of lovers leaning in for a kiss. When you look closely, you realize that one of the faces is actually a McDonald's burger cleverly shaped to look like a nose, lips, and chin.
The idea was that whether you're single or a couple, you can always come and enjoy your favourite burger at McDonald's on Valentine's Day. Their global tagline, "I'm lovin' it" cleverly fits in with the entire campaign. Check out the ads below.
1.
2.
3.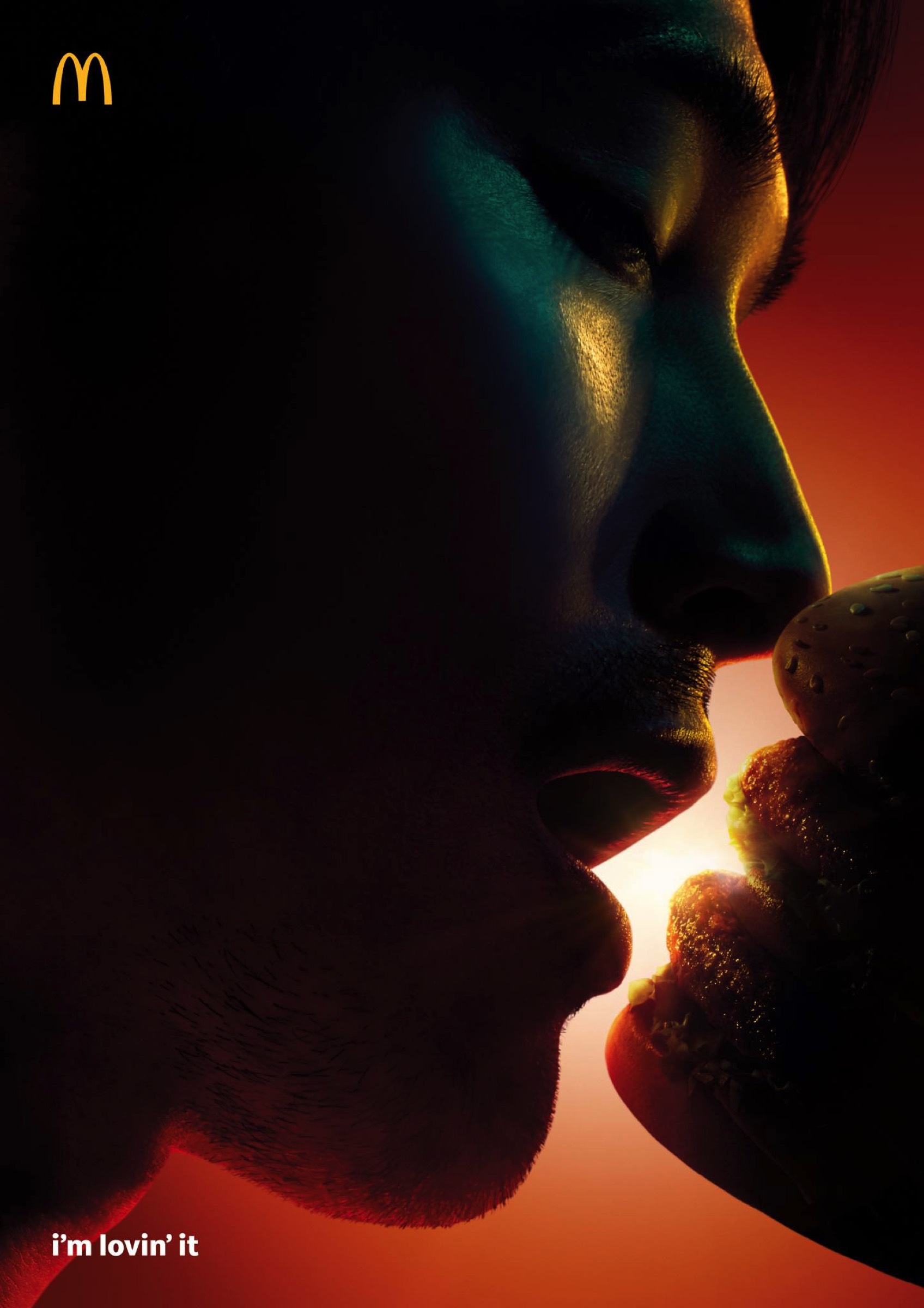 Excellent art direction and post production by agency TBWA Thailand. Share this post with a designer friend (or a McDonald's fan) and voice your views in the comments below.