"Let's do those things that can't be done. Like less fuel in, for more miles out." – says the voice-over in Honda's new TV ad. Traditionally, SUVs are known to be gas-guzzlers and bad for the environment. But through the "ingenuity of their engineering" Honda claims to have created a fuel efficient SUV (or CR-V as they call it) that has the best-in-class running cost and the lowest CO2 emissions. To highlight this achievement, the Japanese car-maker has come up with a brilliant 60-second ad film titled Honda Illusions.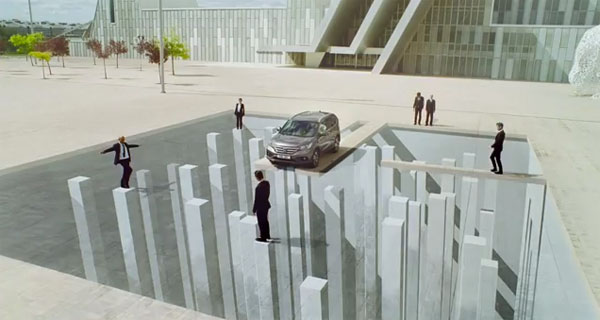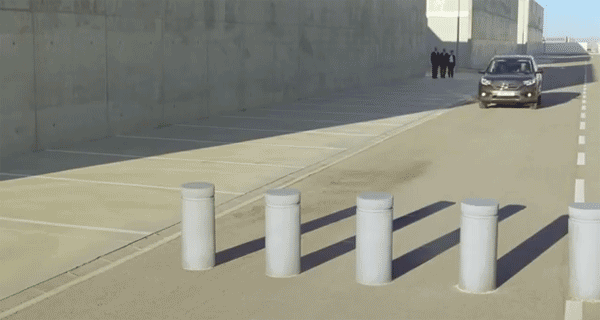 Honda has used 7 clever optical illusions to convey its message of "making the impossible seem possible". The filming took place in Zaragoza, Spain (which explains the beautiful architecture in the background). The video has gone viral online and has received more than 2.1 million YouTube views ever since it was uploaded less than 2 weeks back. McGarryBowen (London) is the agency involved.
Watch the full ad below
Behind the scenes
What's worth mentioning here is that this ad has been shot on film, not digital. REAL optical illusions have been created without the use of computer graphics and special effects. Here's a behind-the-scenes look at the making of this incredible ad:
Background music
We at DigitalSynopis.com loved the music used in the background. We used Shazam to identify the soundtrack which turned out to be the main theme from the 1971 classic crime film Get Carter. Check it out below:
We've seen some brilliant campaigns from Honda this year, most notably the Hands film and Ayrton Senna tribute. Share your views and feedback in the comments section below.