If ever there was an ad that aroused mixed emotions, this is it. McCann Health in Shanghai came up with this awkward but well-executed print ad for Dulcolax Laxative which shows 'desperate turds' as prisoners trapped inside a colon staring down a hole with a tagline that says "Only you can set them free".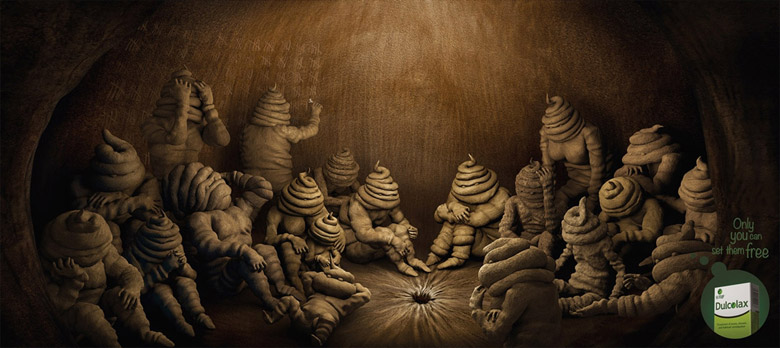 Why mixed emotions? Well, healthcare advertising is mostly patient-centric and advertisers usually play safe. But Dulcolax has taken an unconventional route and presented a different point of view which is innovative and funny. The art is spot on. But you wouldn't want to be nibbling on a sandwich or heading for lunch immediately after looking at this, would you? The agency says the ads ran in Singapore newspapers and bus shelters and have resulted in a 20% increase in brand awareness. By the way, this was also a 2014 shortlist under the outdoor category at Lions Health (the healthcare marketing awards under the Cannes Lions umbrella).
P.S. Is it something to do with recent movie trailers or do the turds look like Ninja Turtles to you too?
Don't Miss: