As per a 2011 study released by CourseSmart and Wakefield Research, 38% of college students can't go 10 minutes without checking their email, tablet or smart phone. A 2010 survey by the Kaiser Family Foundation reported that a significant majority of kids and teens spend about 75% of their waking hours attached to a screen of some sort. A Nielsen 2010 study shows that American teens send or receive 3,339 texts a month. That's 6+ texts for every hour they're awake. It wouldn't be wrong to assume these numbers have doubled by now.
The attitude and philosophy of today's smartphone/internet-addicted generation is brilliantly depicted in these minimalist posters by author Ajit Johnson. Check them out below.
1.
2.
3.
4.
5.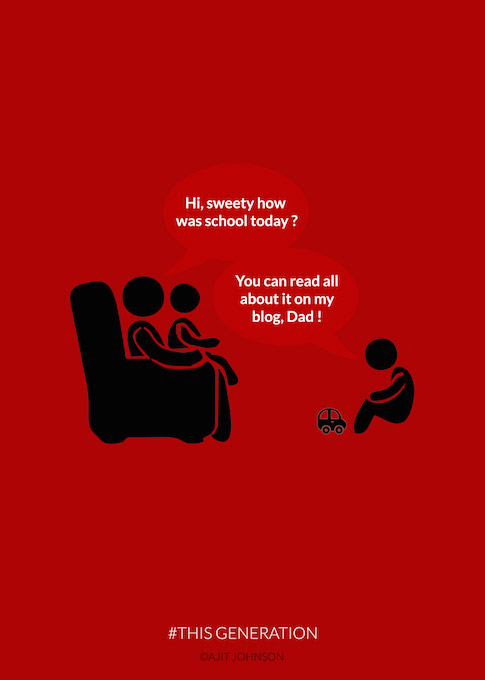 6.
7.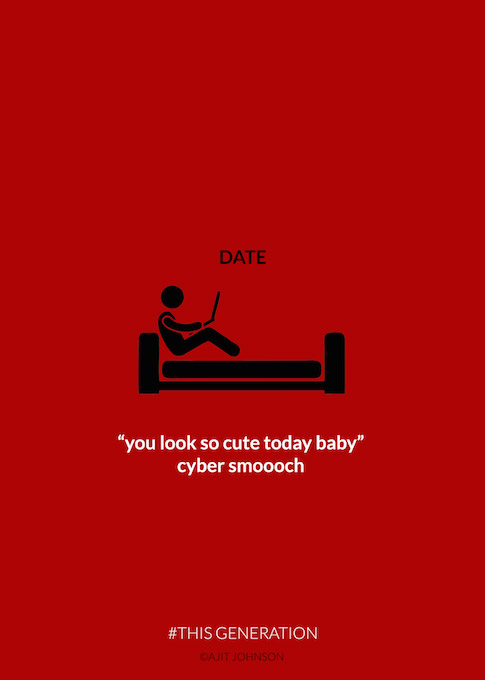 8.
9.
10.
11.
12.
13.
14.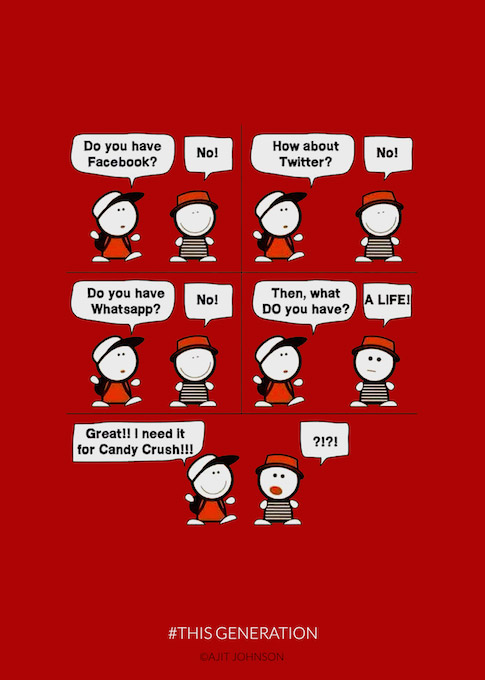 15.
Relatable? Share this post with the tech addicts in your group and voice your views in the comments below.