Japanese artist Haruki transforms packaging of everyday items like Pringles chips, Oreo cookies, Nestle milk, etc. into amazing paper sculptures and artworks. He uses a technique known as kirigami, a variation of origami, which involves cutting and folding paper to create intricate designs.
Kirigami is usually associated with traditional Japanese art, but Haruki applies the technique on product packaging and creates his own style of art. Check out his work below and tell us your favourite in the comments.
1.
2.
3.
4.
5.
6.
7.
8.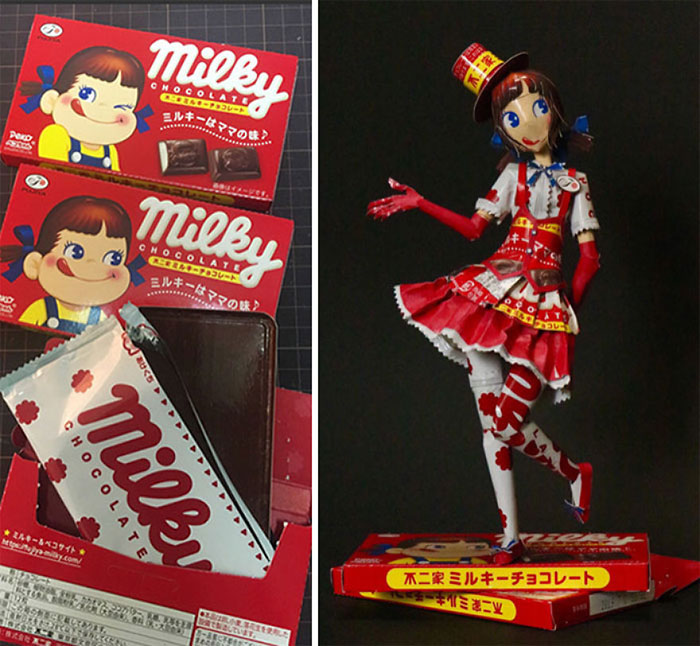 9.
10.
11.
12.
Share this post with a friend and voice your views in the comments below. All images © Haruki.