Inspired by the native wildlife in his hometown in rural West Wales, artist and animal lover J. K. Brown creates incredibly detailed animal sculptures from fragments of discarded metal (talk about creative recycling). He patiently reassembles these pieces into wonderful metal models of birds, butterflies, horses and even dragons! The process, he says, is a calming antidote to the madness of endless consumption. Check out some of his work below.
1. Kingfisher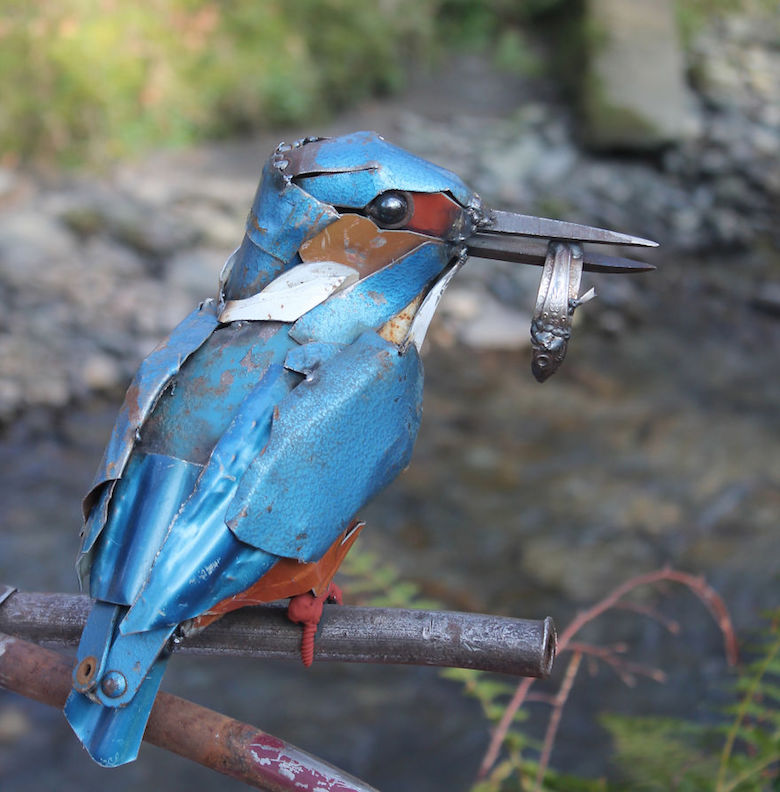 2. Holly Blue Butterflies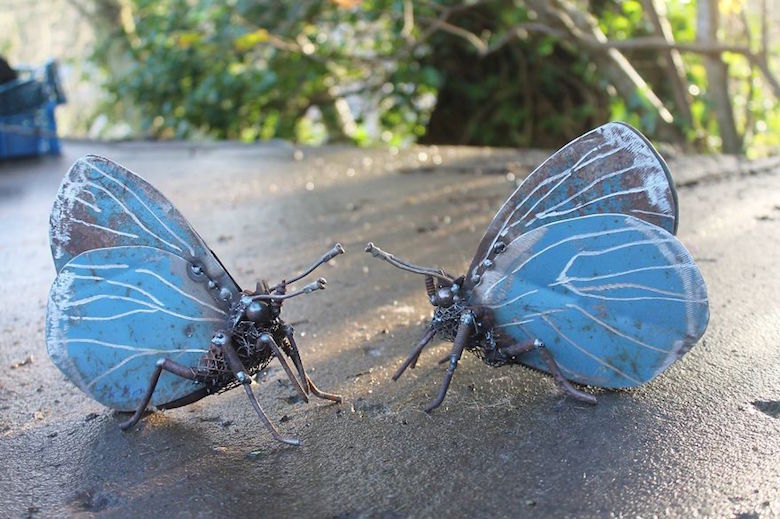 3. Dragon
4. Native Butterflies
5. Graze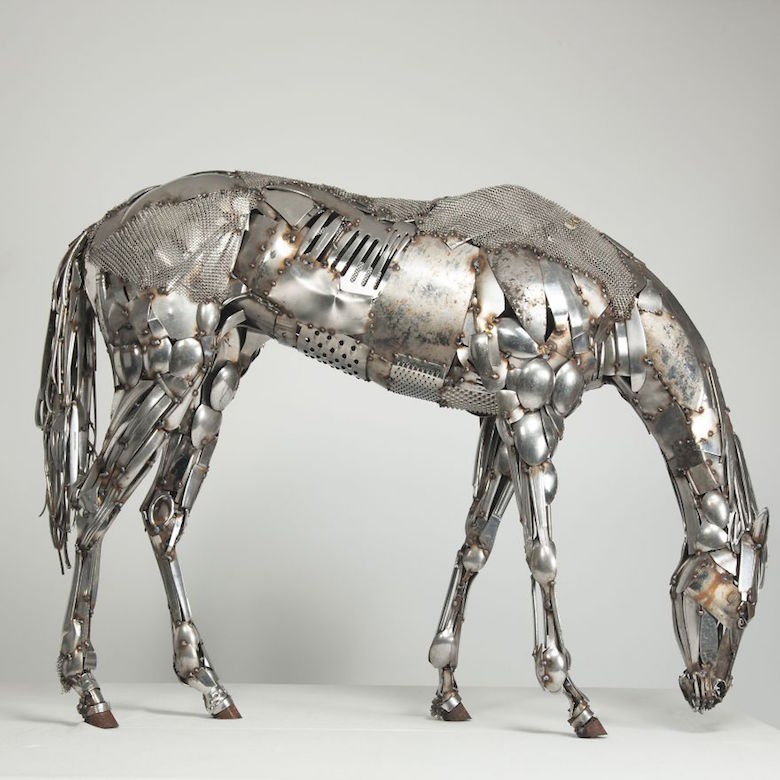 6. Magpie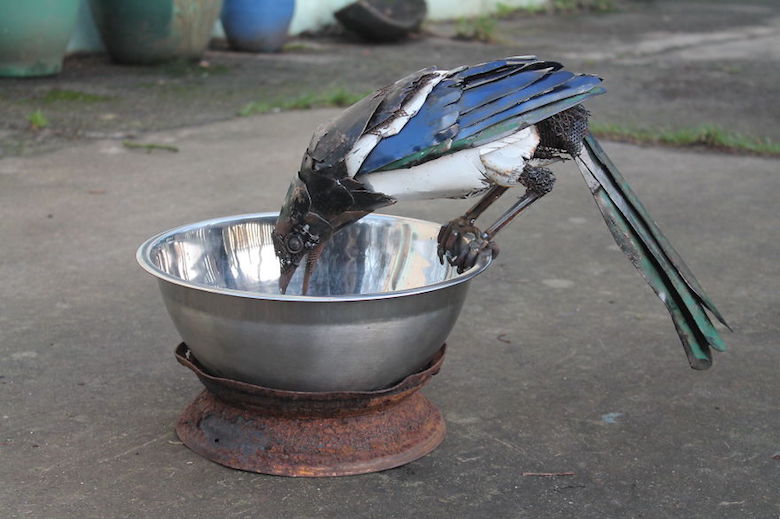 7. Pheasant
8. Hornet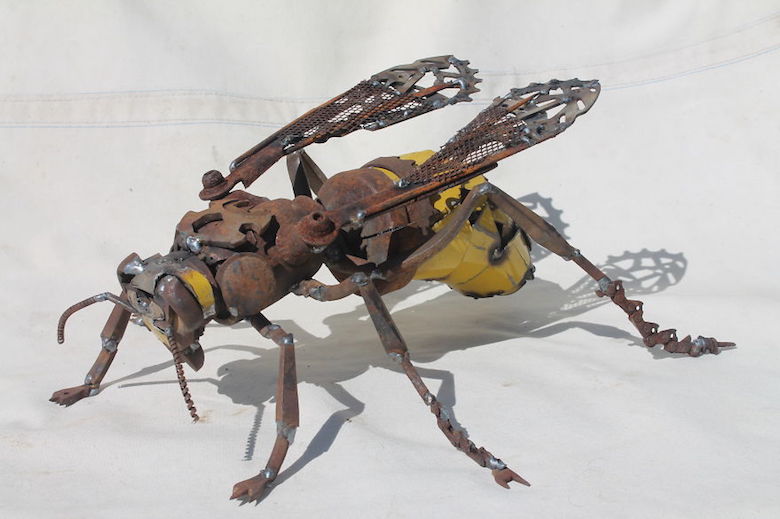 9. Adder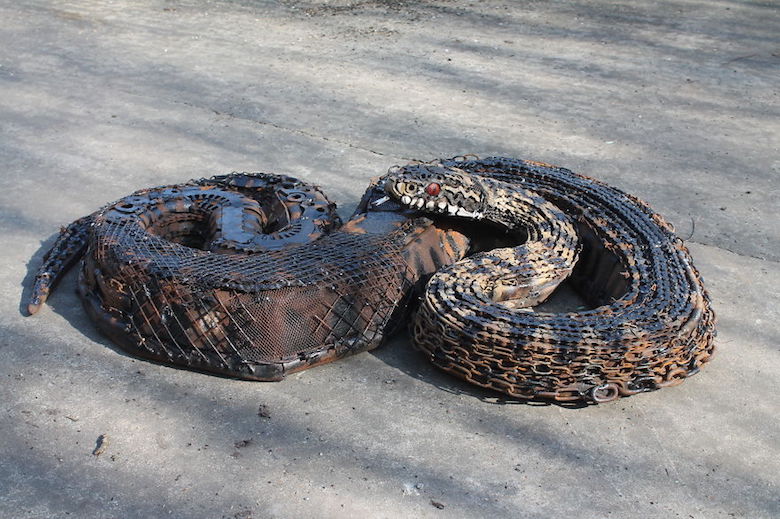 10. Frogs
11. Grasshoppers
12. Crow
13. Praying Mantis
14. Butterfly
15. Scorpion
Exceptional work from a master craftsman. Our favourites: no. 3 (dragon) and no. 15 (scorpion). What about you? You can purchase these sculptures at Brown's online store on Etsy. Share this post and voice your views in the comments below. H/T: Bored Panda.