Though society has evolved considerably over the past 100 years, we still have a long way to go when it comes to double standards between men and women. Gender pay gap exists in a majority of workplaces. A women who asserts her point of view is considered "too aggressive". Society blames a woman for wearing "revealing" clothes when a man misbehaves with her.
Not that men have it easy. In any situation, if a man shows emotion or cries, he's considered weak. If a women thrashes her man in the middle of the street, the man is considered a sissy and everyone enjoys the fun. In many parts of the world, if a man works-from-home and his wife goes to office, he is looked down upon even if they both earn the same.
Bored Panda has compiled a list of powerful illustrations that expose the discrimination and double standards that we see on a daily basis. Check them out below.
1.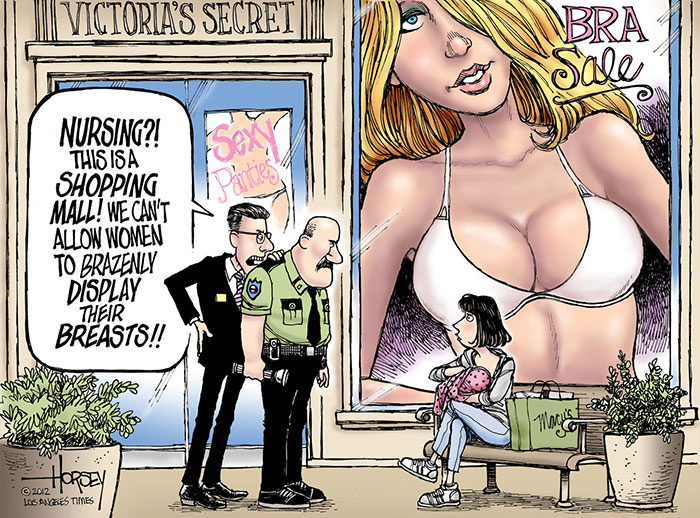 2.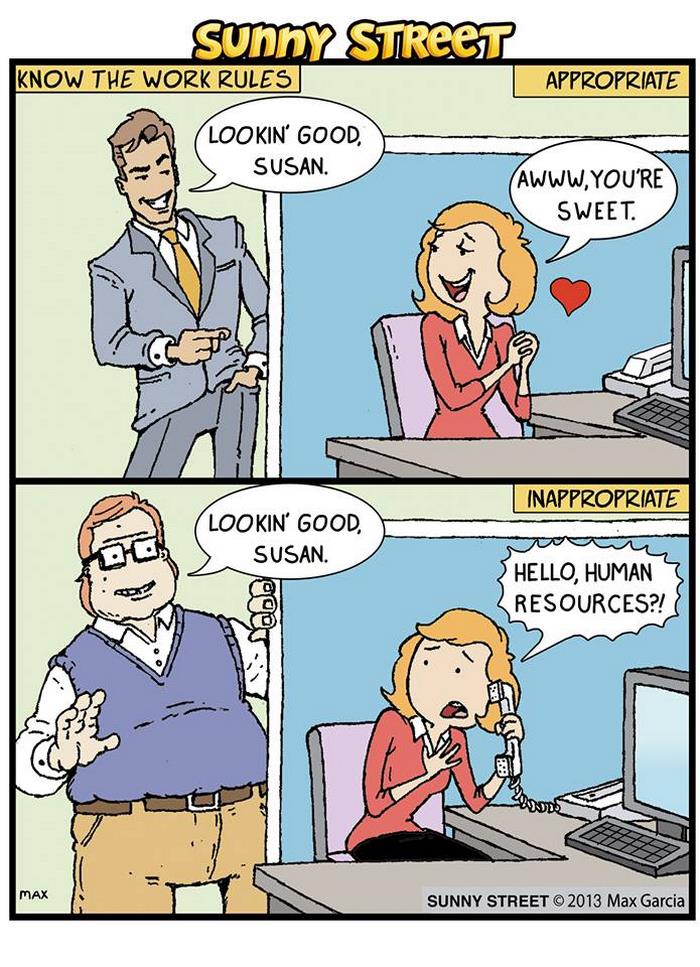 3.
4.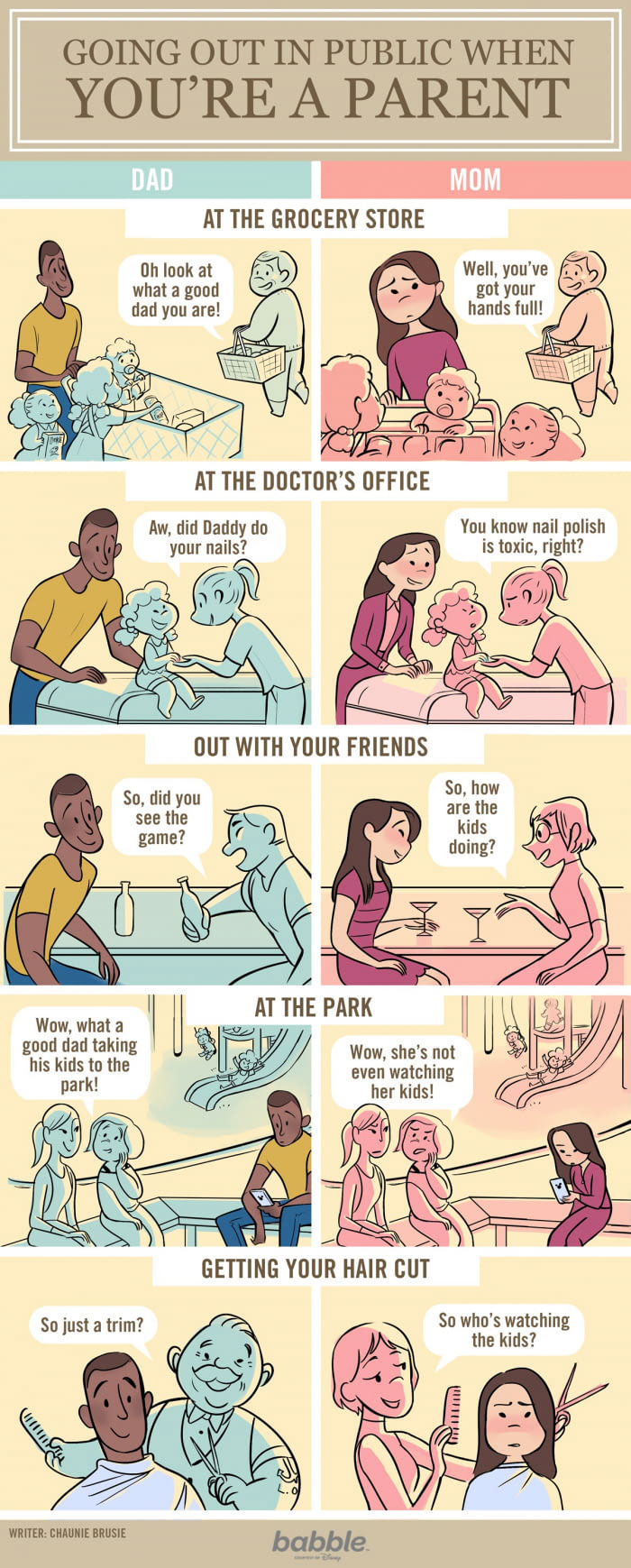 5.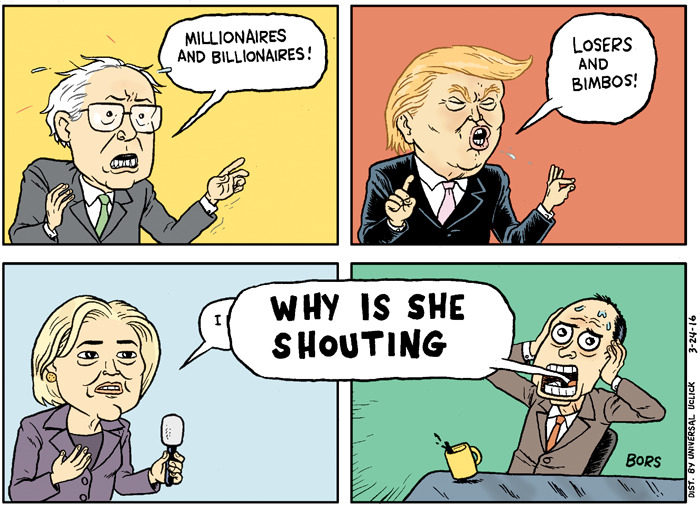 6.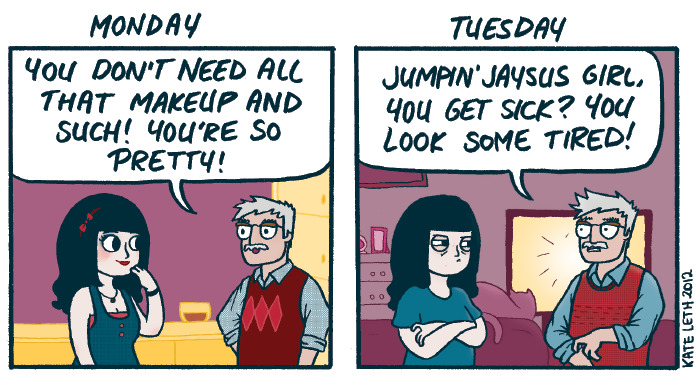 7.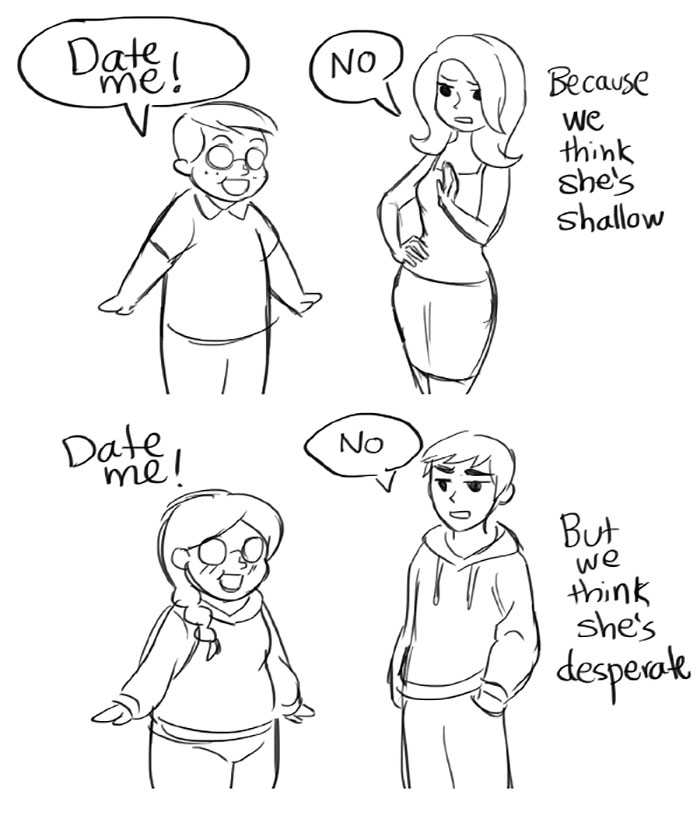 8.
9.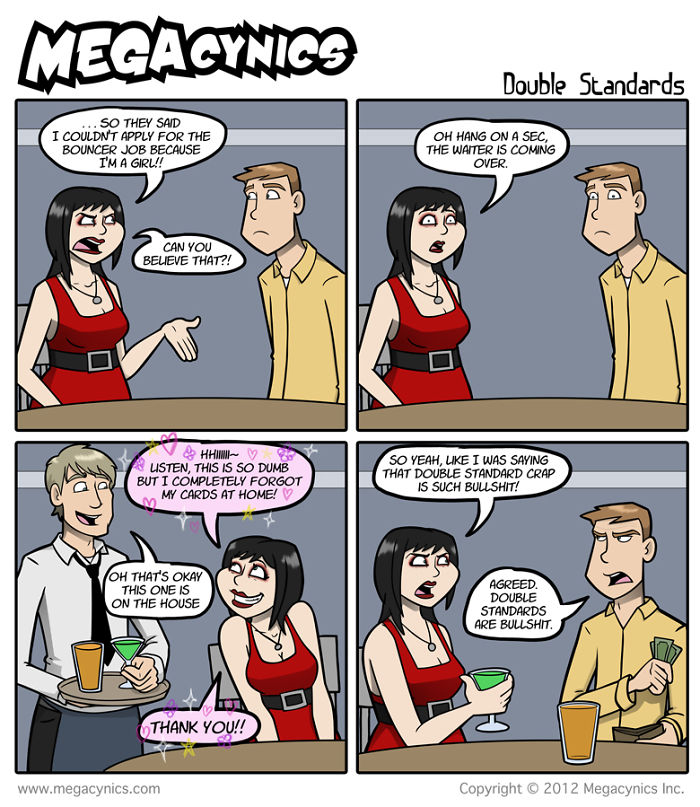 10.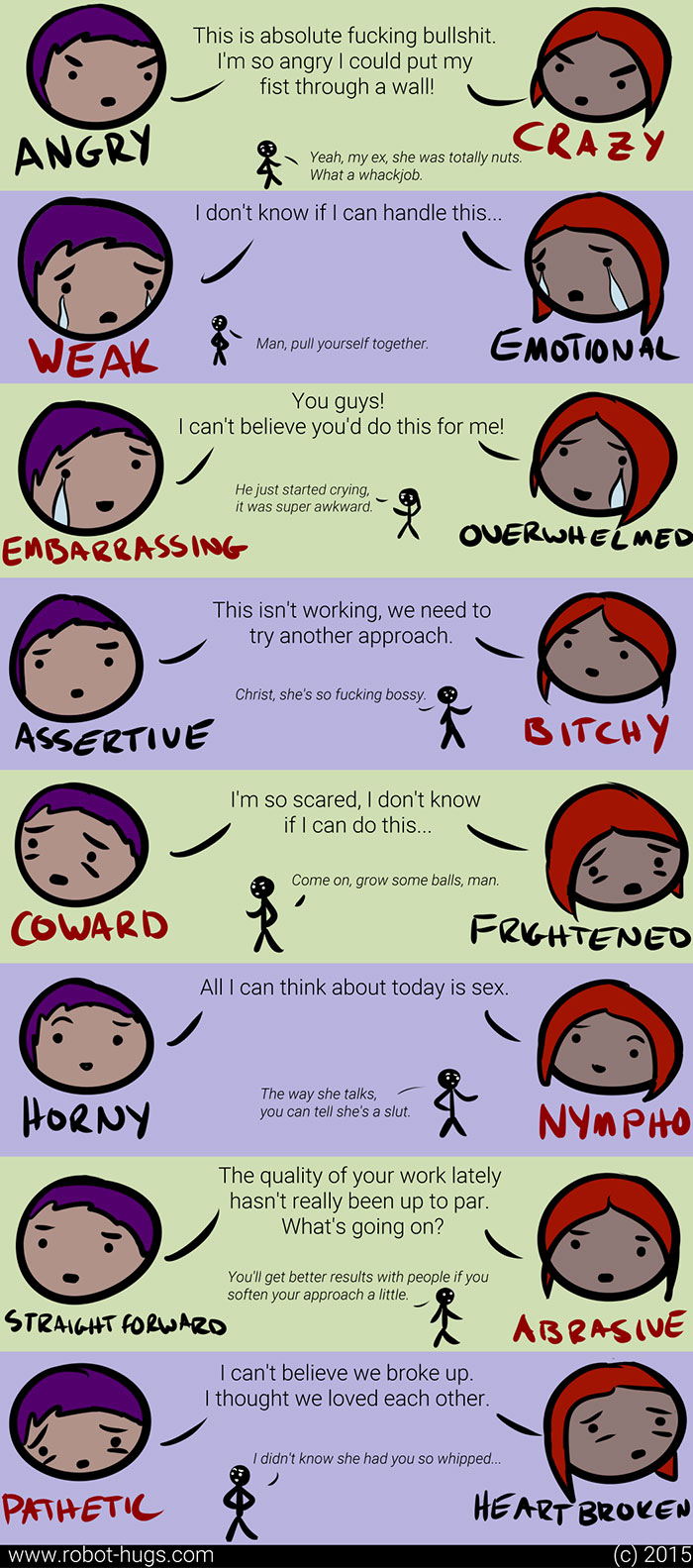 11.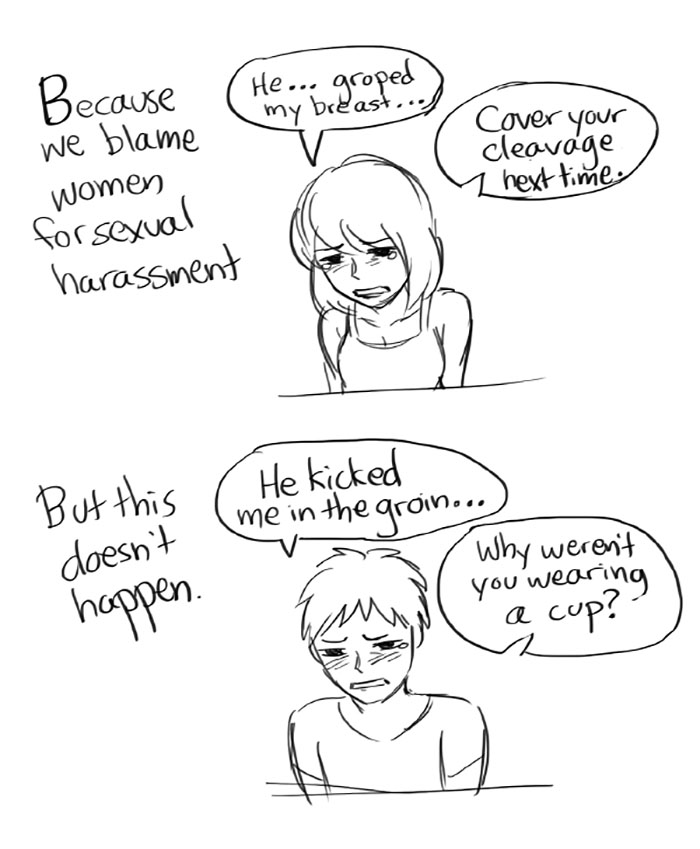 12.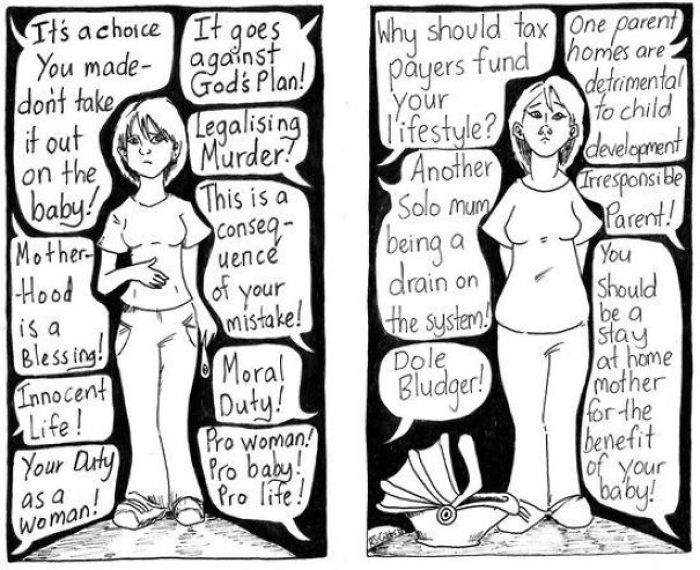 13.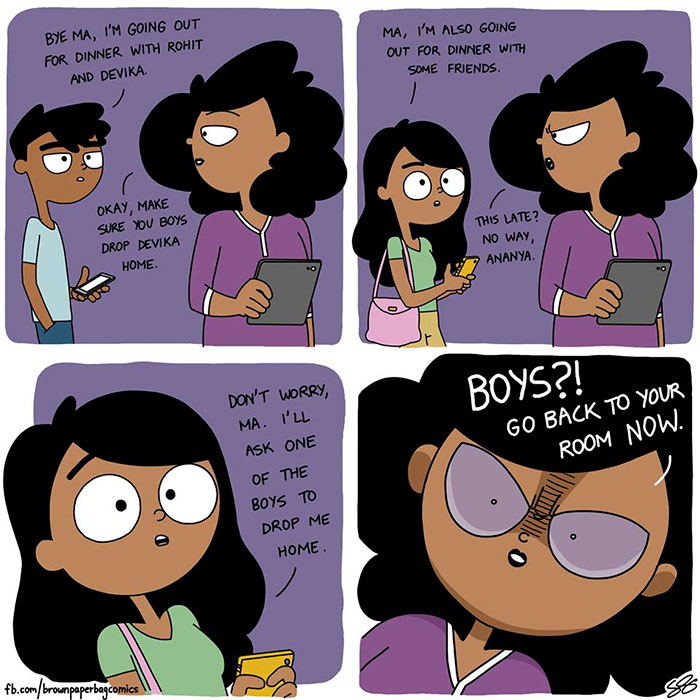 14.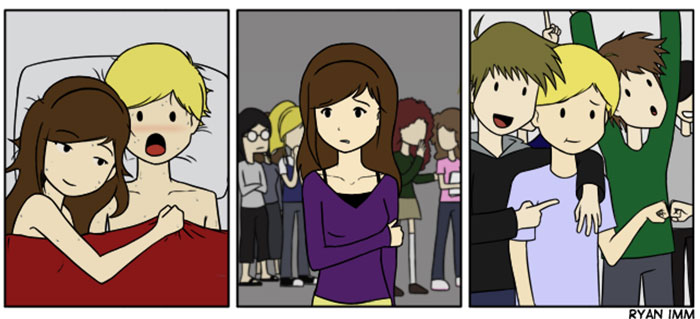 15.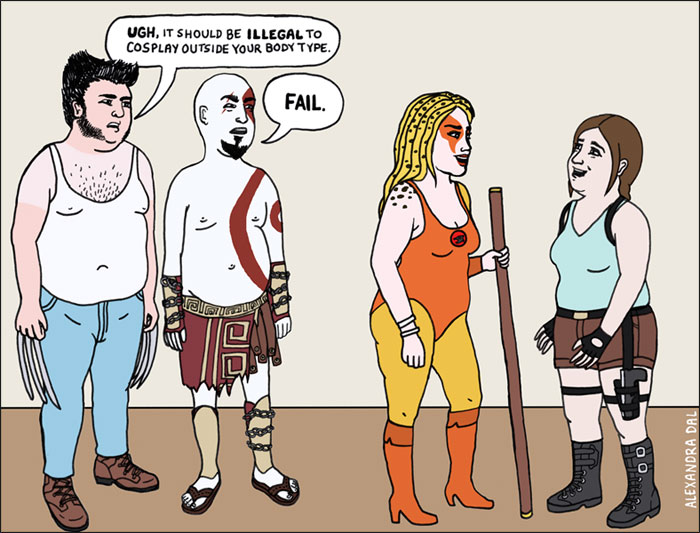 16.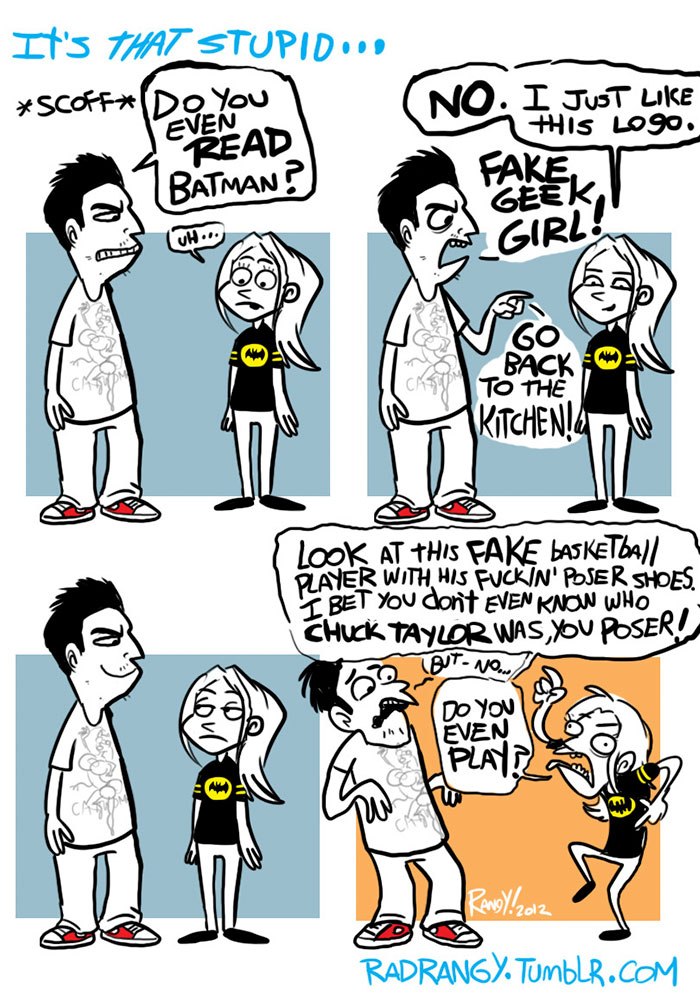 17.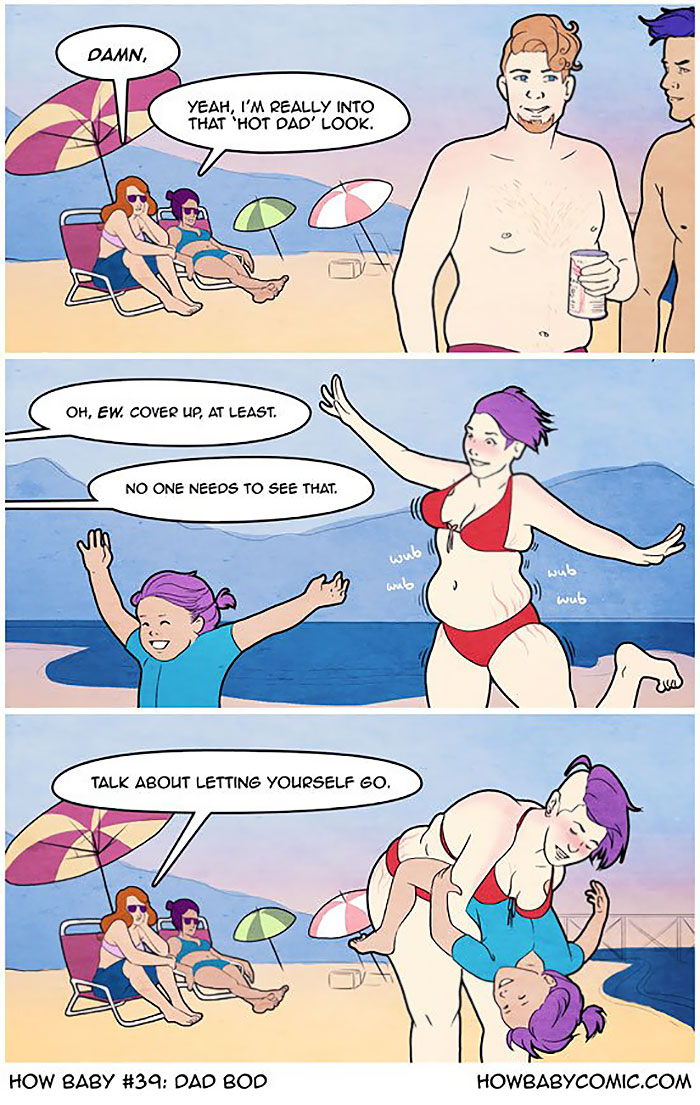 18.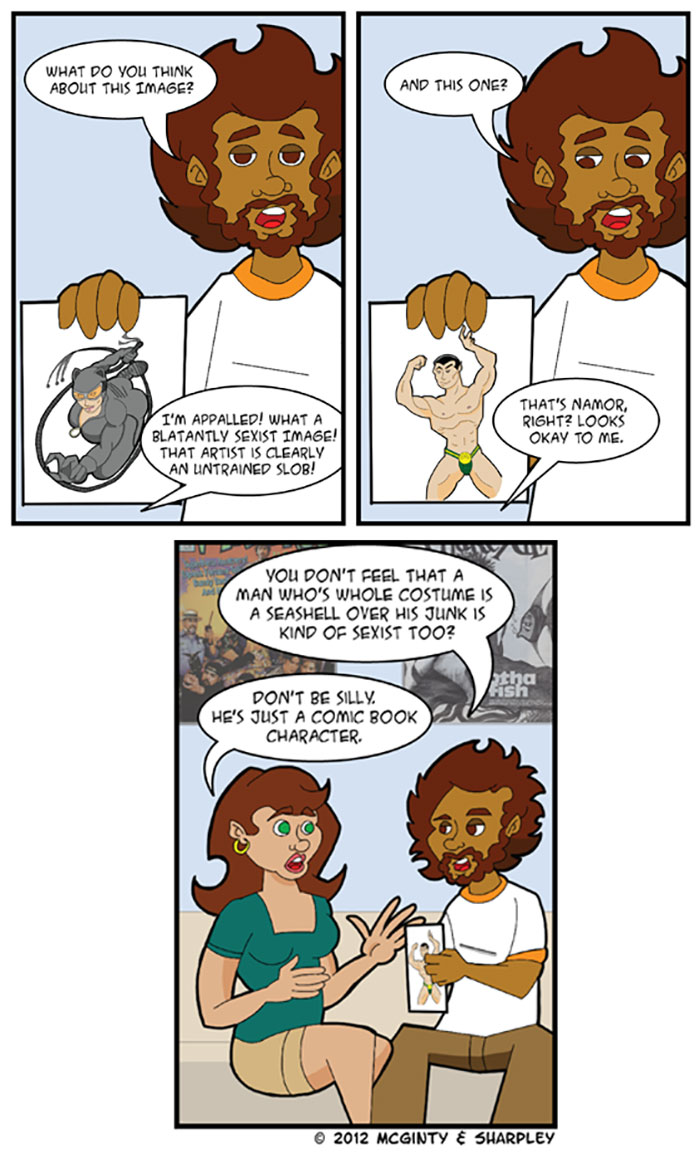 19.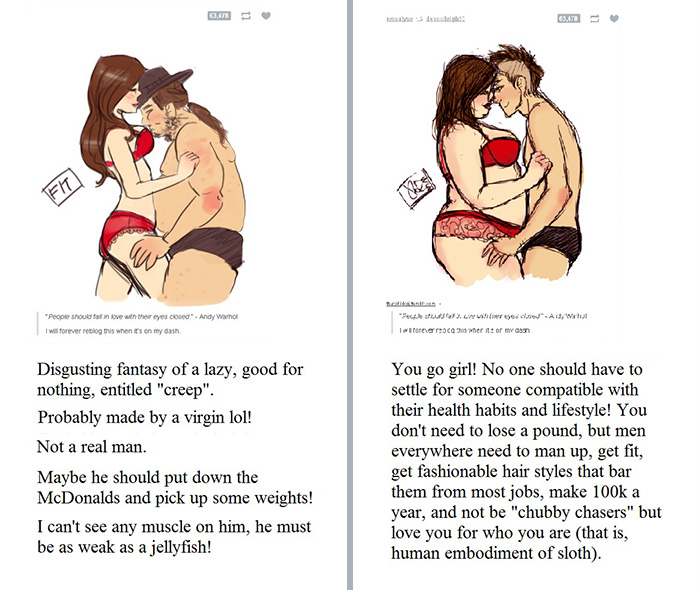 20.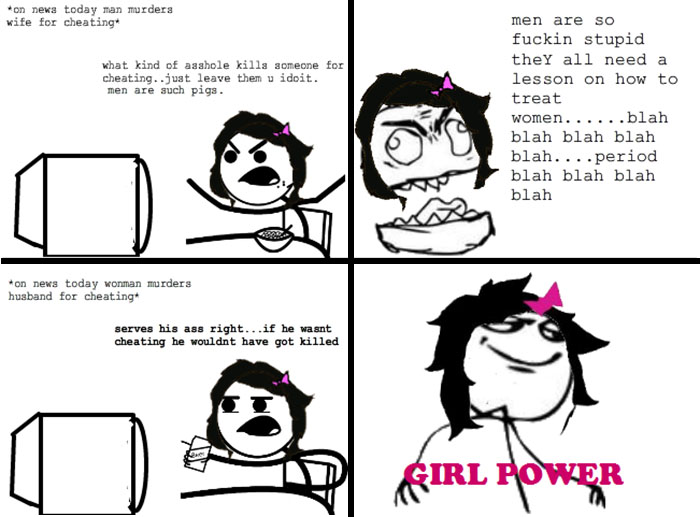 21.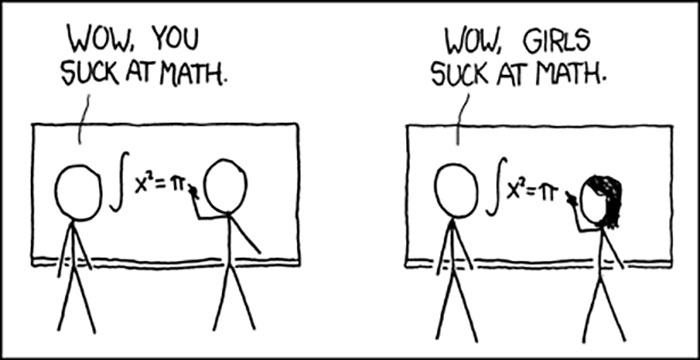 Which one did you relate to the most? Share this post and voice your views in the comments below.