In the everyday rat race, we're seldom thankful for what we have. We see pictures on Facebook of our friends partying or vacationing and we end up comparing our lives to theirs. We see our neighbours driving an SUV and we wonder when we'll be able to afford one? Society turns us into a hamster on a wheel, chasing a bigger car or a bigger house so we can 'keep up with the Joneses'.
Russian artist Igor Kalashnikov illustrates the pointlessness of envy in this simple comic strip that reminds you to be grateful for what you have, because through the eyes of someone else, that could be a lot.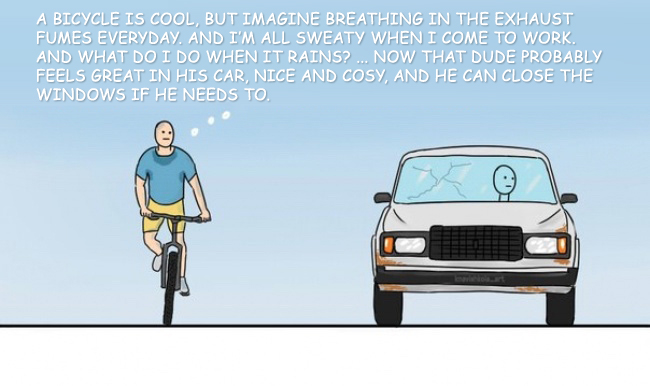 Share this post with a friend and voice your views in the comments below. Artwork © Igor Kalashnikov. Source: BrightSide.