Picture this: It's a cold winter night. You're snuggled up in your quilt with the TV remote in one hand and a tub of popcorn in the other. Life couldn't be better. Suddenly, out of nowhere, your wife presses her ice-cold feet against the warmest part of your body and you scream like a banshee, much to her sadistic delight.
Situations like these, and more, are perfectly illustrated by Tel Aviv-based artist and graphic designer Yehuda Adi Devir. He describes his everyday life with his wife Maya (also a graphic designer) in a series of comic illustrations that every couple will relate to. Check them out below.
1. Happy feet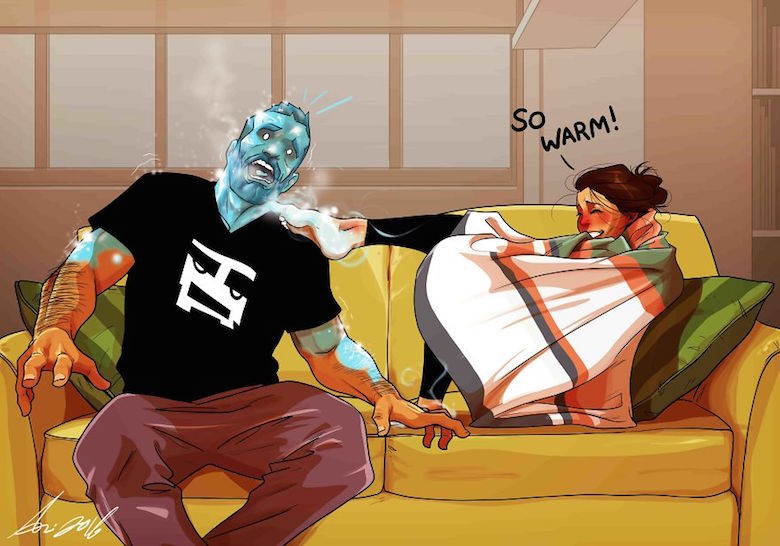 2. My hot wife!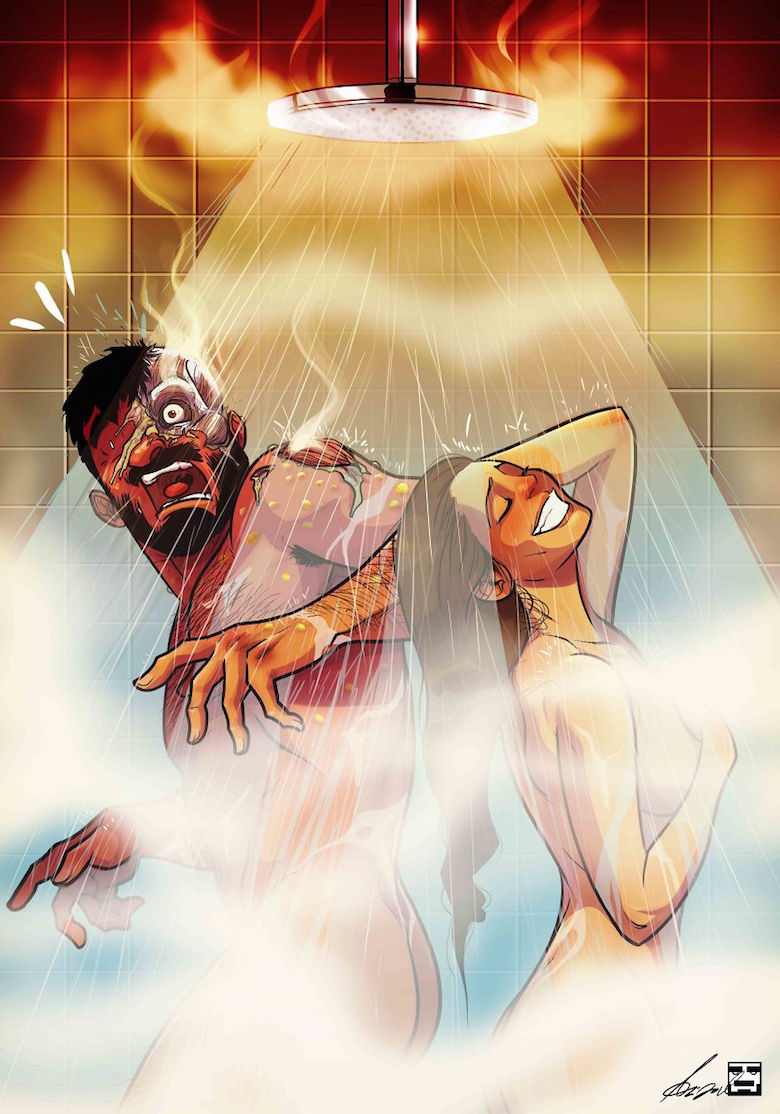 3. Her magic touch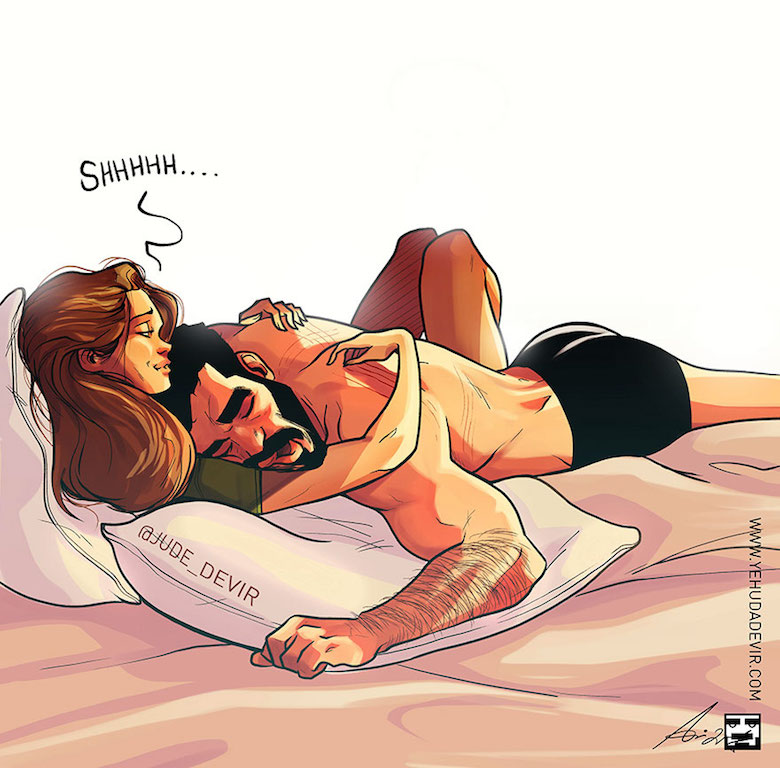 4. Every morning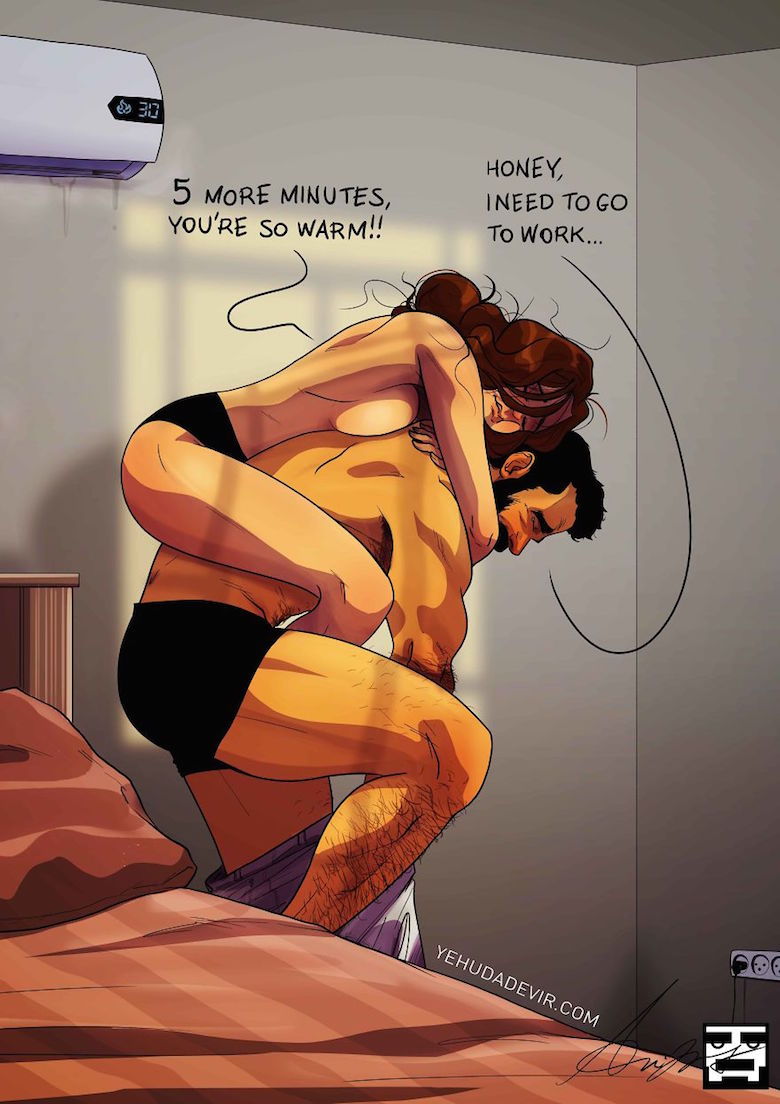 5. IKEA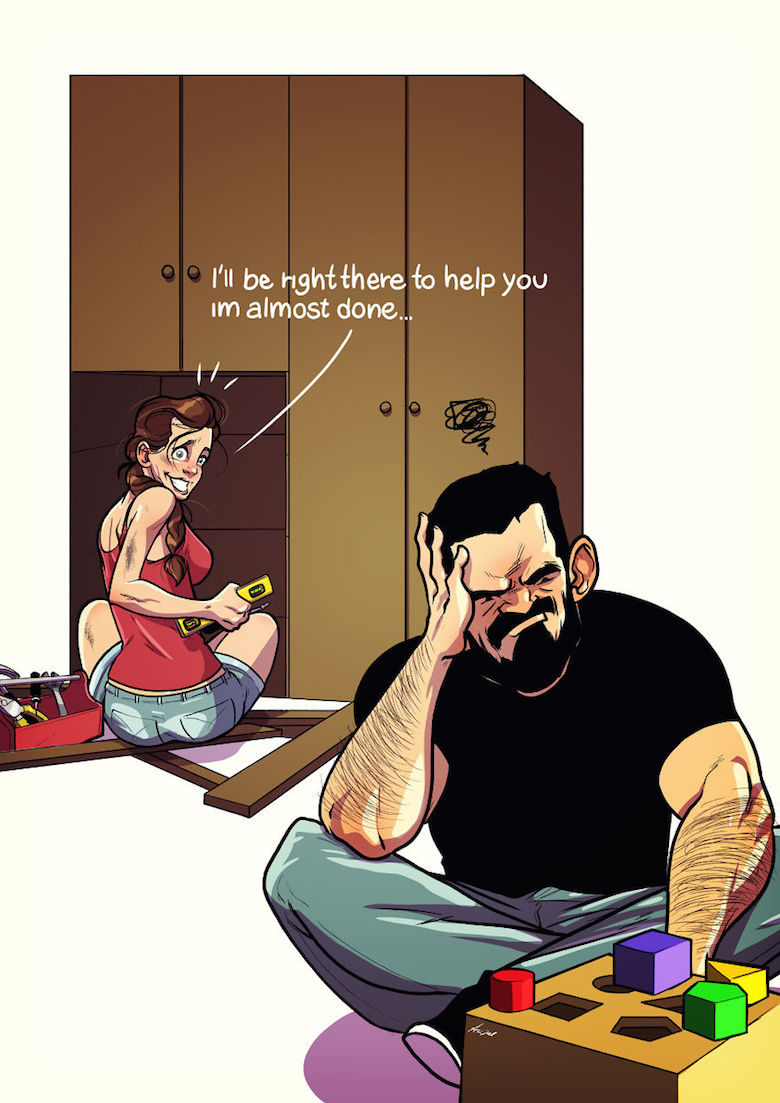 6. My Wifeinator!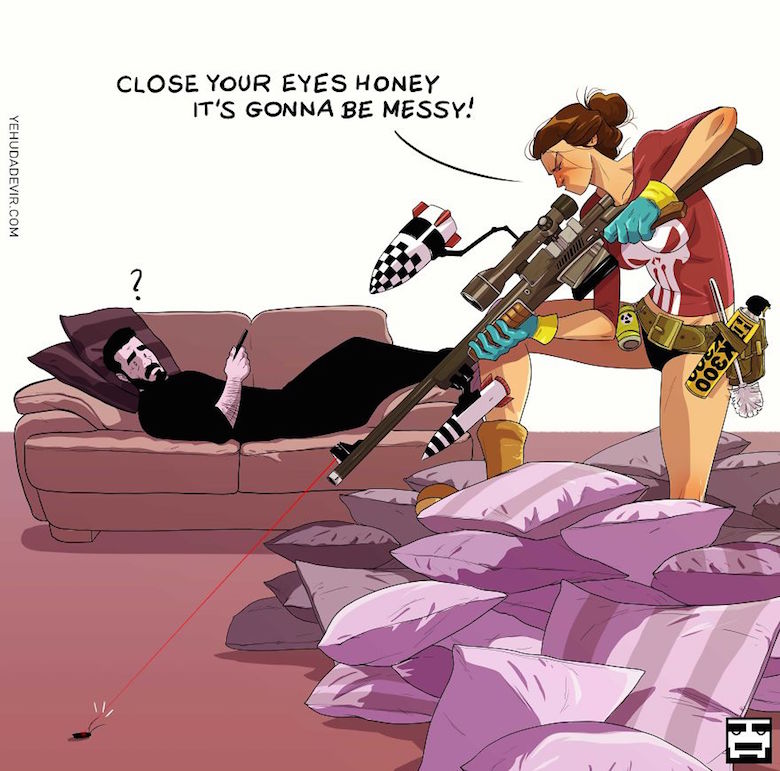 7. How is it always my turn to do the dishes??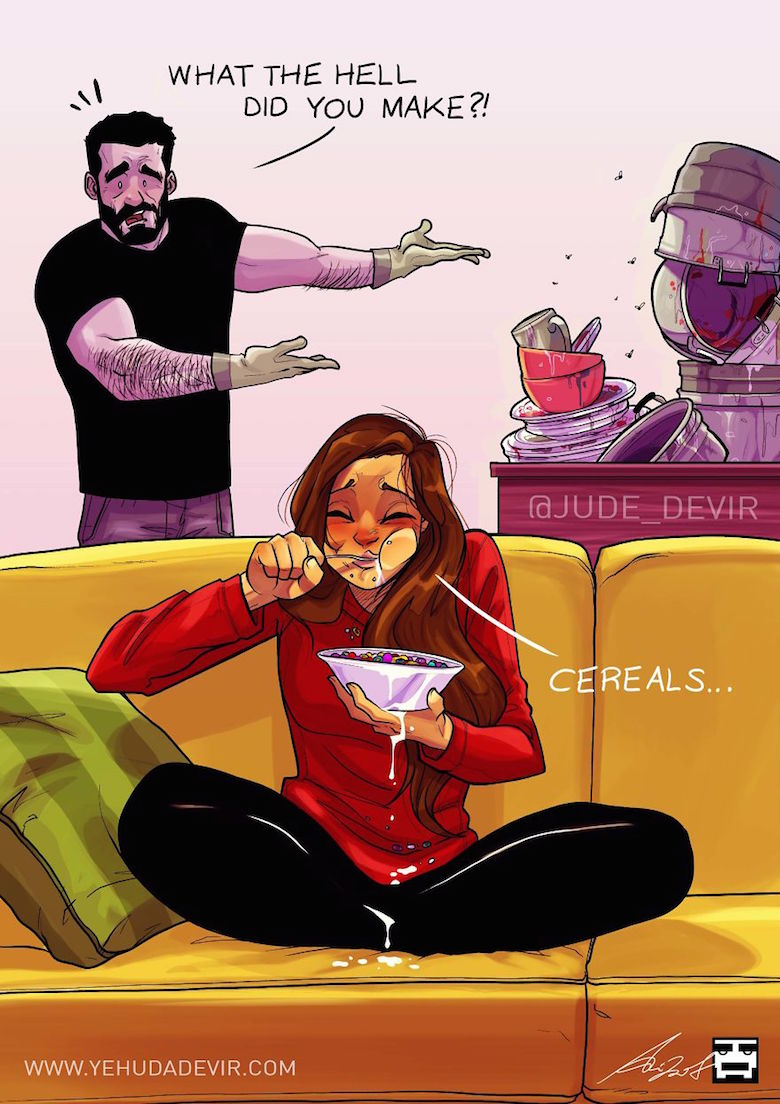 8. We saw Logan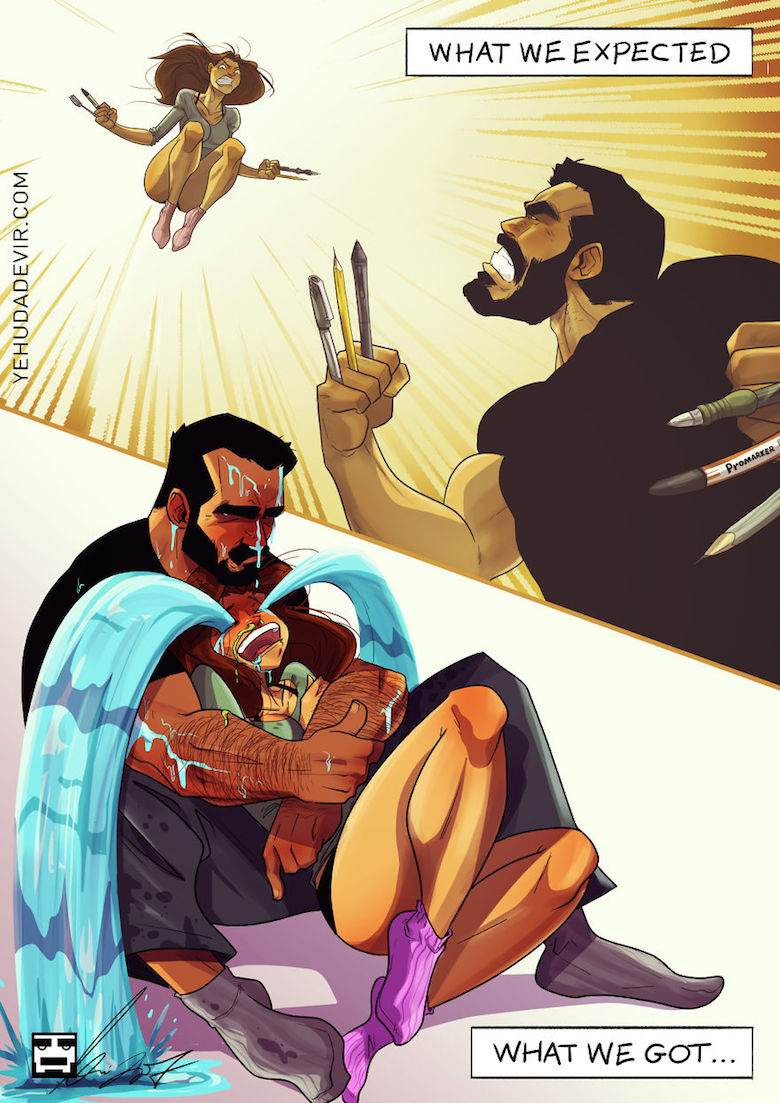 9. Beach body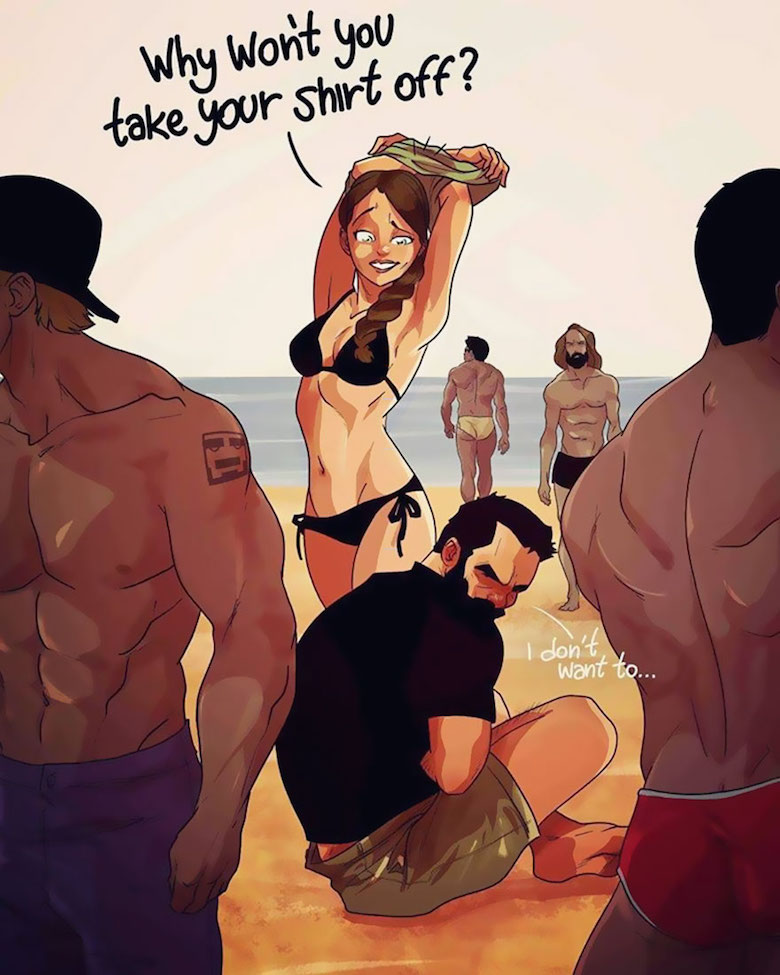 10. Typical night out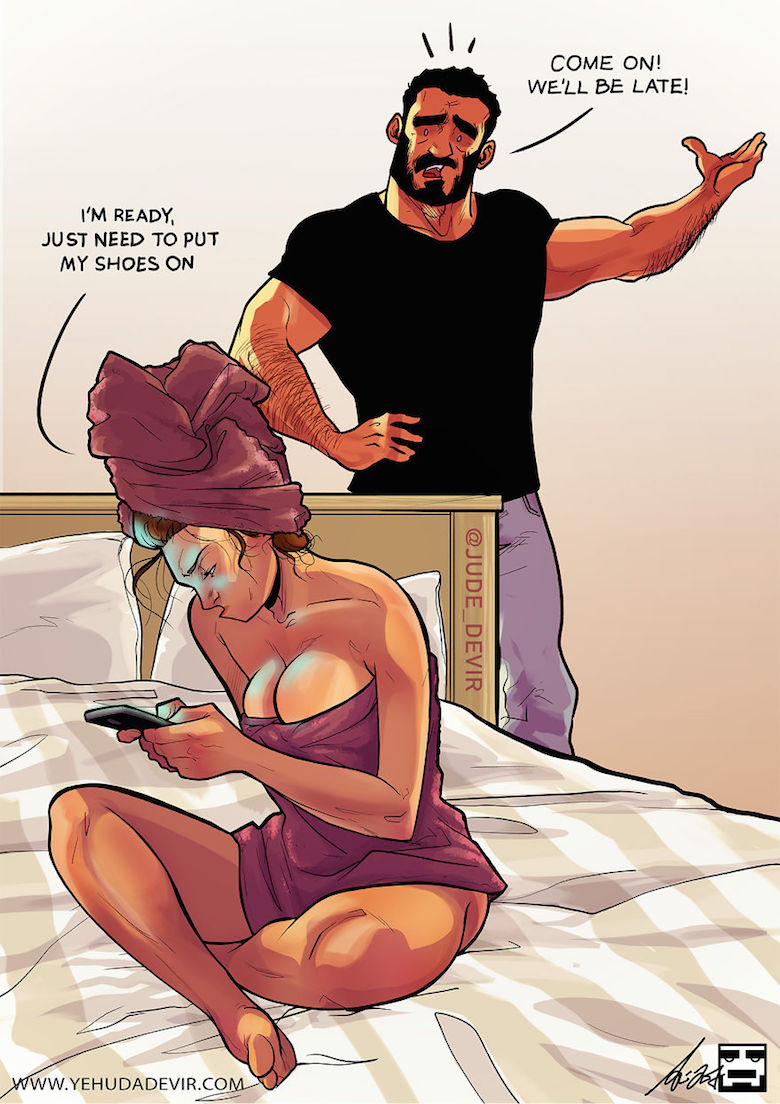 11. Bad hair day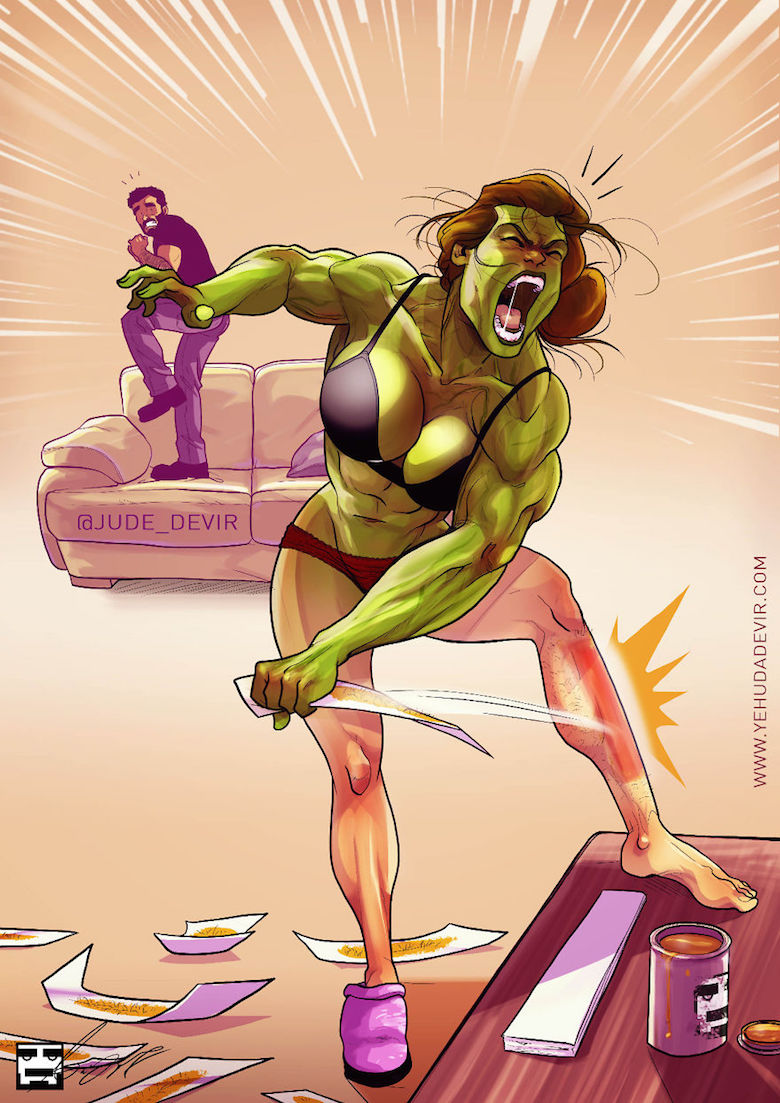 12. Holiday leftovers
13. A walk in the park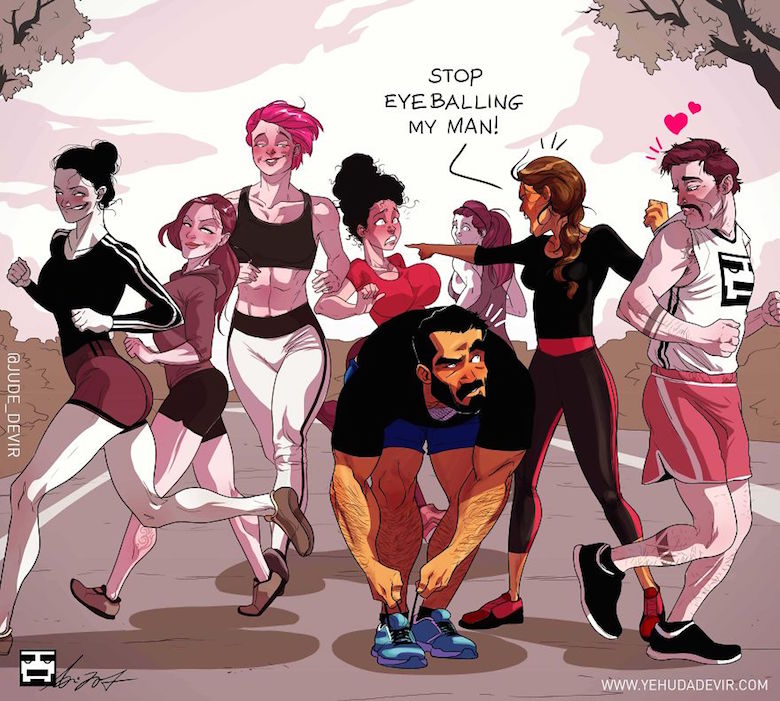 14. I just got engaged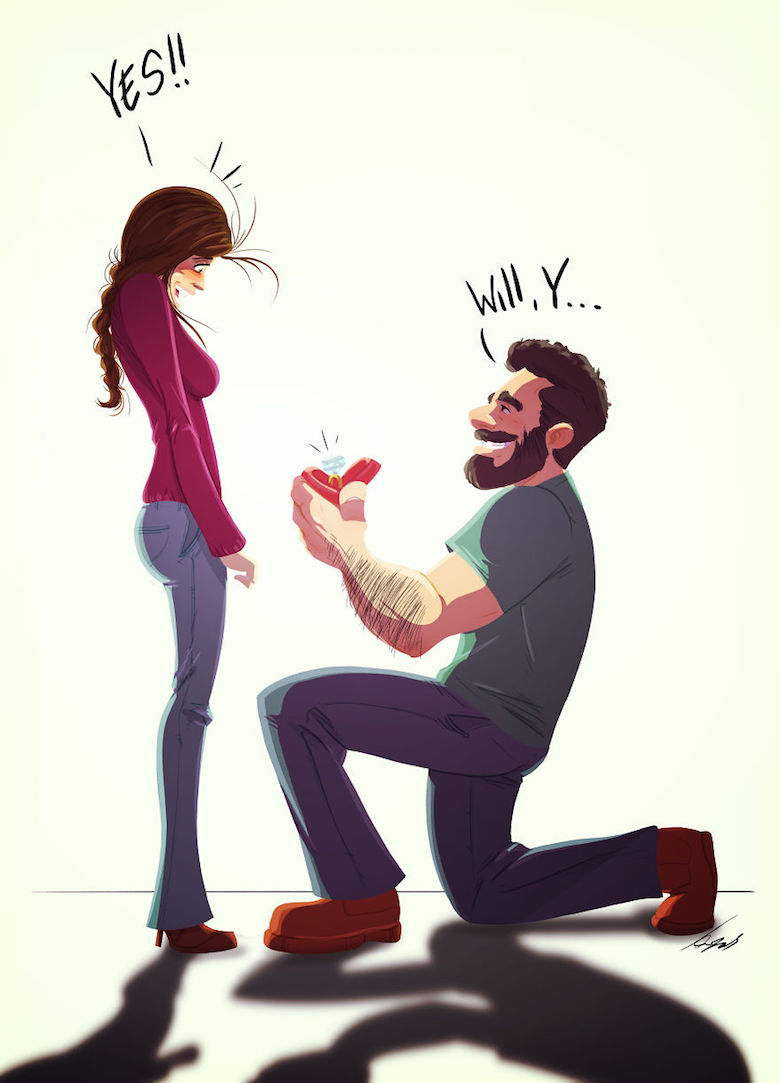 15. Winter is here
16. Valentine's Day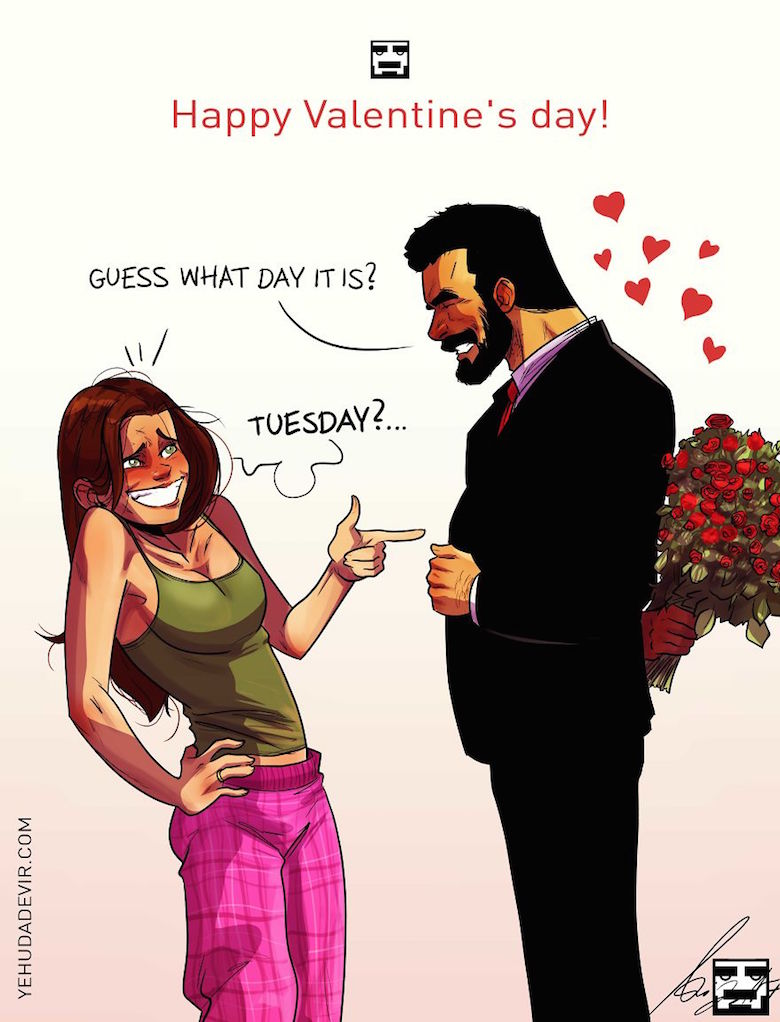 17. The scarf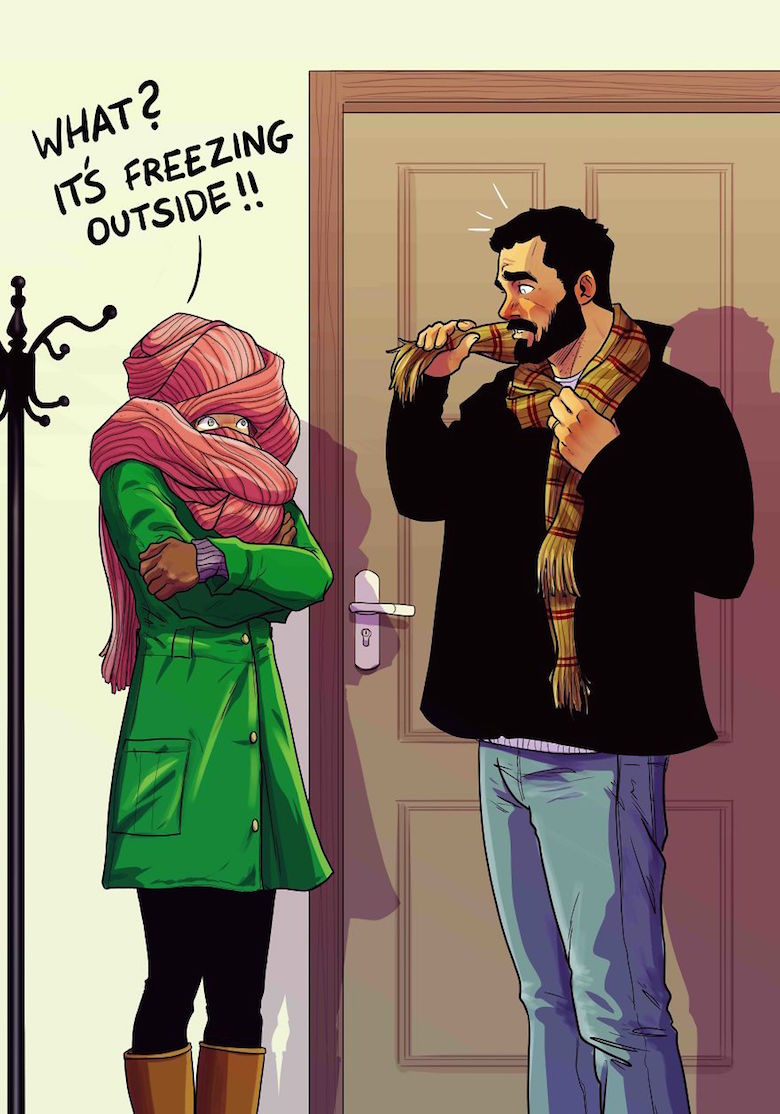 18. Sweet dreams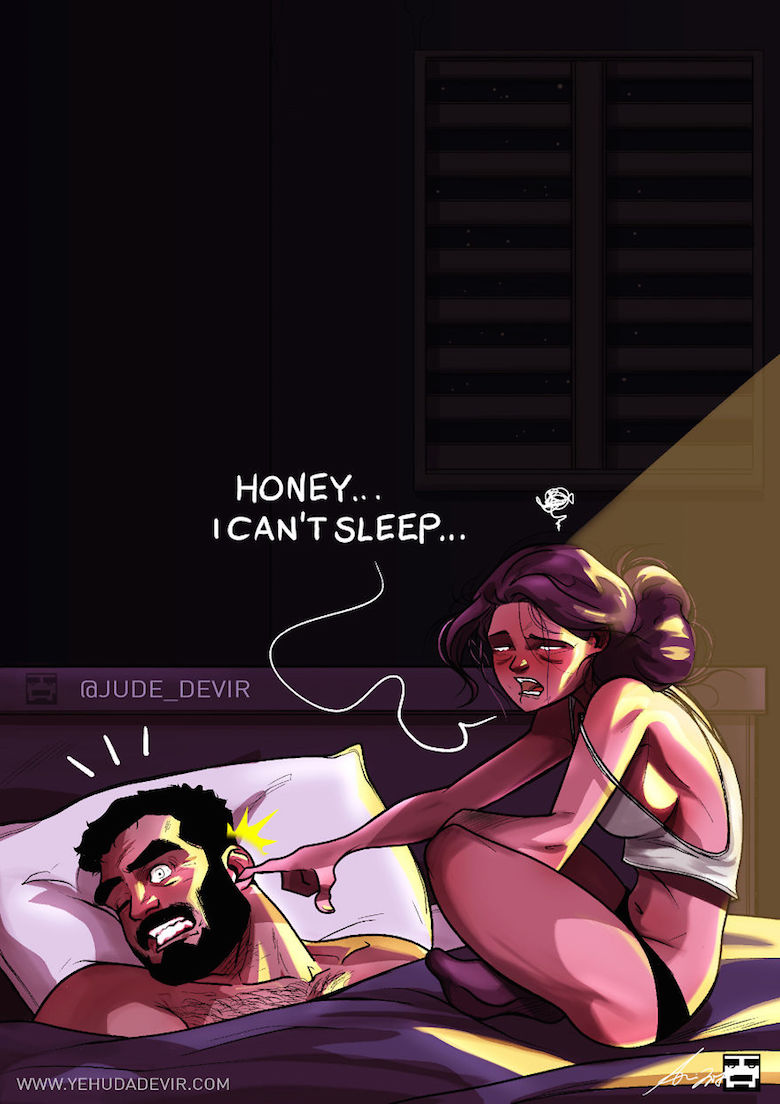 19. Let's take a selfie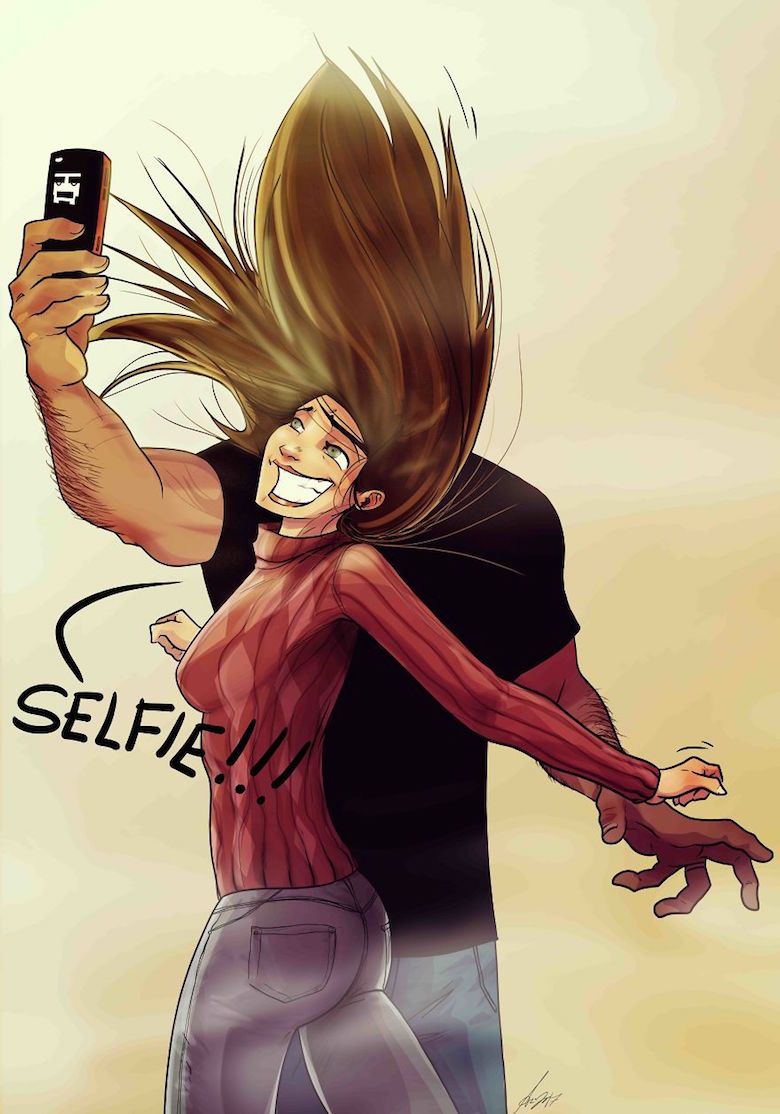 20. Travel pillow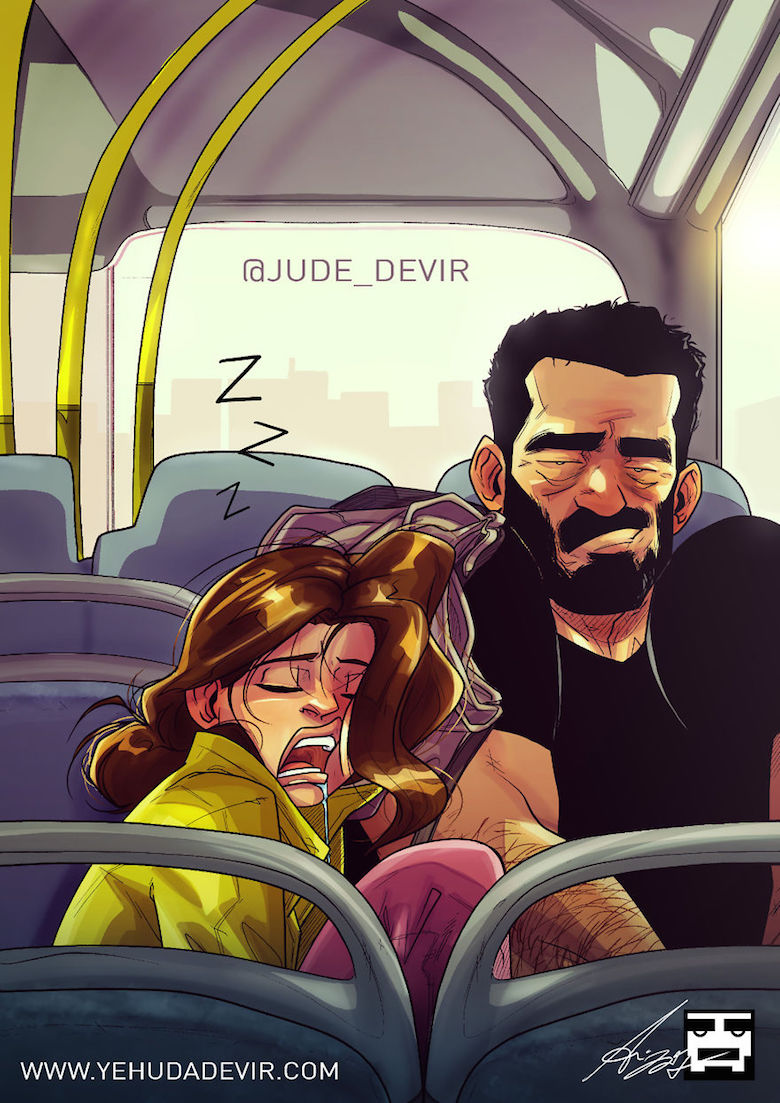 21. God damn, what a movie!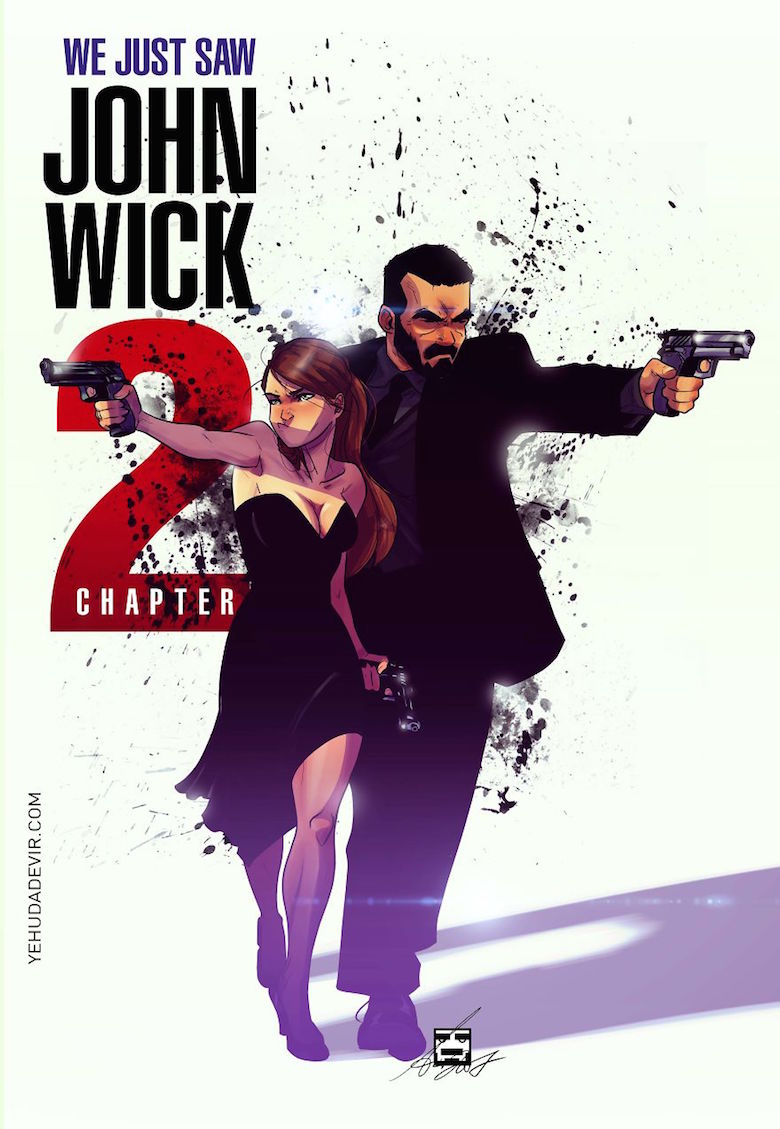 22. My wife's concept of working out together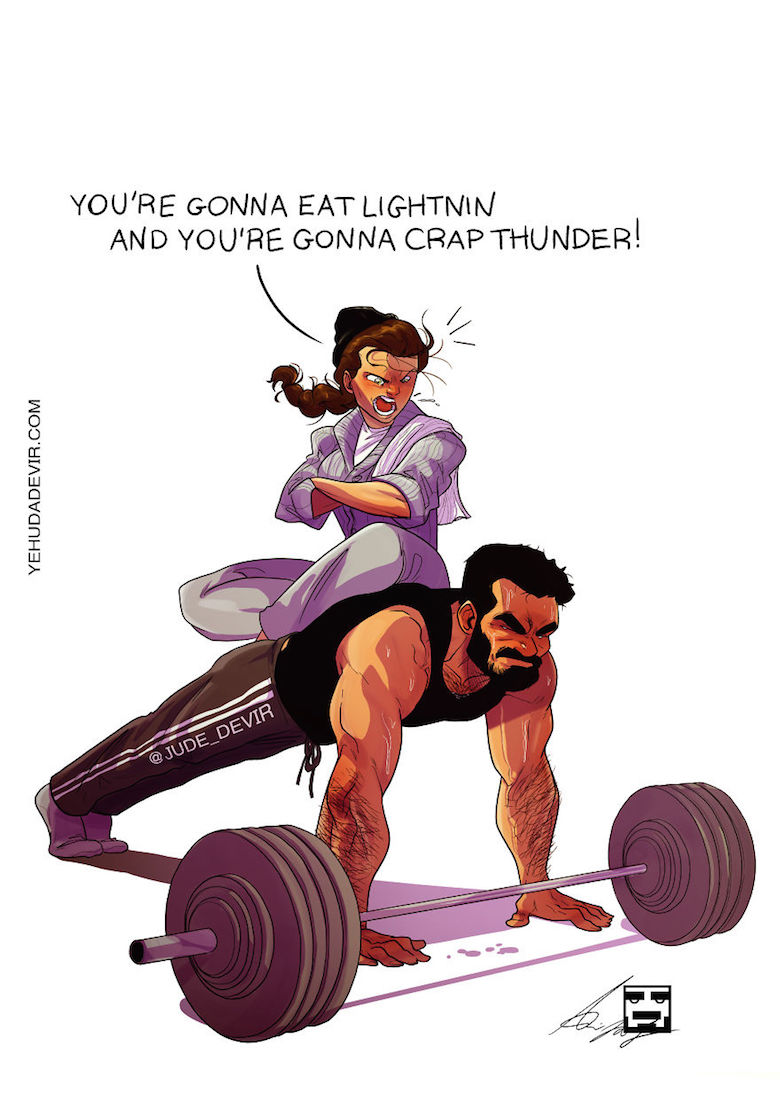 23. On the bus
24. Happy Valentine's Day!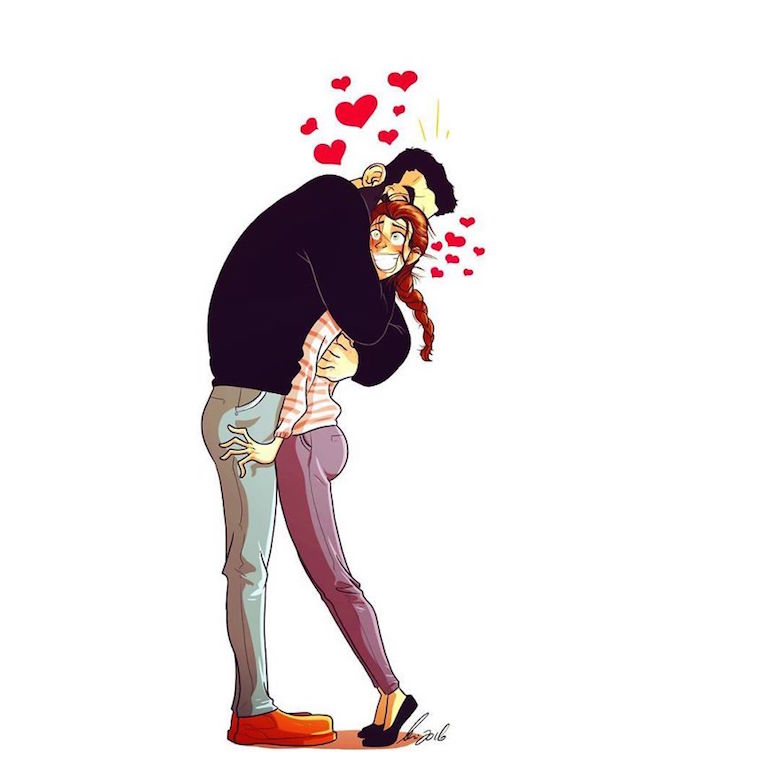 25. My wife's idea for Purim costumes
26. Happy Birthday to me!
27. Happy Hanukkah!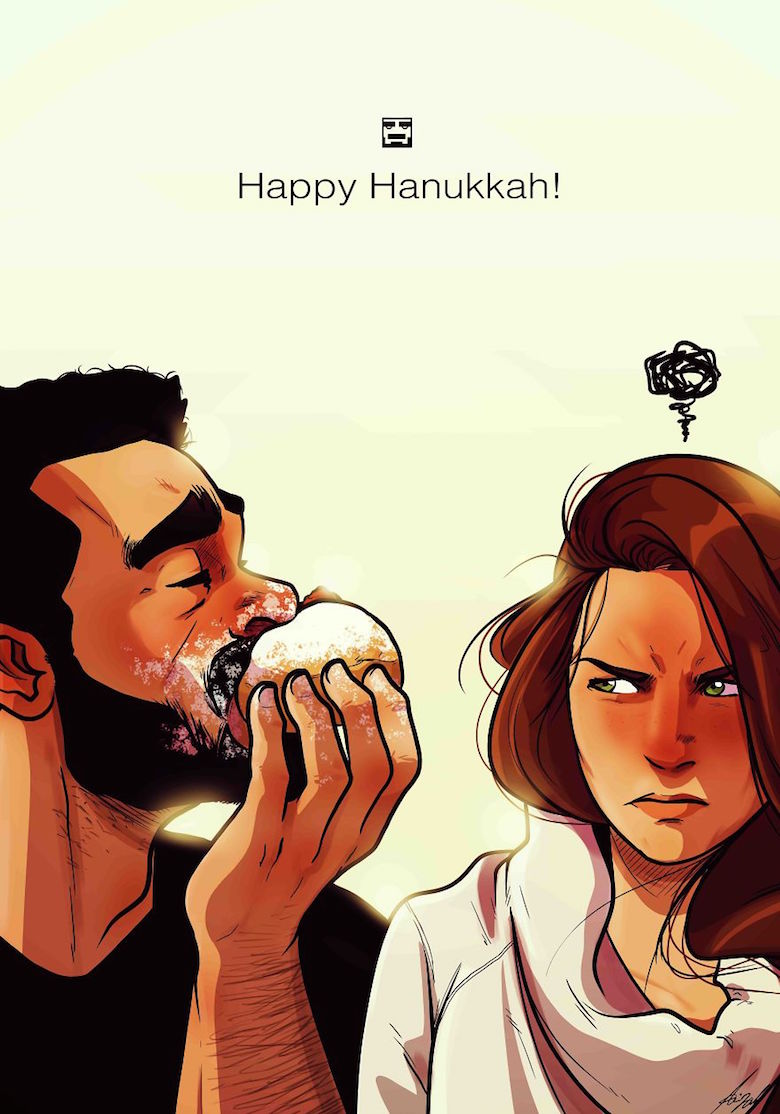 28. My mush bachelorette party!
29. Moving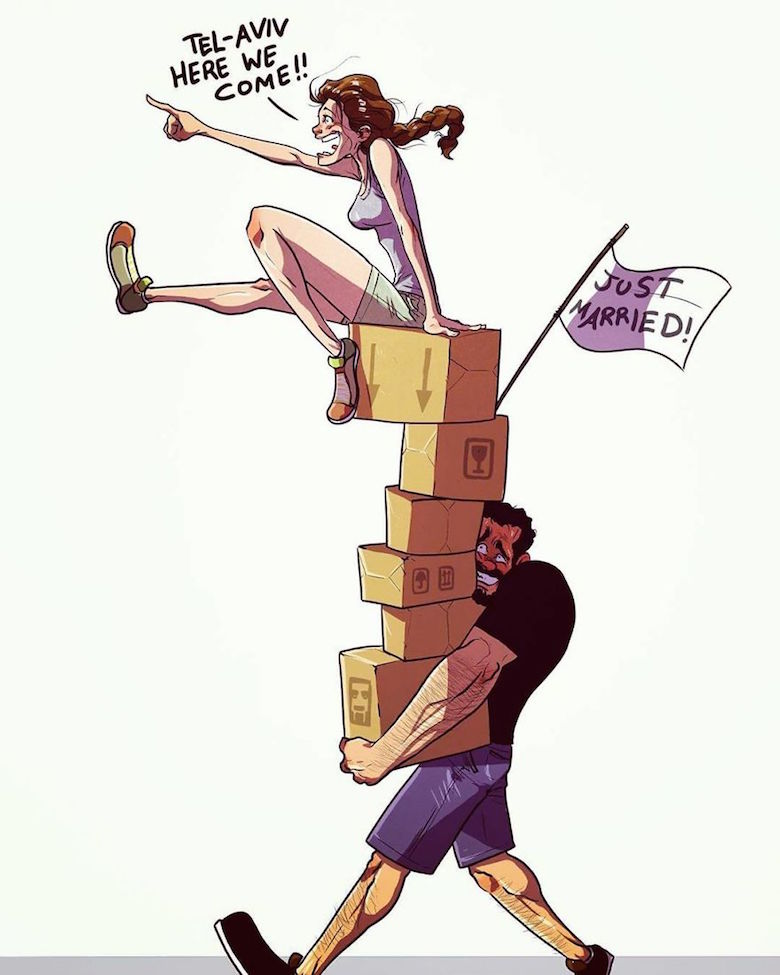 30. Every time I think of shaving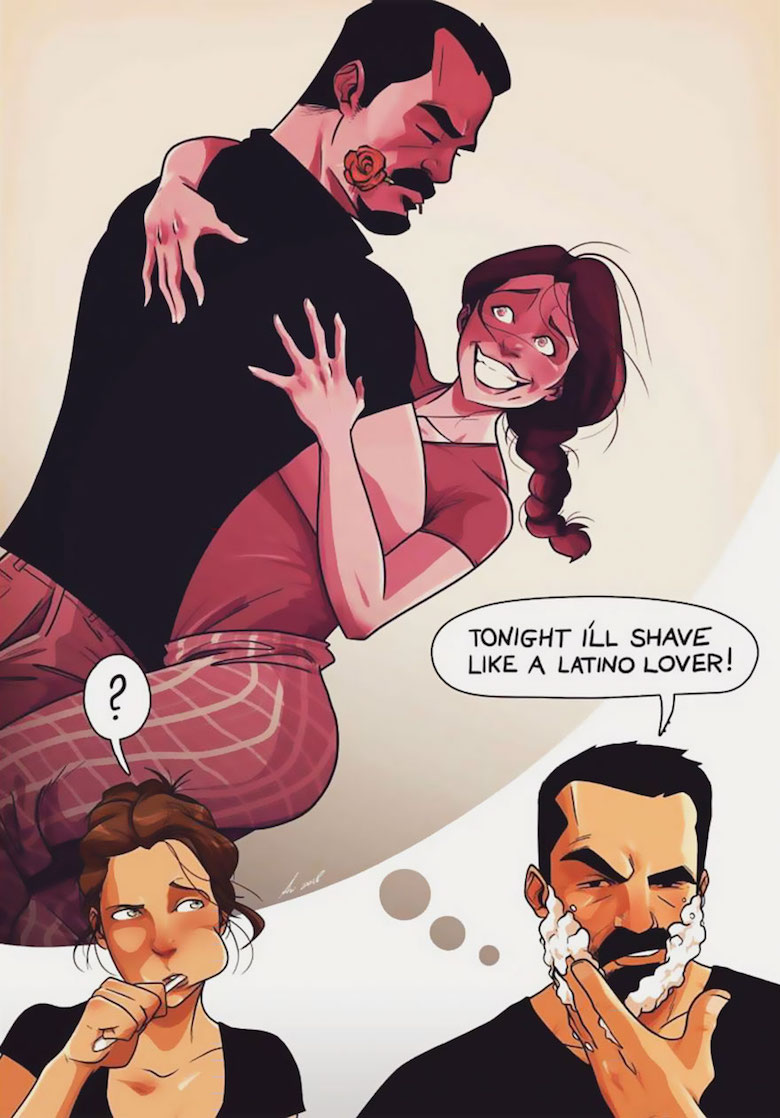 31. Let's go to the beach
32. Still searching for an apartment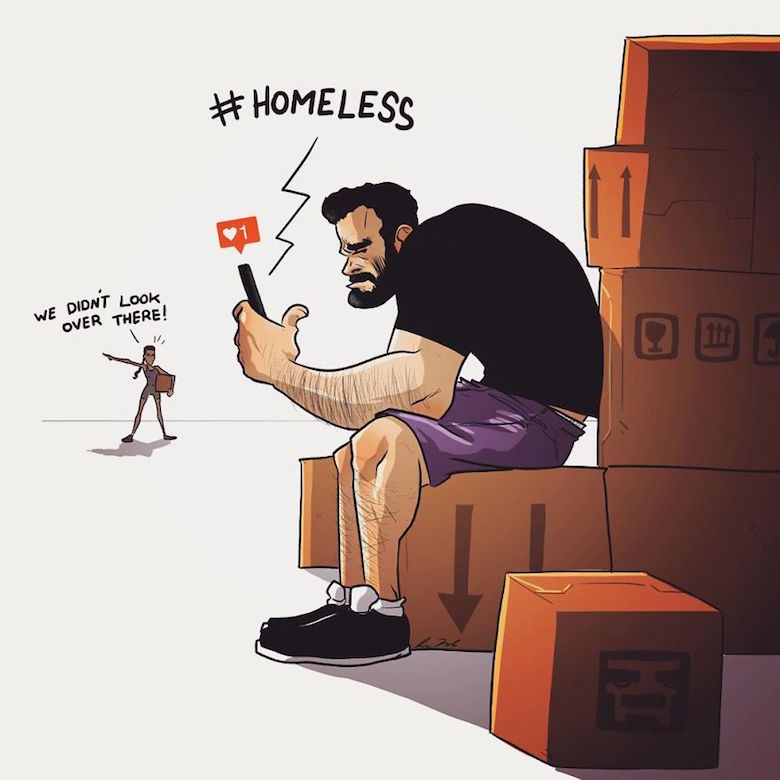 33. Watching WWE with my wife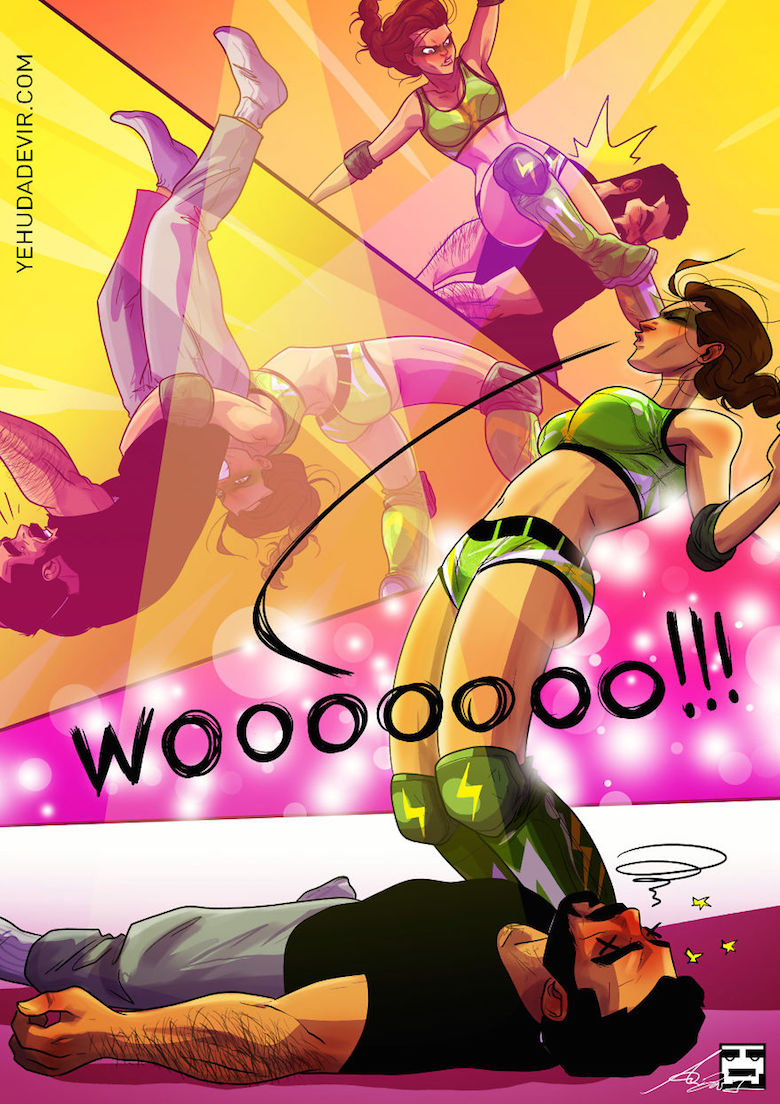 34. Kosher Passover for everyone!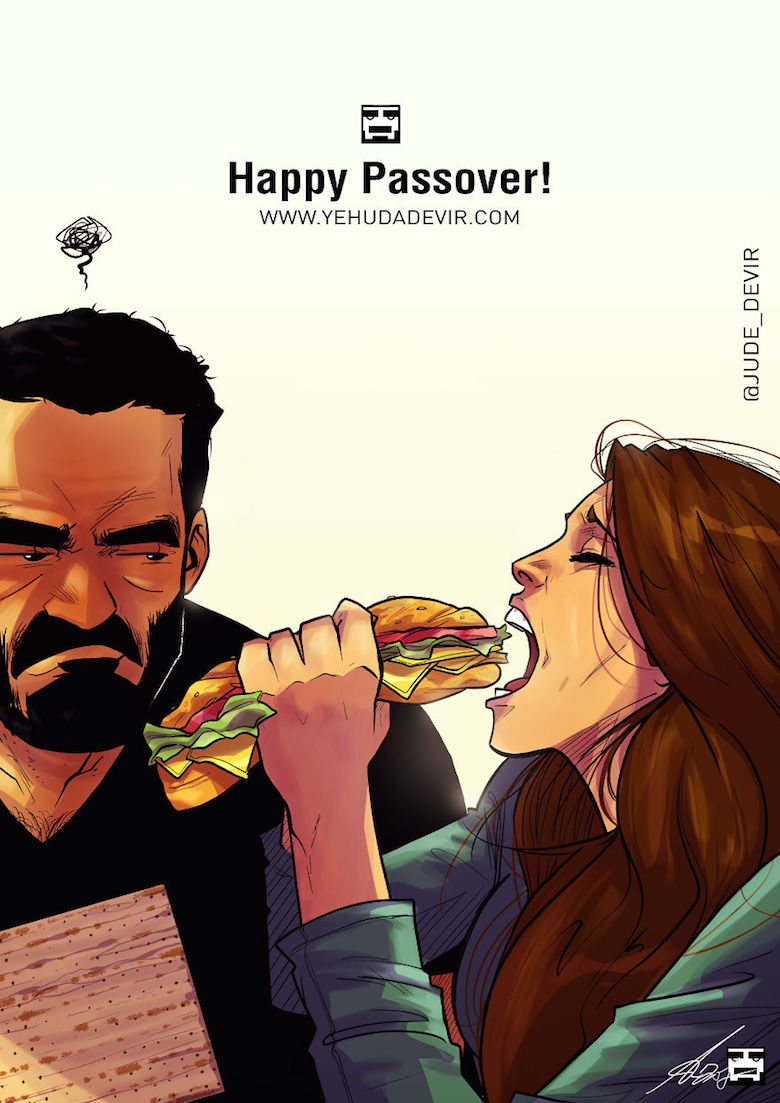 35. The couple
Relatable? Share this post with your partner and voice your views in the comments below. All images © Yehuda Devir.