Curtis Wiklund is a Michigan-based wedding photographer and illustrator. After an inspiring conversation with his wife Jordin, who was involved in a 365-day photography project, he came up with the idea of a daily sketch blog to document the precious moments they spend together. He drew one illustration every day for 365 days and created a series of adorable sketches that everyone in a relationship will relate to. Check out the best ones below.
1. Our first kiss
2. The proposal
3. She read to me, I played the guitar, and then I drew a picture
4. I love her so much
5. Back-scratching as a sedative
6. Post-shower, pre-hairspray
7. Snowboard goggles and onions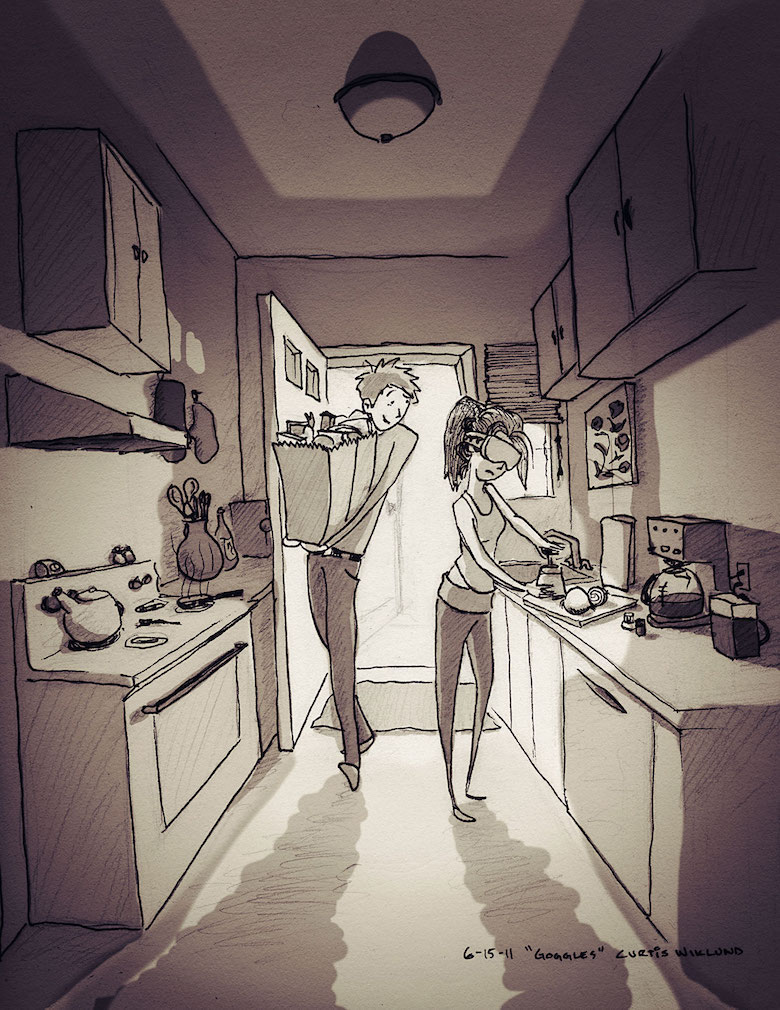 8. I don't want the summer to end
9. I still learn something new about my wife every day. She is a professional painter.
10. Budgeting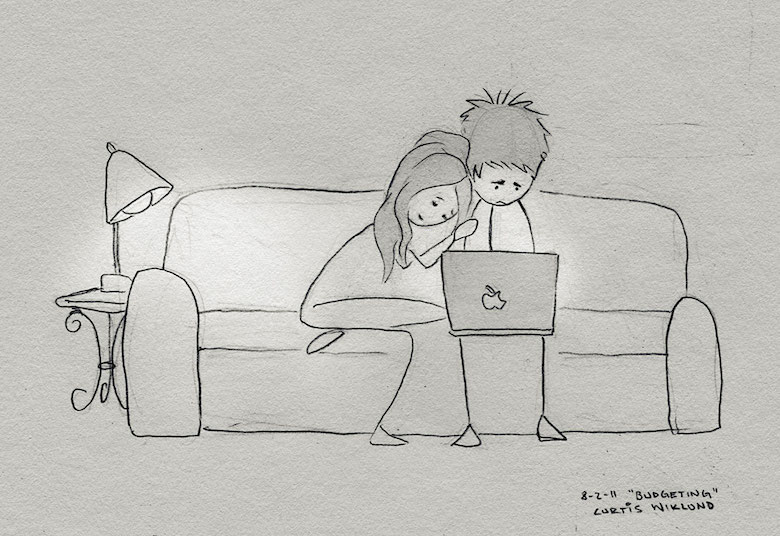 11. Memorizing Psalm 91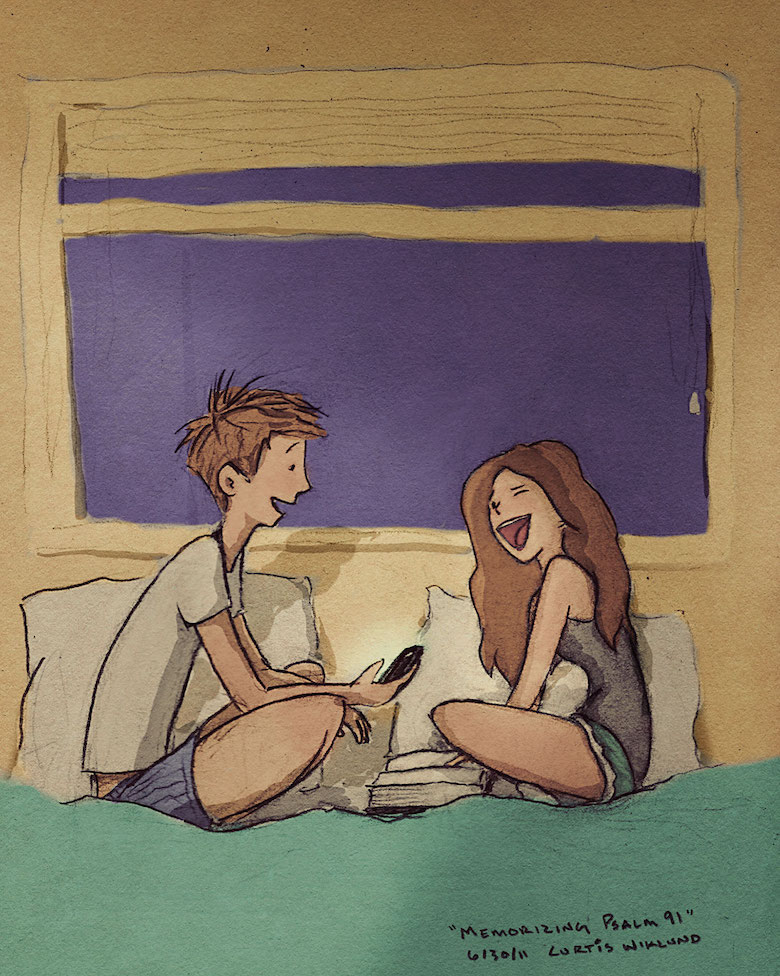 12. Happy Anniversary love of my life!
13. Leaving for Florida
14. My wife keeps me company when I need to pull a late nighter
15. Mmmm, wearing layers
16. Cold season
17. Our Christmas tree
18. Happy New Year! What should I draw? … Us
19. There's a light at the end of the tunnel
20. Out cold
21. Dumb fight
22. Sleepover with my best friend
23. My valentine
24. Some place I'd like to be
25. We're pregnant
26 Did a lot of laughing today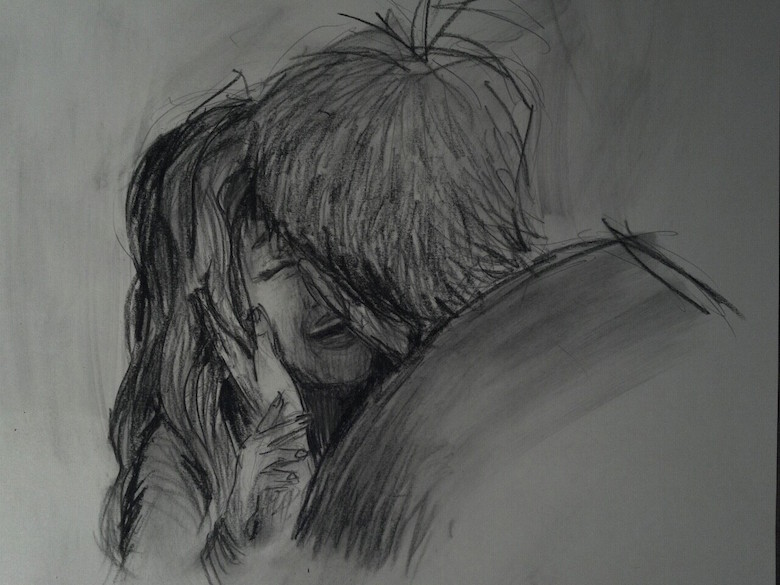 27. Furniture shopping
28. Hard night
29. Will you still love me when I look like this?
30. Evening in Venice, someday
31. My sleepy girl
32. Together forever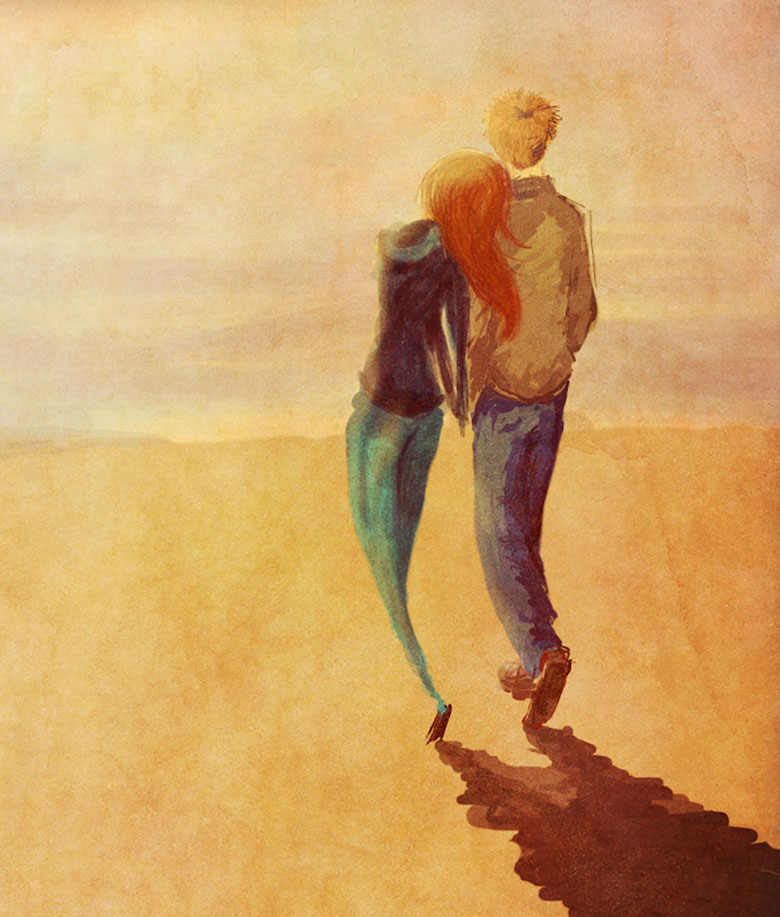 Share this post with your partner and voice your views in the comments below. All images © Curtis Wiklund.