Every font has a unique personality and purpose. While working on a project, it's imperative to know which font matches the intended tone of communication. Serif fonts portray tradition, sophistication and a formal tone. Sans serif fonts are modern, humanist and neutral. Slab serifs are bold and contemporary. Script fonts are elegant, classic, stylish and formal.
We've compiled four handy infographics that provide an introduction to font psychology and the emotions elicited by different types of typefaces. Check them out below.
1. An Introduction To Font Psychology

2. The Psychology Behind Type Choices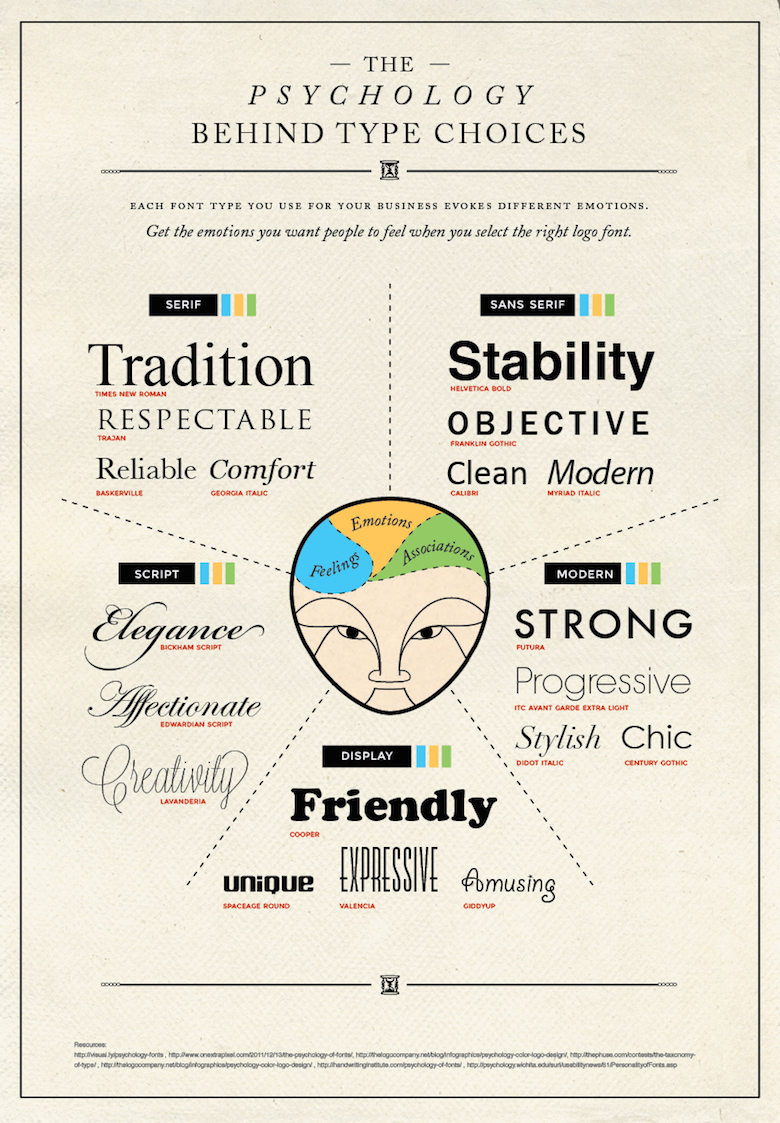 3. Font Moods: Emotions Elicited By Different Types Of Fonts

4. A Quick & Comprehensive Type Guide

Share this post with a designer friend and voice your views in the comments below.