Flag Stories is an award-winning data visualisation project by Danish designers Jeppe Morgenstjerne and Birger Morgenstjerne, co-founders of Copenhagen-based infographic agency Ferdio. The project consists of a series of infographics that share interesting facts and trivia about flag colors, layouts, design, history and more.
Jeppe and Birger studied flag data of all 193 UN member countries and wanted to present it an engaging manner through graphics and visuals, instead of heavy text. The duo also designed continent flags based on common colors, layouts and characteristics. Check out our favourite graphics from the project below.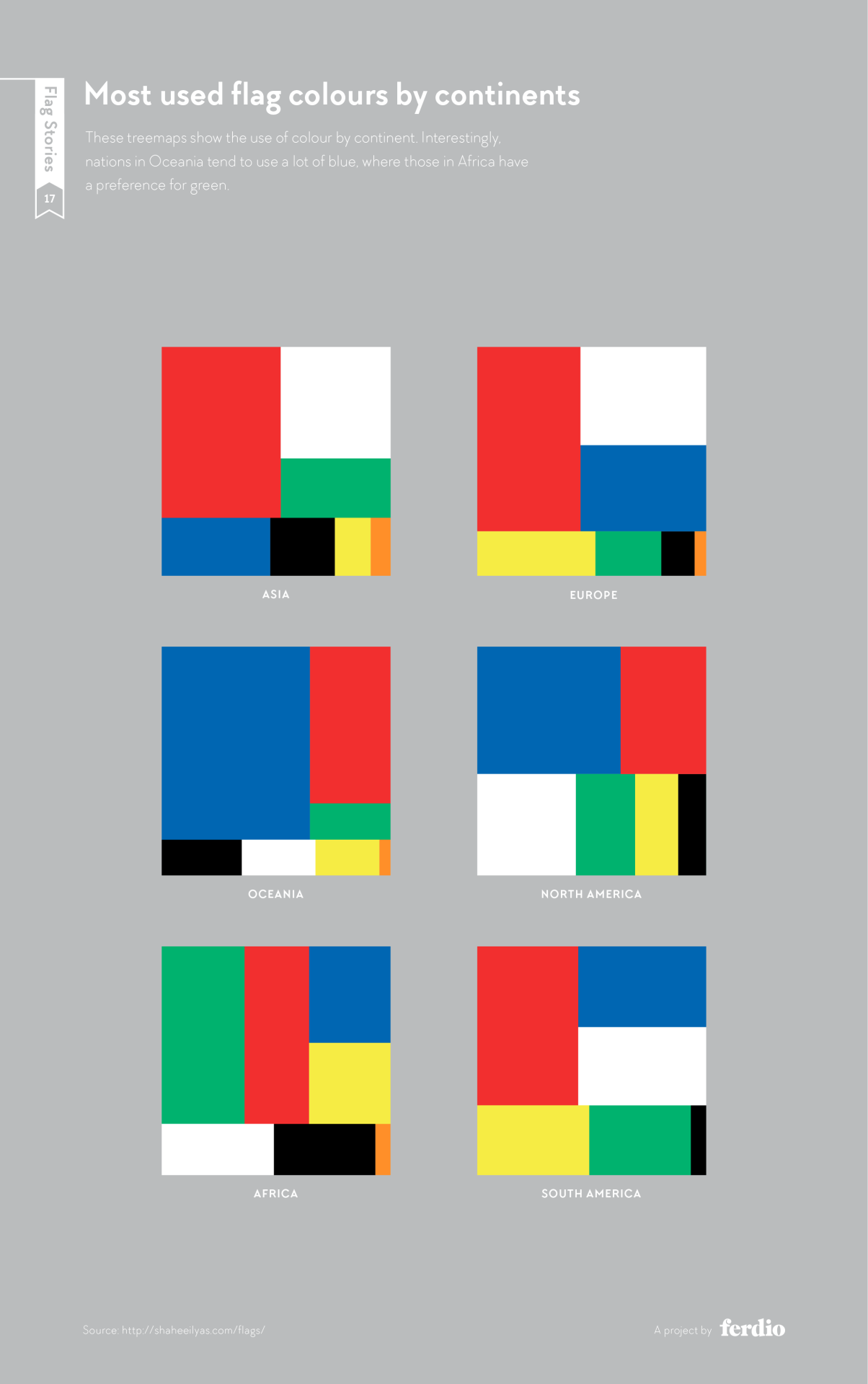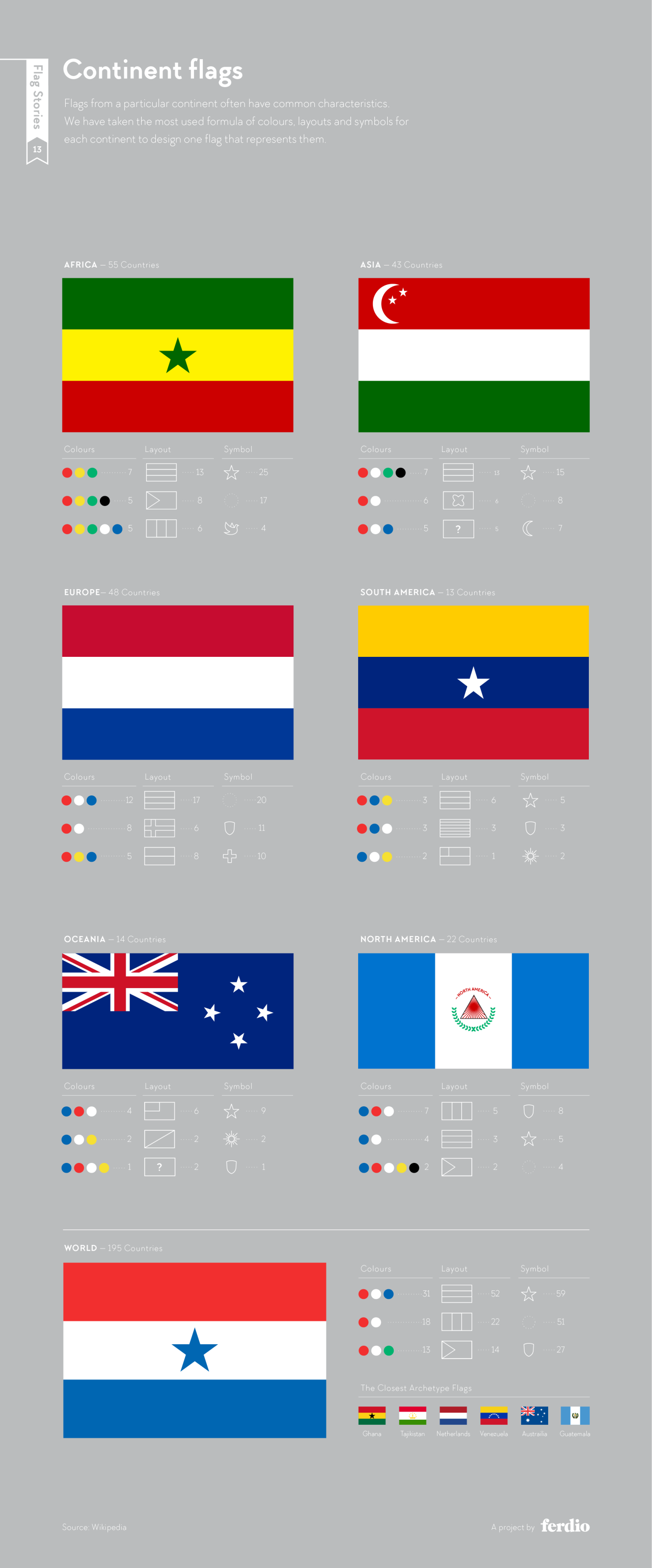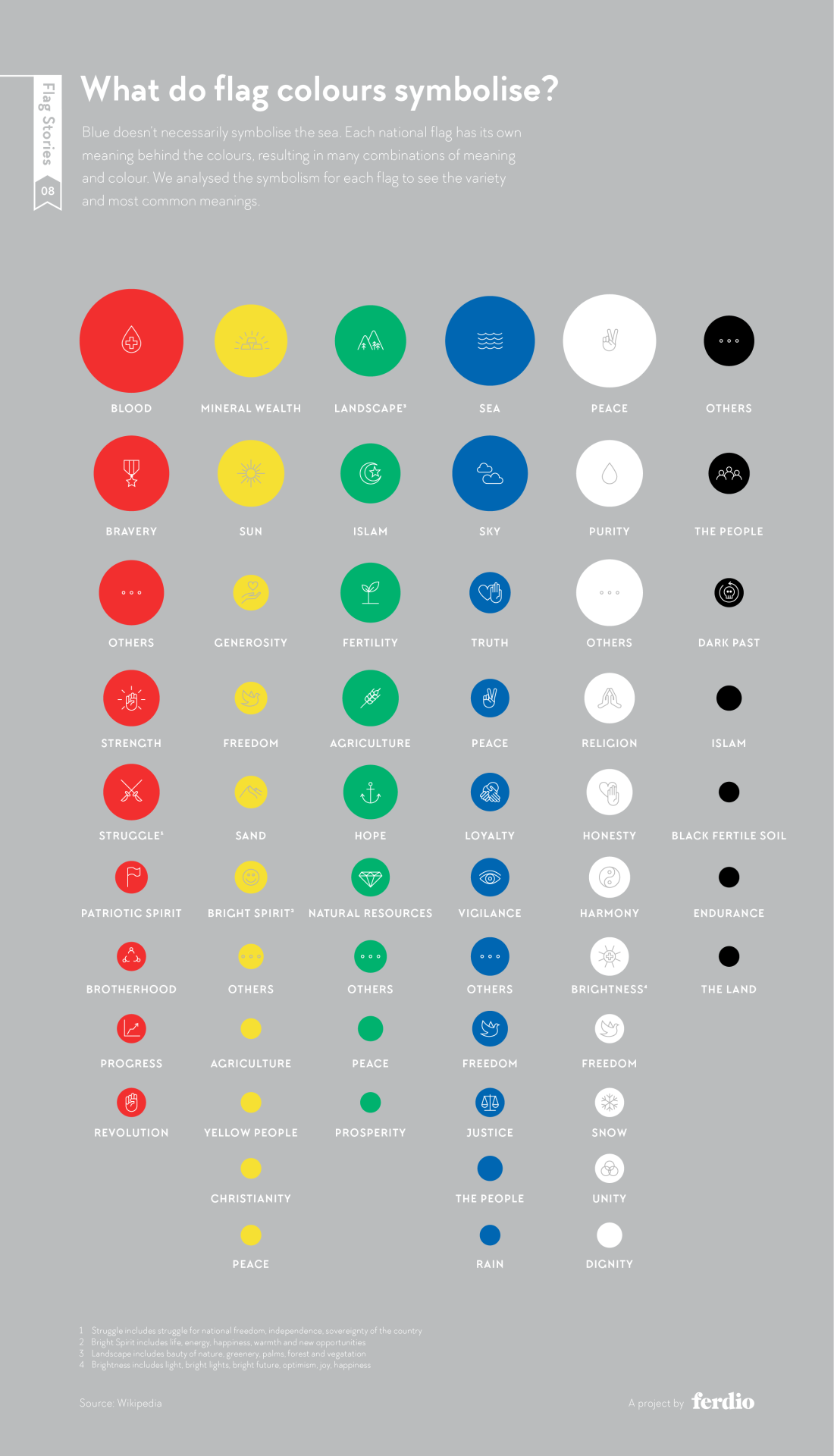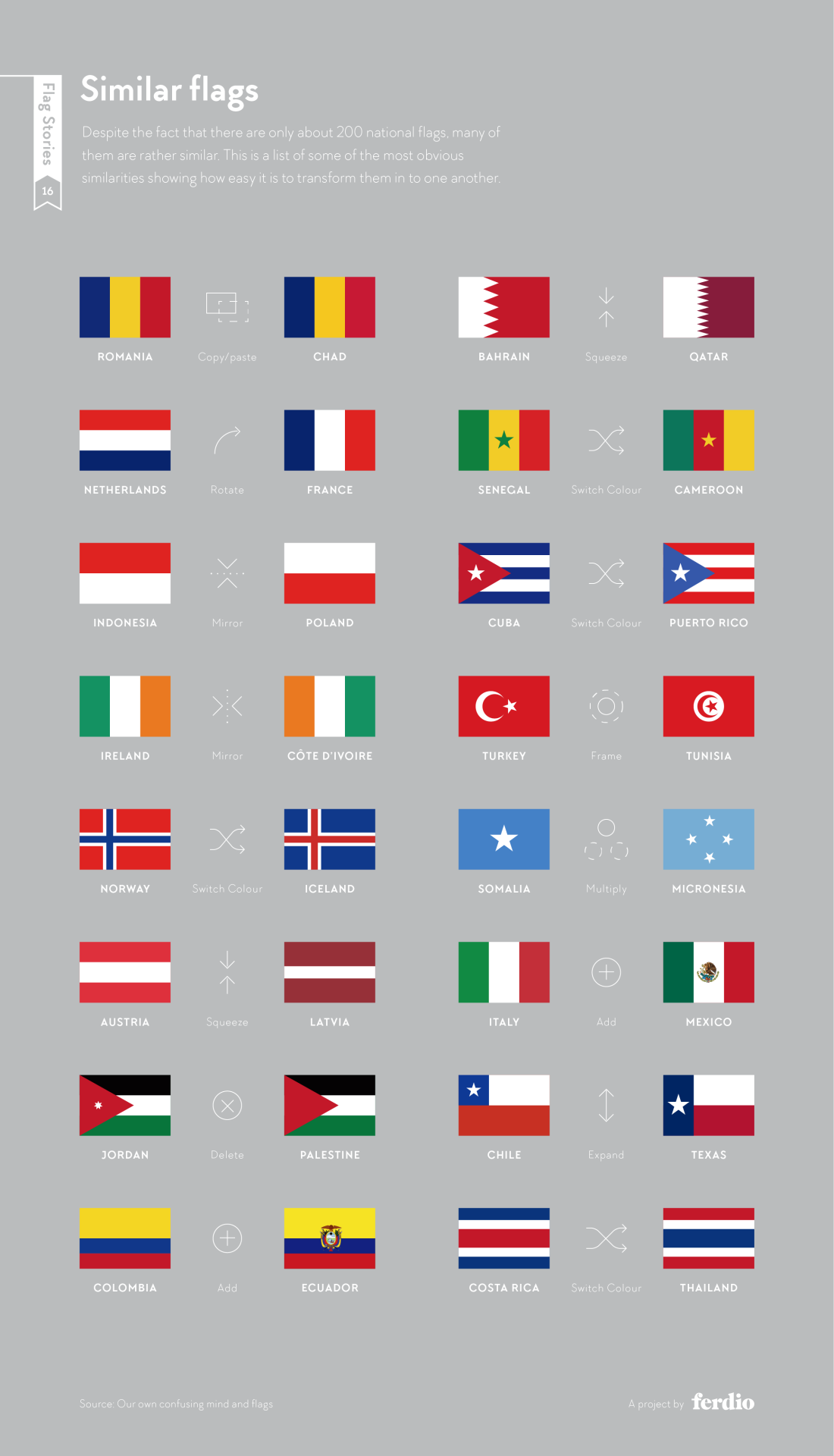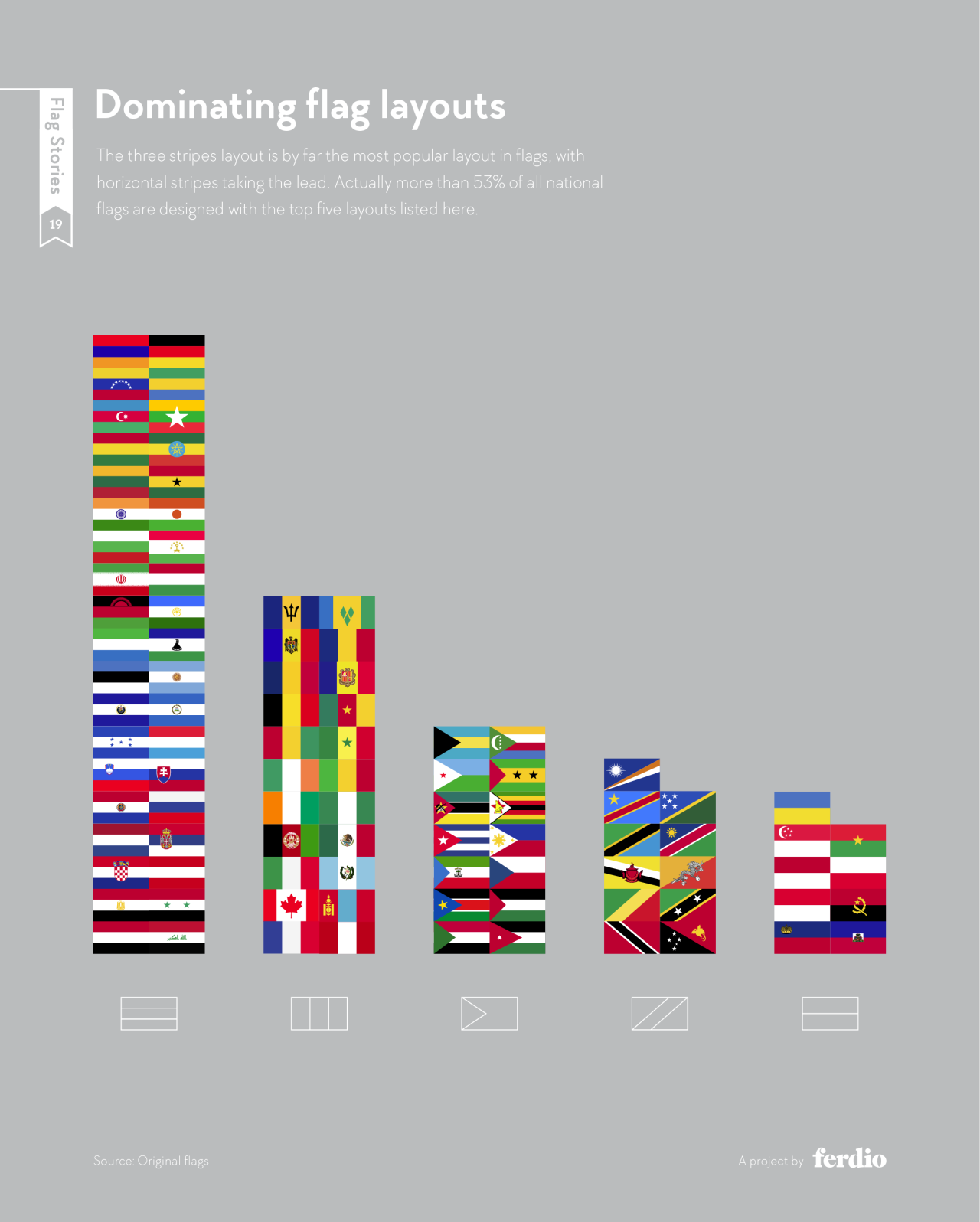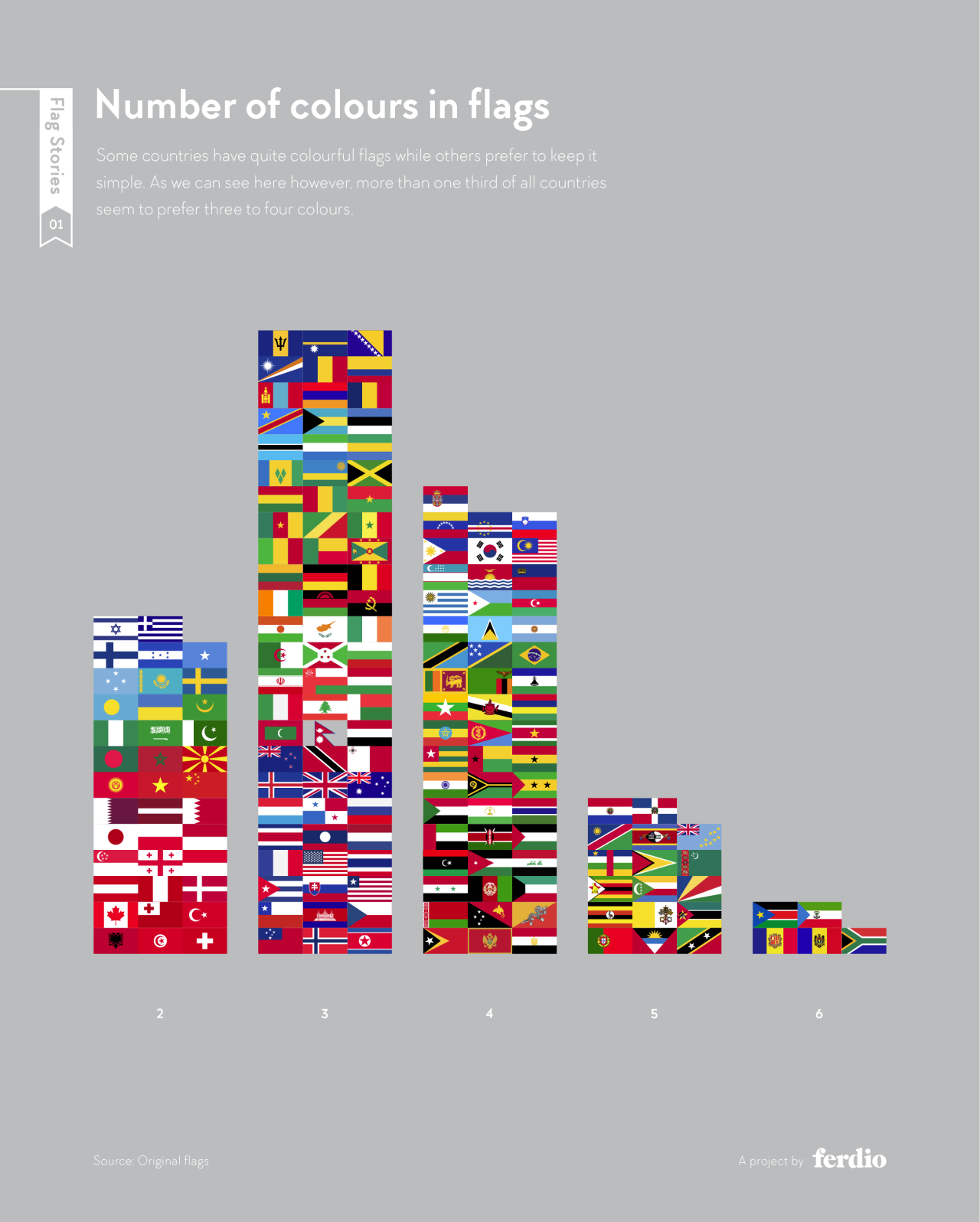 Share this post with a friend and voice your views in the comments below. All infographics © Ferdio.