Dubai-based graphic designer Yuhab Ismail has come up with an interesting project titled "LETTRAVEL" that mixes typography and photography to showcase some of the world's most beautiful countries and their iconic landmarks.
Each letter represents the initial of a country and includes images of its famous monument or landscape clip-masked within the letterform. From the Sydney Opera House in Australia to the Victoria Falls in Zimbabwe, the project takes you on a typographical journey through some of the world's most famous landmarks. Check it out below.
Australia
Brazil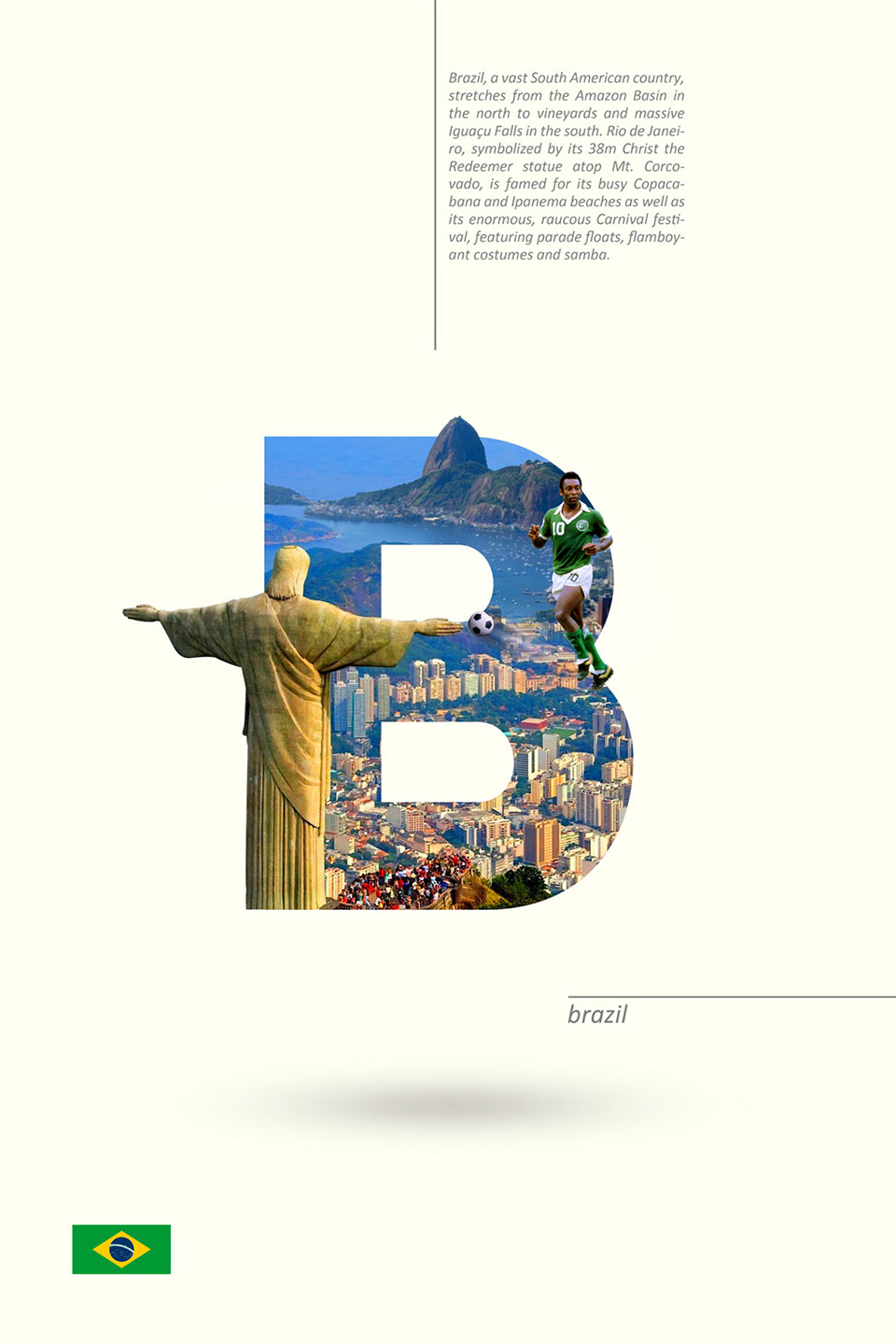 China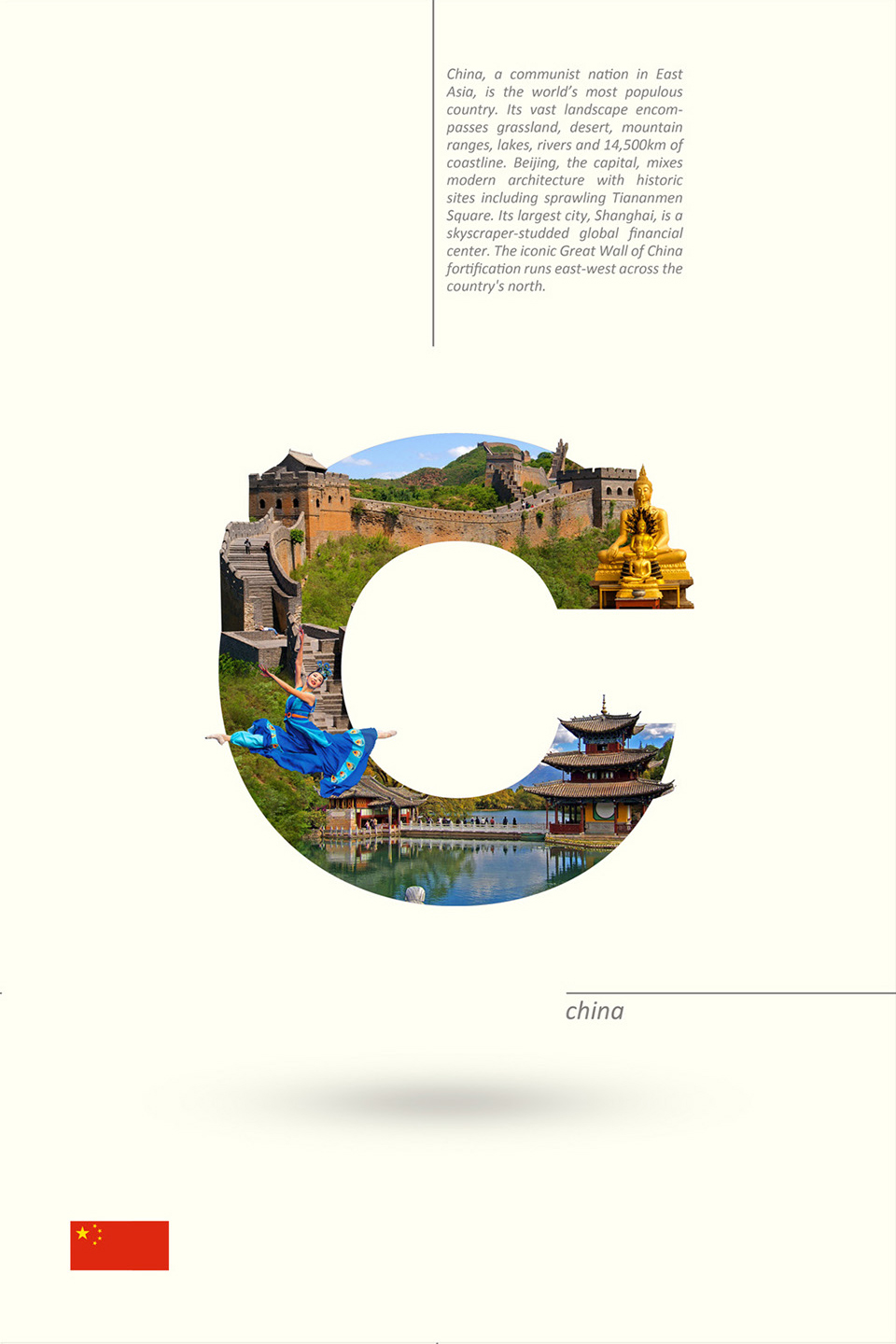 Denmark
Egypt
France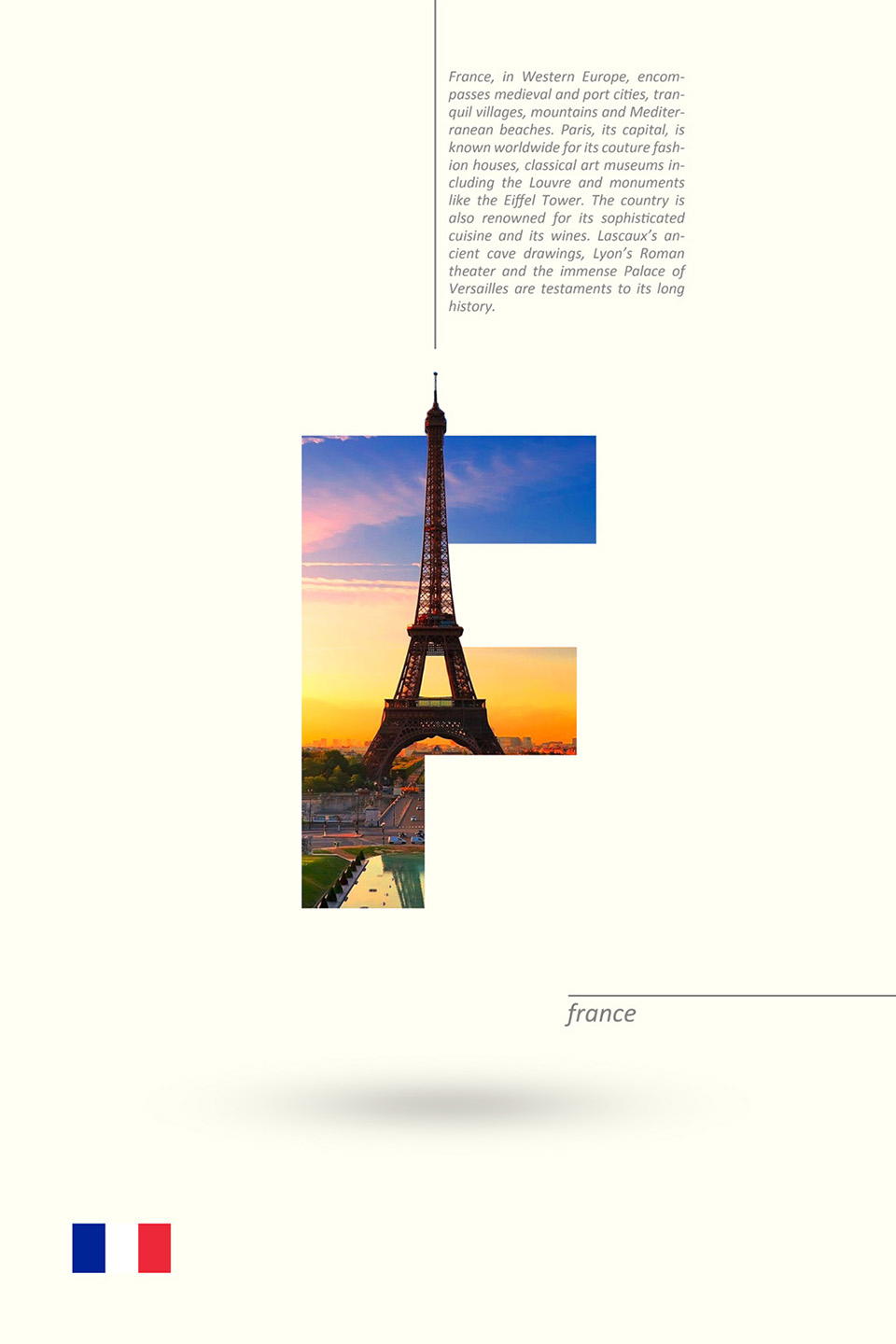 Germany
Hong Kong
Italy
Jordan
Kuwait
Lebanon
Madagascar
Nepal
Oman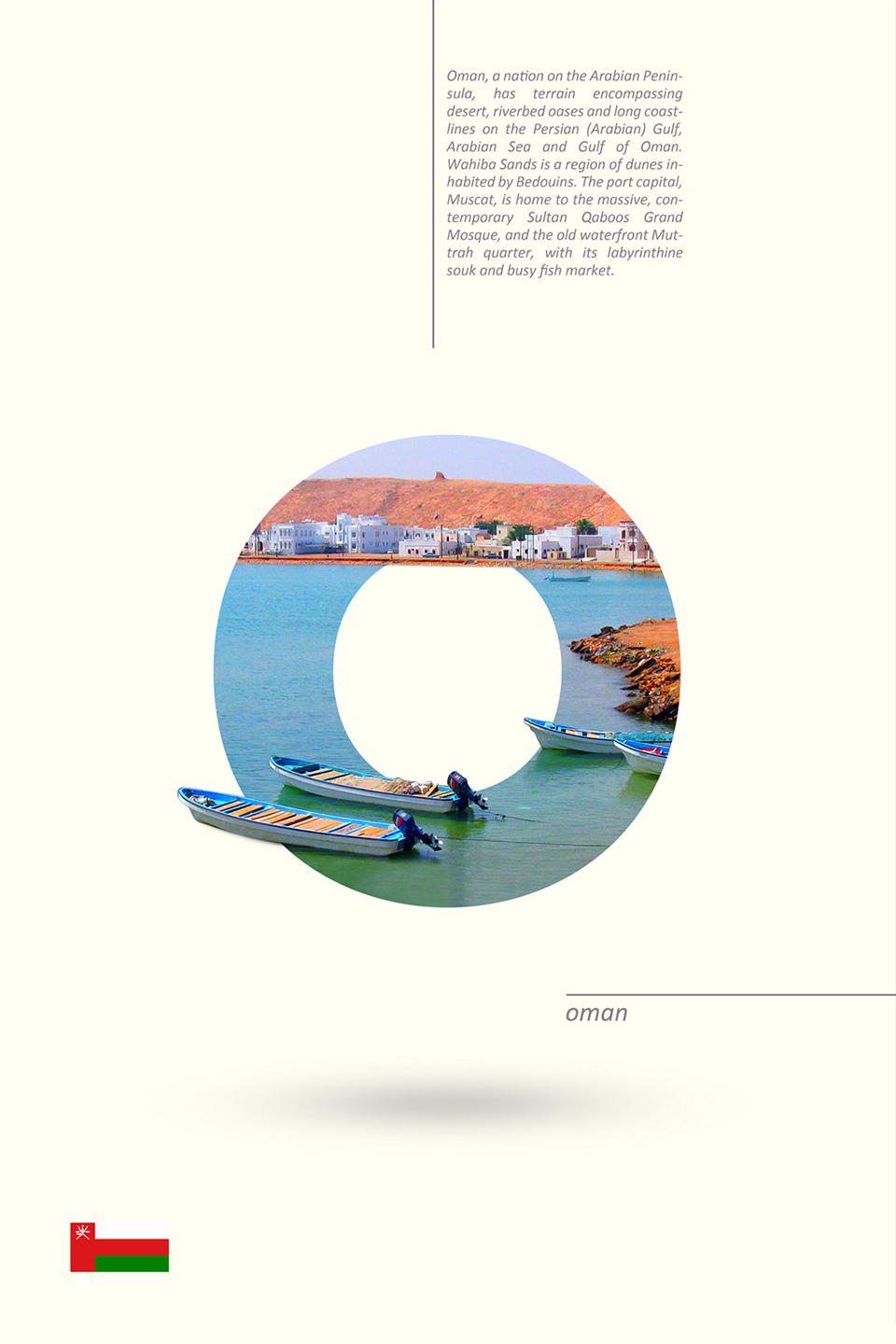 Peru
Qatar
Russia
Spain
Turkey
UAE
Vietnam
Wallis and Futuna
Yemen
Zimbabwe
Share this post with a friend and voice your views in the comments below. All images © Yuhab Ismail.