Twitter user Courtney Maloney, whose parents are divorced, posted a picture of her family on one of her social media accounts. Her dad wanted to repost the photo but didn't want his ex-wife in it. He Photoshopped her out with meticulous precision and shared the picture on his Facebook.
Courtney, impressed by her father's Photoshop work, posted the before-and-after photos in a tweet that has received over 800,000 likes and 56,000 retweets so far. Twitter users are lauding her dad's image-editing skills and the hilarity of it all. Check out the images and the responses below.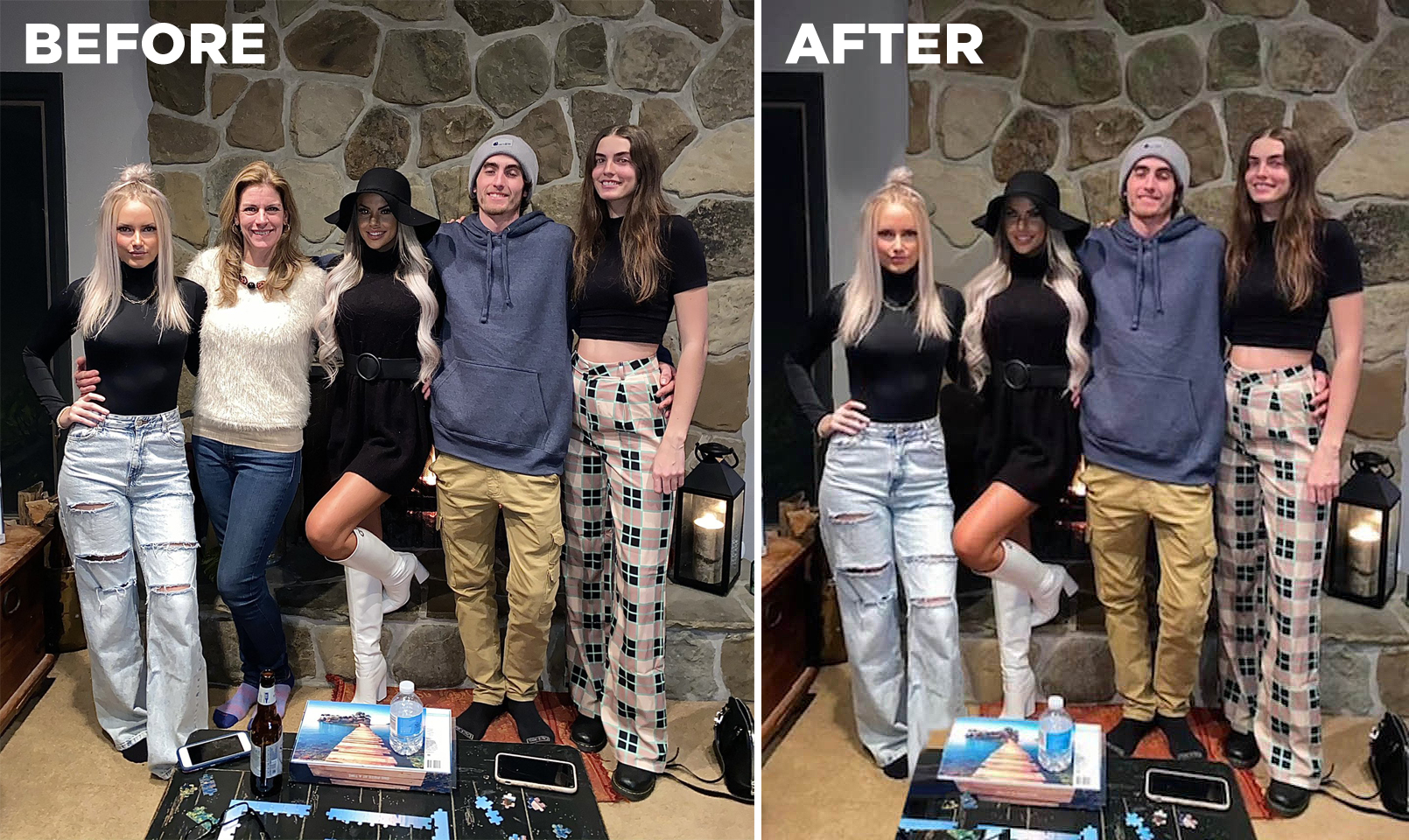 my parents are divorced and I posted the first pic and my dad took it and CROPPED MY MOM OUT I-

the SHADE?????

the SKILL??? pic.twitter.com/w657XdfVlg

— courtney (@courtmaloney) November 30, 2020
Responses
on god that's some of the best photoshop i ever seen

— Chief E (@ForeignMagnet) December 1, 2020
The effort put in to be petty😭😭😭😭 i love it so much.

— ak🦋✨🐆💖 (@Abhiru1) November 30, 2020
Why is this so well done I can't stop going between the photos

— two front teeth (@2ftbinch) December 1, 2020
Took her, her beer & her phone out pic.twitter.com/udGtyUe2Ds

— Everywhere & Nowhere (@UniversalProse) December 1, 2020
Your dad got mad editing skills tho

— alï (@fentaniil) December 1, 2020
If he did this himself, this man needs a job in graphic design lol

— Joey (@joeygabz4) November 30, 2020
and me, my father, he barely knows how to use his phone

— RAYANANAS🍍  (@UnRayananas) December 1, 2020
Share this post with a designer friend and voice your views in the comments below.