Twitter user Courtney Maloney, whose parents are divorced, posted a picture of her family on one of her social media accounts. Her dad wanted to repost the photo but didn't want his ex-wife in it. He Photoshopped her out with meticulous precision and shared the picture on his Facebook.
Courtney, impressed by her father's Photoshop work, posted the before-and-after photos in a tweet that has received over 900,000 likes and 68,000 retweets so far. Twitter users are lauding her dad's image-editing skills and the hilarity of it all. Check out the images and the responses below.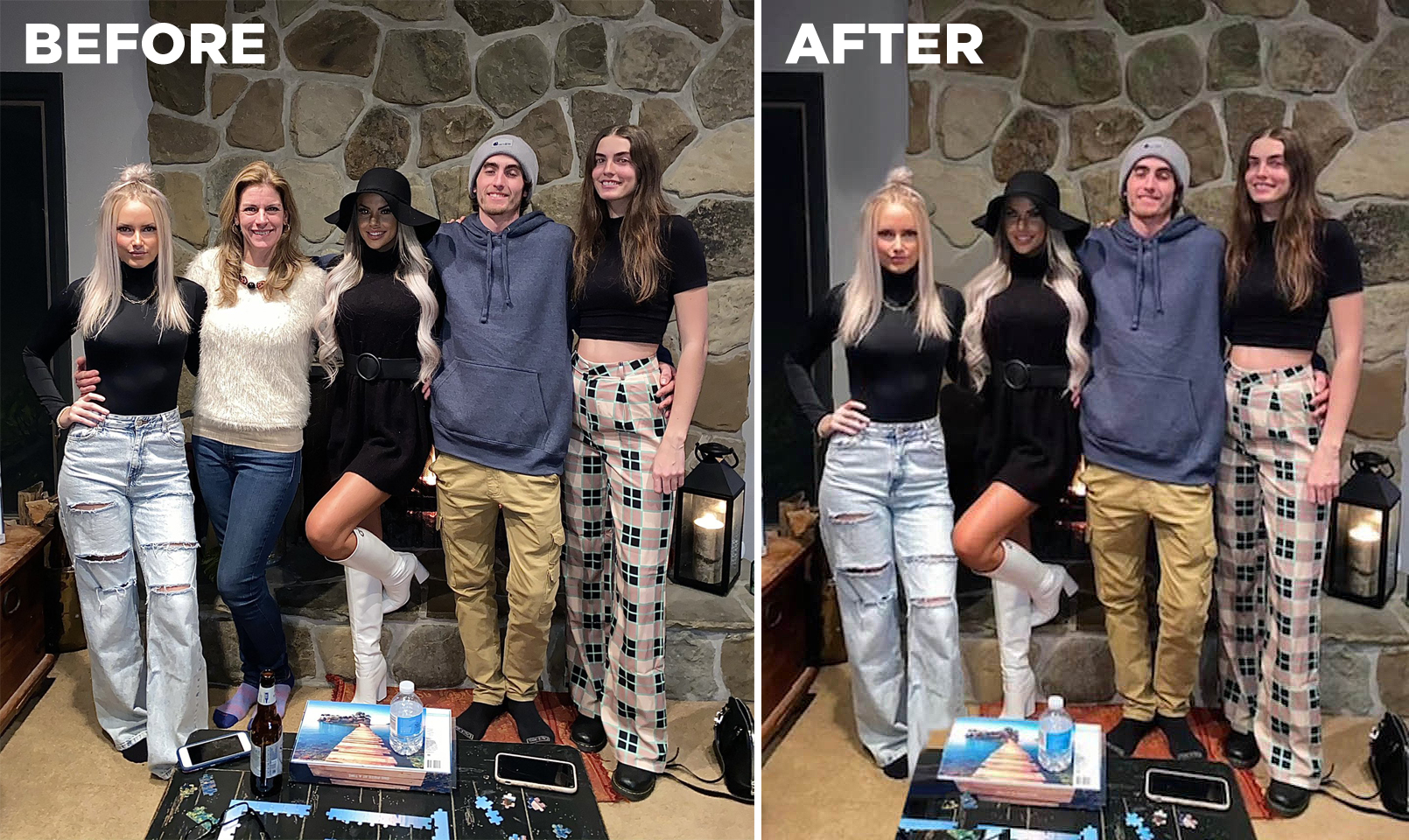 my parents are divorced and I posted the first pic and my dad took it and CROPPED MY MOM OUT I-

the SHADE?????

the SKILL??? pic.twitter.com/w657XdfVlg

— courtney (@courtmaloney) November 30, 2020
Responses
if he did this himself I'd like to hire him to edit my photos

— Kelsey Maggart (@_KelseyMaggart) December 1, 2020
The skill is soo good that you don't even notice that it was edited. Soo good to the point he removed her phone out the picture as well.

— ✨ (@ShanghaiBrat) December 1, 2020
The effort put in to be petty😭😭😭😭 i love it so much.

— ak🦋✨🐆💖 (@Abhiru1) November 30, 2020
on god that's some of the best photoshop i ever seen

— Chief E (@ForeignMagnet) December 1, 2020
Why is this so well done I can't stop going between the photos

— two front teeth (@2ftbinch) December 1, 2020
Took her, her beer & her phone out pic.twitter.com/udGtyUe2Ds

— Everywhere & Nowhere (@UniversalProse) December 1, 2020
Your dad got mad editing skills tho

— alï (@fentaniil) December 1, 2020
and me, my father, he barely knows how to use his phone

— RAYANANAS🍍  (@UnRayananas) December 1, 2020
Share this post with a designer friend and voice your views in the comments below.