Are you looking for someone who can Photoshop your ex-boyfriend or girlfriend out of a photo? Or fix your bald patch and cut some flab off your waist? Is there a favourite photo of yours that needs some minor Photoshopping to make it even better? If yes, then James Fridman is the man for the job.
The British designer is an internet star with nearly 1.5 million followers on Twitter. His Photoshop skills are the stuff legends are made of. Need a six pack? Sure. Need 18 inch biceps? Sure. Not only can Fridman make you look taller and slimmer in photos, but he can also place you next to celebrities at red carpet events, or Photoshop you standing next to the Eiffel Tower or the Taj Mahal. Check out some of his work below.
1.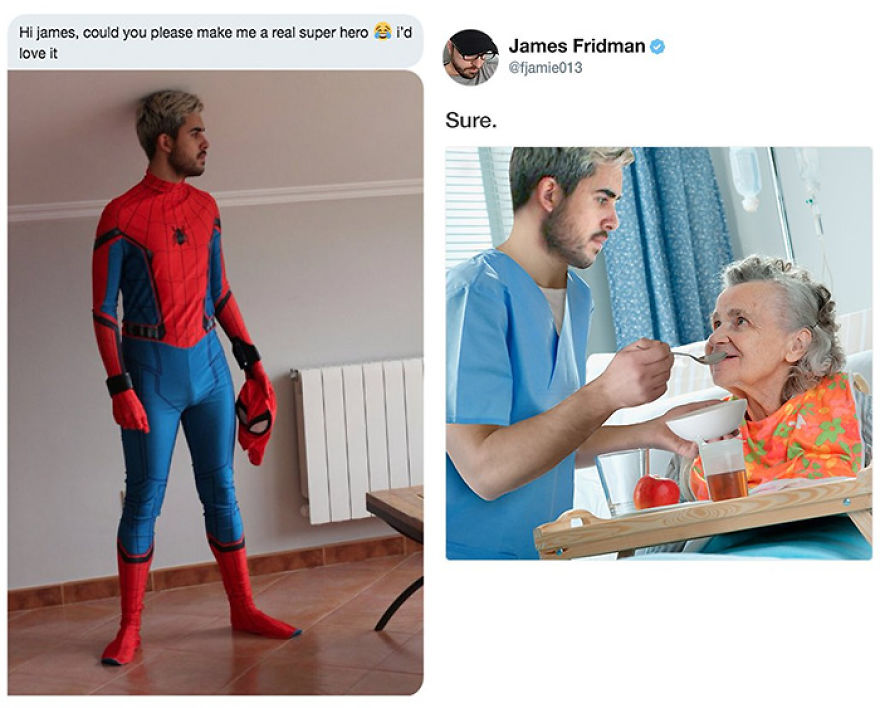 2.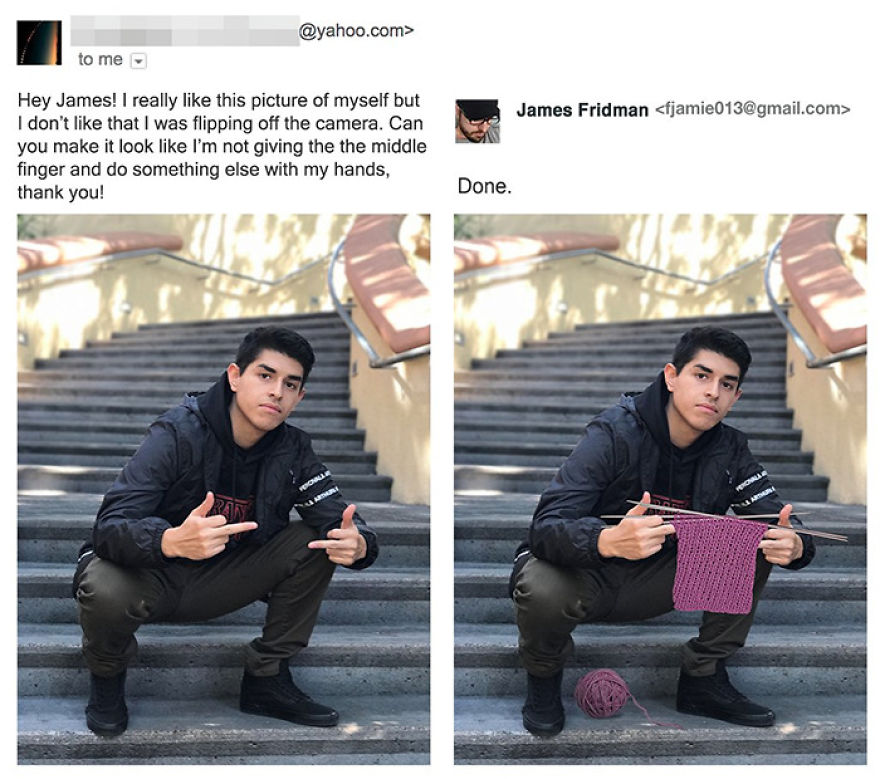 3.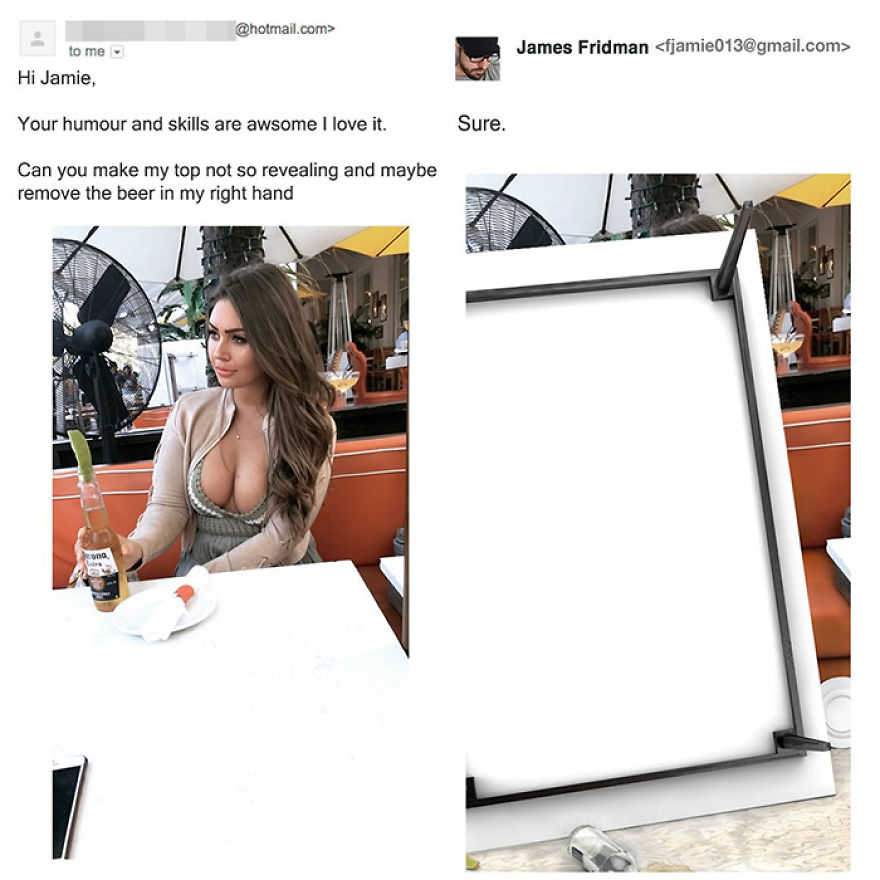 4.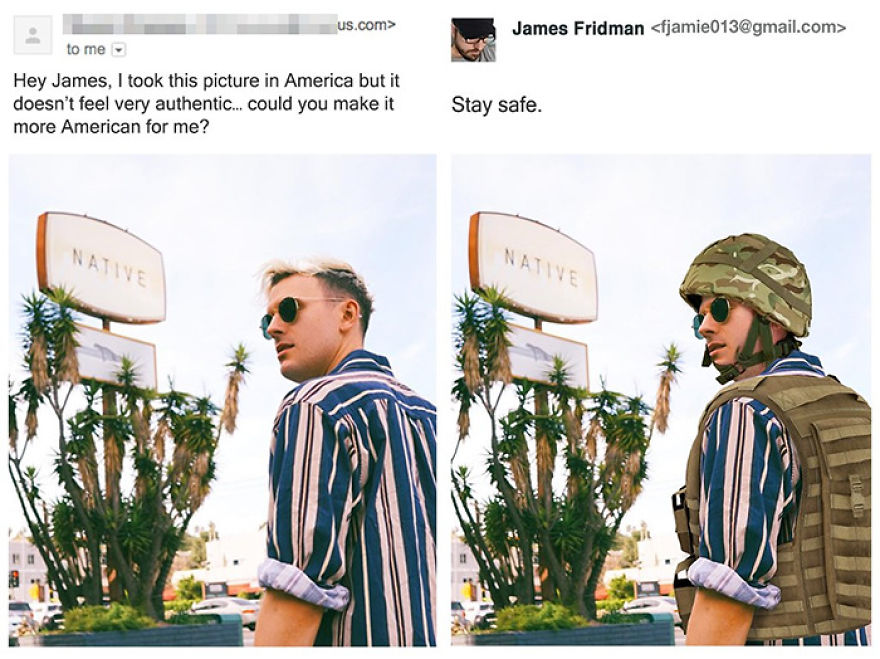 5.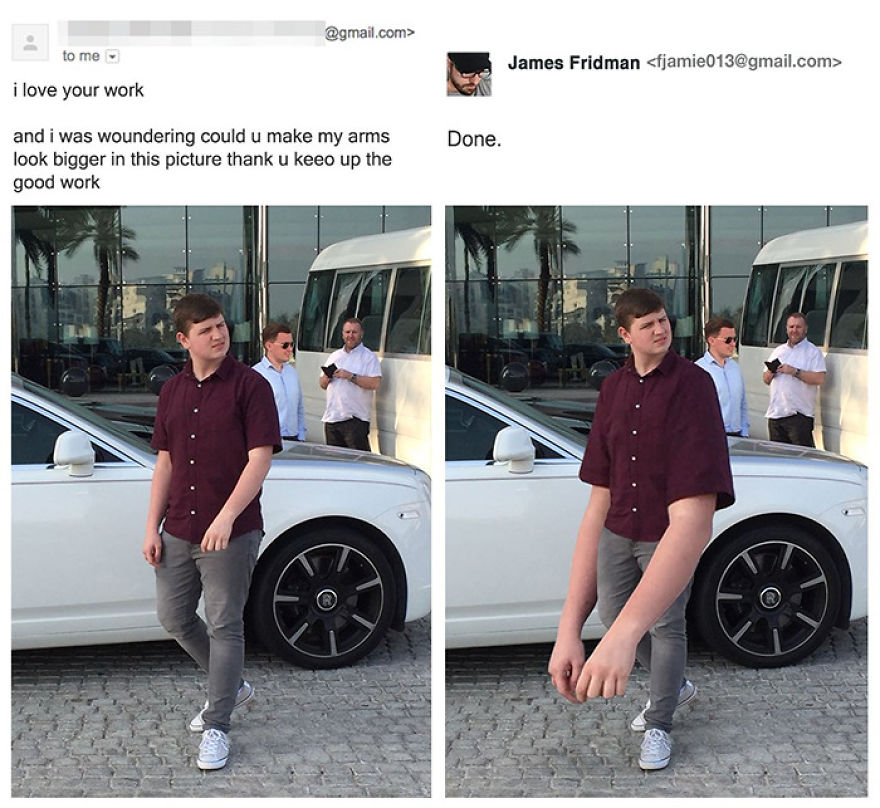 6.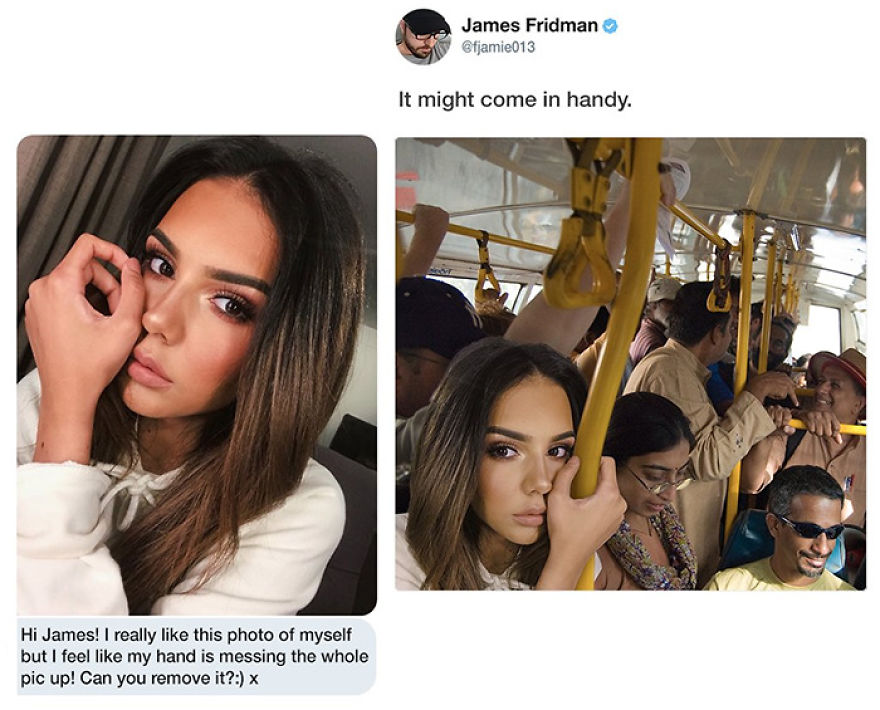 7.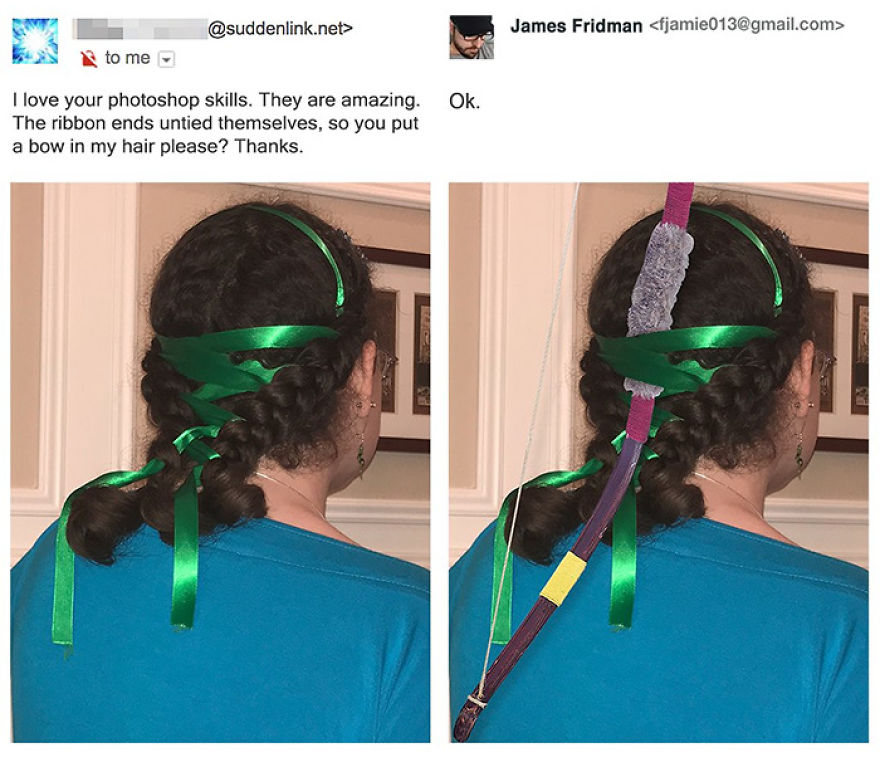 8.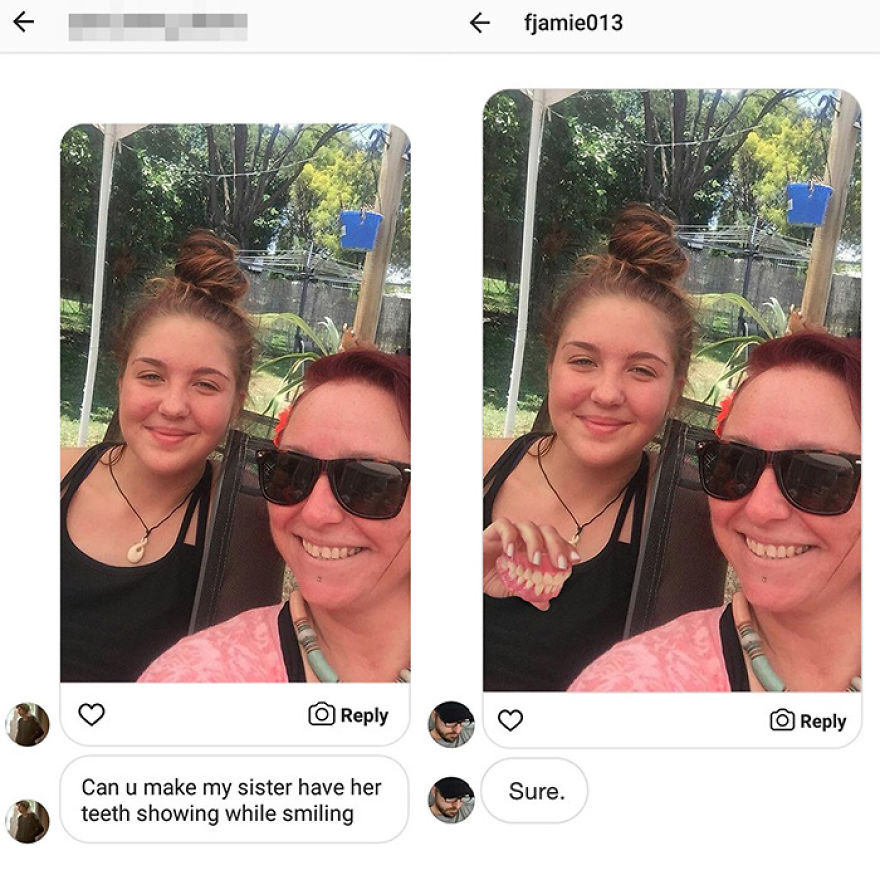 9.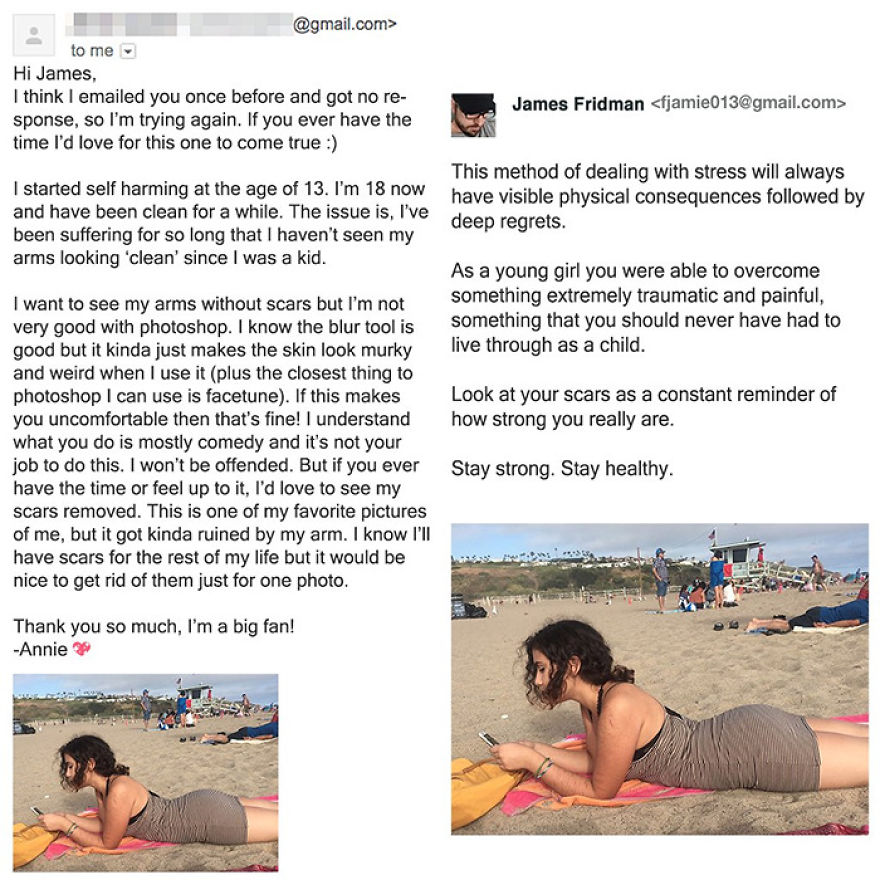 10.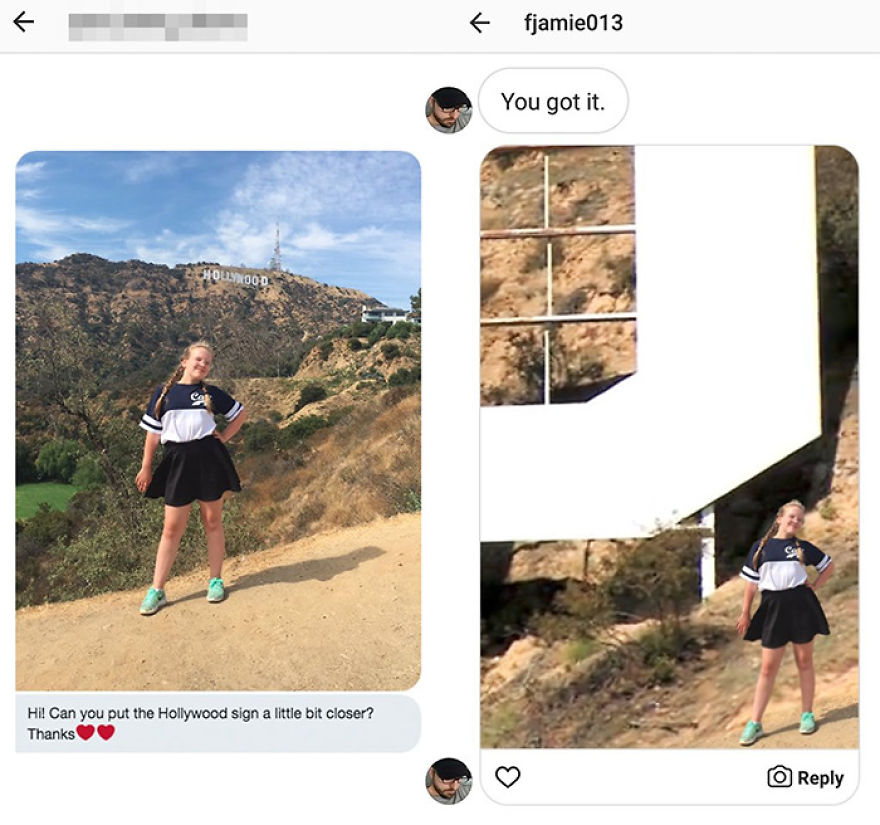 11.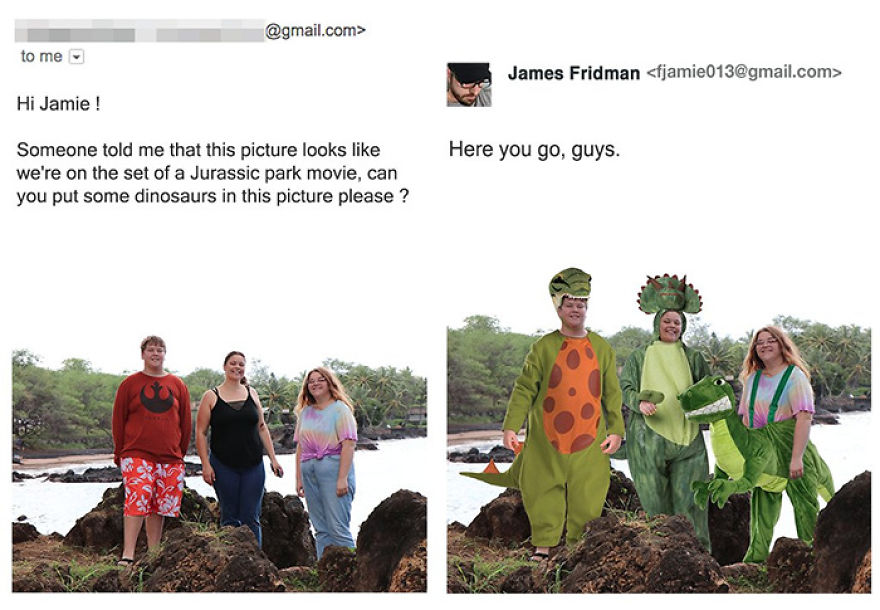 12.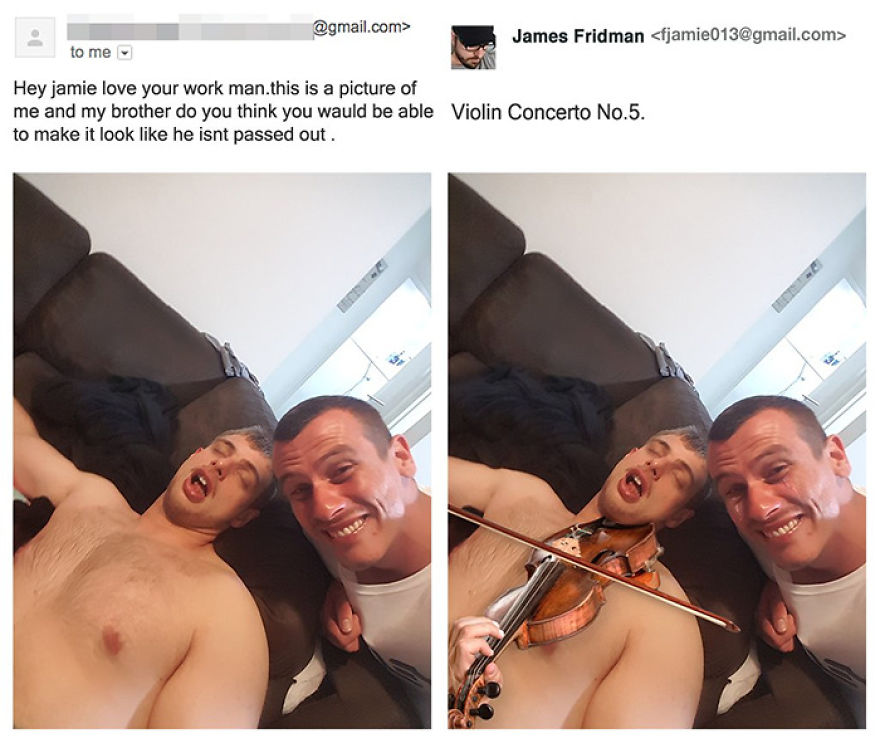 13.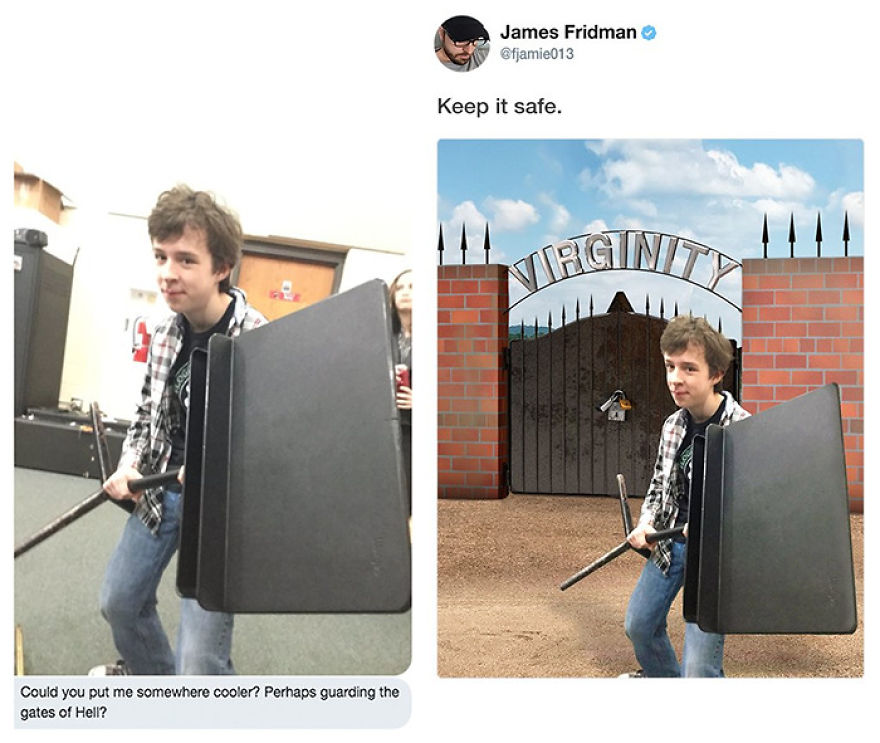 14.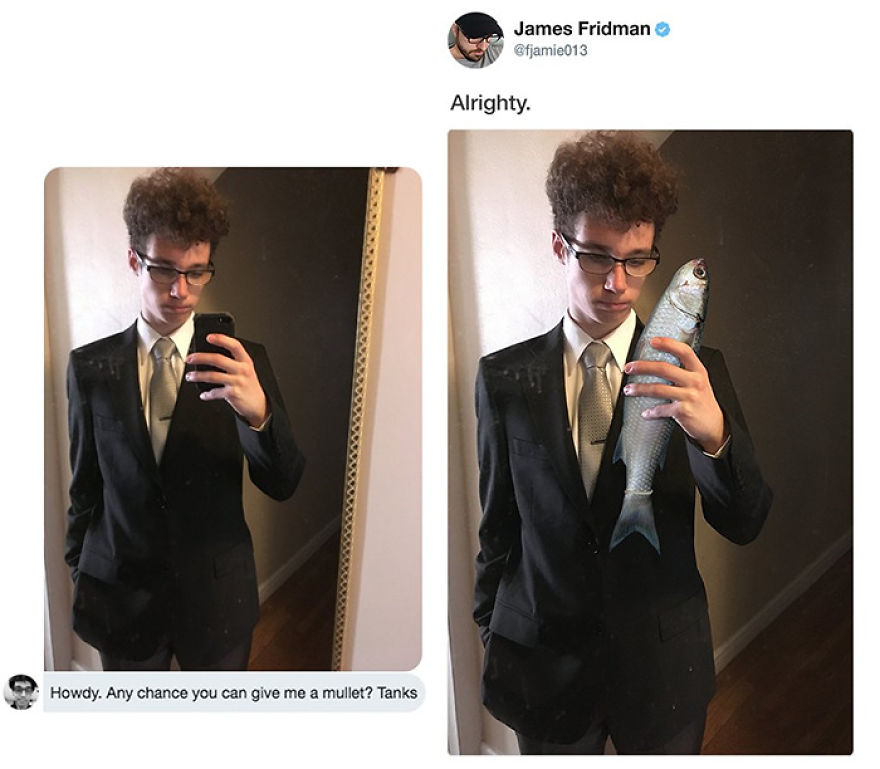 15.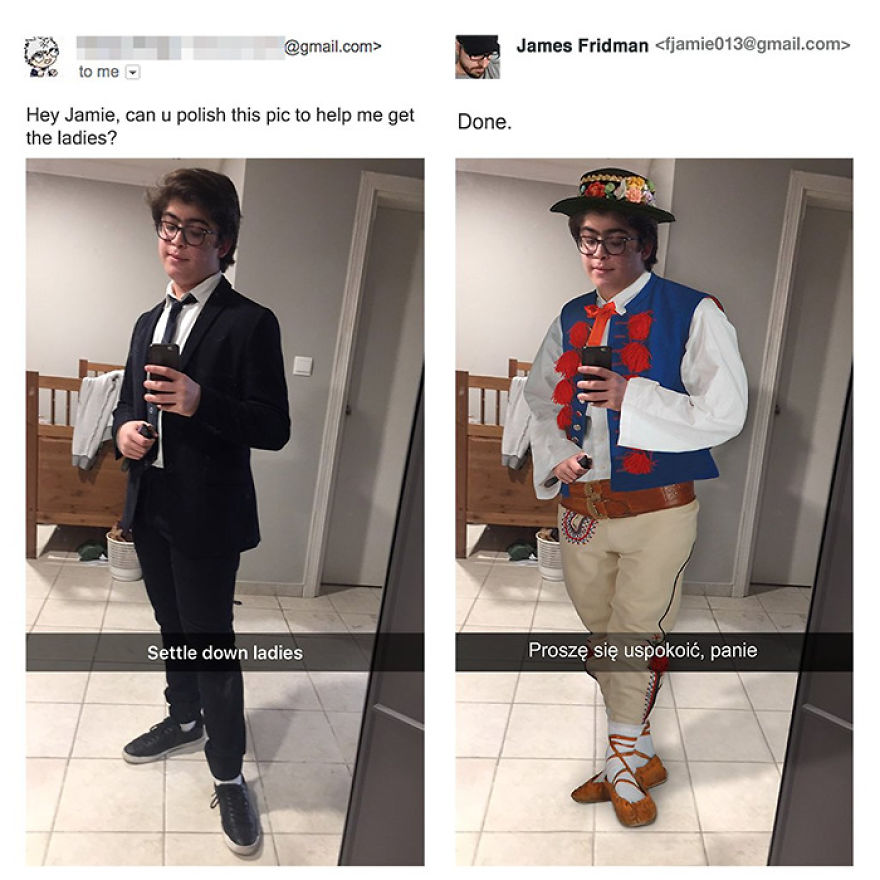 16.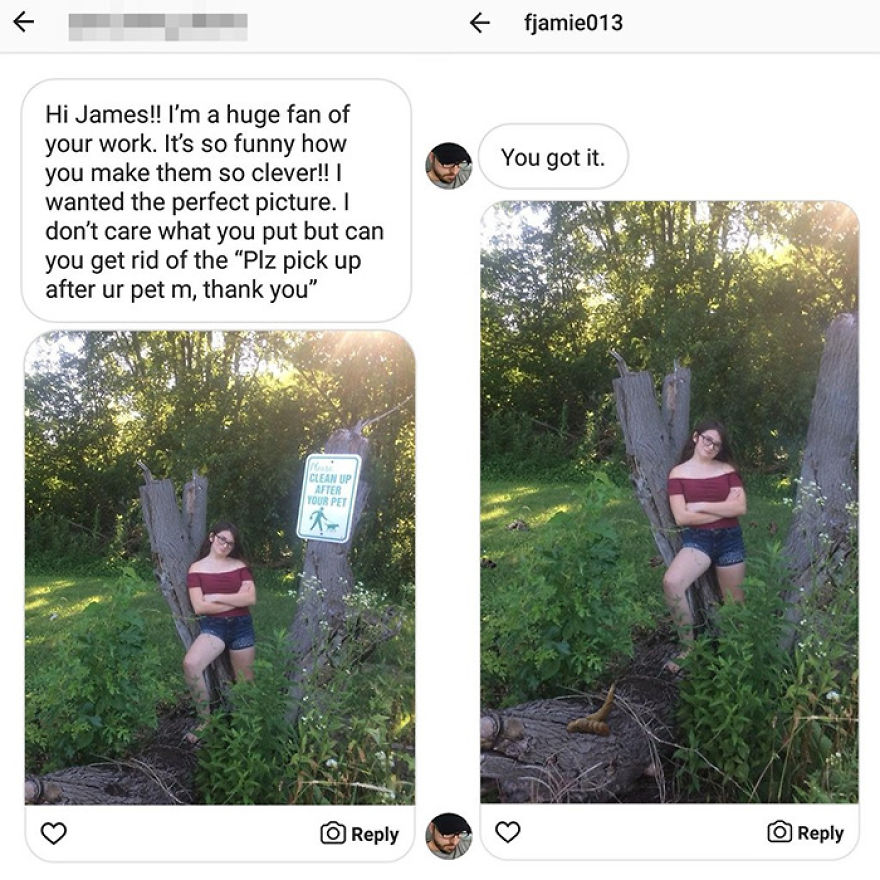 17.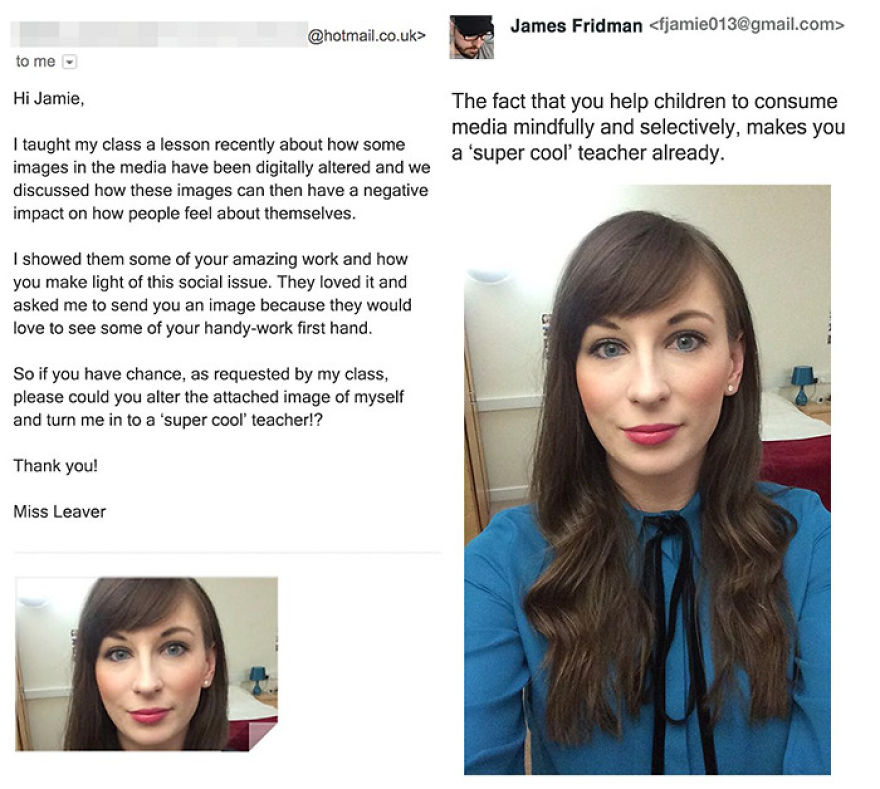 Share this post with a selfie-lover and voice your views in the comments below.