Designers often spend a lot of time deciding which typefaces to pair up and most sites just give one-sentence examples that don't offer a real preview of what the text will look like.
To make life easier for everyone, the team at Milo Themes has created a set of mock-ups that show different Google Font combinations for headline and body copy. They've used filler text from 'Humans of New York' and also featured the font size, line height and letter spacing they've used in each case. Check it out below.
1.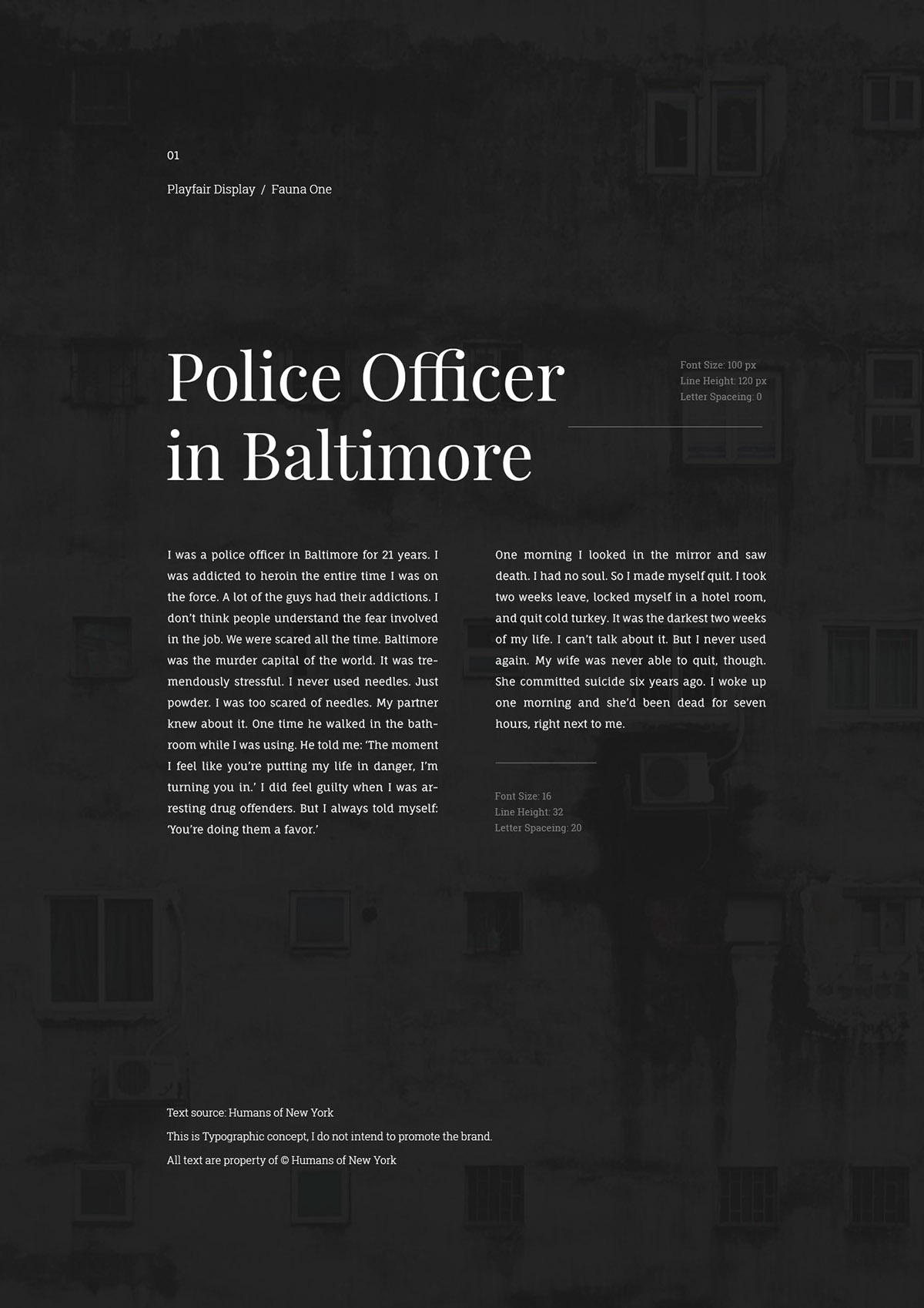 2.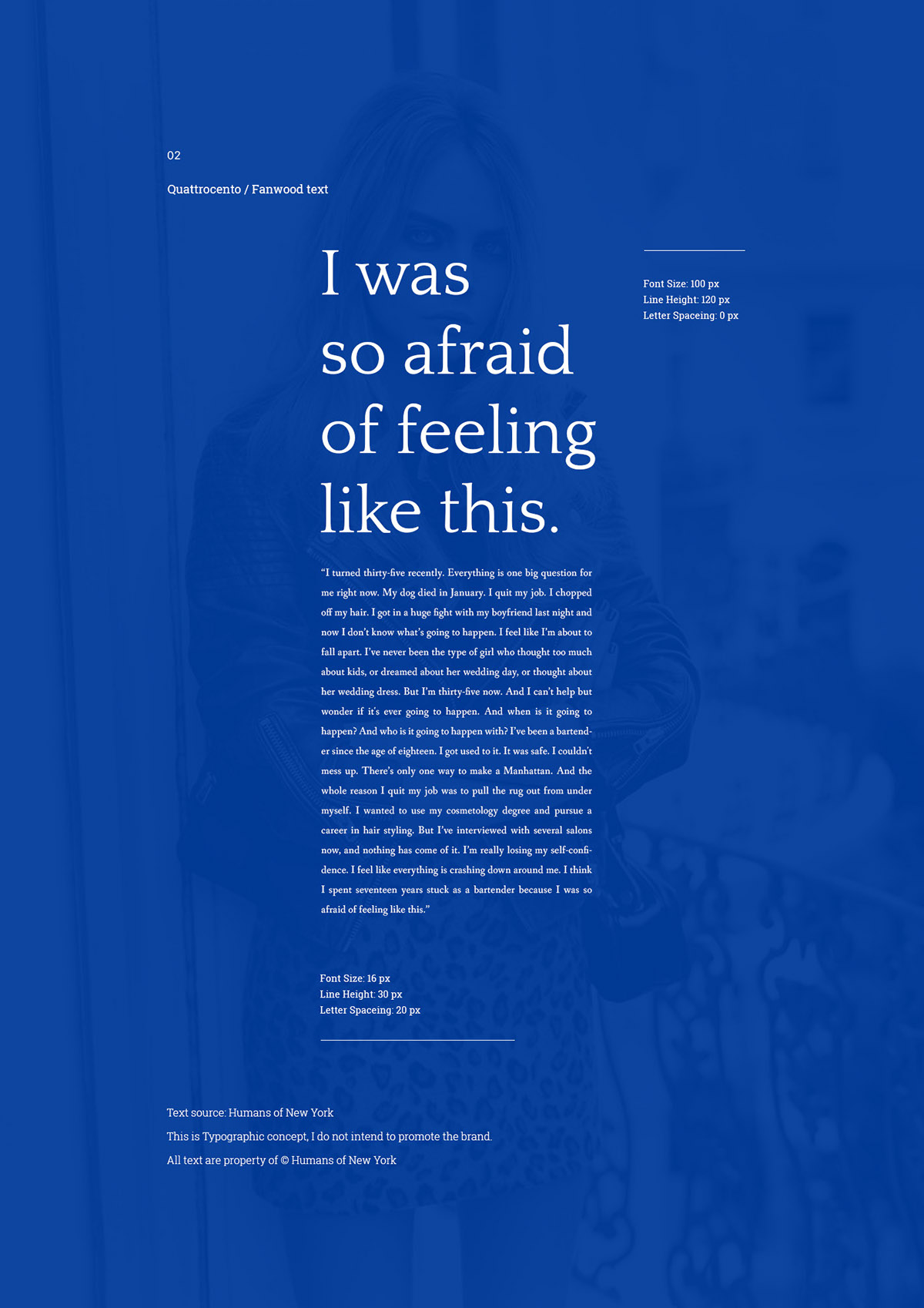 3.
4.
5.
6.
7.
8.
9.
10.
11.
12.
13.
14.
15.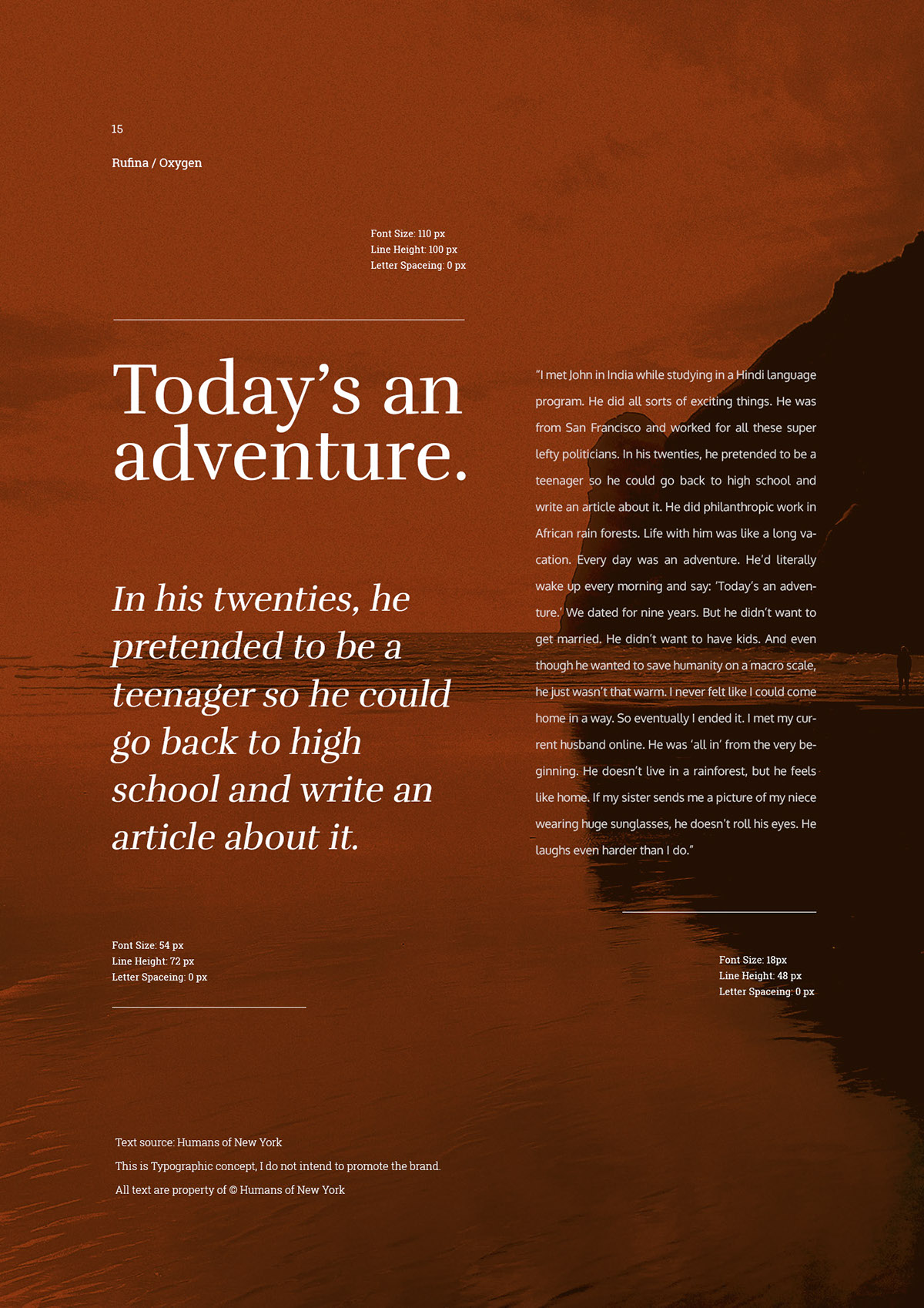 Share this post with a designer friend and voice your views in the comments below.