Previously, we featured 15 great Adobe Font combinations for your graphic, web, and UI design projects. In today's post, we look at some beautiful Google Font combinations, with the help of this excellent list by Polish designer Tom Koszyk.
Koszyk also suggests which font combinations to use for a particular type of app or website. For example, Merriweather and Libre Franklin are good choices for a news website, Playfair Display and Roboto will look great on a fashion website, etc. Check out the list below and tell us your favourite combos in the comments.
1.
2.
3.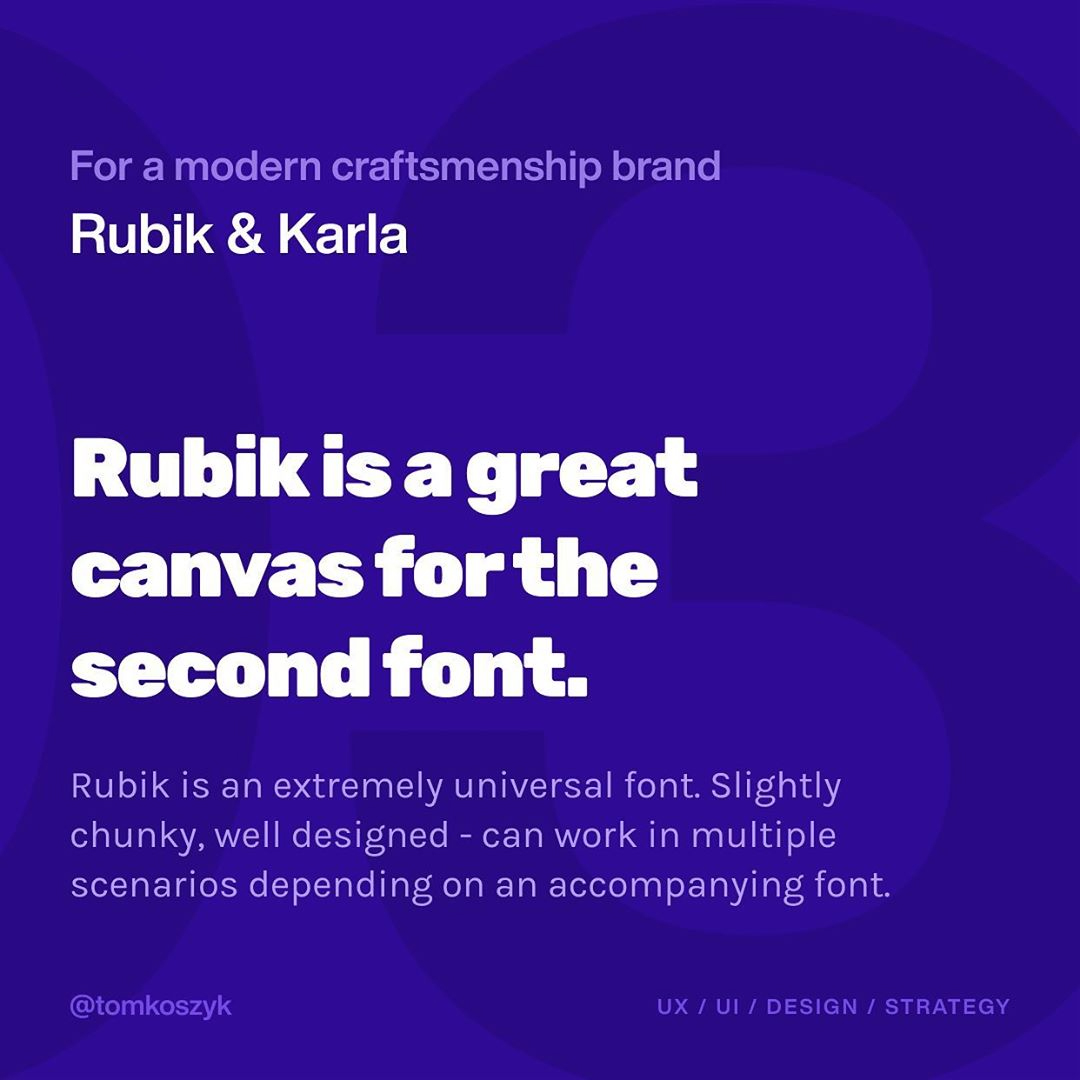 4.
5.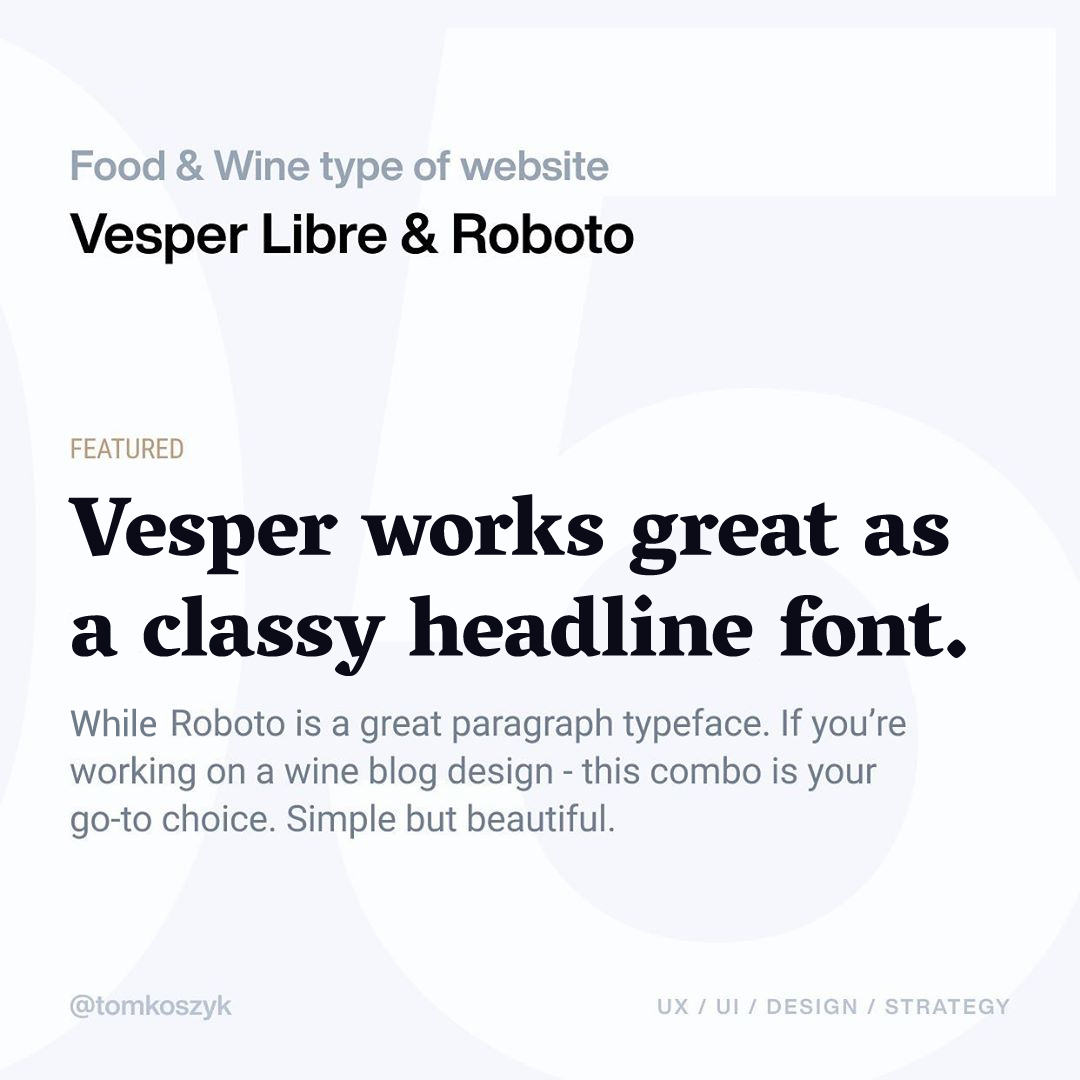 6.
7.
8.
Share this post with a designer friend and voice your views in the comments below.