Minneapolis-based creative agency Colle+McVoy has come up with an ingenious way to get employees to do the one thing everyone's lethargic about: fill their timesheets. C+M has built a device called "TapServer" that uses radio-frequency identification (RFID) and custom-written software to dispense free beer to any employee who fills his/her timesheet on time.
The "TapServer" machine
Employees just need to scan their ID cards and the machine determines wether they've filled their timesheet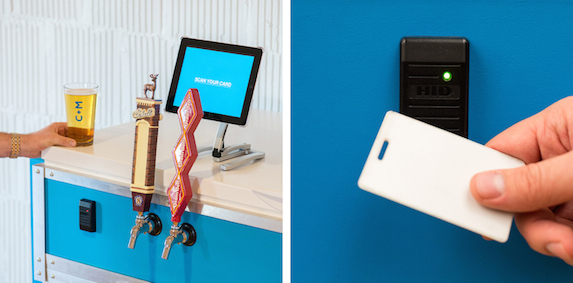 Filled timesheets = cold beer on tap
Several Arduinos, solenoids, a Node-based server and a Raspberry Pi were used to build the machine
Watch it in action below
Since launching the TapServer, employee sentiment about timesheet has improved nearly 90%. What do you think of this idea? Will free beer motivate you to fill your timesheets on time? Share this post with your agency and voice your views in the comments below.
Don't Miss: