To promote JBL's noise-cancelling headphones, agency Cheil Worldwide (Hong Kong) came up with a brilliant print/outdoor campaign titled "Block Out The Chaos" that uses optical illusions to get the message across. The first ad features illustrations of two whiny kids fighting and screaming into the ears of their mother, but she has a calm expression on her face. The white space between the kids and the mother reveals the silhouette of JBL headphones that are keeping the noise out of her ears.
Similarly, the second ad features a man between his wife and daughter who are fighting over a hairdryer. The third ad shows a boy between two barking dogs fighting over a bone. The art direction of the entire campaign is spot on. The 3D character illustrations were created by Bangkok-based CGI studio Illusion. Check out the ads below.
1.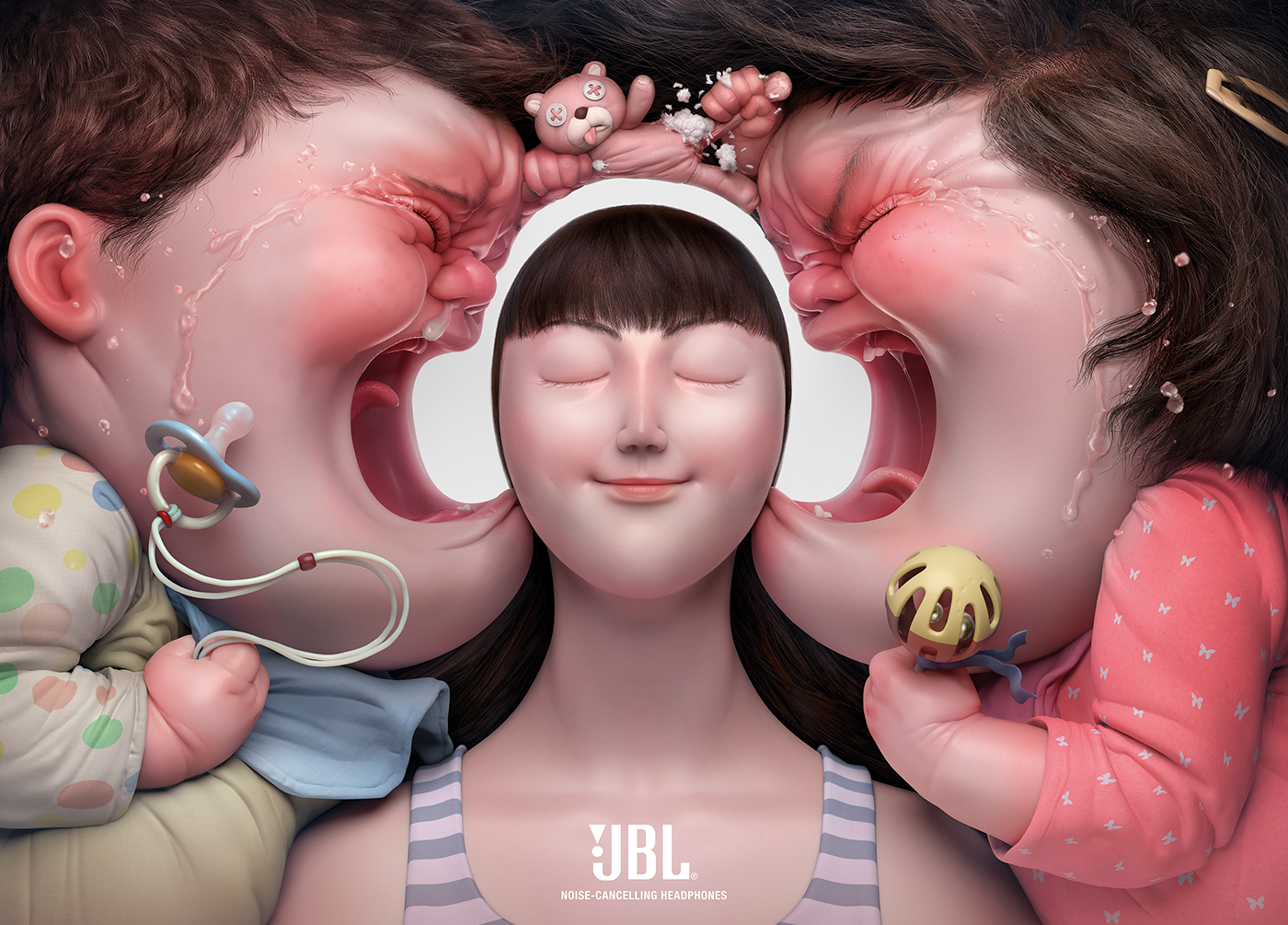 2.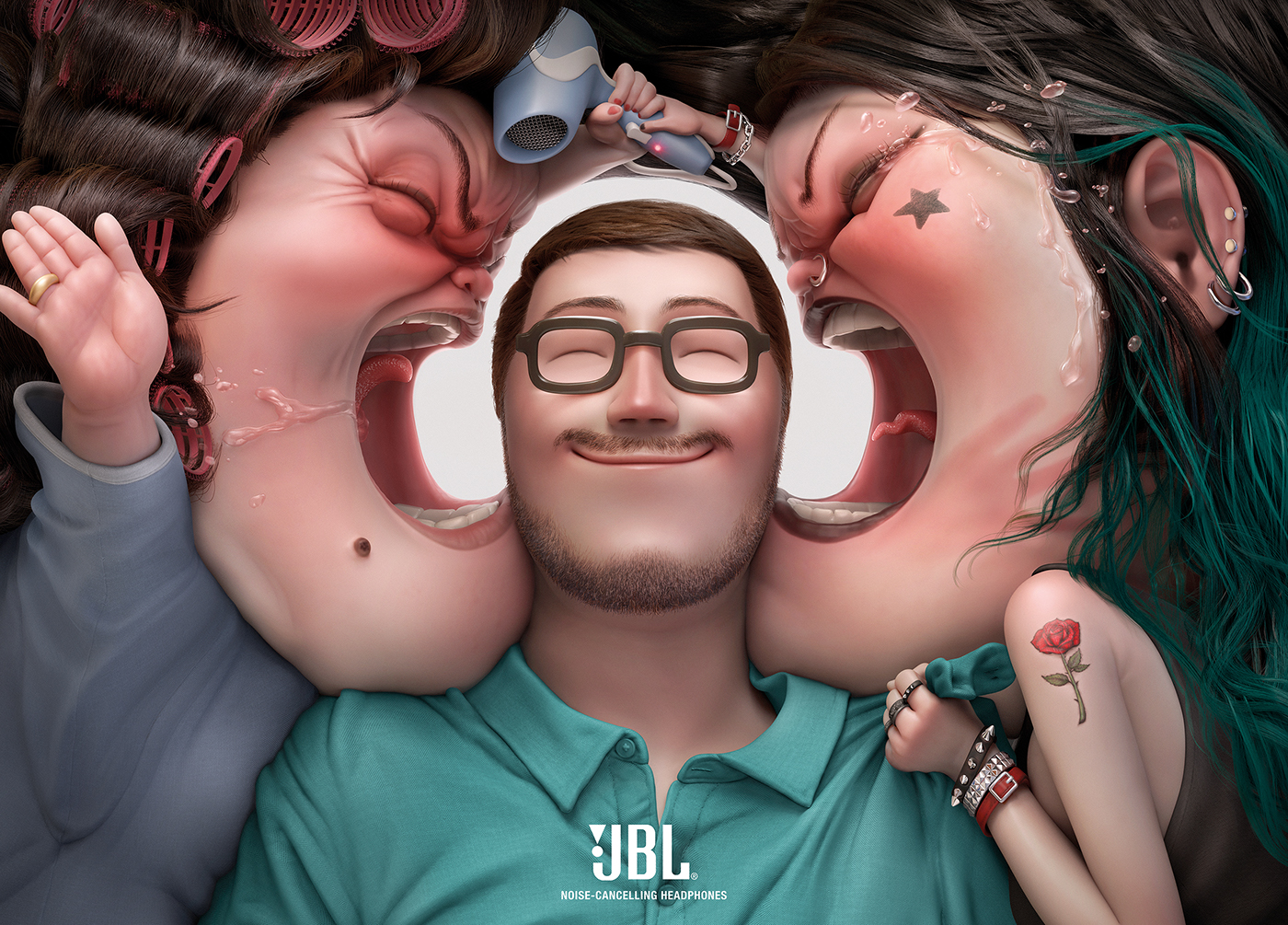 3.
The campaign won Bronze Lions in print and outdoor at the 2017 Cannes Lions Festival.
CREDITS
Client: JBL / Harman (China) Holding Co. Ltd.
Agency: Cheil Worldwide Hong Kong
Executive Creative Director: Paul Chan
Creative Directors: Lili Jiang, Ivan Au
Art Directors: Ivan Au, Toby Hong
Copywriters: Paul Chan, Lili Jiang, Keith Liu
Production Company: Illusion, Bangkok
Share this post with a creative and voice your views in the comments below.