"The difference between ordinary and extraordinary is that little extra." – Jimmy Johnson. Even something as mundane as tear-off advertising can be creatively executed if you get those brain juices flowing. Here are 15 fine examples.
1. WeightWatchers
2. Vivianne's Studio: Ballet Classes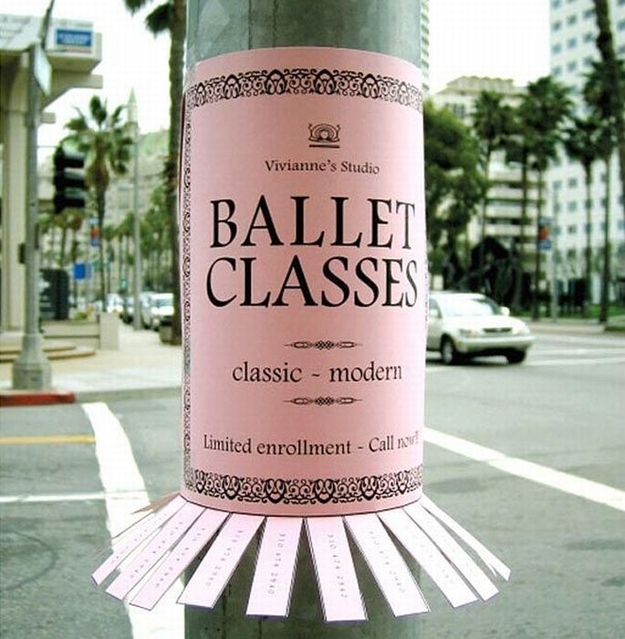 3. Hiring Computer Engineers
4. Cuttie Cut: Children's Hair Salon
5. James A.W. Mahon: Divorce Lawyer
6. Jamaican Braid Salon: Dreads
7. H. Van Haegent: Piano Teacher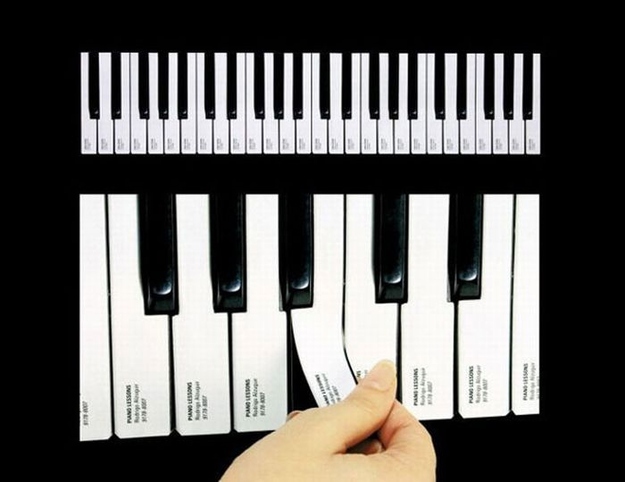 8. Strength Coach Needed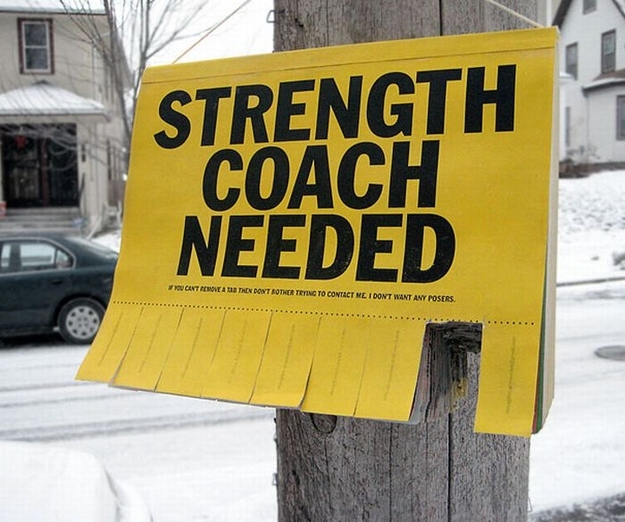 9. Liam Daly: Dental Practitioner
10. Baldness Support Group
11. Hockey Tryouts
12. Art. Lebedev Studio
13. True Blood: TV Series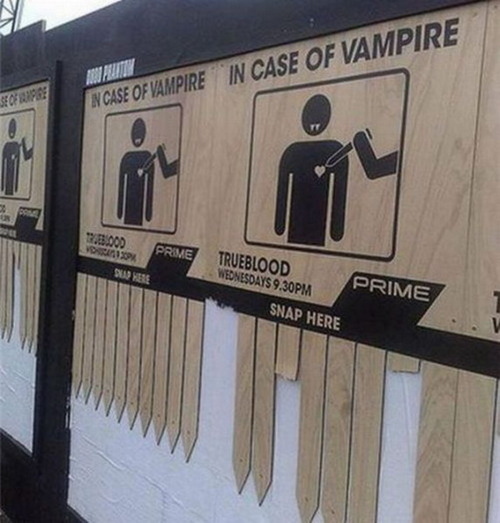 14. Zohra Mouhetta: Fitness Trainer
15. GBB: Bikini Waxing
Our favourites: no. 1, 2 and 8. What about you? Share this post with a fellow creative and voice your views in the comments below.