How often have your relatives asked you to fix their printer or computer just because you're a designer? It's like being a designer automatically qualifies you to be a software or a hardware engineer. Then there are relatives who think you need to get a "real" job like a doctor or a lawyer (basically the same profession they've forced down their children). And of course, there's always THAT relative who wants a free logo or a website.
Utah-based designer Taylor Palmer has created a series of illustrations on uxdesign.cc that show what your relatives actually think when you tell them you're a designer. Check them out below.
1. Tech Support
2. The Starving Artist
3. The Fine Artist
4. The Volunteer Freelancer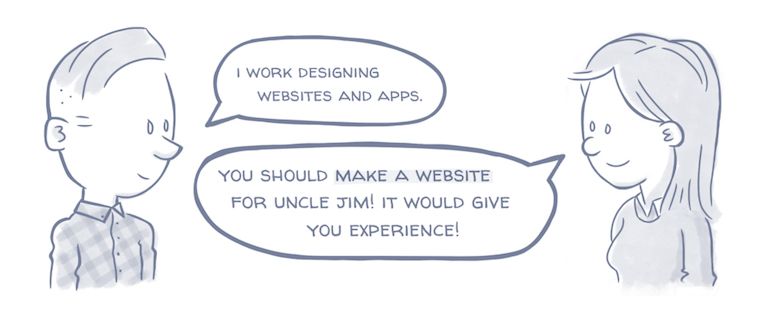 5. The Mistaken Developer
6. The Silicon Valley Hotshot
7. Almost But Not Quite
Share this post with a relative and voice your views in the comments below. All images © Taylor Palmer.