Designers and artists spend long sedentary hours at their desk which can lead to a range of health issues like obesity, back pain, neck strain, diabetes, heart disease and more. Jack Dennerlein, professor at Northeastern's Bouvé College of Health Sciences in Boston, suggests a 20-20-20 rule to counter the health risks of prolonged sitting – after every 20 minutes, walk 20 feet away from your desk for 20 seconds or more.
Creative Bloq and Bristol-based designer Simon Middleweek have put together a handy infographic that features 10 simple exercises that every designer can do at his/her desk to stay active and limber. Check it out below.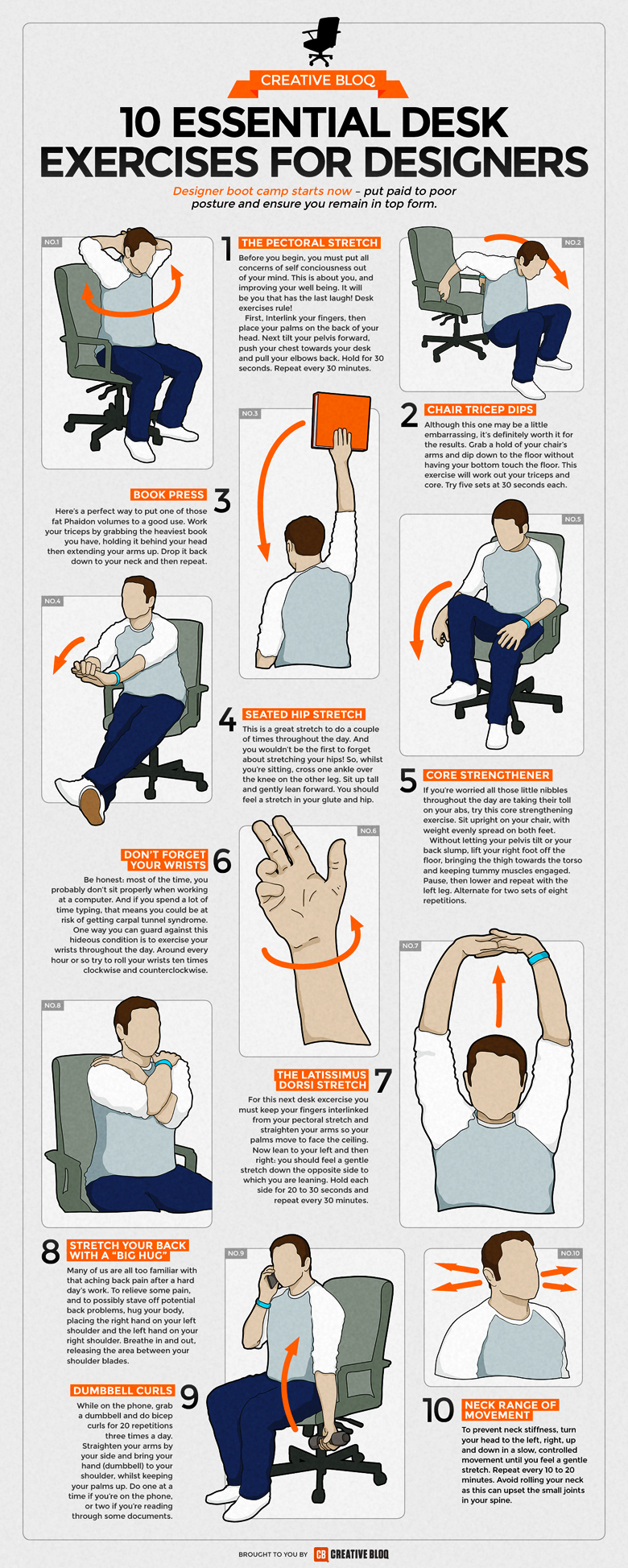 Share this post with a designer or anyone who has a desk job. Check out the recommended section below for posts you might like.