The digital graphics industry is filled with thousands of logo makers. But not all of them are up to the mark and suitable for professional branding. In this article, we take a look at the online logo maker by Wix, the second largest website building platform after WordPress.
Wix Logo Maker is a free logo maker that lets you create stunning logos with its simple and effective features. But before we explain its benefits, let's discuss the process of logo creation.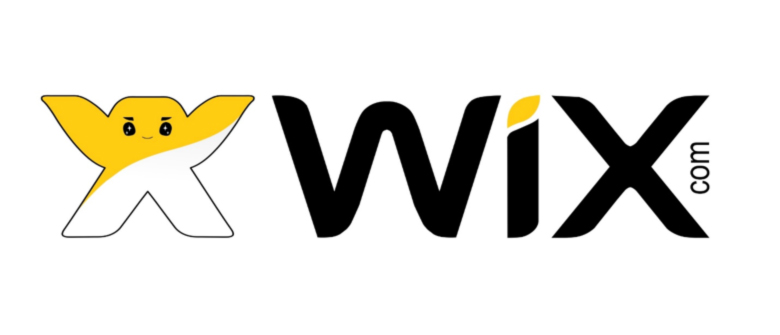 Things to keep in mind before designing a logo for your brand
Your logo is your brand identity. It should be simple yet effective. It should establish a connection with the intended audience and arouse interest in your brand. But creating a logo that covers all of these aspects is not a piece of cake. If you are thinking about designing one yourself, it'll be time consuming and will require a lot of effort. Alternatively, hiring a professional logo maker will cost you plenty of dollars.
Before you get started, you have to decide whether you have enough time to design and create the logo yourself, or if you have the budget to hire a professional designer. Another problem with hiring a professional designer is that he/she might not know exactly what you're looking for. A mutual understanding of the company's objective is necessary in order to work with a professional designer.
If you want to save both time and money, we suggest you give Wix Logo Maker a shot.
Logo Design Inspiration
If you are not sure about what kind of logo you'll be able to create, check out the vast library of logos made on Wix by different users for different industries. It might inspire you to come up a spectacular design of your own.
That's not all. You can find colors, symbols, and shapes that best suit your brand and define your company. For example, most companies use blue because it stands for confidence, trust, and reliability. Red stands for passion, appetite, and excitement. Green symbolizes nature, wealth, and conservation.
Your logo should have meaning and purpose. Establishing an effective brand identity is important.
Wix Logo Maker Features
One of the best features about Wix Logo Maker is that you don't have to draw anything. Just answer a few questions about your company. The logo maker will interpret your thoughts, and display them graphically on your screen within seconds. After that, you can add fonts, colors, special effects, templates, and much more. You can even customize the shape and overall design of your logo. But before you begin, make sure you look at different logos in your niche. You'll get ideas as to what other businesses in your niche are doing and it might help you create something extraordinary that will appeal to your prospective customer.
A good logo helps your consumers recognize your brand. It should be unique and simple, yet memorable. With Wix Logo Maker, you can turn your thoughts and ideas into graphics and illustrations within no time. It can help you create an original and unique design that explains your product, service, as well as your brand vision. The logo maker lets you create beautiful shapes, lines, and text to help you illustrate a story with your logo.
5 easy steps to create your logo with Wix
1. Get inspired by popular logo examples available in Wix's logo library
2. Create a logo that conveys your brand identity effectively
3. Choose the colors, shapes, fonts, and templates that make your logo appealing
4. Check if your logo design matches up to current trends
5. Download your design from Wix
You can download your logo in various file formats such as JPEG, BMP, PNG, etc. To print your logo on different platforms (from business cards to large billboards) you can download the files in high-quality vector SVG images. Vector files let you print your logo in any size without losing quality.
More features of Wix
Wix has a huge stock of templates and logo design shapes. You can import files from your PC and customize the logo from scratch. The drag and drop options work like a charm, making the design process fun and interesting. What makes Wix an efficient logo maker is its ability to convert your thoughts into graphical illustrations with ease. You can download the files for free. You can also opt for the premium version of Wix that will let you keep the FHD images and SVG of the logo files.
To sum it up, Wix will help you create the perfect logo even if you zero skills in logo designing.