Wether you liked the film or not, you would have surely been impressed by the incredibly slick graphics and user-interface elements that proved to be a visual delight for general audiences and design-lovers alike. GMUNK and his GFX team are the ones behind these brilliant UIs & displays. Quite an 'effective team' we have to admit :). Check out the coolest bits from the film in this video montage below
Functionality and minimalism were the key elements behind the design process. Vika's super-slick Light Table was the kind of workstation you'd love to lay your hands on.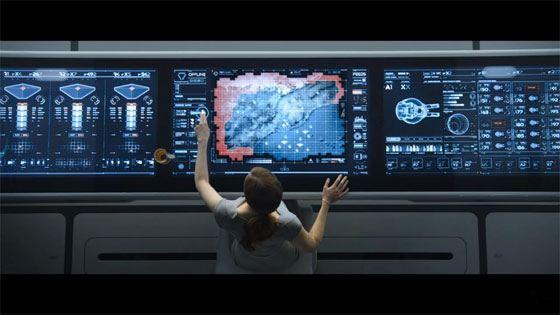 Much care was taken to ensure design consistency between multiple UIs from the Light Table to Jack's Bubbleship to the heads-up displays (HUDs) on all the machinery, drones, guns and other equipment. Functionality was given precedence over excessive GFX usage.
Know more about this project here. Share this post with fellow graphic artists and your VFX-loving friends. Have something to add to this article? Use the comments below.
Don't Miss: