Movies In Color is an intriguing project by LA-based designer Roxy Radulescu. She derives light, medium and dark color palettes from movie stills and merges them into a 21-color spectrum.
The idea came to Roxy while watching Skyfall (2012) when she was intrigued by the cinematography of the film. After creating a color palette for the movie she decided to start a blog, which now comprises of a whopping 388 movie stills from the past 75 years. Here are some famous ones.
Gravity (2013)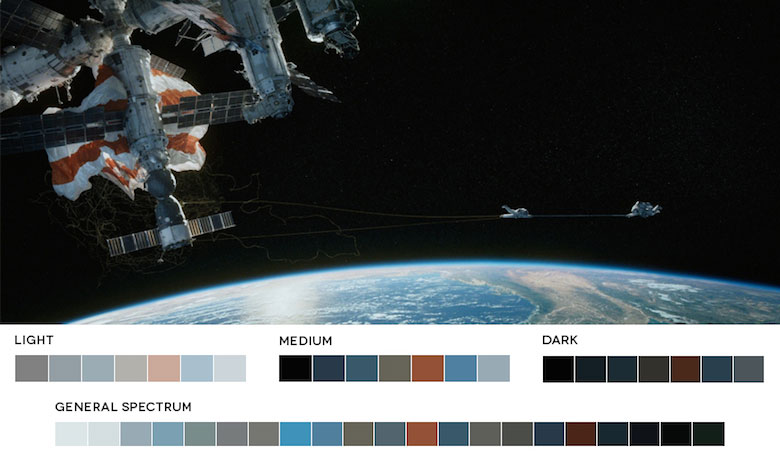 The Wolf of Wall Street (2013)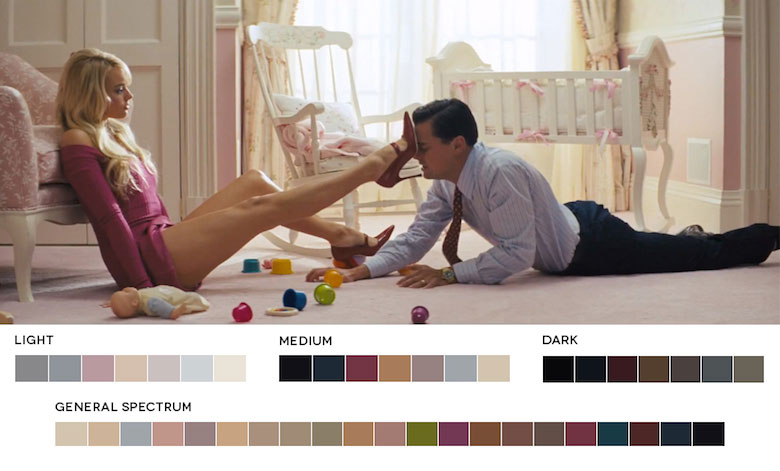 American Hustle (2013)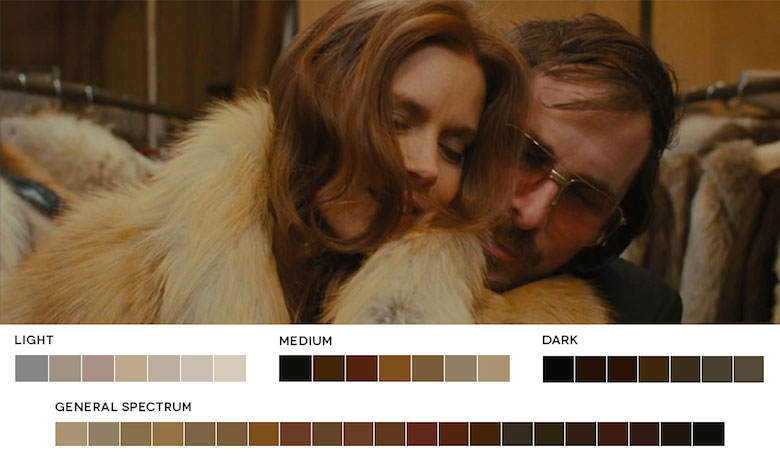 Argo (2012)
Django Unchained (2012)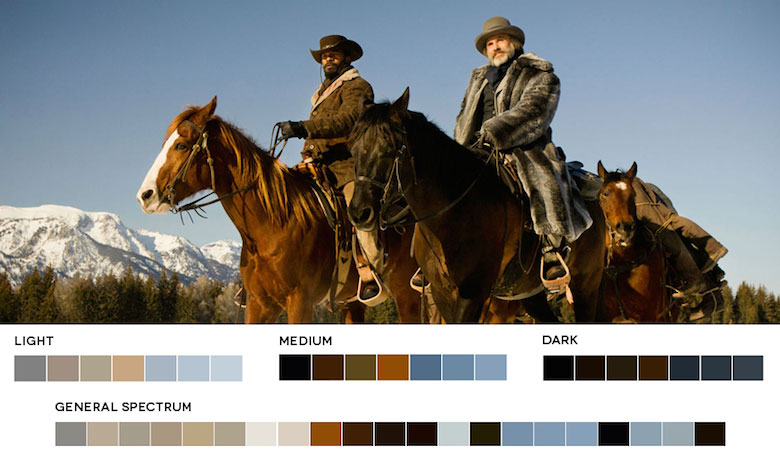 Life of Pi (2012)
Inception (2010)
The Dark Knight (2008)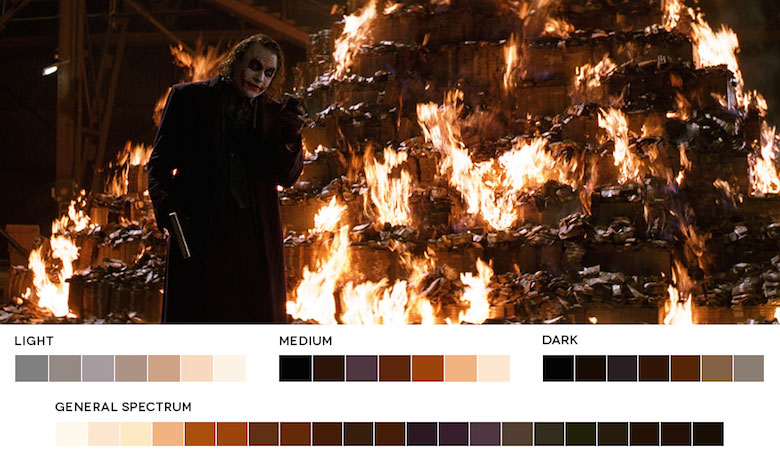 The Departed (2006)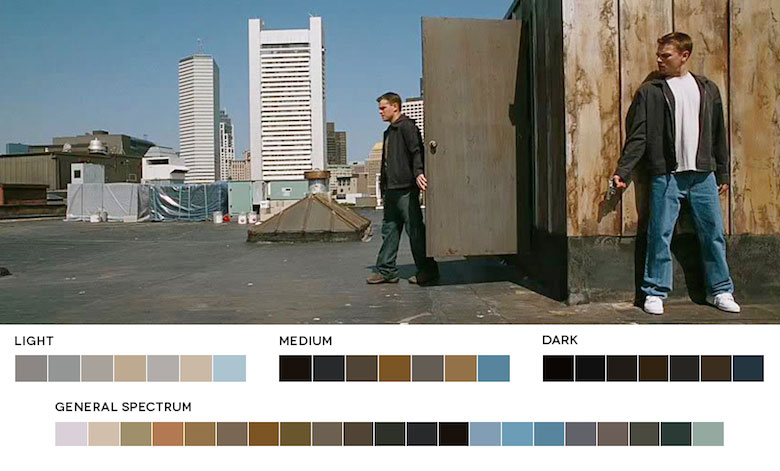 The Aviator (2004)
Finding Nemo (2003)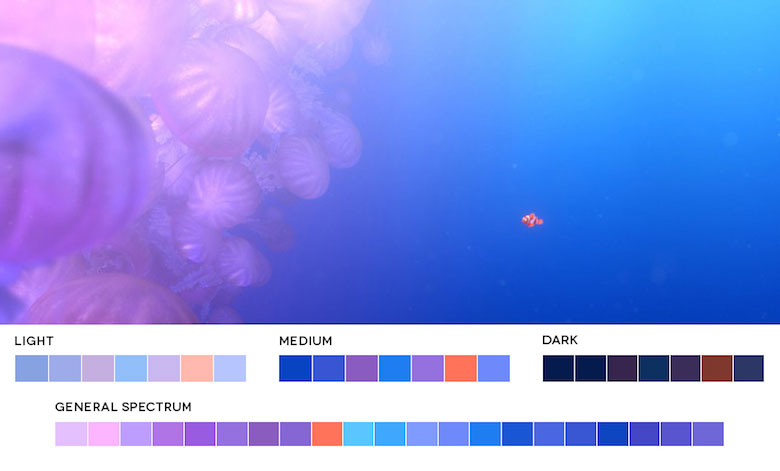 Kill Bill: Vol.1 (2003)
Black Hawk Down (2001)
Ocean's Eleven (2001)
Gladiator (2000)
American Beauty (1999)
Good Will Hunting (1997)
Se7en (1995)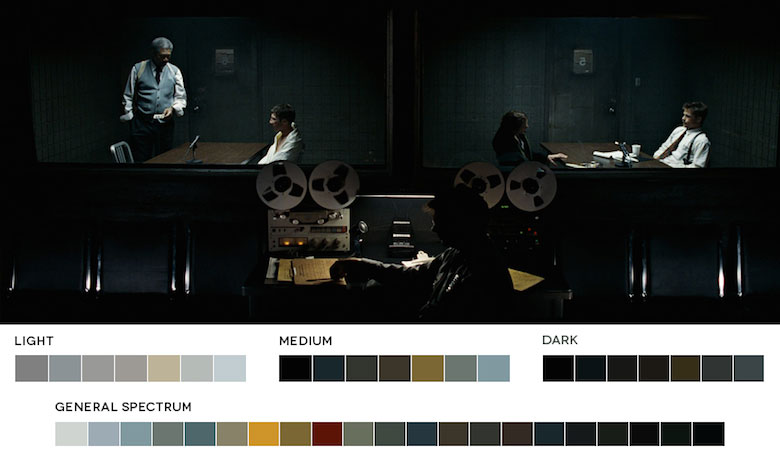 Forrest Gump (1994)
Pulp Fiction (1994)
Jurassic Park (1993)
Schindler's List (1993)
Ghostbusters (1984)
Scarface (1983)
E.T. the Extra-Terrestrial (1982)
Raiders of the Lost Ark (1981)
Close Encounters of the Third Kind (1977)
Taxi Driver (1976)
Jaws (1975)
The Godfather (1972)
2001: A Space Odyssey (1968)
Lawrence of Arabia (1962)
Gone With The Wind (1939)
Which one's your favourite? Share this post with a designer or a movie buff and voice your views in the comments below.