You've seen it a million times but do you really remember what it looks like?
Cognitive researchers at Johns Hopkins University conducted a study in which participants were asked to pick out the correct form of the lowercase looptail 'g' from four options.
72 percent of participants chose the wrong one.
Which is the correct one?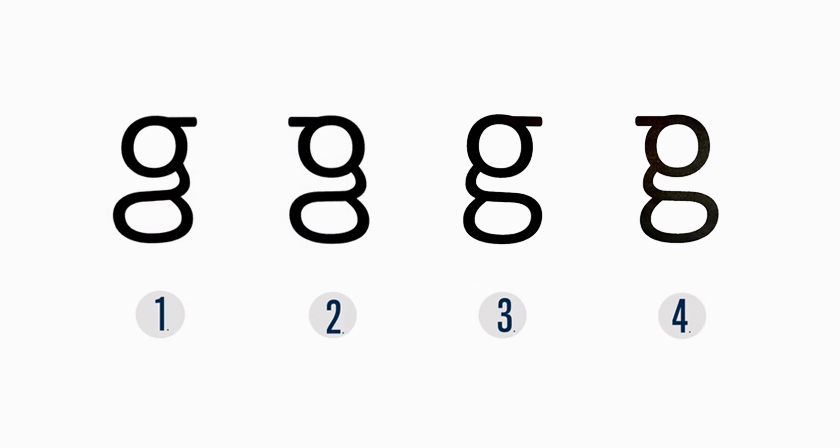 The answer is in the video below
JHU researchers believe that the reason for this confusion is because people are writing less and less nowadays. Learning to write plays an important role in learning to read.
Watch the research video
As they say, the devil's in the g-tails!
Share this post with a friend and voice your views in the comments below.