Have you ever given a client two "options" of the same design just because you weren't able to decide which font was better? Have you ever force-fitted the golden ratio on to a logo just to impress the client? If yes, then know this – you are not alone. We've all done the same at some point or the other.
Creative Market has compiled a list of funny lies that designers often tell their clients (specially the difficult ones). From "golden ratios" to "international recognition", if you're a designer, you must have used at least one of these inflated jargons in your professional career. Check them out below.
1.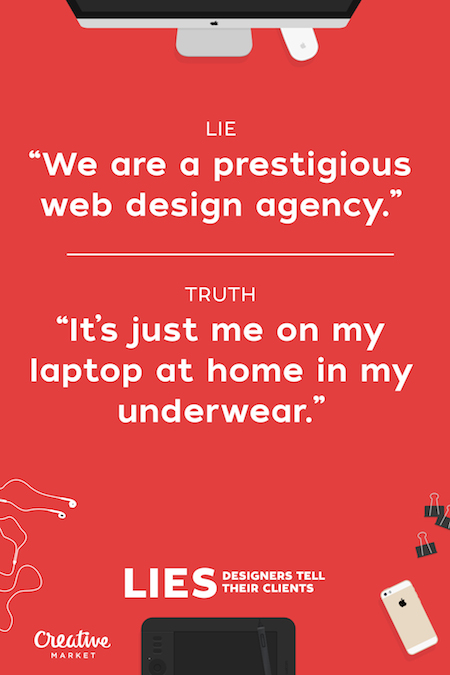 2.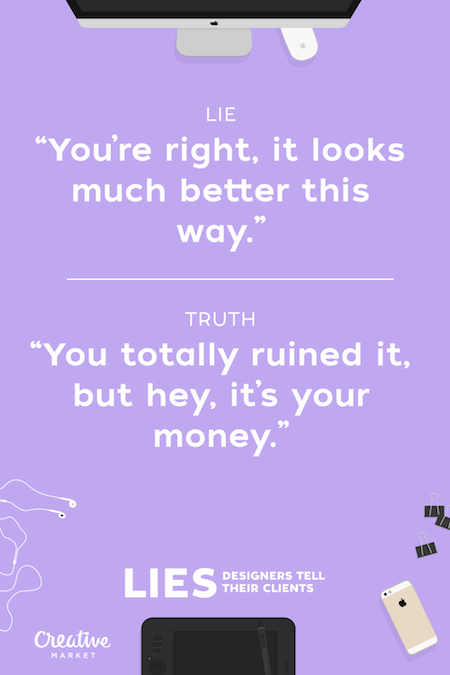 3.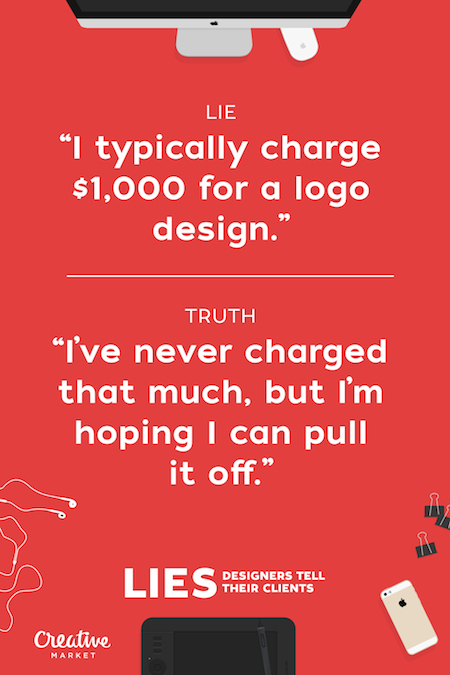 4.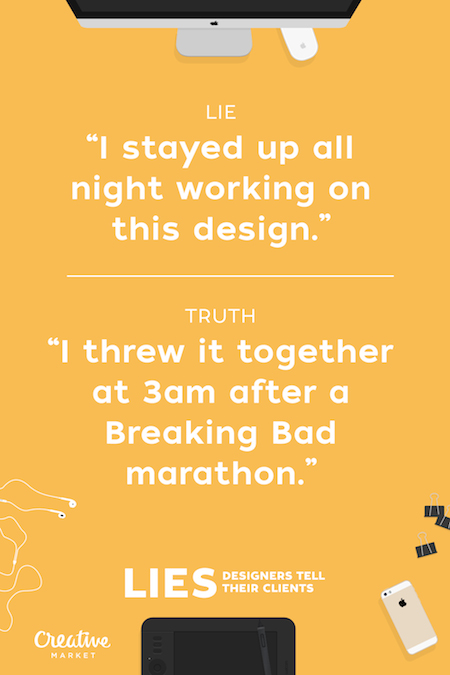 5.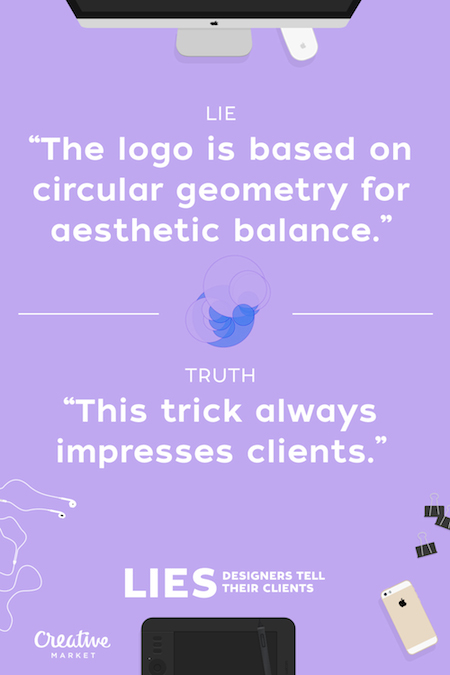 6.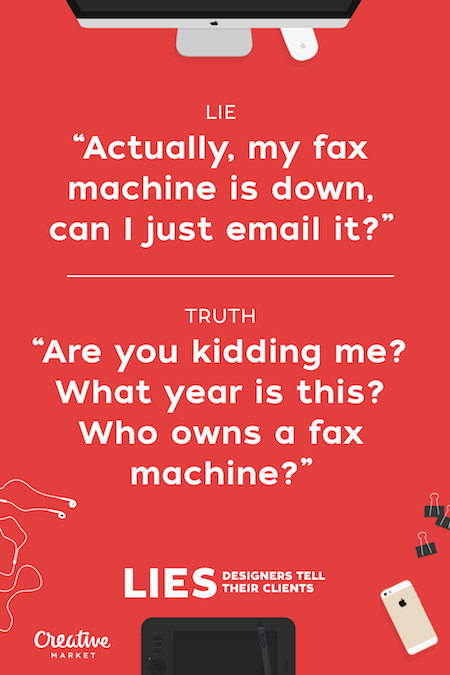 7.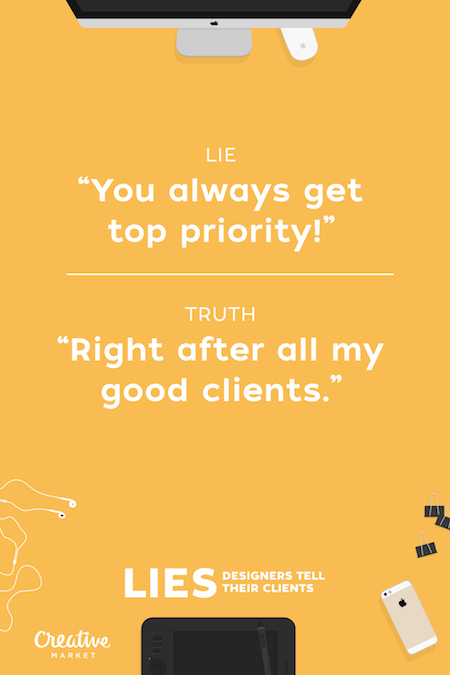 8.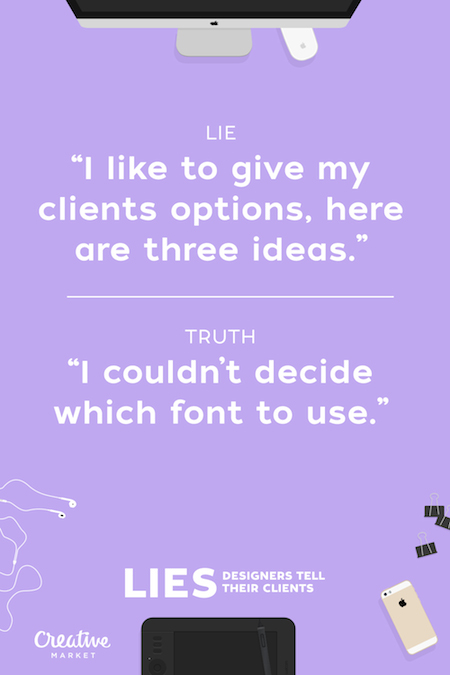 9.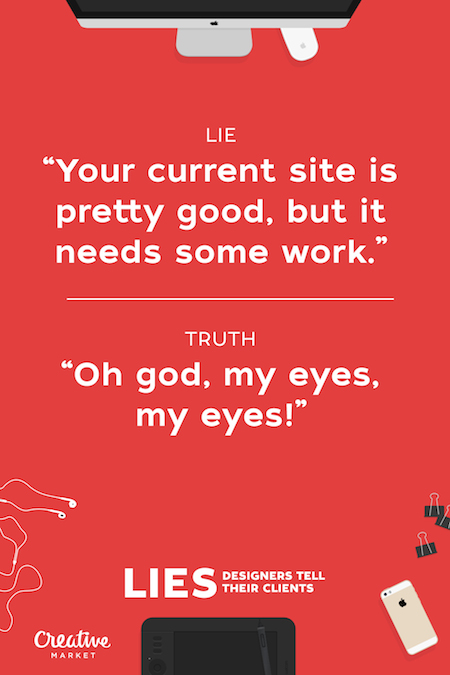 10.
11.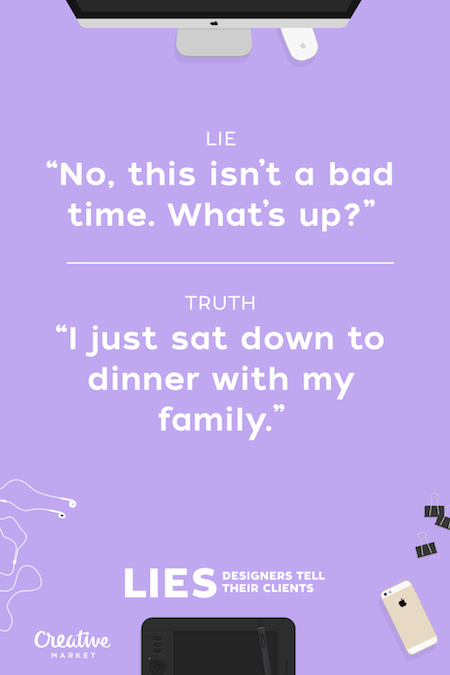 12.
13.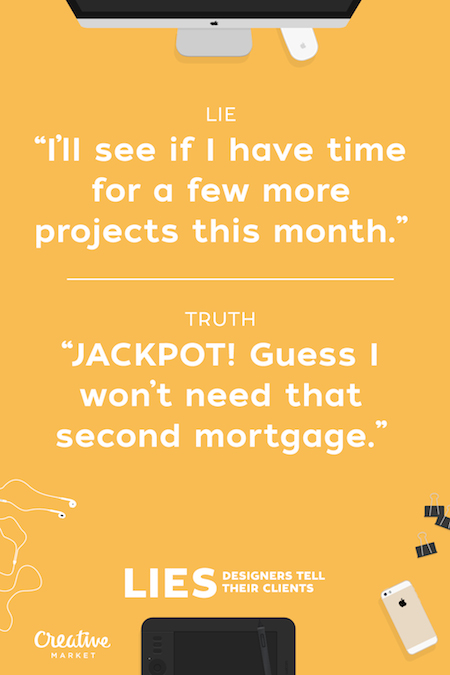 14.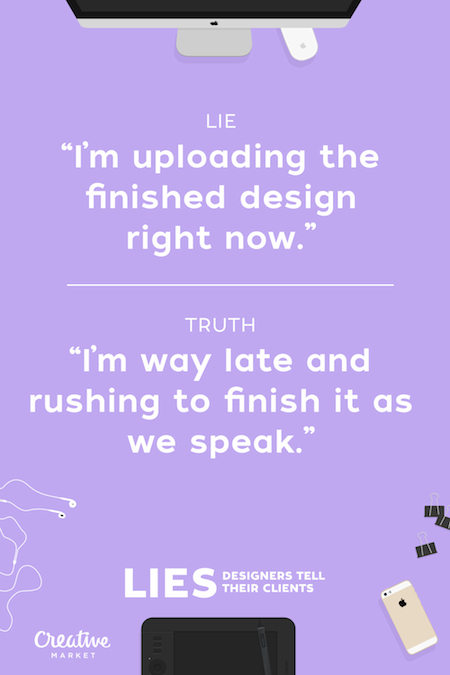 15.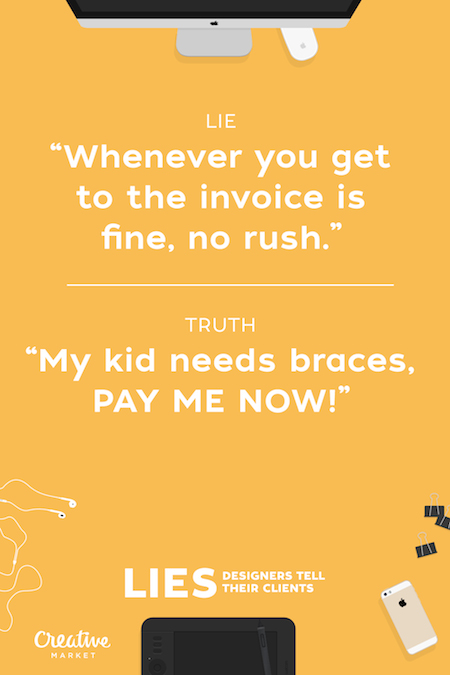 16.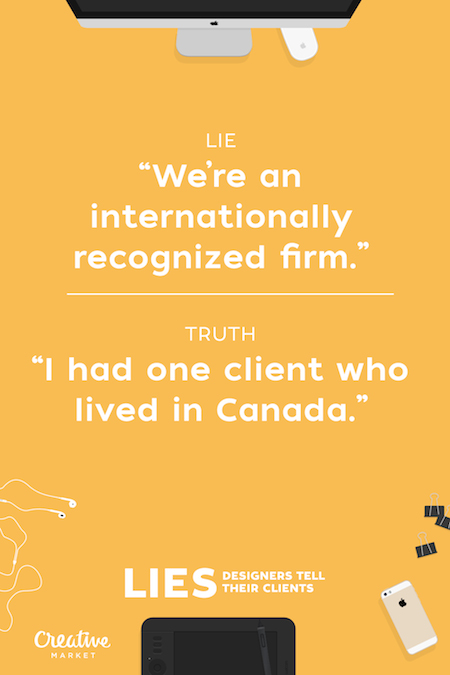 17.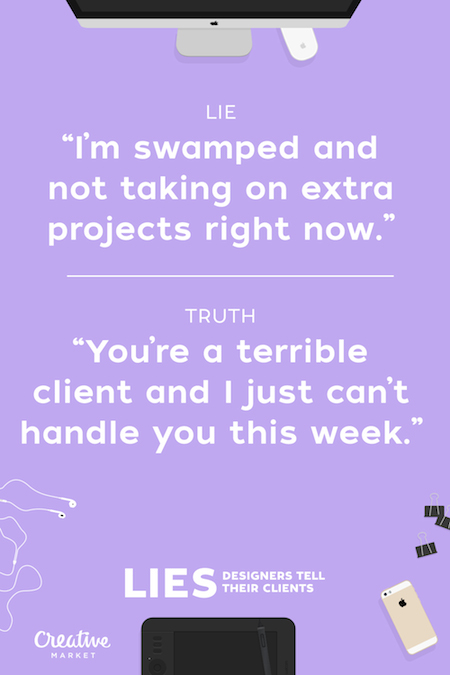 18.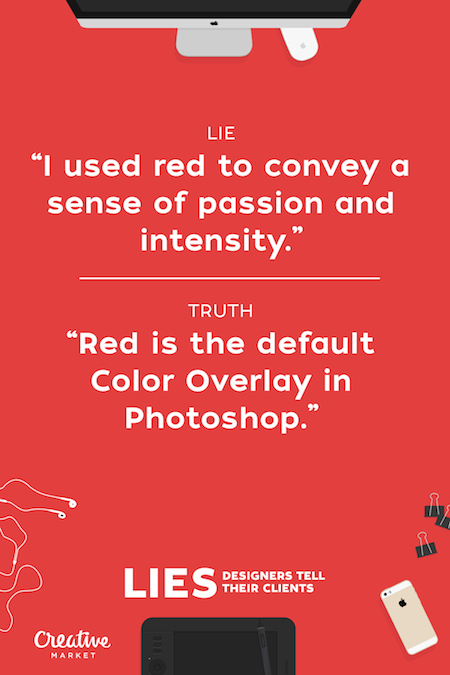 19.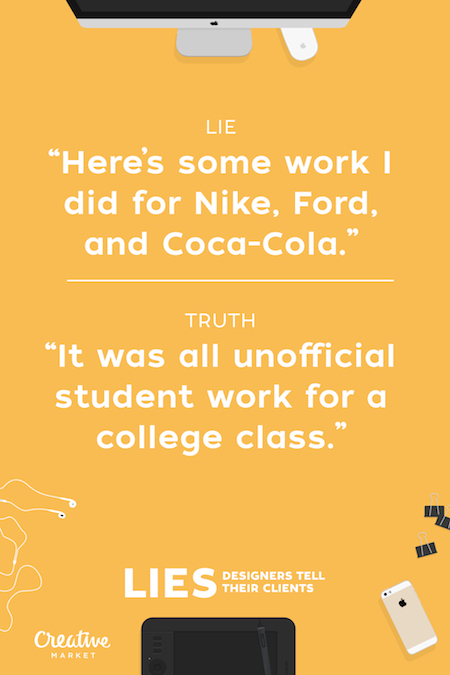 20.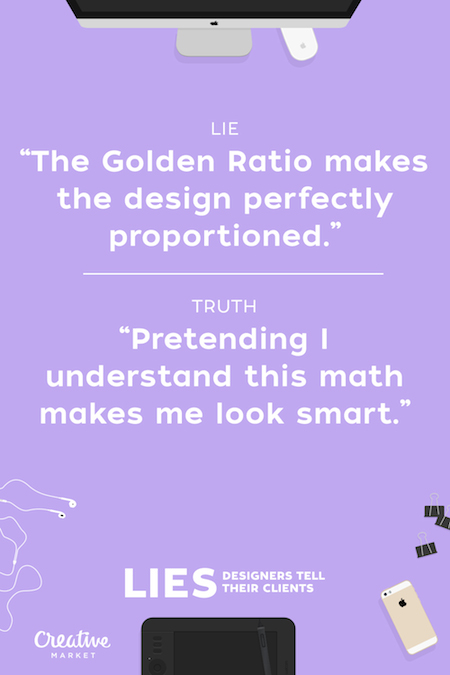 We confess to no. 2, 5 and 8. What about you? Share this post and voice your views in the comments below.