Remember 'Ten Second Tom' from the movie 50 First Dates? The guy had a rare medical condition that made him forget everything he said after ten seconds. That's what most design clients are like. They'll ask you for a design that's fresh and unique and then tell you to blindly copy their competitor's website.
Following up on his epic compilation of 20 lies designers tell their clients, Josh Johnson from Creative Market has come up with a funny list of white lies and half truths that clients tell their designers. Check them out below.
1.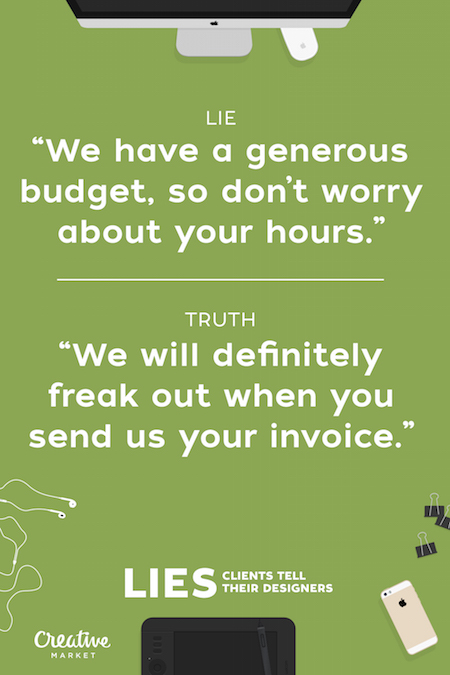 2.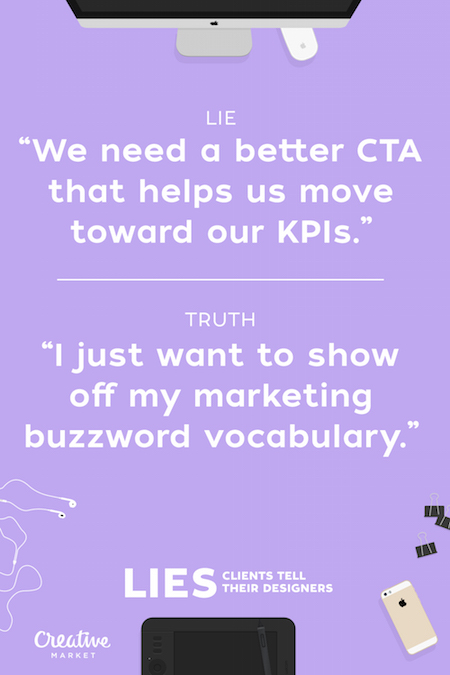 3.
4.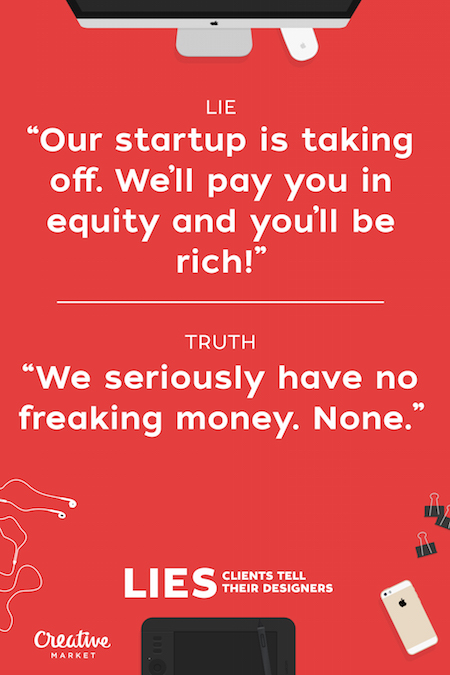 5.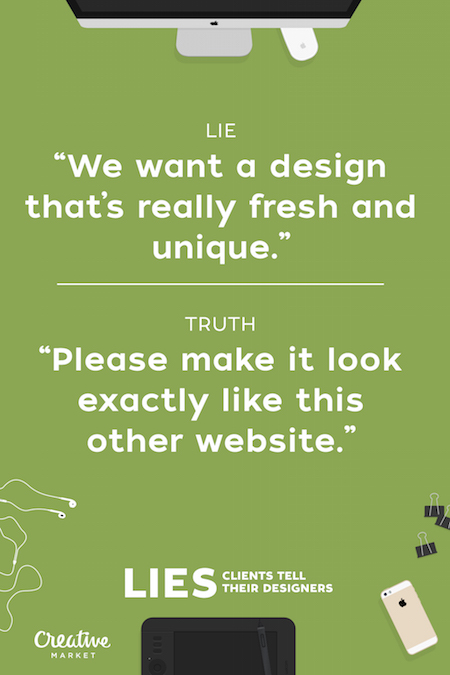 6.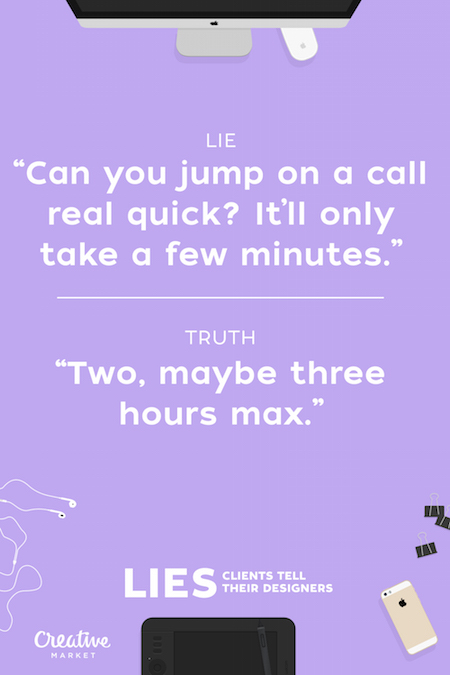 7.
8.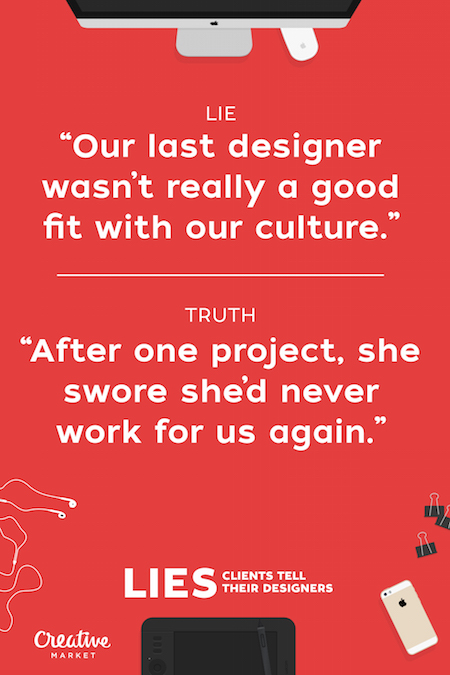 9.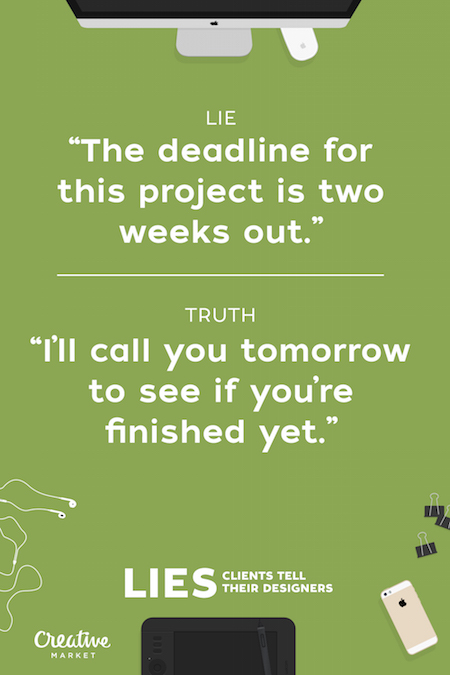 10.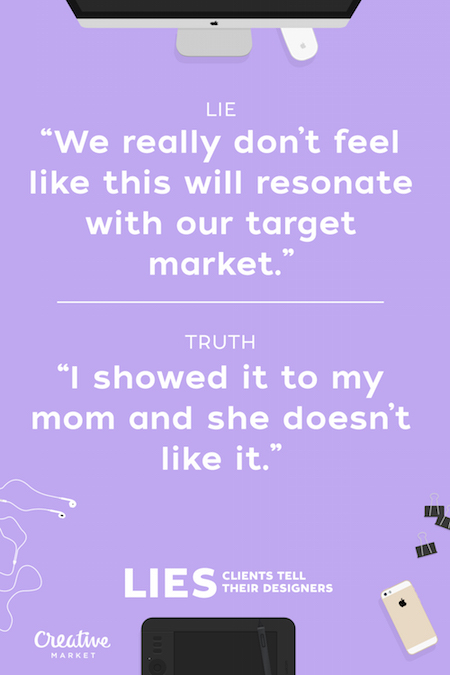 11.
12.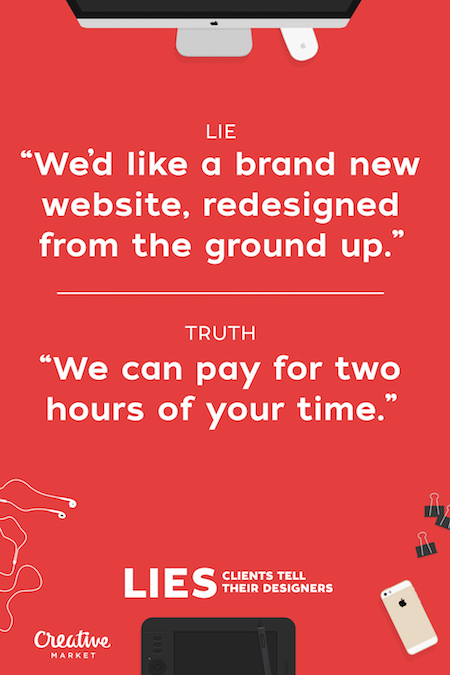 13.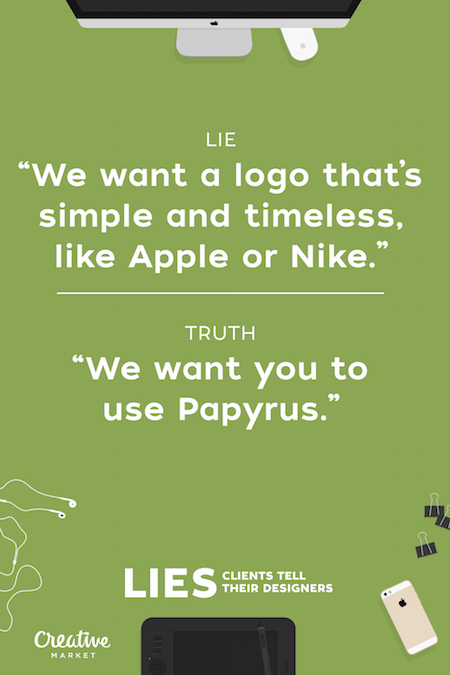 14.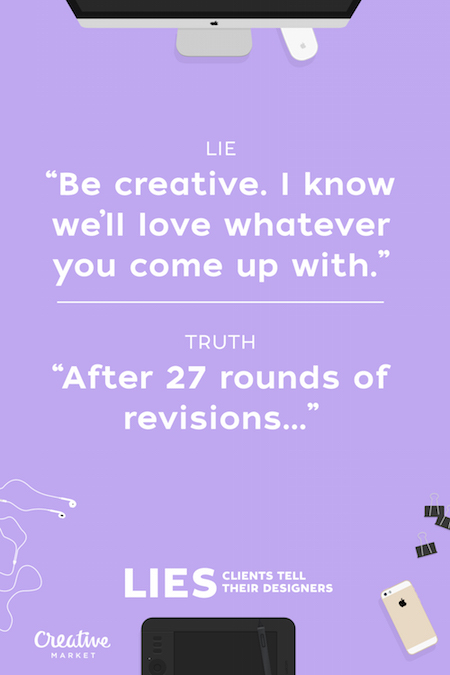 15.
Relatable? You bet. Which of these do you get most often? Have more to add to this list? Share this post with a designer friend and voice your views in the comments below.