News magazine India Today has come up with a powerful cover for its Save the Taj campaign (July 30 issue) that features a cleverly-inverted photograph of the Taj Mahal and its reflection in the neighbouring Yamuna river.
At first glance, the cover photo looks like an eroded image of the Taj surrounded by garbage. When flipped upside down, you realise that the eroded image is a reflection of the beautiful monument in the polluted Yamuna river. The photograph was taken by Bandeep Singh and Yasir Iqbal.
The campaign's objective is to raise awareness about the effects of air pollution, water pollution, groundwater exhaustion, deforestation, and mining on India's iconic monument. The Taj Mahal is one of the Seven Wonders of the World and a UNESCO World Heritage site.
Check out India Today's cover below and grab a copy of this issue, here.
Flipped
More about the campaign:
1.
2.
3.
4.
5.
6.
7.
8.
Infographic 1
Infographic 2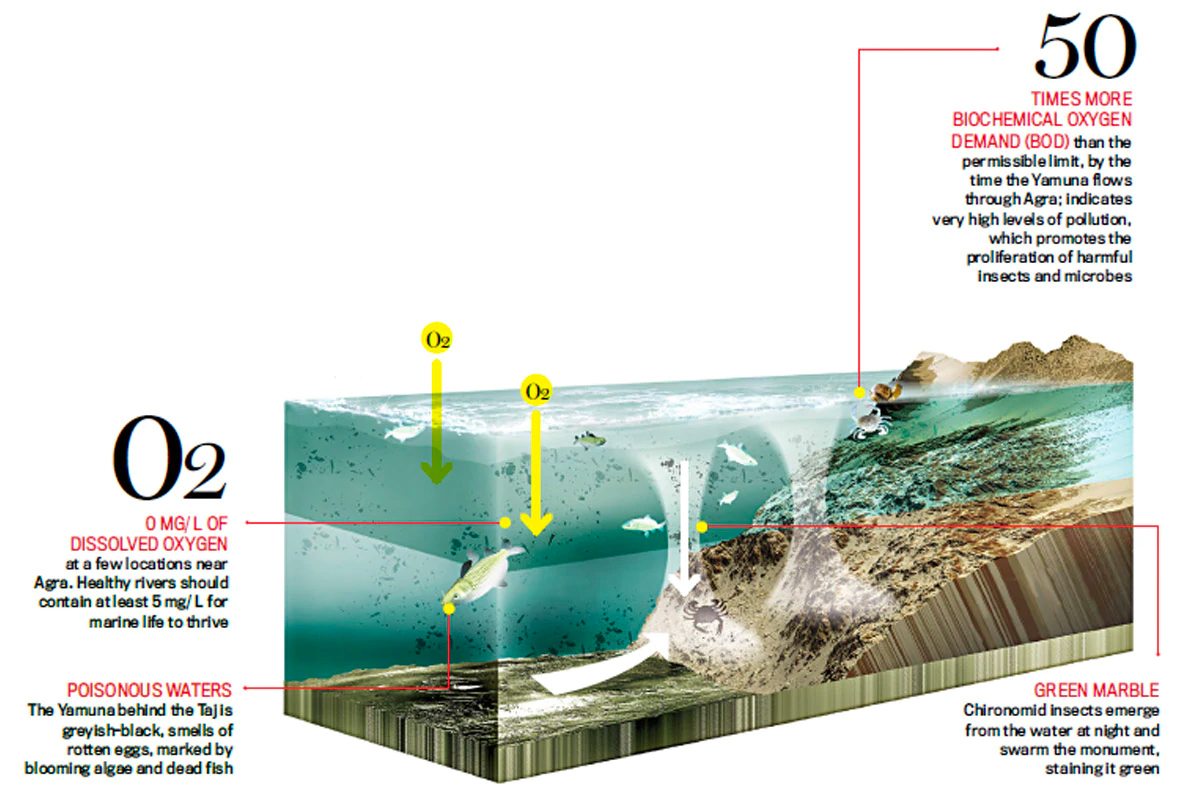 Infographic 3
Infographic 4
Know More About This Campaign →
Share this post and voice your view in the comments below. All images © India Today.