A call-to-action or CTA button is an interactive UI element that guides users to take certain actions on a website or application. For example: Sign Up, Book Now, Buy Now, Subscribe, etc.
The objective of a CTA button is goal conversation for your website or application. It is the intended action you want the user to take, like buying your product, making a booking, signing up for your service, subscribing to your newsletter, etc.
The design of your CTA button plays a significant role in user experience and conversions for your website or app. UI/UX designer Manish Singla has come up with a series of useful tips to optimize your call-to-action buttons and increase conversion rates. These include design pointers, text suggestions, placement cues, and more. Check them out below.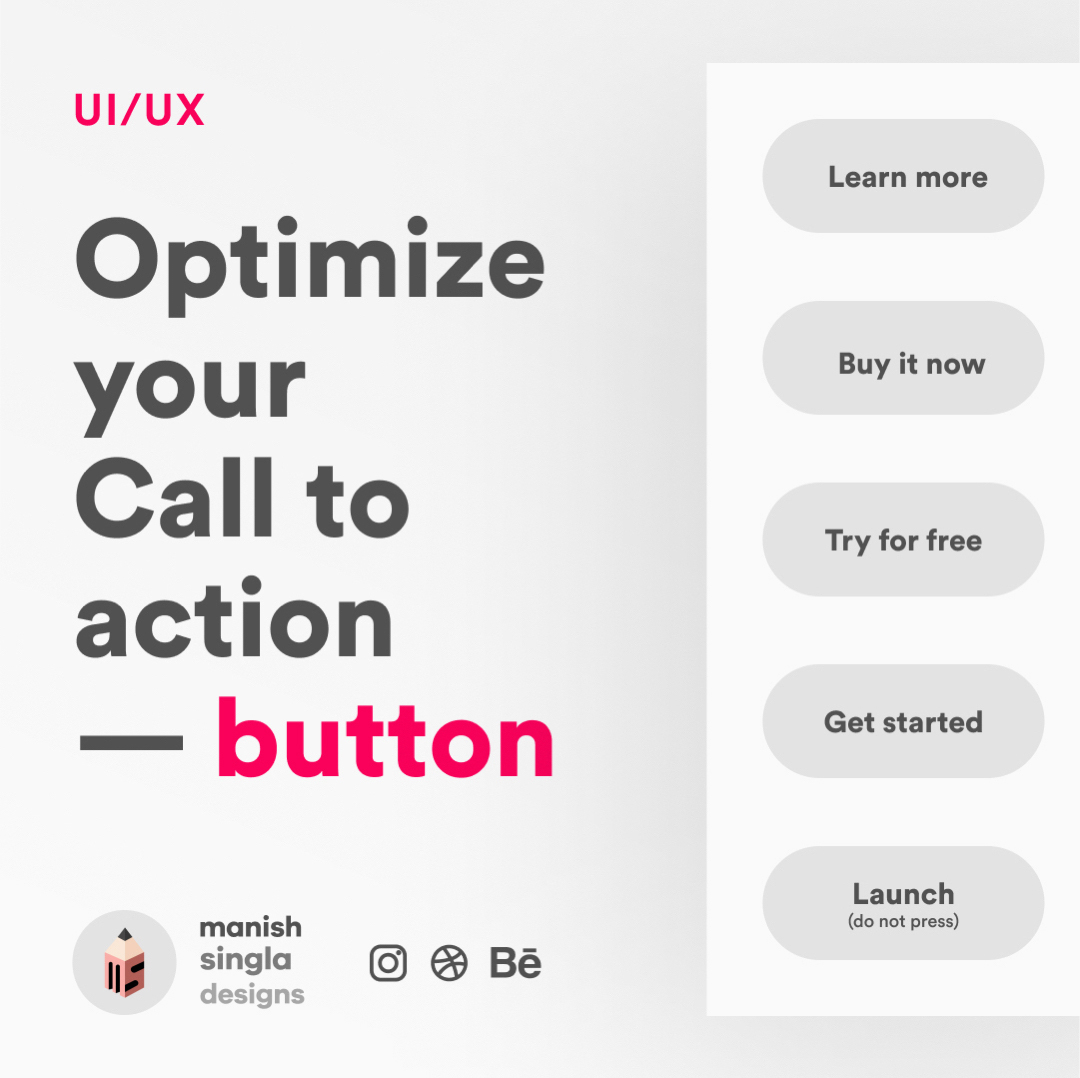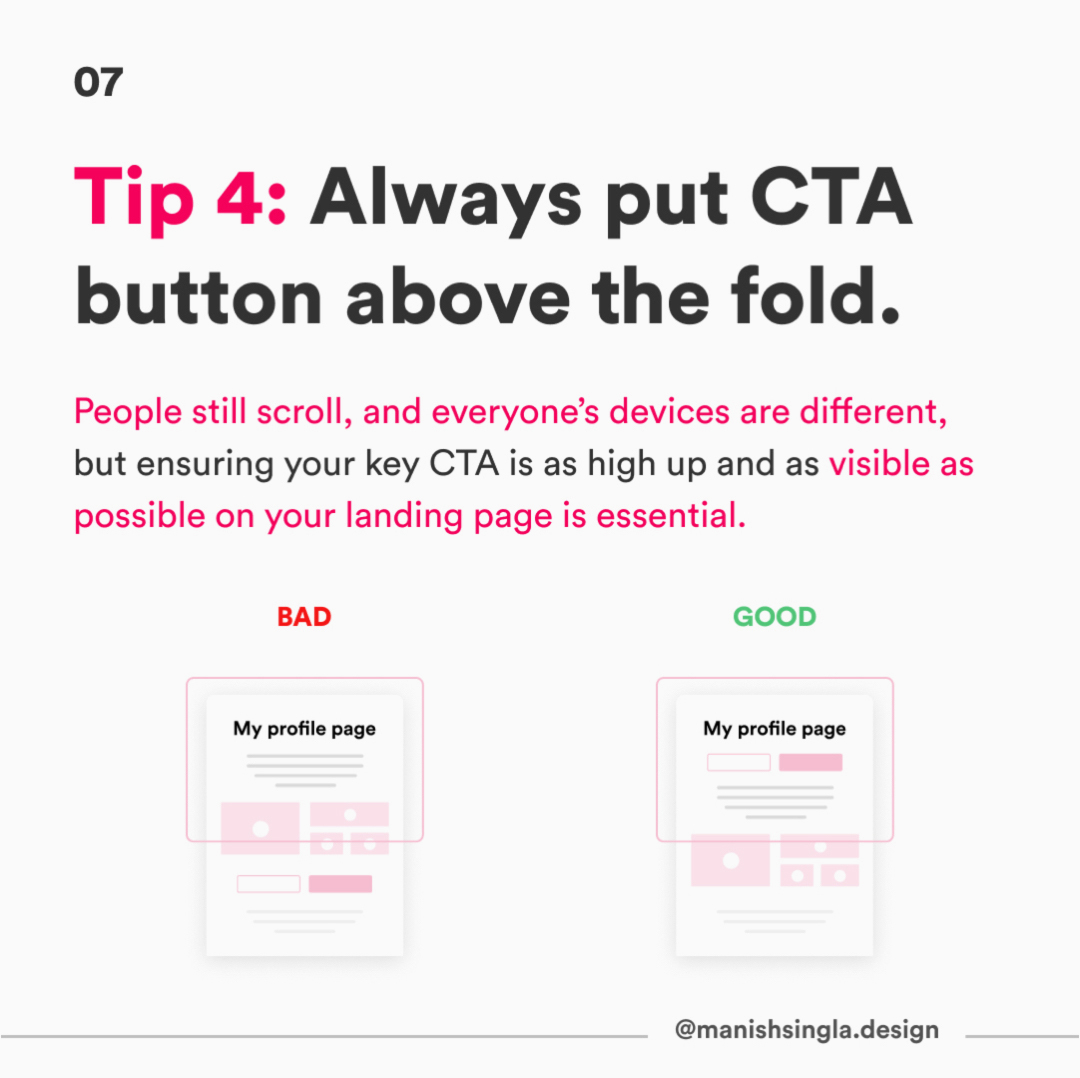 Share this post with a designer friend and voice your views in the comments below.