UK-based graphic designer Evgeniya Righini-Brand has come up with a fascinating project titled "Gradient Studies" in which she uses vibrant gradients and abstract shapes to visually describe the meanings of various words. For example, the visual for the word "flow" is an abstract liquid shape with multiple gradient meshes in blue and white. The visual for the word "energy" is a series of flame-like shapes in red, yellow, and orange gradients.
The challenge was to create artwork purely in Adobe Illustrator using gradient and color tools. Each image took between 30 minutes and 1 hour, from concept to export.
Evgeniya drew inspiration from organic and celestial themes. Her passion for geometry and minimalism is reflected in her designs. The images can also serve as gradient inspiration for your next project. Vivid colors and vibrant gradients are among the top design trends at the moment.
The project offers an intriguing look into how colors and gradients can influence moods and describe meanings. Check out the images below and tell us your favourite in the comments.
1.
2.
3.
4.
5.
6.
7.
8.
9.
10.
11.
12.
13.
14.
15.
16.
17.
18.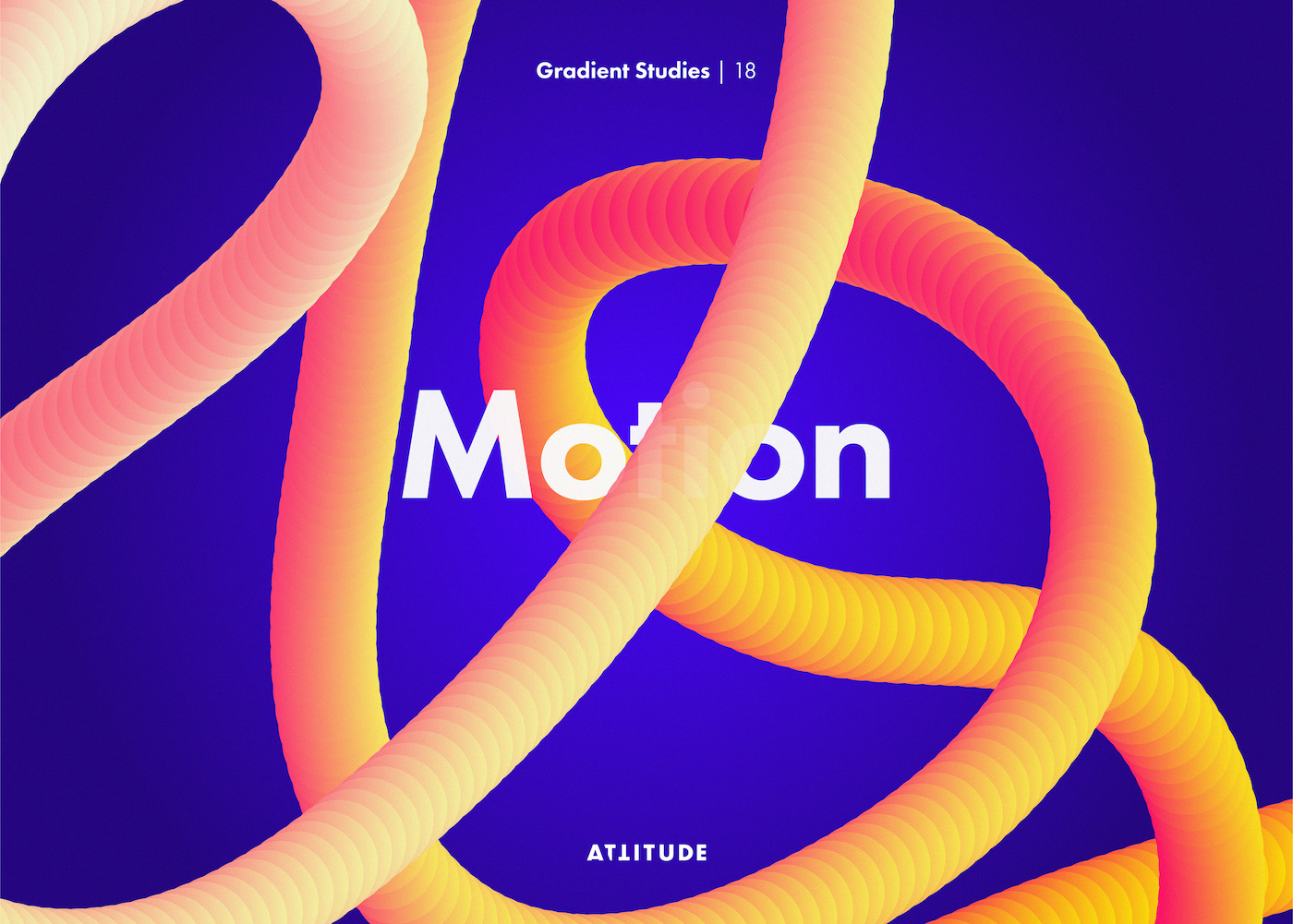 19.
20.
21.
22.
23.
24.
25.
26.
27.
28.
29.
30.
Making of layered organic design with gradients
Our favourites: no. 7 (longing), 12 (energy), and 15 (fantasy). What about you? Share this post with a designer friend and voice your views in the comments below. All images © Evgeniya Righini-Brand.