Check out this amazing piece of body art by Italian artist Johannes Stötter. What appears to be a photograph of a chameleon is actually two body-painted women lying on top of each other. Stötter took four hours to design the piece and six hours to body paint with the help of an assistant. The final result is incredible to say the least. Check it out below.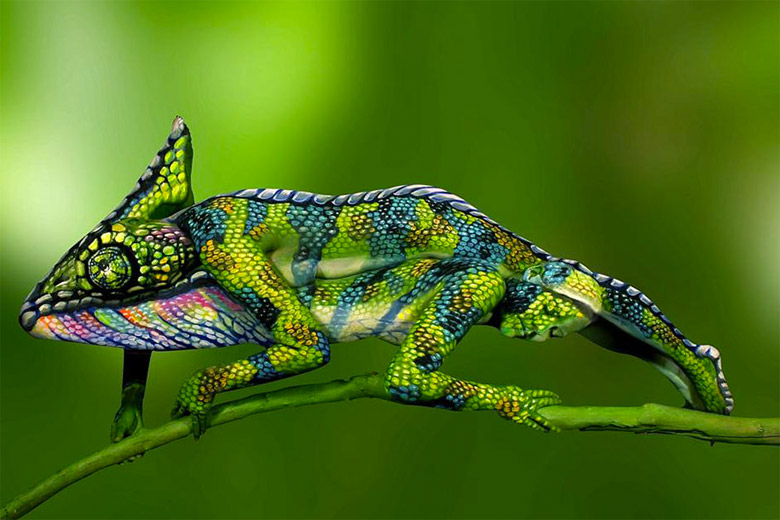 In motion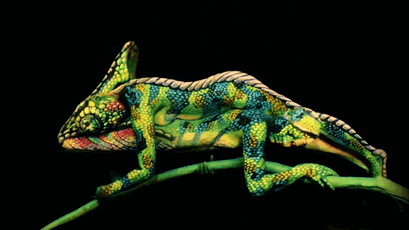 Here are the two women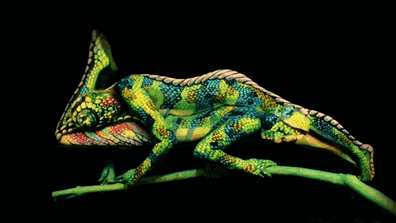 Seen a better body painting, ever? Share this post and your views in the comments below.