Sometime back there was this funny meme floating around the internet that said – "The best place to hide a dead body is page 2 of Google search results". According to research by online ad network Chitika, page one results enjoy a whopping 95% of all search traffic.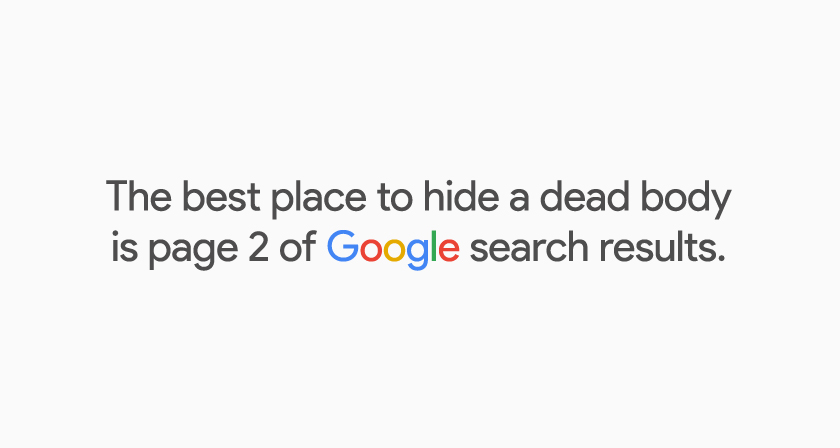 More interesting data:
The very first organic result on the first search engine results page (SERP) sees about 32.5% of overall search traffic in terms of clicks. The 2nd domain sees 17.6%, while the 7th only sees 3.5%
The total of average CTR for top 10 queries is 208%, meaning users click more than twice on the first result page
At 53%, women are slightly more prone to click on paid search results than men
It's been theorized that Google will start using an author's influence to determine the ranking of their content for relevant queries
With Google constantly rolling out new features, there's no longer such a thing as a standard SERP for everyone. The team at Virtual Hosting has put together this great infographic that examines what today's SERPs look like and what it means to be on page one of search results.

Share this post and voice your views in the comments below.