With lockdowns being lifted in many countries, it is tempting to go outside and socialize. Cold & flu medicine brand Mucinex wanted to remind everyone that it is still very important to practice safety measures and maintain social distancing. Staying at home saves lives. By being boring, you are actually being heroic.
McCann New York and McCann Health commissioned award-winning Israeli artist Noma Bar who is known for his double-meaning, negative-space illustrations. They came up with a six-ad campaign that features illustrations that look like masked superheroes at first glance. When you look closer, you see a person involved in a home-bound activity like watching television, reading a book, listening to music, taking a nap, etc. The tagline reads, "Be a Hero. Be Boring." Check out the ads below.
1.
2.
3.
4.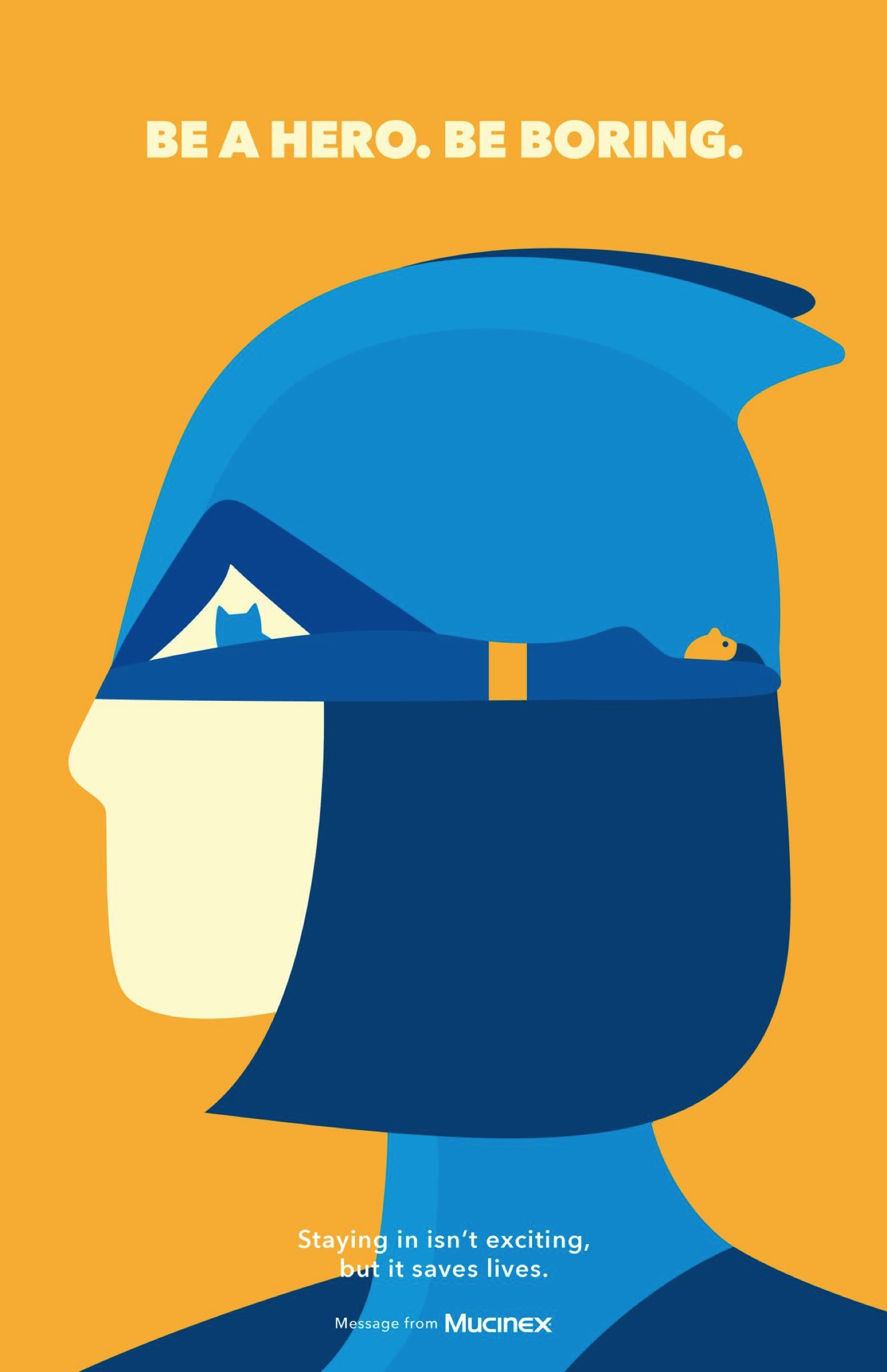 5.
6.
Excellent art direction and use of negative space. Share this post with a friend and voice your views in the comments below.