Memac Ogilvy & Mather, UAE, has come up with a brilliant campaign for IKEA Saudi Arabia that shows how affordable their products are. The ads show cropped images of IKEA furniture on everyday items like coffee cups, toothpaste tubes, pizza boxes, etc. When the items are placed next to each other, the image of the furniture is completed (like a jigsaw puzzle).
The objective is to convey affordability – an IKEA table costs the same as three coffees, a nightstand costs the same as six toothpastes, a bookcase costs the same as two pizzas, and so on. Check out the ads below.
Table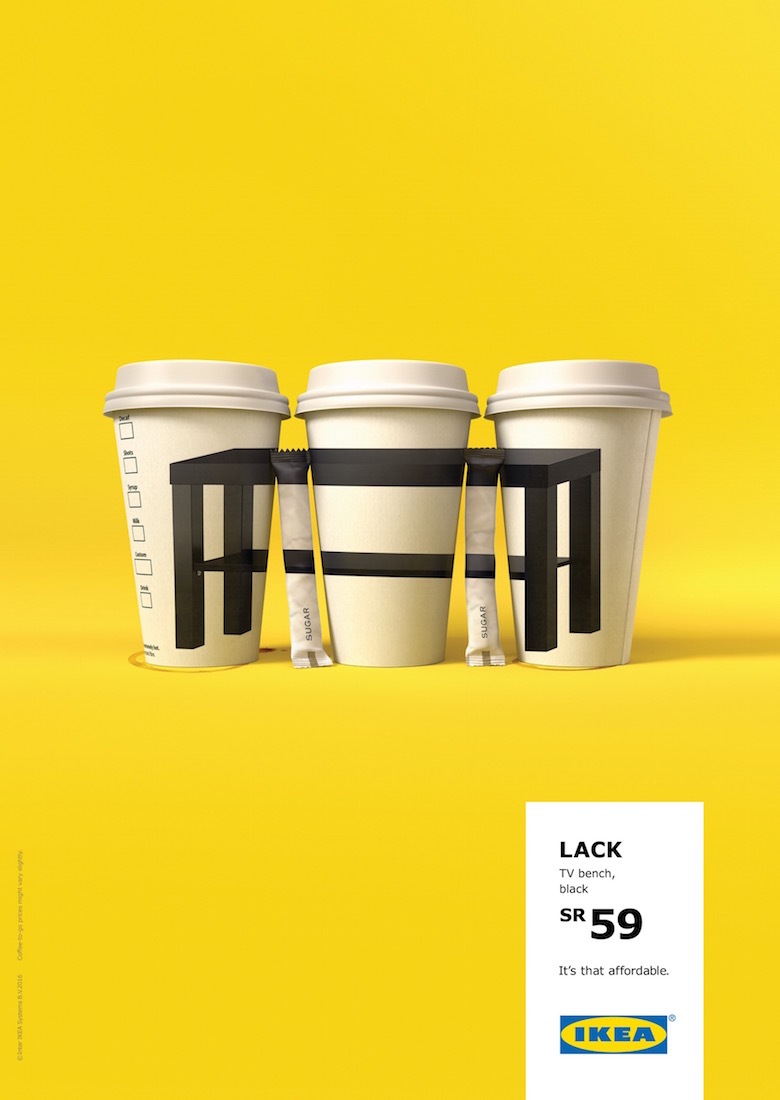 Nightstand
Bookcase
Lamp
Bedroom
Simple, effective idea backed by excellent art direction. Seen a better campaign in this category recently? Share this post and voice your views in the comments below.