Coca-Cola's advertising has always been about bringing people together. In this campaign from Coca-Cola Middle East, agency Memac Ogilvy Dubai came up with a series of print and outdoor ads that show Coke cups, glasses, and bottles filled with crowds of people that look like they're at a concert. The photography, art direction, and post production makes them look like bubbles.
The idea was to equate the feeling of drinking a Coke to the feeling of being at a sold out concert, cheering alongside a stadium of fans. Coca-Cola's global tagline "Taste the Feeling" appears in small letters in each ad. Check out the campaign below.
Click images for high-res versions.
1.
2.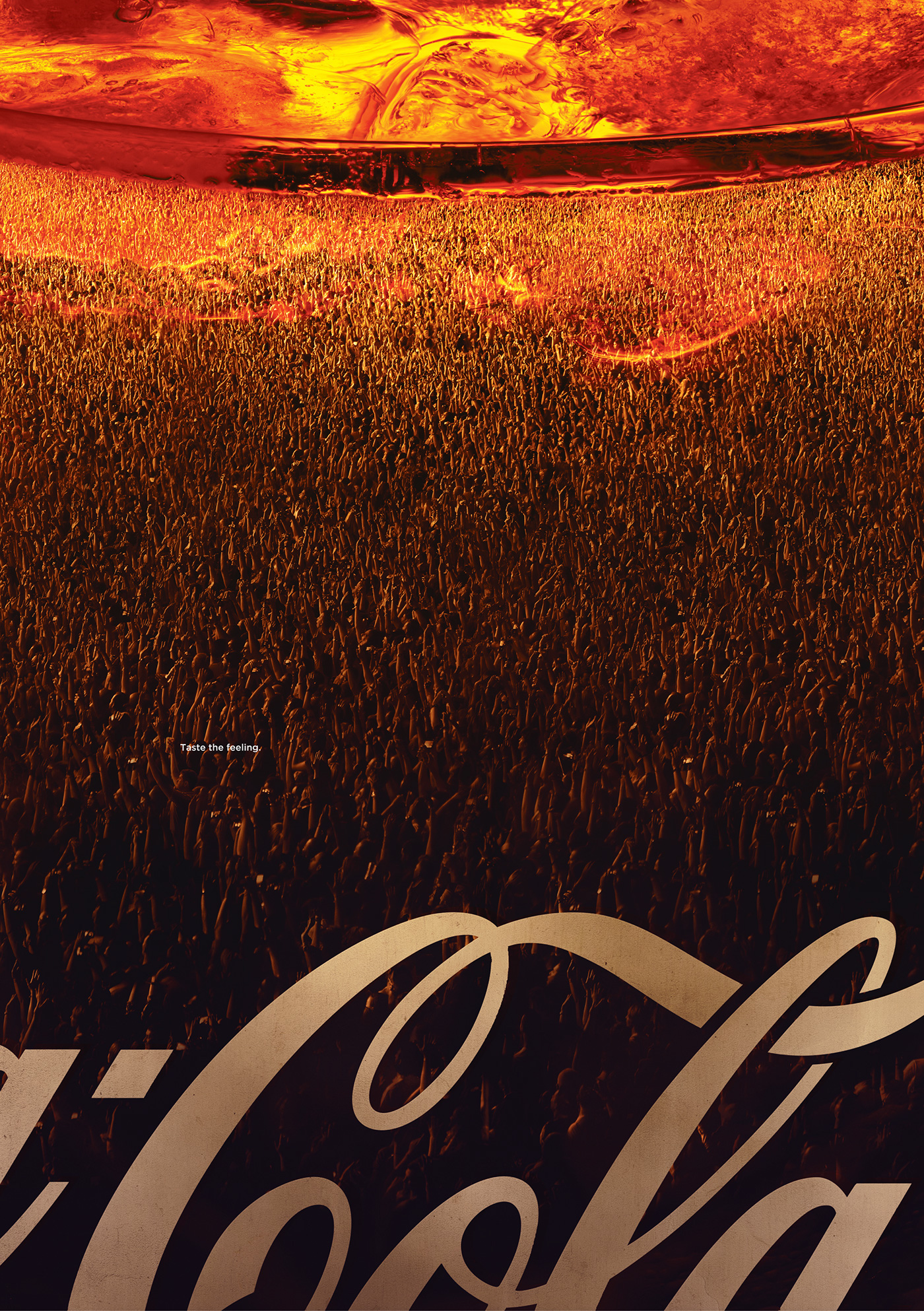 3.
Agency: Memac Ogilvy Dubai
Chief Creative Officer: Paul Shearer
Executive Creative Director: Ramzi Moutran
Creative Director: Sascha Kuntze
Art Director: Hugo Rochette
Copywriter: Aditya Hariharan
Photographers: Daniel Botezatu, Jelena Jankovic
Retouchers: Litematter, Ramadan Ibrahim
Share this post and voice your views in the comments below.