The pen tool is one of the most powerful tools in Photoshop and also the trickiest. You don't always know where to place the anchor points to get the desired curves and shapes. Fortunately, Adobe is working on a new tool called Curvature Pen Tool that will make path creation easier and more intuitive in the next version of Photoshop CC.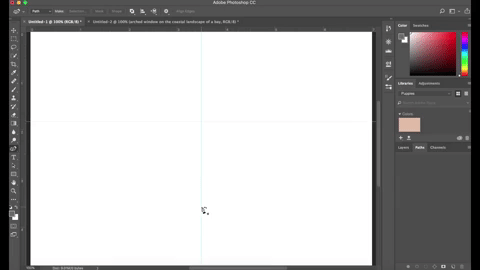 The Curvature Pen Tool will be available under the Pen Tool menu. Select the tool and click to add anchor points. The points will be smooth by default and will create a curved path automatically. To get a corner point, just double click. You can move, add, delete, and toggle between corner and smooth without changing tools or using keyboard shortcuts.
Watch the demo below
The Curvature Pen Tool should help speed up workflow, especially for beginners. We'll know more once it actually comes out. This is one of the many new features that will be available in the next version of Photoshop CC to be released later this year.
What do you think about this new feature? Share this post with a designer friend and voice your views in the comments below.