Murphy's Law is a popular proverb that states "Anything that can go wrong, will go wrong." The law's author was Edward A. Murphy, Jr., a U.S. Air Force engineer. He coined the famous statement in 1947, when he was involved in a rocket-sled experiment in which all 16 accelerator instruments were installed in the wrong way.
Naturally, Murphy's Law applies as much to design and designers as to anything else. Photoshop will crash only when you haven't saved your file. The logo file will never be in the format you need. You will never find the perfect font when you need it. Creative Market has come up with a list of Murphy's Laws that every designer will relate to. Check it out below.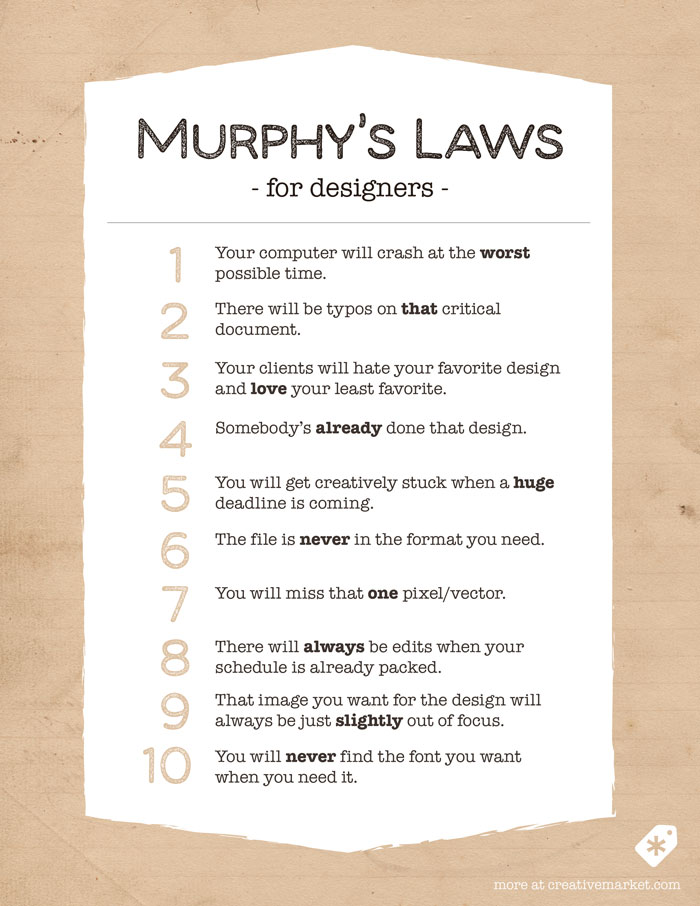 Share this post with a designer friend and use the comments below to add to this list.