UI/UX designer Ebtihaj Khan has created a series of minimalist flat color palettes for graphic, web, and UI projects. Each palette consists of five colors with their hex codes mentioned alongside. Khan has included both linear and contrasting color schemes. The beautiful presentation of these palettes, with the blurred vignette effect in the background, was inspired by the minimalist palettes created by Duminda Perera sometime back.
Click images for high-res versions. We've shared the color codes in the captions below each image to make it easier for you to copy-paste.
1.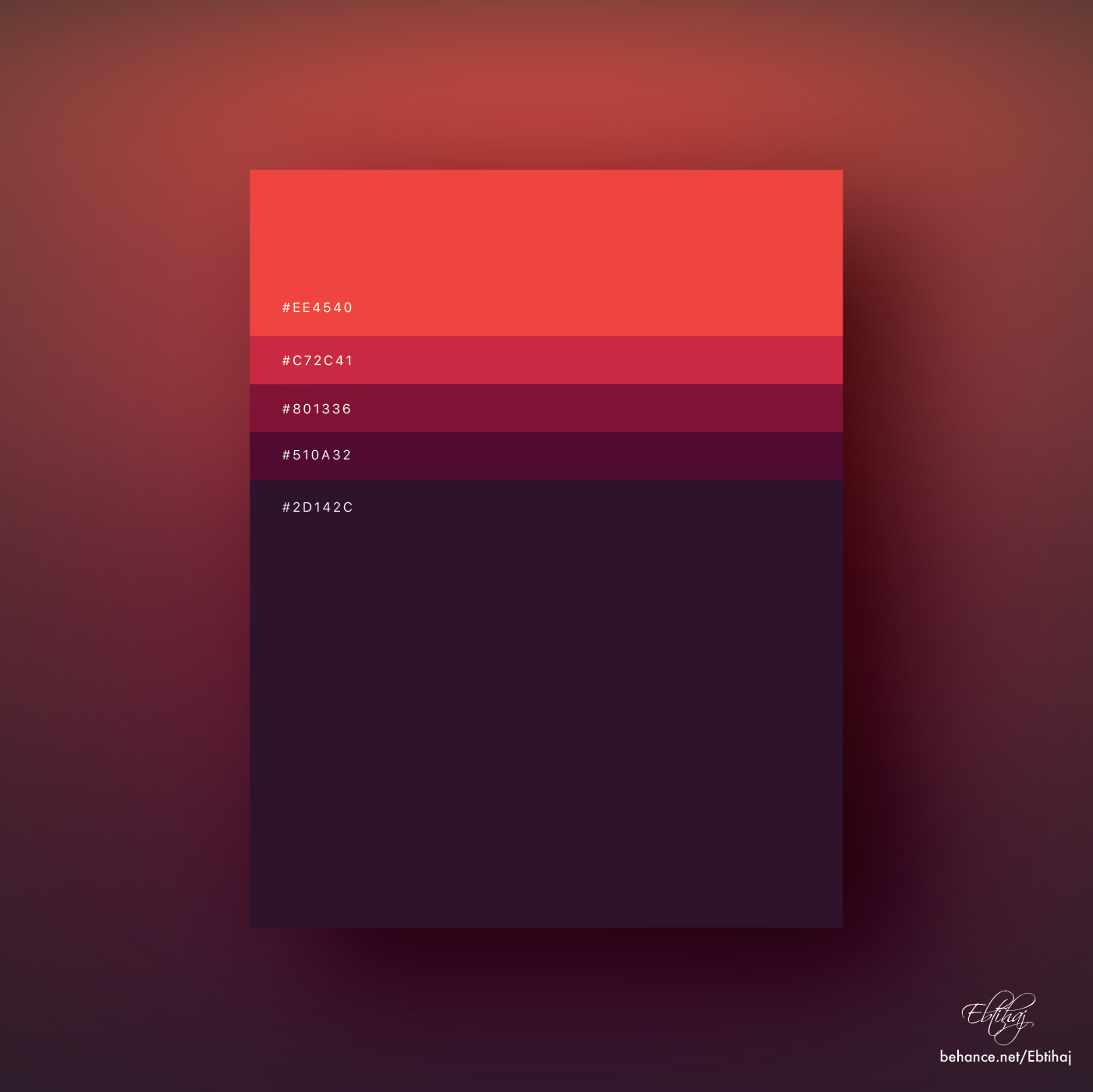 2.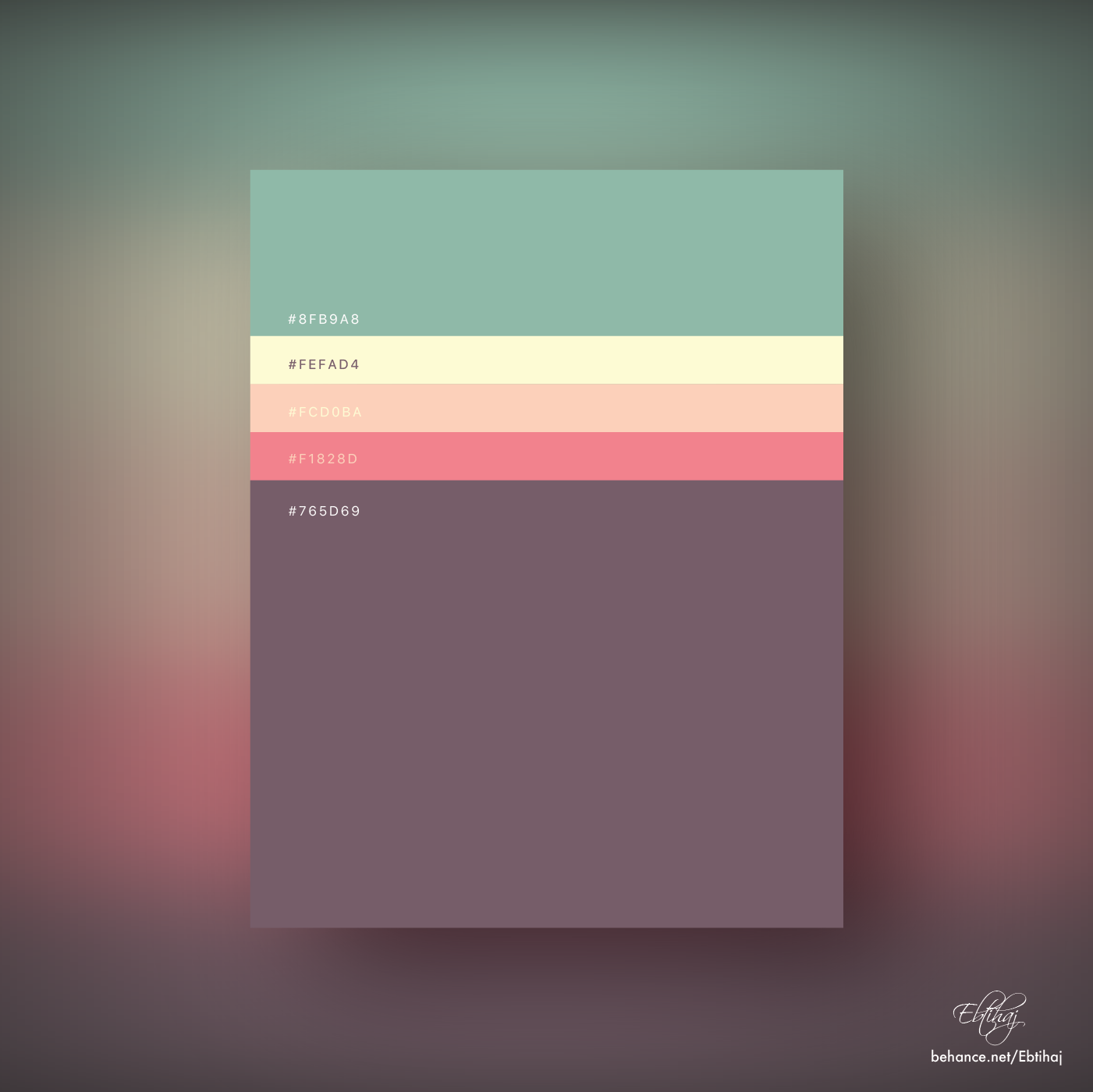 3.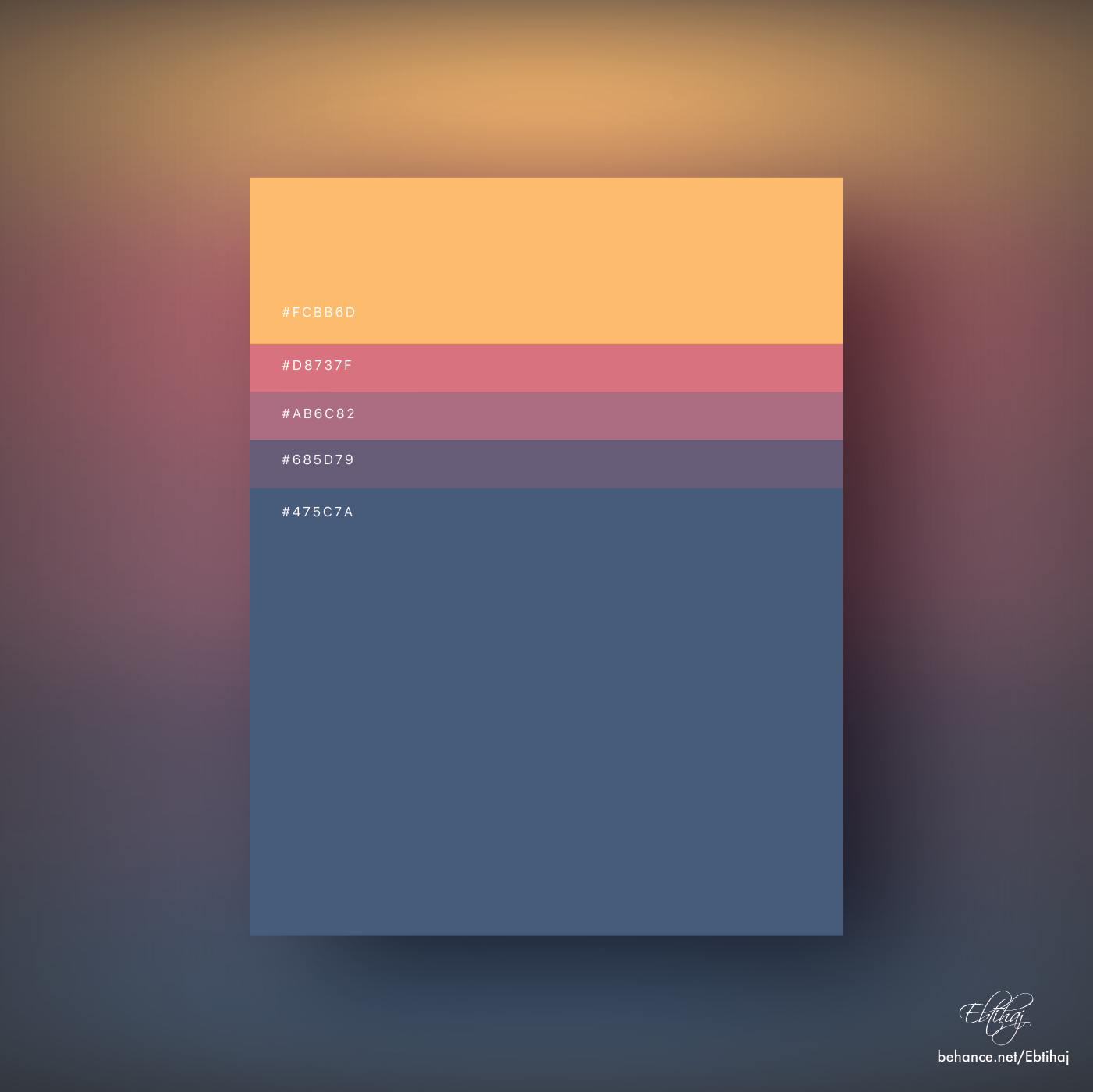 4.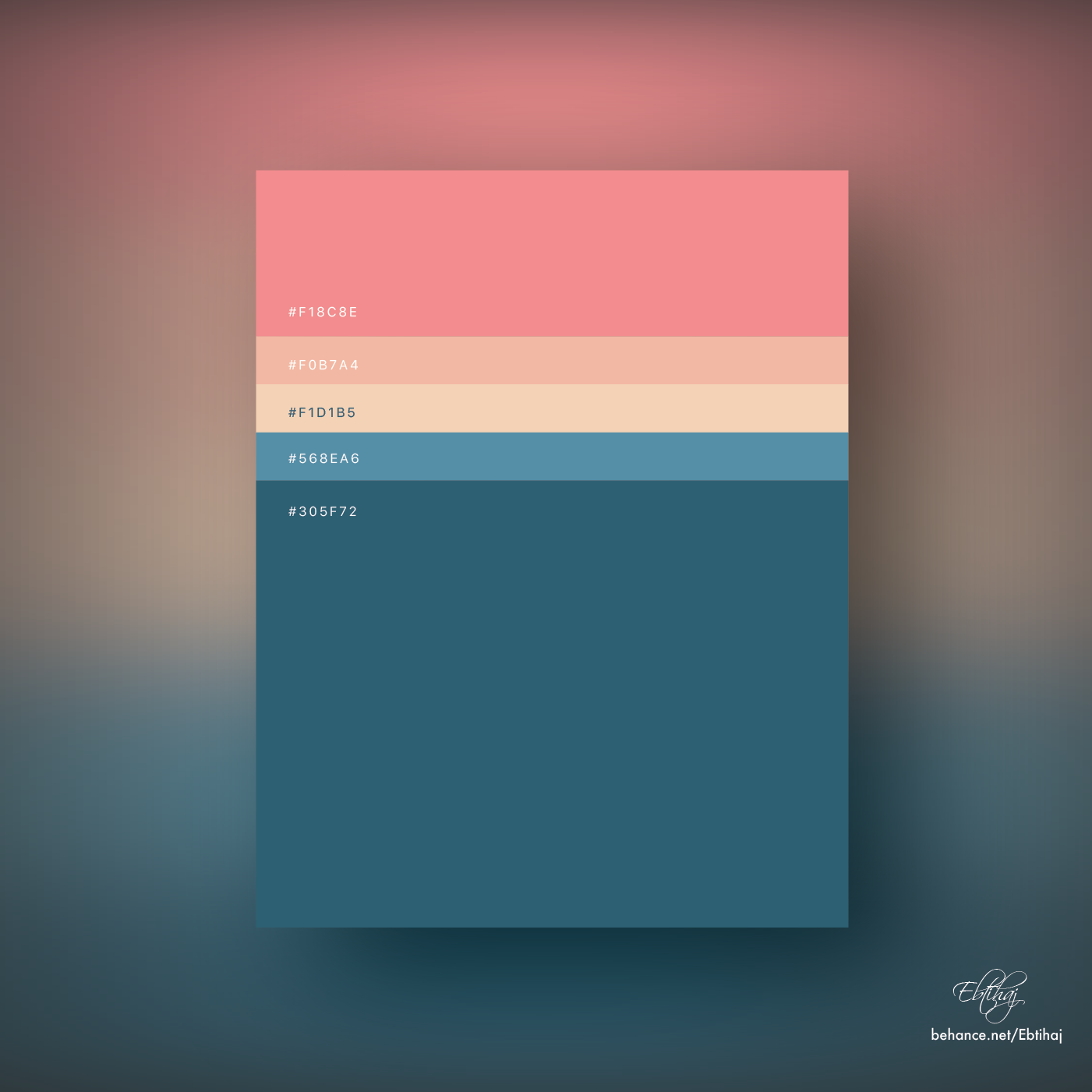 5.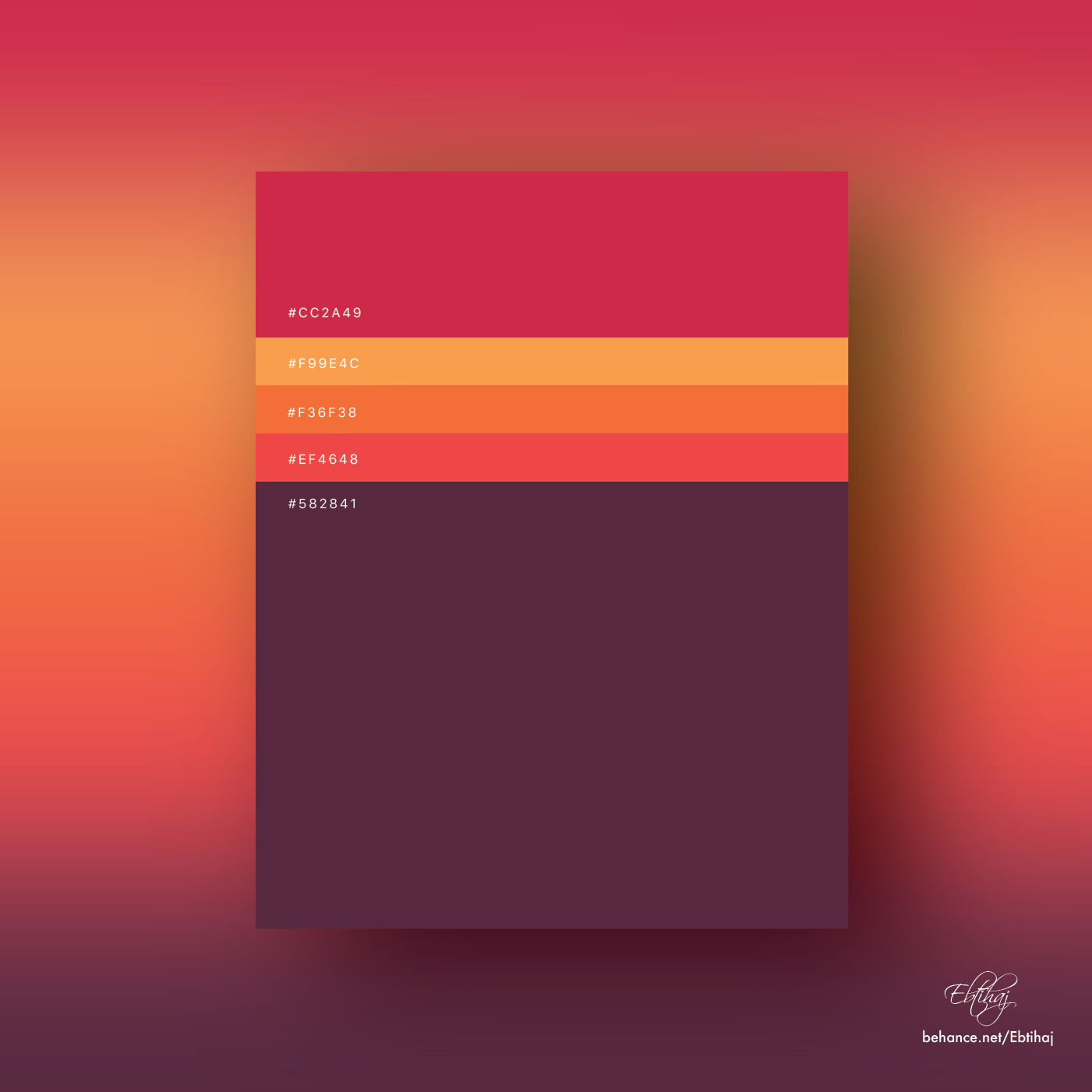 6.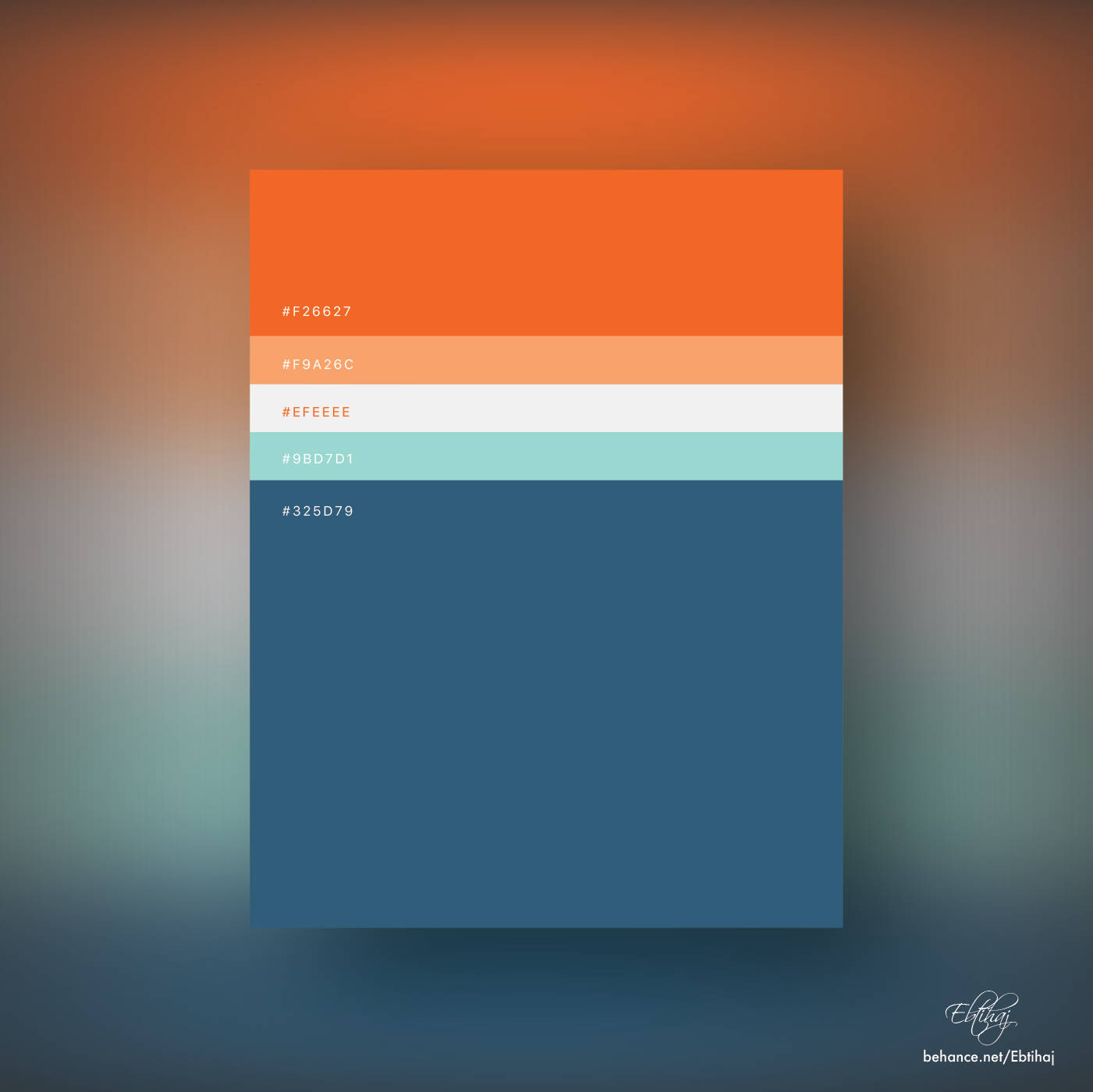 7.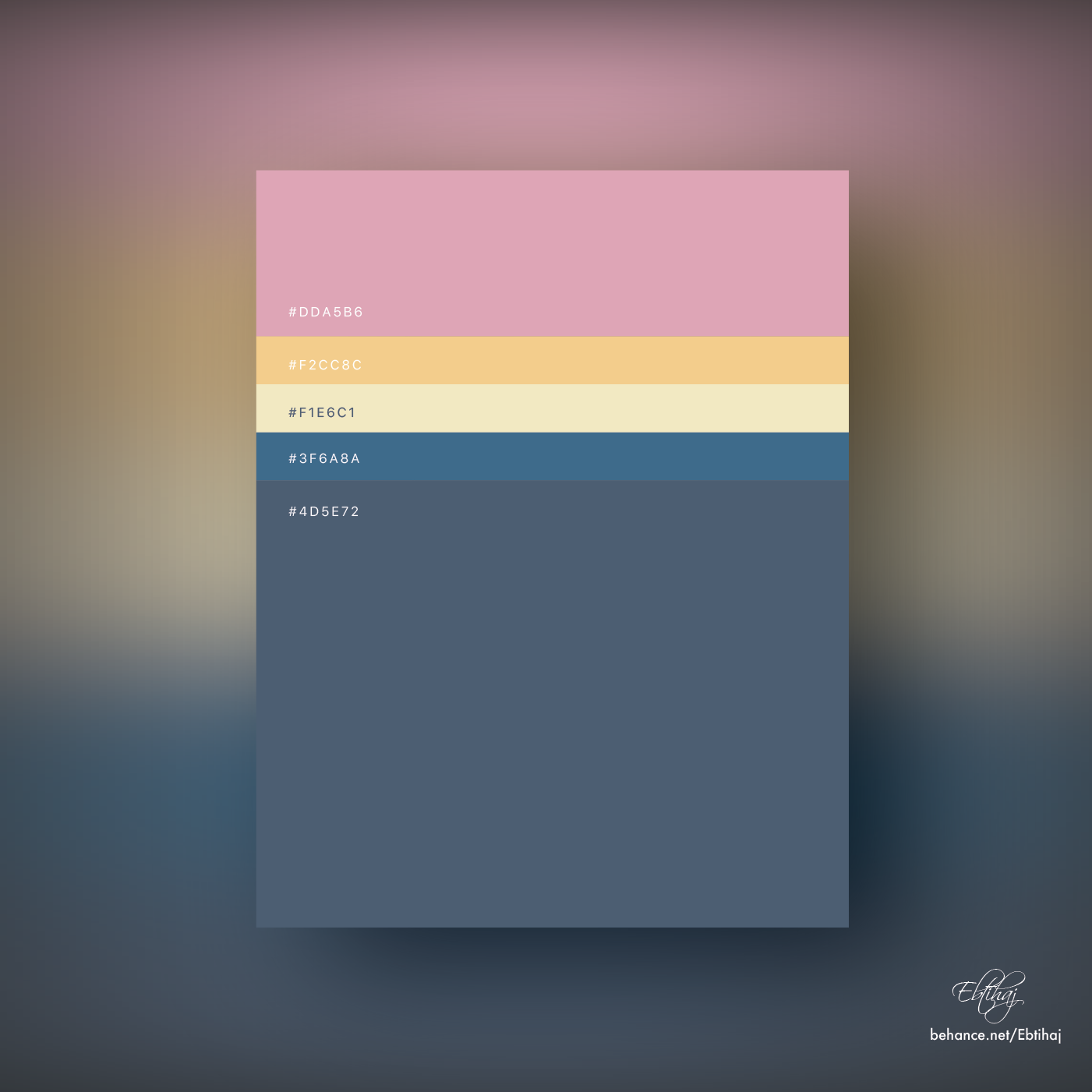 8.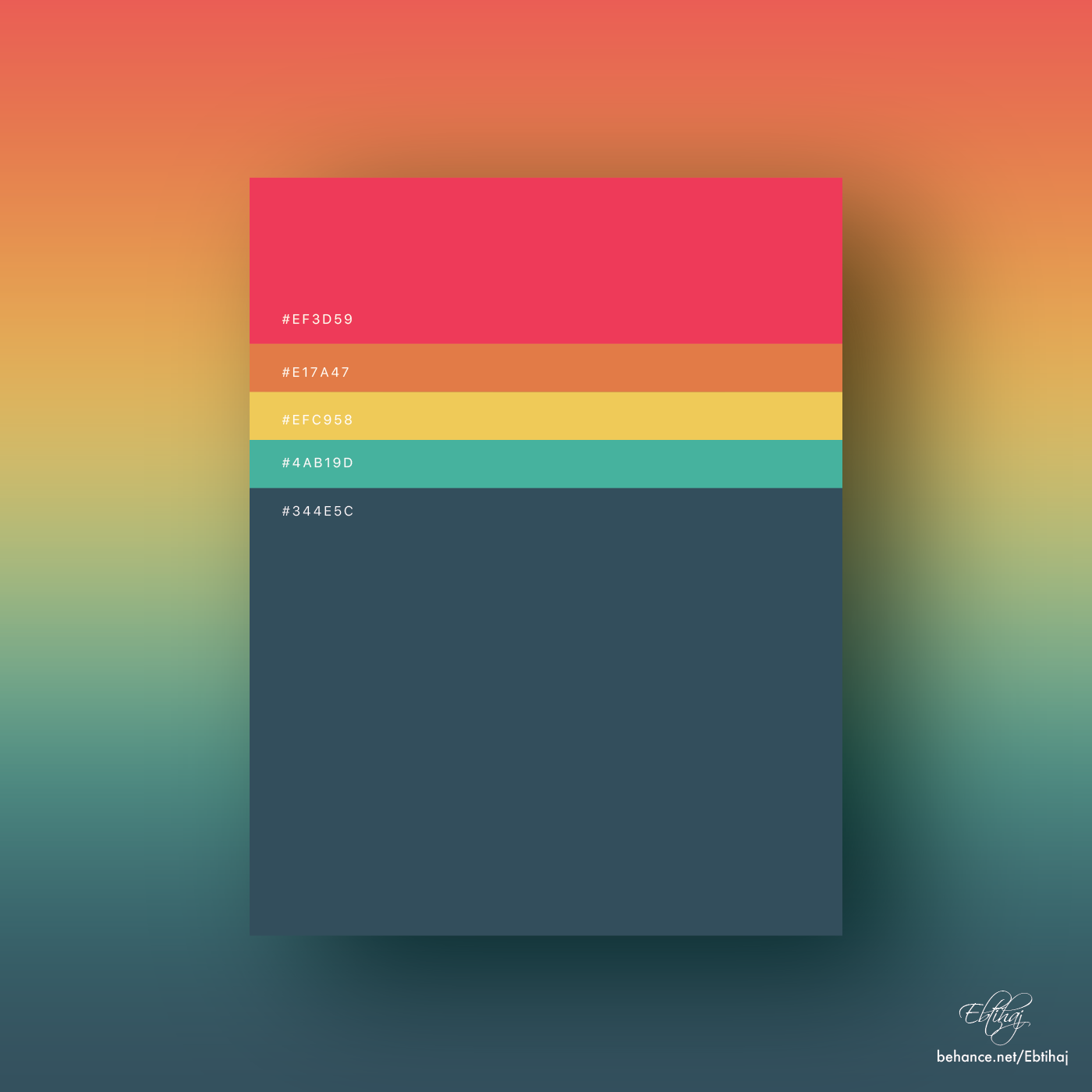 Our favourites: No. 3 and 4. what about you? Share this post with a designer friend and voice your feedback in the comments below.