You never know where people's hands have been, which is why you should always use a hand sanitiser. Based on this insight, Miami Ad School in Rio de Janeiro came up with a hilarious print campaign for Purell Hand Sanitisers that features photos of famous celebrities placed sequentially to get the point across. Check out the campaign below.
1. Obama – Putin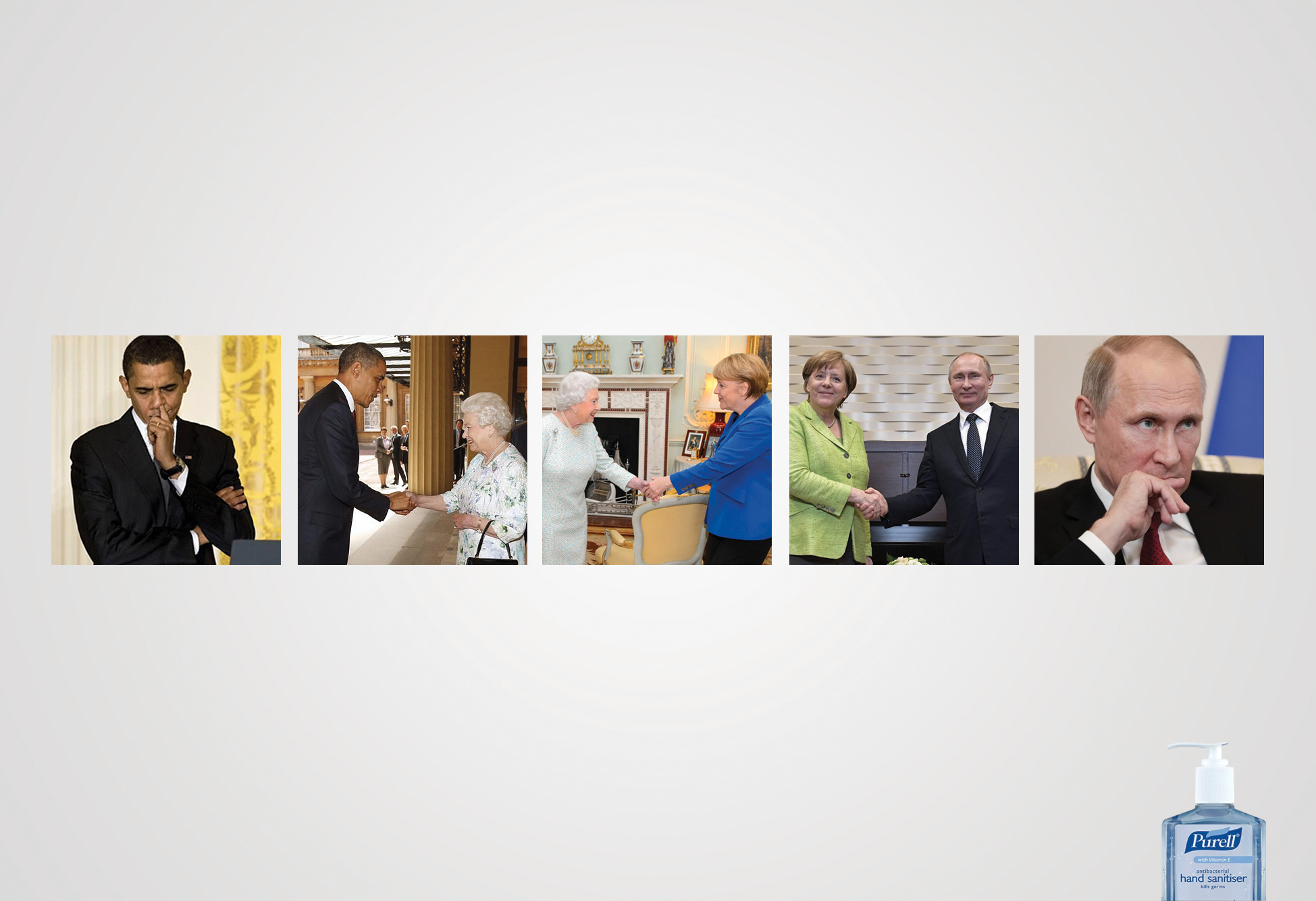 2. Brad Pitt – Leonardo DiCaprio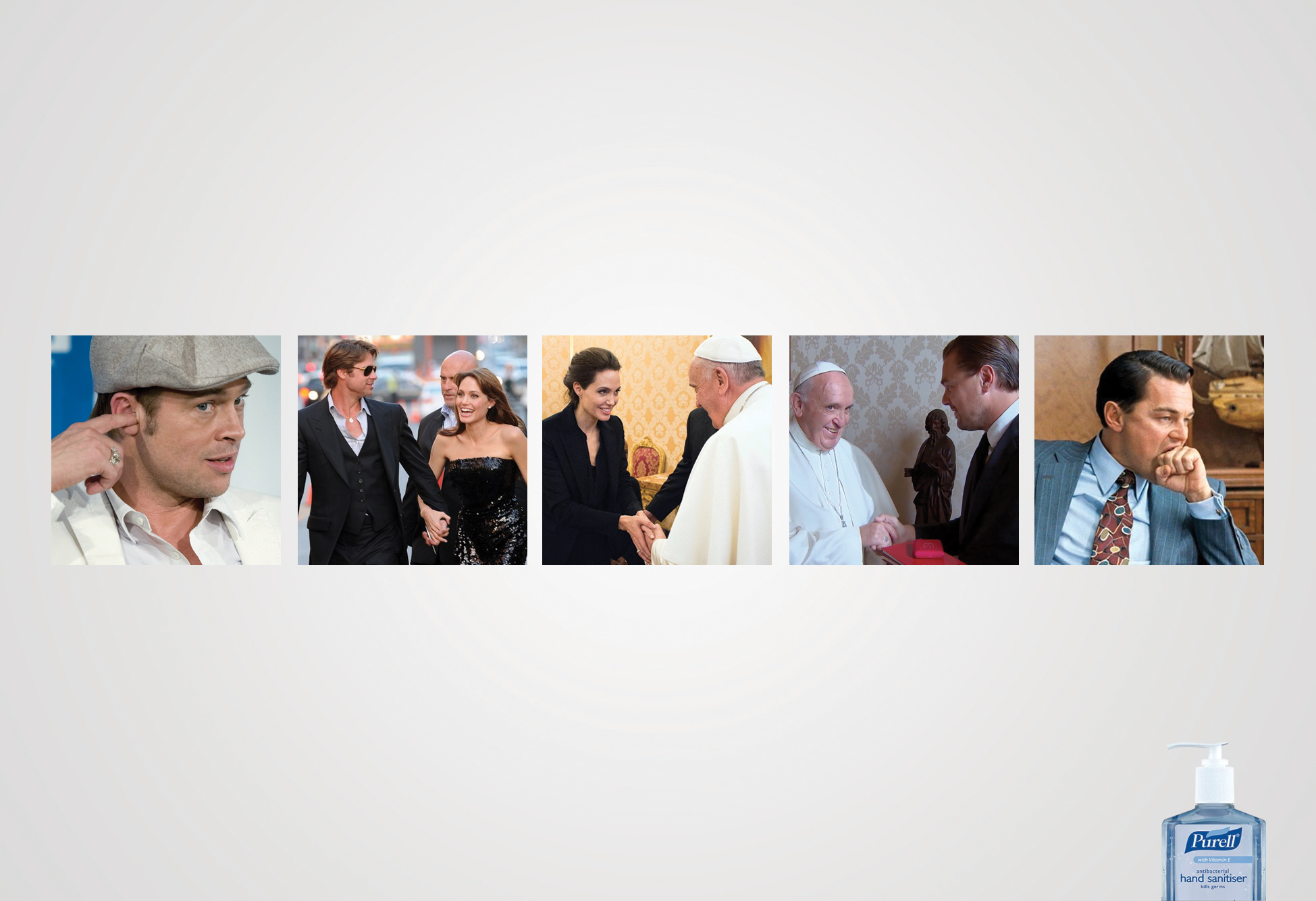 3. Maradona – Messi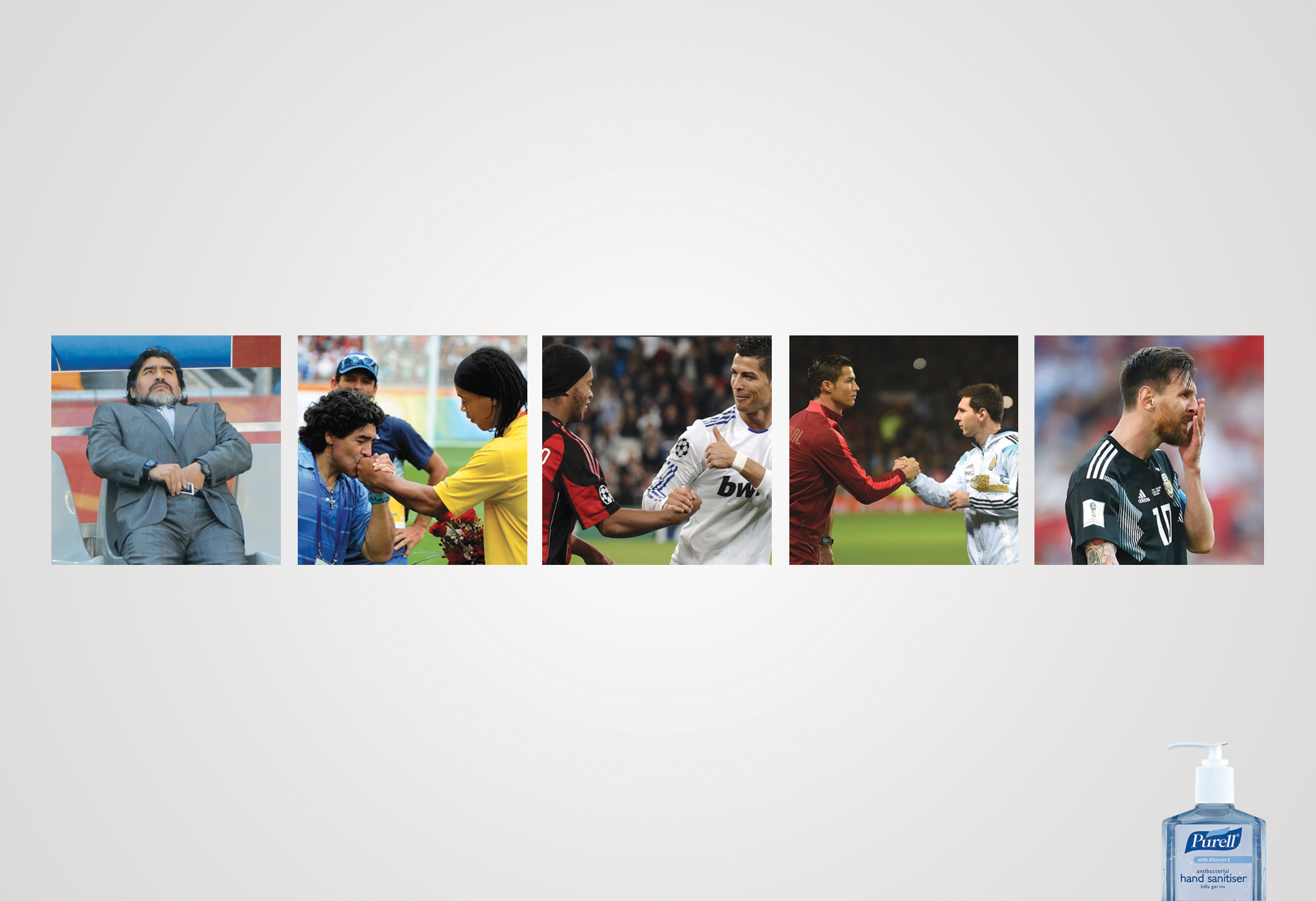 CREDITS
Advertising School: Miami Ad School Brazil, Rio de Janeiro, Brazil
Creative Director: Luis Paulo Gatti, Pedro Rosas
Art Director: Raquel Segal
Copywriter: Tiago Daltro, Igor Pontes, Gabriel Moraes
Share this post with a fellow creative and voice your views in the comments below.