Wieden+ Kennedy Portland came up with a brilliant digital campaign for Old Spice that lets you create "Muscle Music" via an interactive video featuring American actor and bodybuilder Terry Crews.
The video begins with Crews shirtless in a music room wired up to a bunch of musical instruments that includes drums, guitar, saxophones, synthesizers, and a lot more. He flexes his pecs, biceps, and other muscles, and the corresponding instrument strikes a note.
Crews flexes different muscles to create a continuous beat. After 01:16 of the demo, the user can create their own music using strokes on their keyboard. Check it out below.
Update: The interactive functionality is no longer available.
Which keys to use: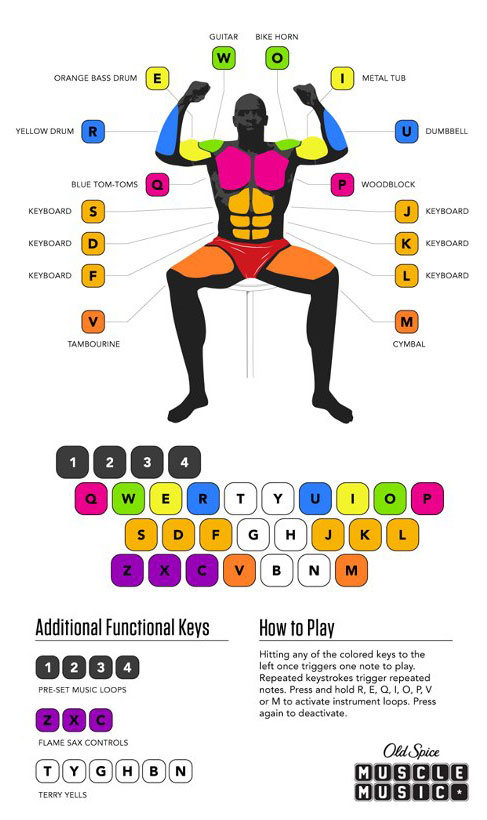 Awards
The campaign won numerous awards at the Cannes Lions, Clios, D&AD, One Show, and the Shorty Awards.
A fan-made remix:
Share this post with a friend and voice your views in the comments below.