Conventional pick up lines are for conventional people. We creative types are different. To celebrate Valentine's Day this year, Mumbai-based digital production company Supari Studios came up with "Filmmaker's Pick Up Lines" – a series of five illustrations featuring clever one-liners that can be used on/by directors, cinematographers, graphic designers, editors and animators. Check them out below.
Director
Cinematographer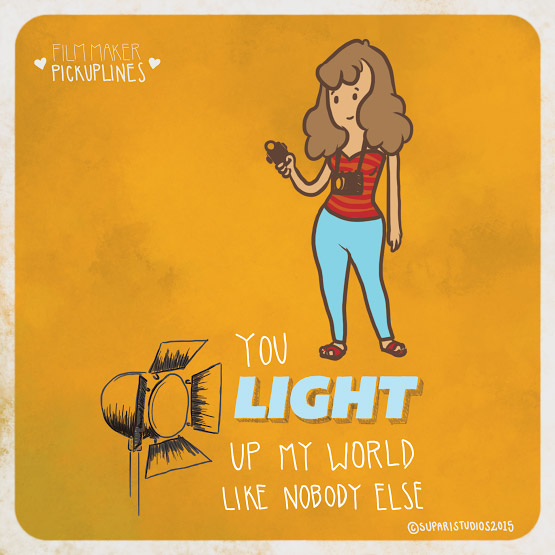 Graphic Designer
Editor
Animator
A few more from across the web:
Would you like your coffee with cream and sugar, or do you prefer it #000?
I wish I had an Eyedropper to capture the color of your eyes
If you like what you see now, wait'll you look below the fold
You have the nicest set of Bézier curves I've ever seen
Let's "Skip Intro" and go find a room right now
You are the Chroma Key to my heart
Also See:
Can you think of more? Share this post and your views in the comments below.