Guerrilla marketing is an advertising strategy that uses unconventional methods to promote products and services at minimal cost. It involves coming up with unique, innovative ideas to grasp the attention of consumers on a personal and memorable level.
Here's a compilation of some brilliant in-store ads that show how guerrilla marketing can be used to get those cash registers ringing. Using humour, wit and clever visual merchandising, these ads put the spotlight on the products and draw customers in.
1. Cheaper, sturdier and works without batteries
2. She's on a roll
3. Game night
4. Choose wisely
5. Fruitful relationship
6. Say cheese
7. Luvocado
8. Nose around
9. That's cold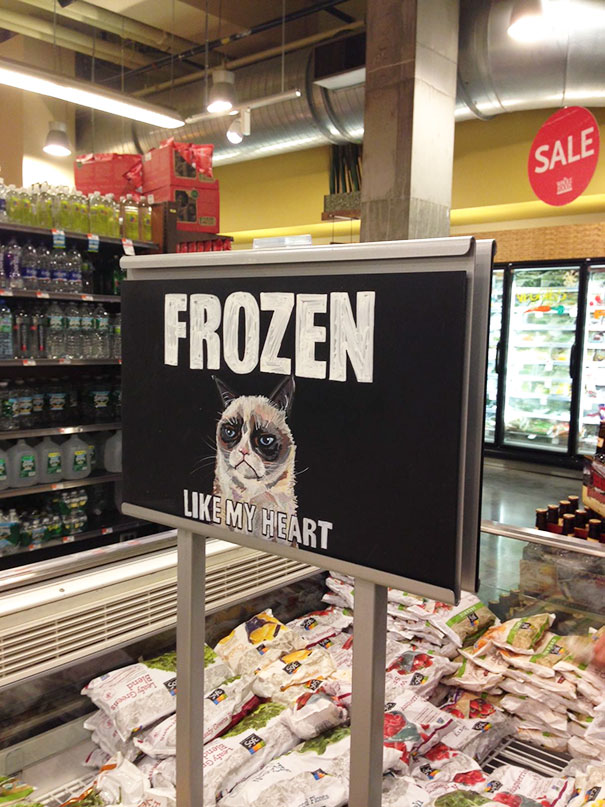 10. 'White' Bread
11. Helluva mug
12. Most importantest
13. They're alive
14. No poops were used to make these
15. Health food for Game of Thrones fans
16. Oooh, nice…
17. For those who like them raw
18. Team Cap or Team Iron Man?
19. Mr. Potter was here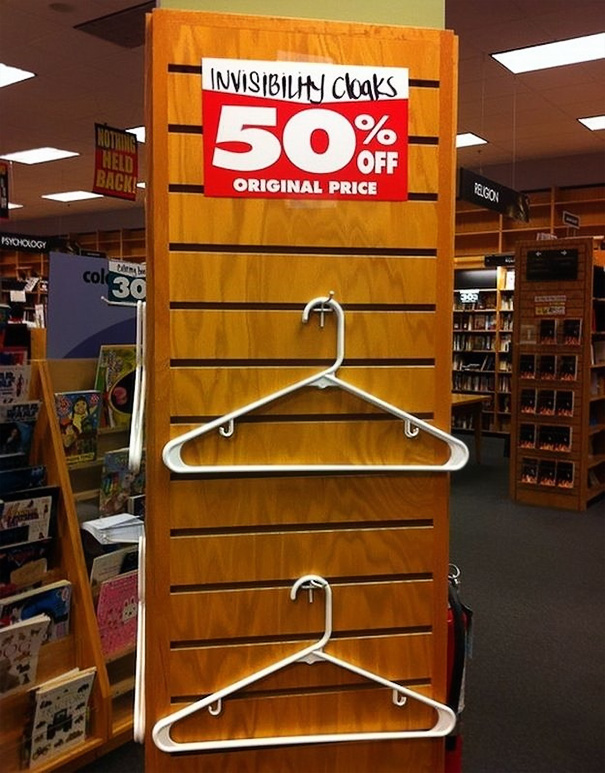 20. That's one big pussy
21. Cowabunga!
22. How you remind me…
23. HTTP
24. People repellents, not just vampires
25. Virtual reality
26. Better safe than sorry
27. Cheers!
Our favourites: no. 1, 3 and 4. What about you? Share this post and voice your views in the comments below. Source: Bored Panda