Sean Williams is a Canadian illustrator and creative director known for his typographic portraits of musicians, actors, and pop culture influencers.
Each type design is hand illustrated and uses text from the celebrity's movie titles, song lyrics, or famous quotes, to create a recognizable face of that person. The list includes Audrey Hepburn, Beyonce, Bob Marley, Elvis, Eminem, Marilyn Monroe, Michael Jackson, and more.
Sean's work began as a personal project but quickly grew into something more and has since been featured in leading publications. He now works with international brands on a variety of projects. Check out the portraits below.
Audrey Hepburn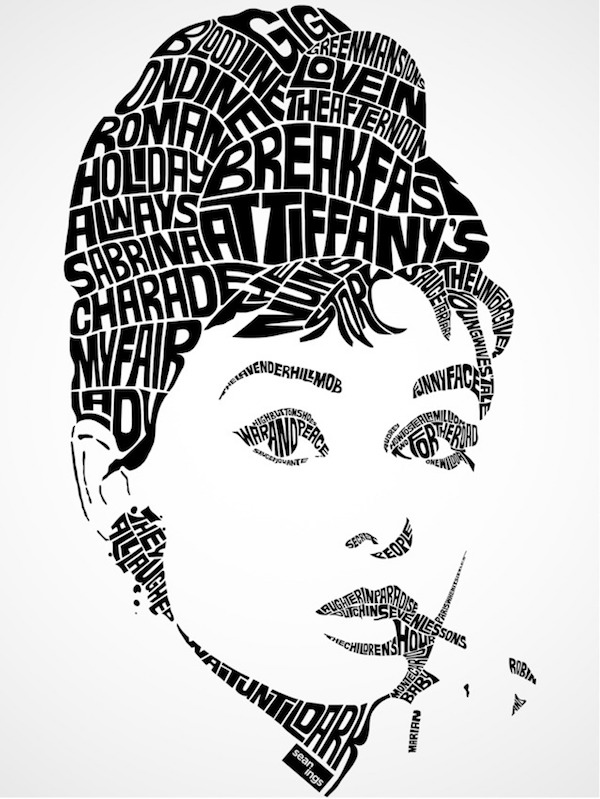 Beyonce
Blake Shelton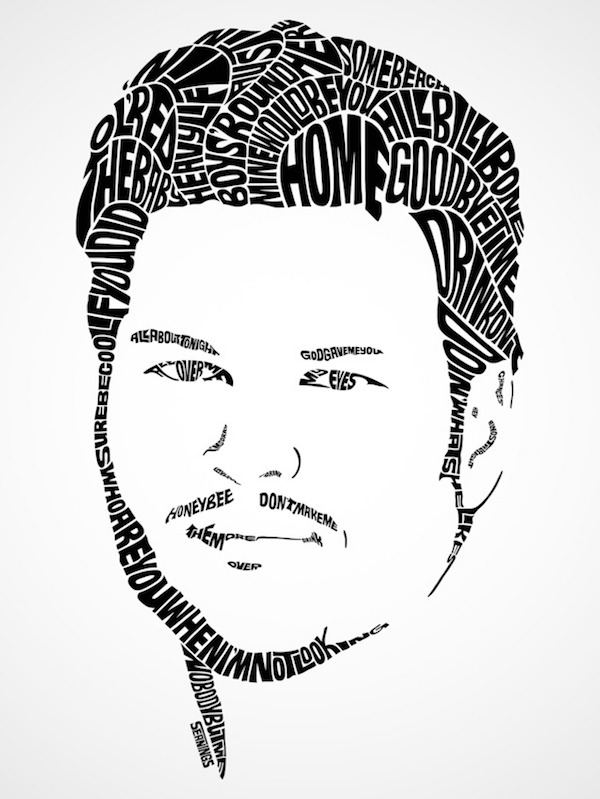 Bob Marley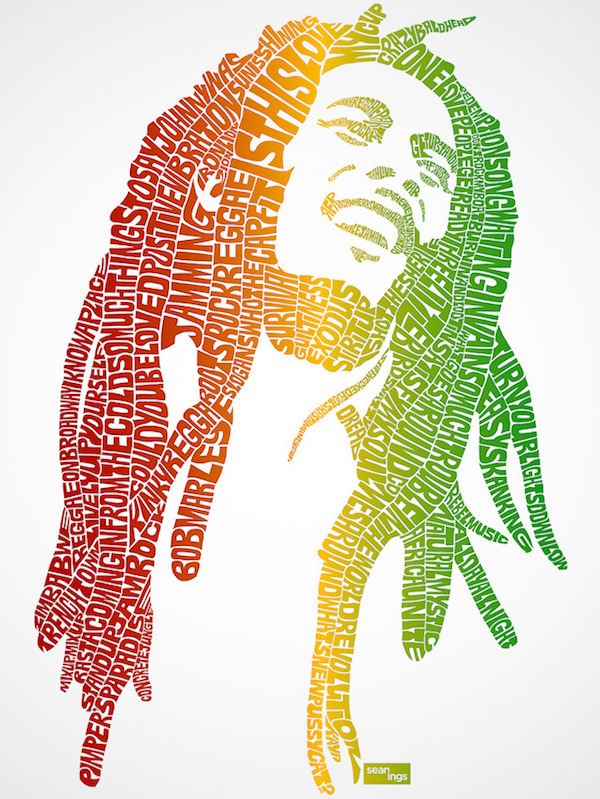 Bruce Lee
Bruno Mars
Cher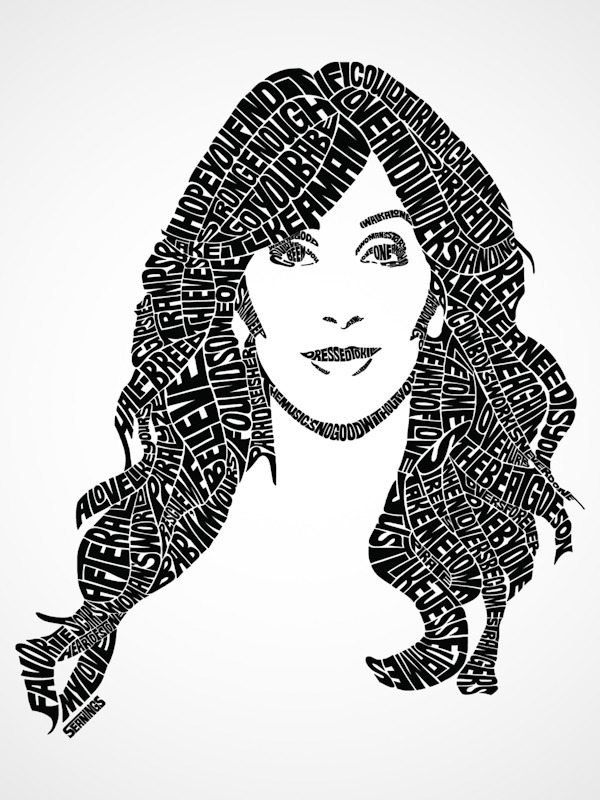 Daft Punk
Darth Vader
Daryl Dixon
Drake
Elvis
Eminem
Harry Styles
Jay Z
Jesse Pinkman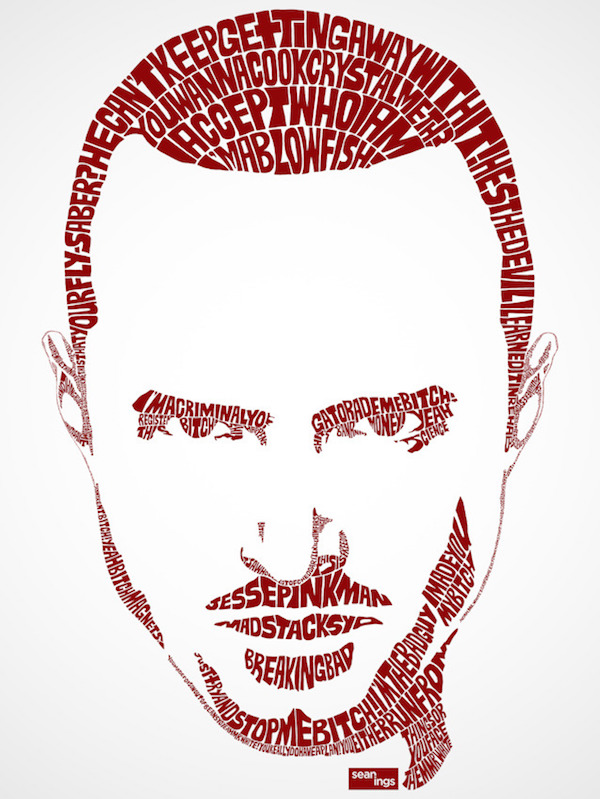 Justin Bieber
Justin Timberlake
Kanye West
Ketty Perry
Lady Gaga
Luke Bryan
Marilyn Monroe
Michael Buble
Michael Jackson
Pharrel Williams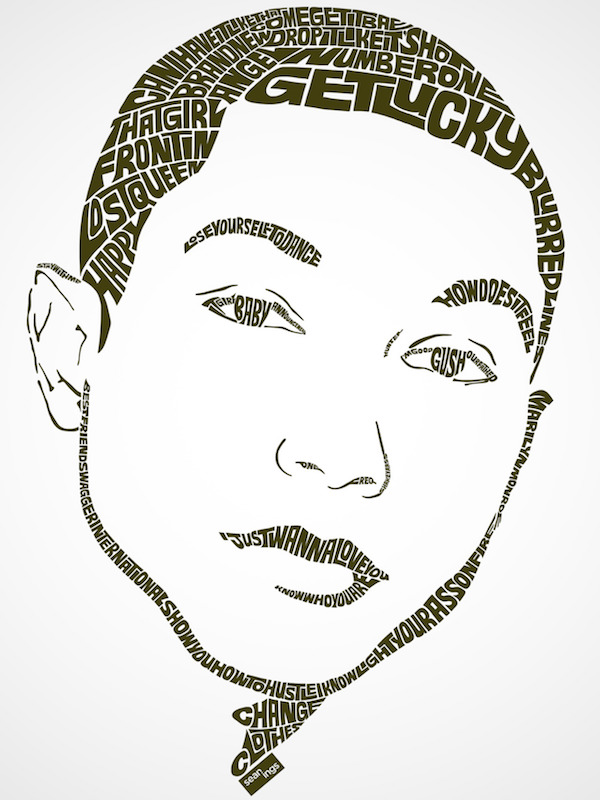 Pink
Rick Grimes
Rihanna
Sheldon Cooper
Snoop Dogg
Walter White
Which one's your favourite? Share this post with a friend and voice your views in the comments below. You can buy prints and t-shirts of these artworks on Etsy. All images © Sean Williams.